Boston Celtics: 8 Free Agents the Team Must Avoid at All Costs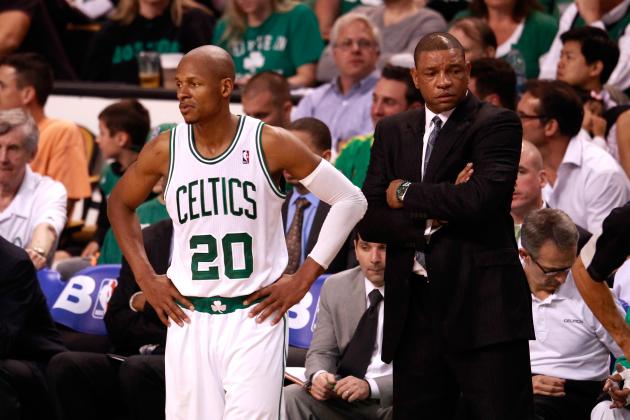 Jared Wickerham/Getty Images

How a team handles free agency determines whether it will just reload or have to rebuild from scratch.
The Boston Celtics are looking at a very busy summer. If the team doesn't re-sign Kevin Garnett and Ray Allen, it will have plenty of money to navigate the free agency waters.
In order for the Celtics to smoothly transition from the Big Three era to the Rondo era, they have to spend their money wisely this summer.
Here are eight free agents the team must avoid at all costs.
Begin Slideshow

»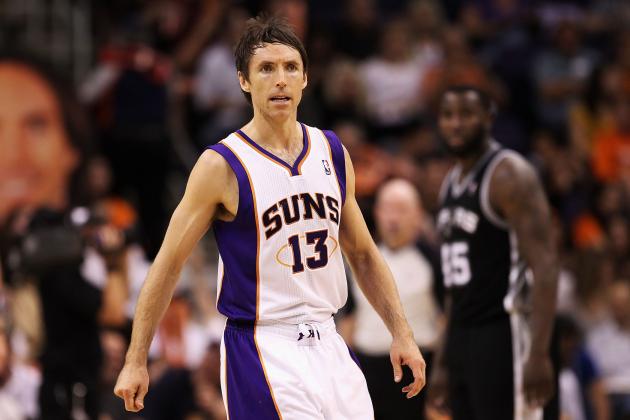 Christian Petersen/Getty Images

While it might be tempting to add two-time league MVP Steve Nash to the team, the Celtics need to stay far away from him. Why? He's old and wants too much money.
The Celtics are looking to go younger, so it wouldn't make sense to sign the 38-year-old point guard. Boston's front office needs to focus its attention on players who have a long future in the NBA, not one who is playing his last stint before retirement.
On ESPN Radio, Nash said he was "open to everything," but that money would still be a "very important" factor in where he signs his final NBA contract, according to the New York Post. Although the Celtics have plenty of cap space this summer, it would be smarter to spend the money on positions other than point guard, where Rajon Rondo holds it down.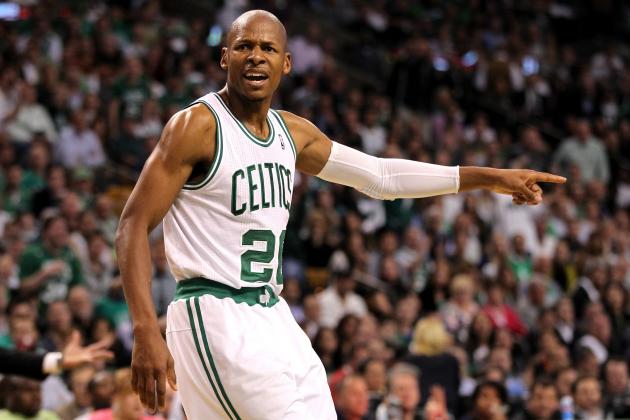 Jim Rogash/Getty Images

When Danny Ainge put together the Big Three in 2008, Ray Allen was a major part of the equation. He was a big-time player expected to hit big-time shots, which he's excelled at over the past few years.
However, the veteran shooting guard had a rough season in 2012. Due to injury, Allen lost his starting spot to Avery Bradley's ability to do what Allen does...only better. He was briefly effective as the sixth man, providing much-needed offense coming off the bench. However, Allen was almost nonexistent during the playoffs, with the exception of a couple of clutch performances after Bradley was sidelined with injury.
Back in January, Allen asked for a multi-year extension with the Celtics. In that case, Boston needs to part ways with the 36-year-old veteran. Rumor has it he's looking to join a rival organization anyway.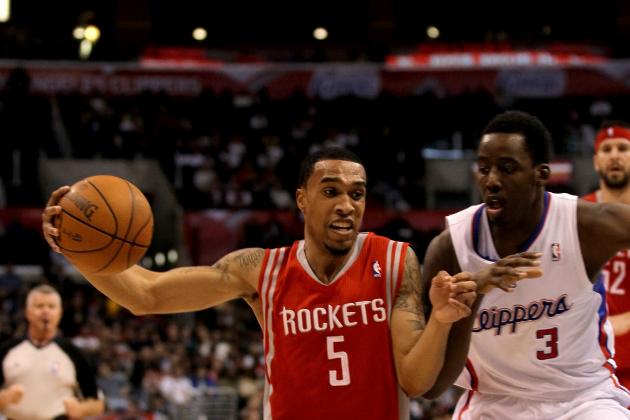 Stephen Dunn/Getty Images

If Ray Allen doesn't re-sign with the team, the Celtics will need to find a shooting guard.
Courtney Lee is basically a younger, better version of Mickael Pietrus. He shot 40 percent from the three-point range last year and averaged 11.4 points per game. He's also committed to defense, which is important for Boston.
Lee is no stranger to bouncing around between teams. The 26-year-old is currently a restricted free agent for the Houston Rockets. The Rockets have already offered Lee a $4.4 million qualifying offer, which is a bit too pricey for his potential services in Boston.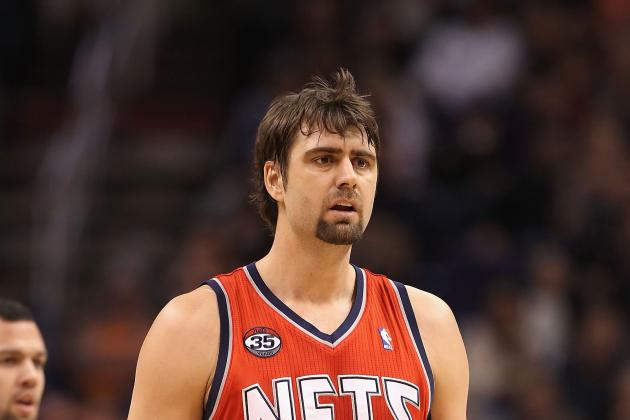 Christian Petersen/Getty Images

While Kevin Garnett remains the main option at center, the Celtics have struggled to have a consistent big man. There are plenty of centers in free agency this summer, but Boston needs to stay away from Mehmet Okur.
Okur averaged 4.8 rebounds and nearly 32 percent from the three-point range in 2011-12. He's a quality low-post defender and above-average rebounder, which is where the Celtics desperately need help.
However, at 33 years old, Okur has ran into problems with injury. He suffered a season-ending Achilles injury in 2010 and has dealt with lingering back issues for the past couple of years. The last thing the Celtics need is to sign another big man who is prone to injury.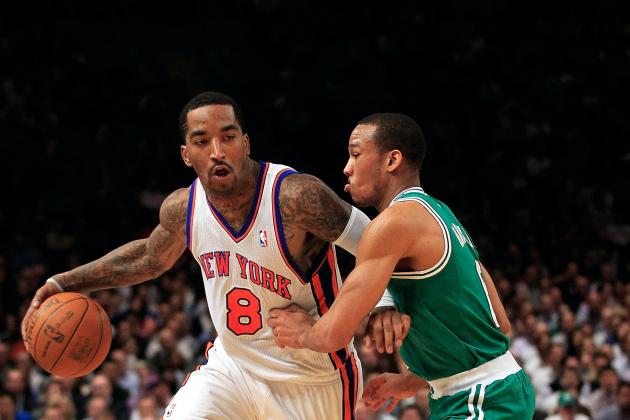 Chris Trotman/Getty Images

J.R. Smith had an average season with the New York Knicks in 2012, averaging 12.5 points on 40 percent shooting. Throw in his 3.9 rebounds and 1.5 steals, and it seems like he could be a nice addition to Boston.
On the other hand, Smith has had issues with teammates in the past. He has a bit of an attitude problem and tends to rub people the wrong way. Although Doc Rivers could probably keep him in line, Smith just isn't a good fit for the Celtics. He's not someone they need coming off the bench.
Although Smith's stats look tempting, the Celtics need to pass over him when July 1 comes around.
Jim Rogash/Getty Images

Marquis Daniels definitely progressed as a member of the Celtics. However, the bench player didn't see much playing time until the team was desperate for bodies due to injury.
The highlight of his season was the Eastern Conference finals, where he had some huge moments. In Game 3 against the Heat, Daniels was one of the most valuable players on the floor with nine points and five rebounds in 17 minutes.
While Daniels is better than he was, he still isn't quite good enough, so the C's need to let him go. Boston is in the process of rebuilding, and players like Daniels are a dime a dozen.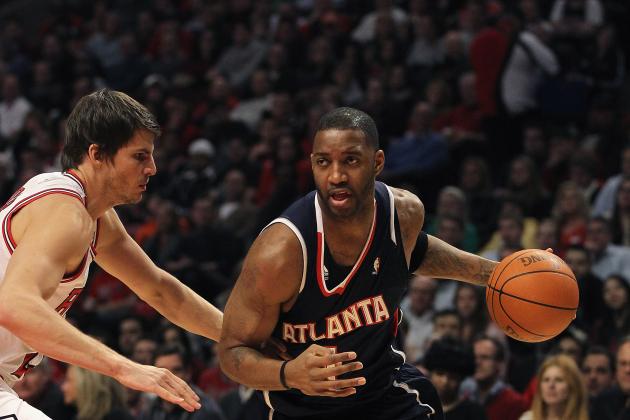 Jonathan Daniel/Getty Images

At one time, Tracy McGrady looked like the future of the NBA. In 2012, however, McGrady is an unrestricted free agent the Celtics must avoid.
Doc Rivers coached McGrady back in Orlando with the Magic. Knowing their past and familiarity with each other, it wouldn't be a surprise if the Celtics are taking a serious look at T-Mac. In addition, the veteran is used to taking a lesser role to benefit the bench's offense.
Despite his positives, the Celtics need to avoid signing McGrady. Not only is he old, but he's also been plagued with injuries throughout his career. While he had a few shining moments, McGrady was highly inconsistent during his time in Atlanta.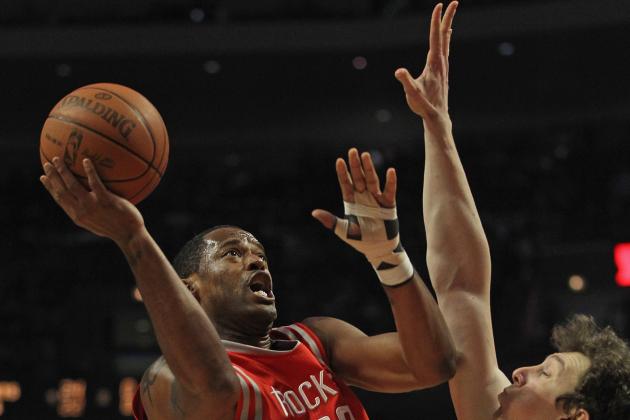 Jonathan Daniel/Getty Images

In the 2011-12 season, Marcus Camby averaged nine rebounds and 1.4 blocks per game. The veteran center started most of the games for the Portland Trail Blazers and Houston Rockets, playing his role as defensive center well.
Those are the only positives surrounding Camby. At 38 years old, injuries are almost guaranteed to happen. In addition, his offensive game is virtually nonexistent.
Camby made nearly $13 million last season. The Celtics cannot afford to dish out that much money for a player who would potentially come off the bench and would probably miss time due to injury.