NBA Free Agents 2012: Big Names Indiana Pacers' New Front Office Should Target
June 27, 2012

Gregory Shamus/Getty Images
The Indiana Pacers will walk into the this summer's free-agent market with roughly $20 million to spend and a new front office to spend it.
Of course, that could change pretty quickly should the Pacers decide to retain a couple of their own free agents—namely the 7'2" Roy Hibbert and combo-guard George Hill.
As good of a season as this young team had in its push to the Eastern Conference Semifinals, there's a lot to be said for keeping this unit together for as long as possible.
However, there's also something to be said for attempting to upgrade the lineup by acquiring a star more capable than Danny Granger of taking over big games.
That doesn't necessarily mean Indiana will attempt to acquire that star via free agency. The organization also has a number of players who could become valuable trade assets.
Given the uncertainty surrounding how the Pacers will ultimately decide to spend their money, here are a look at some of the options.
Roy Hibbert–Restricted (Indiana Pacers)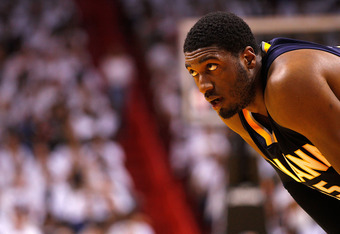 Mike Ehrmann/Getty Images
Hibberts is a restricted free agent, so Indiana can match whatever offer he might potentially sign with another team. That doesn't necessarily mean he's a lock to return, though.
Retaining Hibbert would likely mean foregoing any other premium free agents for the foreseeable future. While Indiana would be able to keep George Hill, they wouldn't be able to sign anyone from outside the organization for a while—except with modest mid-level exceptions.
Chances are the Pacers will pony up the big bucks. Hibbert is coming off of his first All-Star season, and he has a combination of rebounding ability and scoring touch that's rare among guys his size.
Brandon Roy–Unrestricted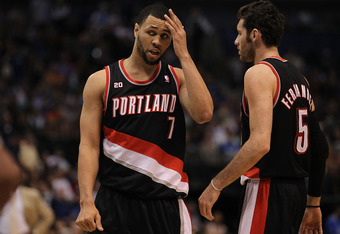 Ronald Martinez/Getty Images
After leaving the game for medical reasons, Roy is attempting a comeback and looking to do so with a contender.
Yahoo! Sports' Adrian Wojnarowski includes the Pacers among the teams said to be interested in the veteran. It's hard to know what Roy's game will look like, but he's an intelligent player who should be able to compensate for reduced speed and explosiveness.
Even if he played a limited sixth-man role, he might be worth it—especially because he's unlikely to command a huge salary. Adding Roy might also free Indiana to use a guy like George Hill or Darren Collison in a trade package to otherwise upgrade the roster.
Ray Allen–Unrestricted (Boston Celtics)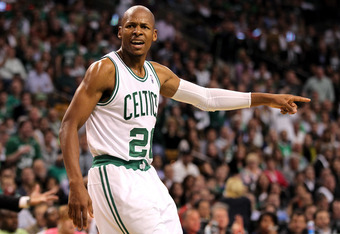 Jim Rogash/Getty Images
Larry Bird didn't pull the trigger on a deal that would have landed Allen in exchange for Tyler Hansbrough and a first-round pick, but that doesn't mean the new front office wouldn't have interest in acquiring the legendary shooter.
Allen is clearly nearing the end of his career, but there's nothing wrong with his quick release and always-accurate perimeter shot. He'd also bring Indiana some vital postseason experience and an unmatched killer instinct.
Whether Allen considers the Pacers enough of a contender to reciprocate that interest would be another story altogether.
Antawn Jamison–Unrestricted (Cleveland Cavaliers)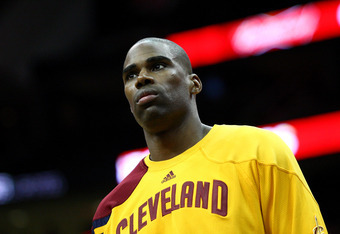 Chris Chambers/Getty Images
Like Roy and Allen, Jamison would bring plenty of experience and long-range shooting ability. He'd also be an affordable option even in the event Indiana pays a lot for Roy Hibbert.
It might seem like the Pacers are all stocked up at the power forward position with Hansbrough and David West around, but that could change pretty quickly if one were to leave town in a trade of some sort.
Grant Hill–Unrestricted (Phoenix Suns)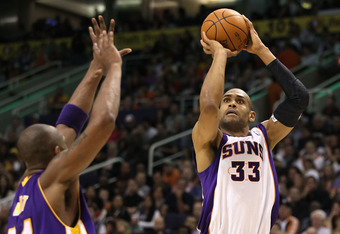 Christian Petersen/Getty Images
Hill also fits the profile of a guy who Indiana could sign even if it keeps Hibbert around. He'd also give the club a wealth of veteran experience and the kind of leadership and defensive intensity that would fit the organization's culture.
The 39-year-old might have his pick of the litter when it comes to choosing between contenders, though. He's still got a solid mid-range game and athleticism you wouldn't expect from a guy his age.