Jared Sullinger Girlfriend: Pics of DeAnn Smith
June 26, 2012

Jared Sullinger is having a hard time on the way to the NBA draft, but I am sure DeAnn Smith is taking some of the sting away. 
The Ohio State standout was supposed to be a top pick at the upcoming draft, but his stock has plummeted in the days leading up to Thursday's event. The New York Times reported that his draft prospects are far more grim than they were a year ago, and it has everything to do with rumored back issues. 
For our purposes, we concentrate on the support system that has been with Sullinger through a great deal of college: girlfriend DeAnn Smith.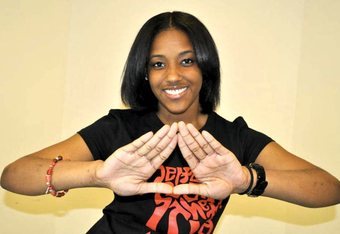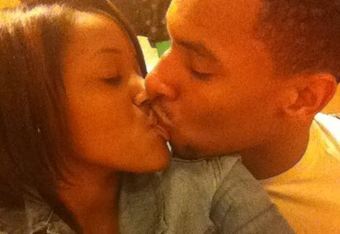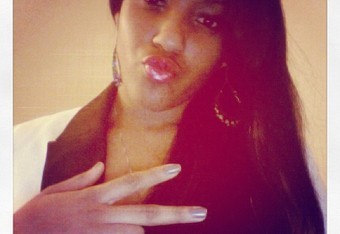 As with every WAG story, it's hard to tell if the two are still an item. But it's nice to think he has the support of a great woman right now. 
According to PlayerWives, the two were dating as recently as March of this year.
The couple met at MarketPlace, an on-campus food court at Ohio State. Their relationship apparently really took off, as Sullinger helped her rehab an ACL injury she sustained while playing rugby, via PlayerWives.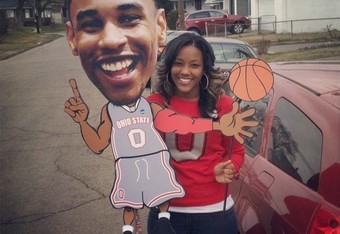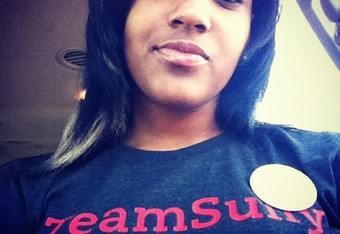 The report points to Sullinger's playful and goofy nature as the impetus behind Smith's attraction for the future NBA star. 
I would have to agree with the goofy label after seeing what Black Sports Online had for us all back in April. Here is a photo of Sullinger in a pretty little dress, the picture apparently snapped off by Smith. 
It seems the two know how to have a grand ol' time, and I am sure they will see the bright side of Thursday no matter where Sullinger lands. 
Follow me on Twitter for more updated awesome.