NBA Draft Rumors: Why Detroit Pistons Shouldn't Trade Back for Jared Sullinger
June 26, 2012

Jonathan Daniel/Getty Images
Although Jared Sullinger likely won't be a lottery pick in the 2012 NBA draft due to his back problems, there's talk that the Detroit Pistons may trade back to grab him in the late first round.
Vince Ellis of the Detroit Free Press tweeted on Tuesday:
#Pistons workout: Henson solid and Sullinger off board for ninth pick. Possible they could trade back into late first round for Sullinger.

— Freep Pistons (@freeppistons) June 26, 2012
It frankly makes no sense for the Pistons to select Sullinger. They need an above-the-rim post-defender who can block shots to complement center Greg Monroe. Although John Henson may be a reach at No. 9 overall given his raw offensive game, he makes a lot more sense for the Pistons than Sullinger does. He's long and athletic and should translate nicely to the fast-paced, explosive world of the NBA.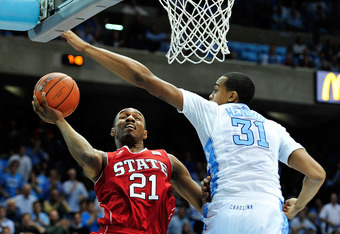 Grant Halverson/Getty Images
Sullinger, on the other hand, has not only been red-flagged due to his back issues, but he was considered one of the least athletic prospects in the draft even before that. While I do believe he can be a decent starter in the NBA due to his offensive post skills and rebounding ability, he doesn't fit with the Pistons. The last thing they need is another offensive-minded post player.
Monroe averaged 15.4 points and 9.7 rebounds last season while shooting 52 percent from the field, but he also averaged just 0.7 blocks despite being 6'11", 250 pounds. The reality is, some post players are natural shot-blockers and some aren't; Monroe isn't. That's why it's so critical for the Pistons to complement him on the inside. They need someone who can alter the opposing team's shots.
Henson may not be a legit lottery pick in this year's draft, but he gives the Pistons what they need. On the flip side, Sullinger could very well be bullied in the post by more explosive players. 
Pistons fans better hope Detroit trading down for Sullinger is nothing but a rumor.
Follow me on Twitter. We can talk about the NBA together.