7 Ways AJ Could Become a Major Player in WWE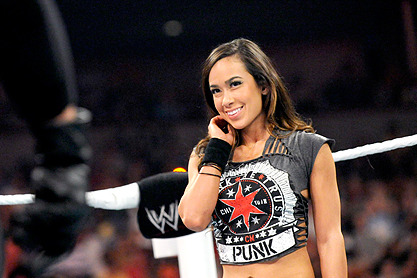 photo from wwe.com
One thing has become clear in recent times: SmackDown Diva AJ looks to be headed for big things in WWE.
With her infectious smile, sparkling charisma and, eh, slightly deranged personality, AJ has become the most-talked about female wrestler in quite some time.
Her involvement in the current CM Punk/Daniel Bryan feud (the two are set to face off for Punk's WWE Championship at Money in the Bank) has only heightened her profile in the promotion, with questions and speculation abounding as to just whose side she is on. Ex-boyfriend Daniel Bryan? Or new paramour CM Punk?
Who knows? But this has emerged as one of the most gripping, dramatic soap-opera style angles the company has ever had.
With all this in mind, here are 7 ways AJ could use this current storyline as a launching pad to become a major player in WWE.
Begin Slideshow

»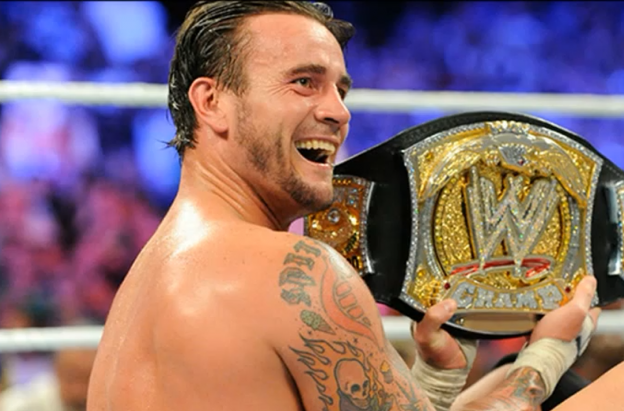 photo from wwe.com
Aligning herself with current WWE Champion CM Punk once and for all, and becoming his new manager/valet would be one way that AJ could further establish her presence on WWE programming.
Hey, it makes sense. The two make a great team and have bundles of chemistry in their segments on Raw and SmackDown. Done correctly, an AJ/Punk pairing has the potential to be this generation's Randy Savage and Miss Elizabeth.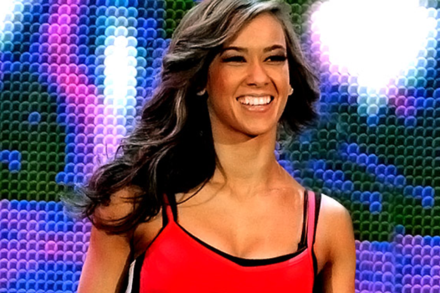 photo from wwe.com
Here's a twist in the current AJ storyline: What if the former NXT puts her romantic entanglements aside for now, and decides to focus on her career, namely becoming the new Raw GM?
After all, the Board of Directors are anxiously looking for a new GM, and maybe they'll feel like putting someone new and uncorrupted, like AJ, in the role.
Hey, she can't be any worse than Mike Adamle, can she?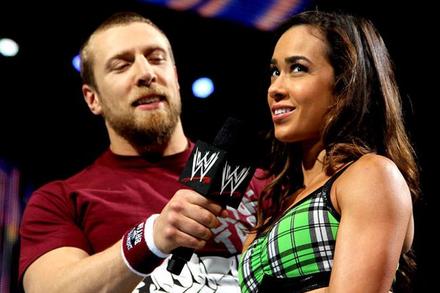 photo from wwe.com
There have been a hints lately that Bryan may be slightly jealous of AJ's burgeoning relationship with CM Punk. Is it possible that he and his ex-girlfriend may be headed for a reconciliation, with AJ turning on Punk at MITB and helping Bryan win the WWE Championship?
A development like this would certainly shock and disappoint wrestling fans all around the world, helping to firmly establish AJ as WWE's new top heel Diva.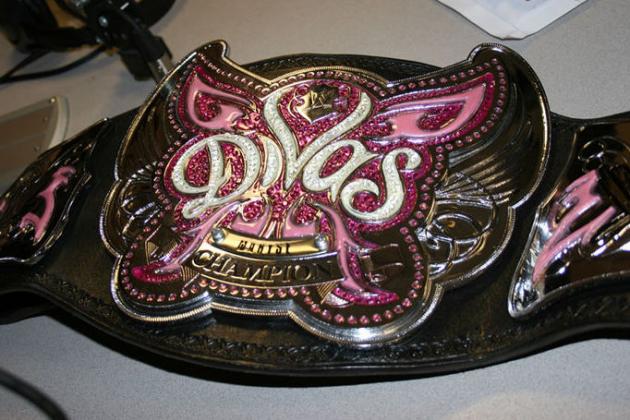 photo from wikipedia.com
Let's face it: WWE's floundering Divas Championship hasn't been relevant in ages. Current champion Layla El works hard and tries her best, but even she can't make the belt mean anything.
With this in mind, it might be time for AJ to win her first Divas Championship. While she may not have the well-rounded wrestling skills that women like Layla and Beth Phoenix do, she's more loved than most of the other women in the division put together. The fans love her eccentric, quirky character, and she's well on her way to becoming the most popular Diva since Amy "Lita" Dumas in 2000 and 2002.
With a firm fan favorite like her carrying it, the championship could go from being an scorned afterthought to once again being a big deal.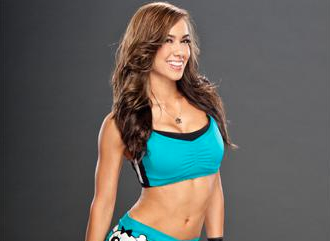 photo diva-dirt.com
While she gets a fair amount of screen-time, AJ could use more time on the microphone to help establish her new character. A great, engaging talker, the former NXT star almost always has a lot to say—and fans will surely want to listen.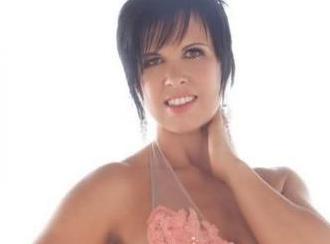 photo from diva-dirt.com
AJ has clashed strongly with villainous manager Vickie Guerrero on recent episodes of Raw and SmackDown, with the two women exchanging harsh words and even coming to blows on more than one occasion. Notably, the SD Diva even chucked Guerrero out of the ring last night on her way to winning the Divas Battle Royal.
Make no mistake about it: These two women do not like each other. Considering this, maybe a program pitting the two against each other could happen in the future? Certainly, the fans are eager to see the evil Guerrero get her comeuppance and the tough, feisty AJ just might be the person to do it.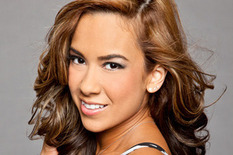 photo from wwe.com
While AJ is undoubtedly one of the craziest Divas the company has ever hard, she has yet to transfer this over to the wrestling aspect of her career. Maybe it's her petite size or nerdy demeanor, but none of the other women seem afraid of her; nor is she considered a top challenger in the division.
The only time she has even come close to garnering any respect, in fact, was when she viciously beat up Natalya on an April episode of SD, following a verbal thrashing from ex-boyfriend Daniel Bryan. We haven't seen this side of her since, which is a shame because it was an interesting direction for AJ's character to go in.
With this in mind, maybe it's time for AJ to get aggressive and angry again, en route to winning the Divas Championship. Certainly the the struggling women's division could use some edge and new-found attitude.