Liverpool Transfer Rumours: Reds Cannot Replace Daniel Agger with Joleon Lescott
June 26, 2012

Alex Livesey/Getty Images
Liverpool would be foolish to allow star centre-back Daniel Agger to leave Anfield and replace him with Manchester City defender Joleon Lescott.
Per the Guardian:
Joleon Lescott may be on his way away from Manchester, however, as City are said to be mulling over letting him go to Liverpool, which would facilitate City's swoop for Daniel Agger.
Agger had a very good season with the Reds in the Premier League and is one of the primary reasons why the Anfield club allowed the third-fewest goals in league play. The Danish defender formed a fantastic centre-back combo with teammate Martin Skrtel.
Agger also played great for Denmark during their Euro 2012 group-stage matches this month. The Danes nearly got out of the "group of death" but ultimately finished third behind Germany and Portugal.
Lescott was a good player for City this season in their run to the league title, but he's not a player for the future at Liverpool. He did play well at Euro 2012, but his best days are behind him.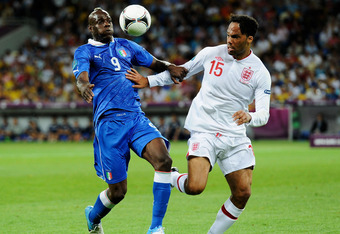 Claudio Villa/Getty Images
The Englishman is 29 years old and won't be a good fit for Liverpool going forward. He does have a wealth of Premier League experience, but the Reds cannot afford to play any worse defensively than they did last season because of their inability to score goals consistently.
The Reds must do everything they can to keep the Agger/Skrtel combo intact for several more years. If the attacking players scored more goals on a consistent basis, the club would have contended for a Champions League spot this past season because of their strong defensive play.