Euro 2012: 5 Reasons Why Portugal Will Beat Spain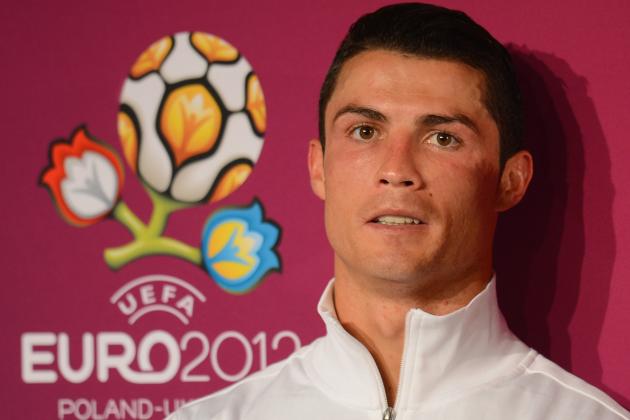 Handout/Getty Images
Mega Man on a Mega Mission
While soccer fans around the world are debating who will win between Spain and Portugal, oddsmakers have made their position well known: Spain are declared favorites to advance to the Euro 2012 Finals.
With a tasty money line of +350 on Bovada, Portugal has been relegated to the role of lowly underdogs.
While betting against Spain in major tournaments may be an intimidating prospect, here are five reasons why you should wave goodbye to the winners of yesteryear and welcome Cristiano Ronaldo's men into your hearts.
Begin Slideshow

»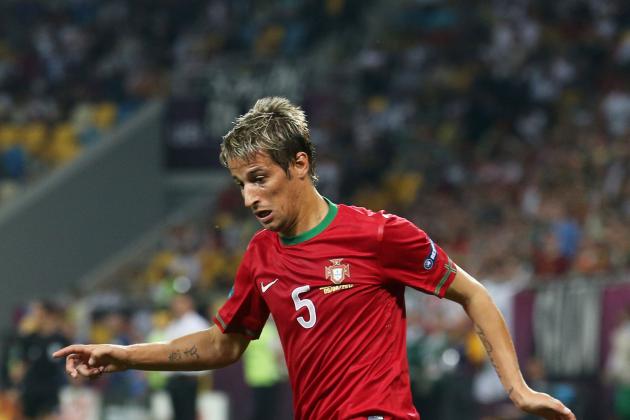 Joern Pollex/Getty Images
Fabio Coentrao Can Lead a Serious Charge From the Back
Much has been said about Spain's Tiki-taka style and whether it is good for football.
While Spain has led many spectators to believe that the style of passing is unplayable, the truth is there is one way to beat it—the counter attack. If and when Spain lose possession, look for Portugal to counter. And counter fast.
With defenders like Pepe and Fabio Coentrao, who have enough skills on the ball to play as forwards, and midfielders like Nani and Moutinho, this Portuguese team is built to counter Spain's passing style with quick strikes.
Cristiano Ronaldo will be waiting in the wings for any missed passes, and he'll know that quick strikes may be Portugal's only chance.
Martin Rose/Getty Images
Ramos Has a Tendency to Lunge
To all casual soccer fans who tune in every two years for the major tournaments, Spain's play at Euro 2012 has been a continuation of the last five years of Spanish world domination.
But under the surface, visible cracks appear to be forming.
The makeshift defense has held up well without Puyol, and the attack has found ways to score without the threat of a real striker. But this is the kind of game where those cracks might make way to a flood.
The main concern has to be with Ramos at center back. He has acquitted himself well to this point in the tournament, but the parading right back by trade has a tendency to make costly mistakes.
One lunge against Cristiano Ronaldo might prove costly.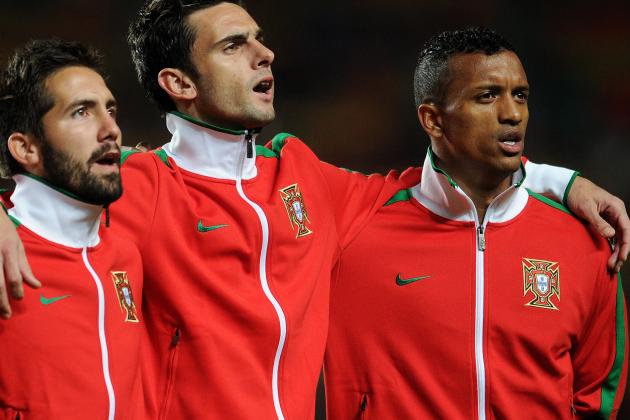 Jasper Juinen/Getty Images
Joao Moutinho (left) and Nani (right)
Only one team in the world can boast two assist men of the quality of Nani and Joao Mountinho: Portugal.
With Helder Postiga set to miss the rest of the tournament with a thigh injury, these two maestros will be given more freedom than ever.
Moutinho showed that he is on his game with a superb assist to CR7 in the waning minutes of the quarterfinal matchup against Czech Republic.
Nani showed glimpses of his unstoppable gear but failed to make a real significant impact. If Portugal is thinking of winning this game, these two need to deliver the goods.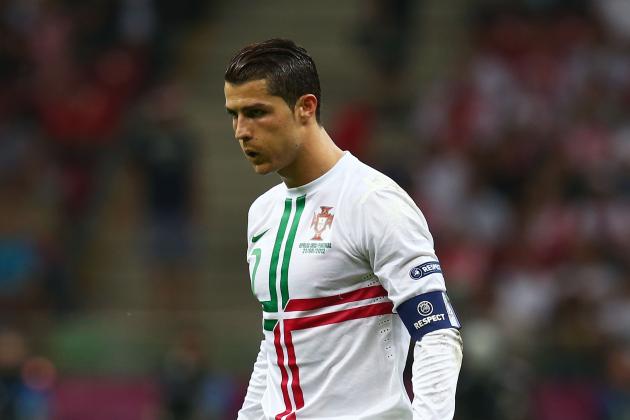 Alex Grimm/Getty Images
Time for Rise Above
Let's not fool ourselves.
If you think Portugal has any chance of beating Spain, you have to believe that Cristiano Ronaldo will have the game of his life.
If Cristiano puts in a shift that is any less impressive than the Tour de Force performance he produced against Netherlands in the final game of Group B play, Portugal will lose.
But here's the thing—all signs point towards a master performance from CR7.
He feels the weight of the world on his shoulders and like Lebron James, all he wants is to prove his doubters wrong.
If you subscribe to the superstar theory, "never bet against a superstar in his prime with something to prove", than you should back Portugal here.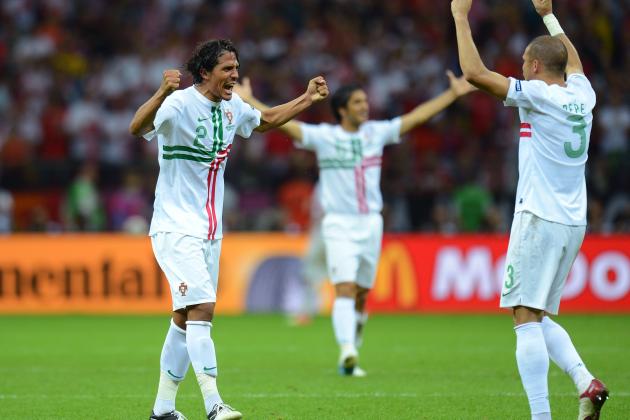 Shaun Botterill/Getty Images
Portugal Emerged Victorious from the Group of Death
If you're one to look at game recaps without watching the actual games, you may be fooled into thinking that Spain has coasted to the semi-finals.
You'd be wrong.
They didn't impress against a weaker Croatia side and shouldn't have impressed in their 4-0 win over Ireland (the weakest team in the tournament).
In the last round, they had a difficult time putting away an uninspired French team. None of these wins really resonate the way Portugal's wins have.
This is because Portugal emerged from the Group of Death with barely a scratch.
Two impressive wins against Denmark and Netherlands, and a gutsy performance against Germany, have clearly shown that they can play with anybody.
Look for Portugal to make their final argument on Wednesday afternoon.