WWE and Summer: A Revolution Is Coming, Pt. 2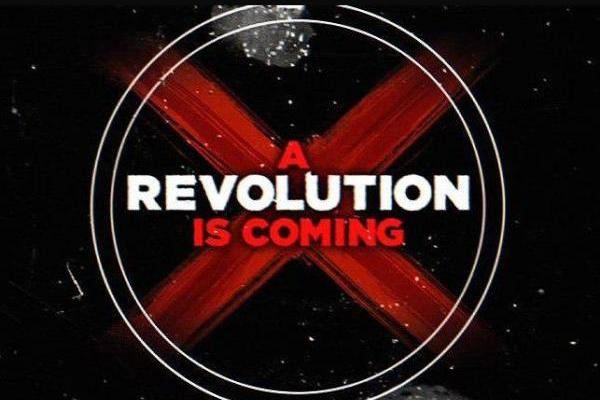 Seems like the first part wasn't too bad, if I do say so myself. Being that it's summer, I have a lot of free time on my hands that I can't entirely spend at the Asian restaurant downtown, so it's time to get back to work on letting this story unfold.
Just a quick recap:
—Ryder is sick and tired of being underappreciated by the WWE and its universe.
—McIntyre and Regal are in cahoots together against Sheamus.
—The Divas are even getting into the action.
—Heels and faces alike are shown the same disdain by those working together.
—Ziggler has been taken out.
Also, this was something I (for some odd reason) totally forgot about, but considering the Money in the Bank Ladder match was scheduled for the night before the 1,000th episode of RAW, and considering the stipulation added last night on RAW your winners of the matches were...
John Cena (WWE MITB)
Randy Orton (World Heavyweight Championship)
Not that it interferes with the continuity of the storyline, really, because that was already the plan and there's a reason Orton has been absent for the past two weeks...but we'll get to that later. With that said, let's continue where we last left off.
Begin Slideshow

»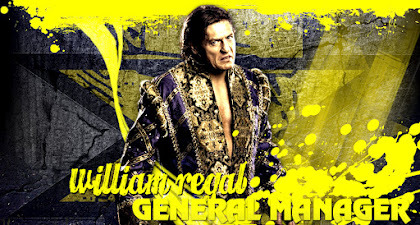 RAW opens up with William Regal in the ring accompanied by Zack Ryder, Jack Swagger and Alex Riley (collectively known as the Varsity Club) and Drew McIntyre. Along with them, the ring is surrounded by several superstars of jobber level including, but not limited too...
Percy Watson
Derrick Bateman
Johnny Curtis
The Usos
Tyler Reks and Curt Hawkins
Tyson Kidd
Justin Gabriel
William explains that because of a recent trend in the rise of ratings, WWE has officially named him the GM of both RAW and SmackDown (while throwing out a small wrinkle that, the Board of Directors has said in the next few weeks they'll be taking steps to ensure that nothing like "People Power" arises again.) He also announces that the suspensions on Ryder, The Usos, and Hawkins/Reks have been lifted.
Regal begins to say that under his leadership things are going to be different. Superstars will be rewarded for hard work and talent, and nothing more. He points out the upsides of several of the superstars around him saying Drew is just as talented as Sheamus if not moreso, Ryder just needs a chance and doesn't need someone holding his hand along the way, and the Varsity Club have a chance to show the world they can do without needless distractions (Vickie, Dolph, and Miz.)
This causes CM Punk to come out, and take a seat on the stage as he begins to make fun of all of the guys around the ring stating how half of them don't account for a third of his resume. This leads to John Cena coming out as well. He joins in on the barbs at the villains in the ring, which makes Regal stop both of them and put them in a match tonight. A triple threat match with Daniel Bryan—and if Bryan pins Cena or Punk, he gets either Cena's MiTB or Punk's WWE Title.
He calls out Sheamus next, to tell him he'll be in a two-on-one handicap match against The Varsity Club in the one-hour main-event.
The matches leading up to Sheamus vs. Varsity Club are/happen as follows:
Alberto Del Rio goes one-on-one with Tyson Kidd. Winner: Alberto Del Rio, but it doesn't last long as Ricardo Rodriguez turns on Del Rio and helps Kidd and his partner Gabriel attack Del Rio.
Hawkins and Reks vs. The Hip-Hop Express (Kingston/R-Truth) and pick up a clean victory.
Tamina goes one-on-one with Kelly Kelly, but the match is thrown out when Natalya comes down to the ring and attacks Tamina, causing Alicia to come out and all four gals get into a brawl leading to the back.
By the time Sheamus is scheduled to fight, he's already in a brawl with Varsity Club backstage and taking the worst of it. The fight spills outside into the parking lot so that match never happens. Instead, McIntyre is in the ring. He berates Sheamus, calling him a coward and a bully and at SummerSlam, he'll end his reign of terror only to be interrupted by Triple H. Triple H starts running down Drew, bringing up how McMahon saw so much potential in him and how he's failed to live up to it.
Drew shakes it off though, as Regal makes his way out. He stand on the stage smiling and laughing and starts on about how Triple H is just another product of the Machine (referring to him as Hunter) and that the only reason Drew is held back is the same reason Triple H made it so far. Politics. Cue Paul Heyman.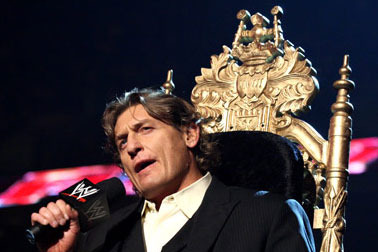 Heyman makes his way to the ring and agrees with Regal, stating how if he'd never married Stephanie, he'd be on the Indy Circuit barely getting by. He also notes that, because of a persuasive offer made by General Manager Regal, Heyman and Lesnar have dropped the lawsuits and Lesnar has agreed to face Triple H at SummerSlam...assuming he can beat his other opponents before hand in a Gauntlet match, to which Hunter agrees, before being attacked from behind by McIntyre with a low-blow, followed by a Future Shock DDT.
Following this, we get a segment with Brodus Clay in a fit over not being able to beat Big Show, scaring away the Naomi and Cameron, and attacking Santino Marella backstage in anger.
This leads us up to the main event: John Cena vs. Daniel Bryan vs. CM Punk with the stipulation if Bryan pins or makes either of his opponents tap, he'll win the belt or briefcase. The match goes off uneventful with Cena picking up the victory over Bryan via Submission.
From under the ring, though as Cena celebrates comes Wade Barrett who attacks Cena, Punk, and then Bryan, much to the pleasure of William Regal who comes out to shake hands with Barrett, signifying a new player has arrived in the game.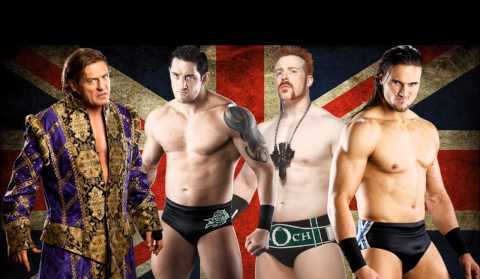 Wade Barrett and Drew McIntyre kick off the show, with a history lesson on how they and Sheamus came up together around the same time, but throw in that while they knew they were skilled, Sheamus was always only pushed for his brutish look. This causes Sheamus to come out and address the fact that despite how, he's always been the most successful, and that the others are just jealous.
Regal makes his way down the ramp, and has the three of them break up, while making the matches for tonight. Barrett and McIntyre get Rhodes and Orton tonight in the main-event, while Regal has Sheamus open the show in the match he stopped Monday vs. Varsity Club.
During the Varsity Club/Sheamus match, Sheamus—tired of playing by the rules gets a steel chair and attacks both members of Varsity Club before being held back by officials.
That segment is followed up by a backstage piece where Slater is thanking Regal for his shot last week and starts bragging about how he beat a former Intercontinental Champion in Cody Rhodes, drawing the attention of Christian who congratulates Slater and asks him if he'd like to try and beat the current Intercontinental Champion. Regal likes the idea, Slater likes the idea, and the match is made.
Josh Matthews is in back, talking with Alicia Fox and Tamina asking them why they've been attacking people left and right, to which Alicia explains she's a former Divas Champion and Tamina is a second generation Diva and yet they get no respect. Cue, Regal who agrees with them and explains that Alicia will be part of an Elimination match on RAW and the winner will get a Divas Title match at SummerSlam.
Onto Slater vs. Christian. The match shows Heath and Christian in a pretty evenly-paced match, though Justin Gabriel and Tyson Kidd come out to help Heath, and Del Rio comes out to aid Christian. A fight ensues on the outside, drawing Christians' attention, leading to Slater picking up the victory over his former pro, who leaves with Kidd and Gabriel, motioning that he'll be the next Champion.
The Next match is The Usos going against The Colons (W/Rosa) and picking up another win. The brothers then announce that at SummerSlam there will be a Tag Team, Fatal Four-Way Elimination Match. The Prime Time Players vs. The Hip-Hop Express vs. The Usos vs. Hawkins and Reks and that they'll be the new Champions.
The main-event goes on with Randy and Cody and Drew and Wade looking very even. During the match though, William Regal says it's getting a bit too tame for his tastes, and makes the match a No DQ, No Countout, Tornado tag team match, with Wade targeting Orton and Drew going after his former tag partner. After about 10 minutes and some nearfalls, Mason Ryan comes in and attacks Orton and Rhodes, putting Rhodes through the announce table for Drew to pin him, while spearing Orton through the barricade.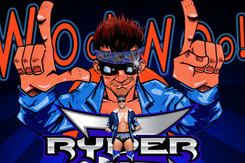 RAW opens with the Divas Elimination match which consists of Six Divas—Natalya, Alicia, Beth, Kelly, Eve, and AJ. The match goes off well with Natalya eliminating Eve, Natalya eliminating Beth and Kelly, and AJ eliminating Natalya while she herself gets eliminated by Alicia who is then attacked by Layla. The attack doesn't work as planned as Tamina helps Alicia get the upper hand and lay out Layla.
We get backstage where Brodus is looking for Triple H. He finds him and asks for a match with Big Show, with Triple H reluctant to oblige thinking Brodus is just gonna get hurt, making Brodus even more upset but there's nothing he can do so he storms off.
Up next we have a Triple-Threat match for the U.S. Championship between Kane, Santino, and Zack Ryder. The match is pretty one-sided though with Zack letting Santino take most of the abuse from Kane. As the match winds down, Zack looks to pick the bones and wait to take Kane out and pin Santino, but John Cena's music distracts him enough to let Kane pick up the win and the U.S. Title. (which also prompts a cameo backstage of AJ smiling while watching what's going on.)
John Cena then runs down and attacks Ryder and the two end up brawling for awhile, but after a low-blow, Ryder gets the advantage and to make things worse, calls out Ezekiel Jackson to beat up Cena more. Zack tries to leave with Cena's MiTB case, but is stopped by CM Punk at the ramp, but Khali does a "run-in" and helps Zack escape by stopping Punk.
William Regal comes out and surveys the damage, demanding Punk and Cena get up and look presentable for the main event tonight—Cena and Punk vs. Khali and Jackson.
Alberto Del Rio comes out and demands a match with Ricardo, but Regal says that's not going to happen because Ricardo isn't there tonight, but says he can have a match with Justin Gabriel and Tyson Kidd with a surprise partner. Kidd and Gabriel are in the ring and ready to go, and Del Rio is awaiting the arrival of his surprise partner; Christian.
Heath Slater tries to come in and help, but is turned away by a returning Dolph Ziggler, allowing Del Rio and Christian to pick up the victory over Kidd and Gabriel.
Big Show and Chris Jericho are seen backstage talking, while William Regal addresses Triple H about his match in two weeks at SummerSlam and about how he won't know any of his opponents until he night of, and as such, Regal has scheduled him a match for Friday on SmackDown.
The main-event commences with John Cena and CM Punk teaming up to take on Khali and Jackson. The match is in the favor of the heels mostly, and that only gets worse when Mason Ryan makes the scene and starts to cause distractions for his team. Eventually though, the WWE Champion and Cena pick up the win, and with a run-in from Sheamus, who chases off Ryan, Cena and Punk turn back an attempted beatdown.
To close the show, Cena begins a promo calling out Zack Ryder, only to be met with Zack's image on the titantron. Zack says he's not in the building anymore, but says that he's got some big news for Cena come Friday.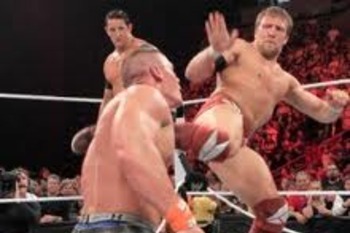 SmackDown begins with Zack Ryder in the ring with a wall of superstars surrounding the ring. Ryder's got Cena's MiTB case in hand. Zack says that William Regal has been a great GM as of late and announces the main-event for SummerSlam will be a Triple-Threat Match for the WWE Championship with the added stipulation that, while the winner becomes Champion, the person who is NOT pinned or submits in the match will win Cena's Money in The Bank contract. (He also states that, should Cena refuse the stipulation Ryder will simply keep the case hidden until it's no longer valid.)
Cena arrives at the top of the ramp and decides he's fine with the stipulation, but tonight is a different story. He says he can wait a few weeks to get his hands on Ryder, but he wants someone to take his aggression out on tonight.
Regal comes appears on the titantron and says if Cena wants to take his aggression out on someone, then he can do it on Daniel Bryan tonight.
Matches for the night include:
Heath Slater, Tyson Kidd, and Justin Gabriel vs. Dolph Ziggler, Del Rio, and Christian in a Six-Man Tag, with a clean victory for the team of Gabriel, Slater, and Kidd due to dissension between Del Rio and Ziggler.
Kelly Kelly vs. Alicia Fox in what was basically a squash for Alicia.
Ryback gets a two-on-one handicap match with Derrick Bateman and Johnny Curtis where he gets the victory, but is ambushed by Big Show leading to a brawl between them all the way out of the building.
Triple H is getting ready for his match and wants to know who is opponent is backstage, but Regal says he'll see. Triple H is ready to go in the ring and his opponent is Antonio Cesaro (with Aksana.) After a tough match, Triple H gets the victory but is attacked afterward by Drew McIntyre. McIntyre and Cesaro double team him until Sheamus comes in to make the save, getting Cesaro and off The Game while Drew deals with Triple H.
After the brawl is cleared, Daniel Bryan makes the scene going "Yes" every time Sheamus gets hit as he makes his way to the ring, before Cena comes out. These two have a back and fourth match, though Zack Ryder makes his presence felt at ringside, only for CM Punk to come in and assist Cena. Though it was a valiant effort, Bryan picks up the victory over Cena via low-blow/roll-up of Doom after Punk and Ryder distract the ref. Bryan starts to celebrate along with Ryder, but as they do so Ryder clocks Bryan with the Money in The Bank briefcase, leaving everyone bewildered as to whose side Ryder is on.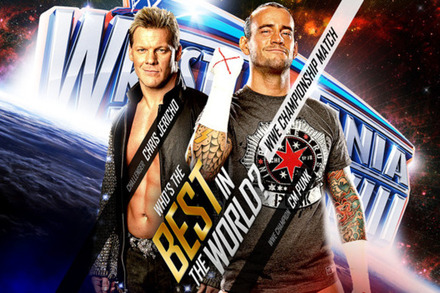 RAW kicks off with everyone ready for SummerSlam, and Zack Ryder in the ring, still holding the MiTB case. He explains the reason he attacked Daniel Bryan last week was because Bryan is no different than Cena or Punk. That he's just playing the game like they do.
Out comes CM Punk, who says he's tired of Ryder and says if he's not gonna announce his retirement to get out of his ring. He's joined by William Regal who says that Punk has a point and that they shouldn't waste time and that everyone is going to have a tune-up match tonight;
John Cena vs. Kane
Zack Ryder vs. Daniel Bryan
CM Punk vs. Chris Jericho (in that order, with Cena on deck.)
John Cena and Kane battle to a double count-out in a pretty standard match.
Following that, we have a series of big matches with SummerSlam implications.
Big Show vs. Ryback which ends in a DQ for Ryback via interference from Brodus Clay who attacks Big Show.
The Usos team up with Hawkins and Reks against Hip-Hop Express and The Prime Time Playas, with Hip-Hop Express scoring with the victory, after R-Truth pins Reks.
Dolph Ziggler goes one-one-one with Heath Slater which ends with Ziggler picking up the win.
Wade Barrett goes one-on-one with Randy Orton. Orton picks up the win after Cody returns and distracts Wade.
Zack Ryder gets his match with Daniel Bryan, but makes sure to bring some backup in the form of The Great Khali, though AJ also comes to ringside during the match to support Bryan it's not enough as an assist from Khali helps Ryder pick up the W off the Rough Ryder.
CM Punk main-events RAW opposite Jericho in a match much like their Mania encounter, only this one ends with Punk putting Jericho down via. GTS on the RAW before SummerSlam.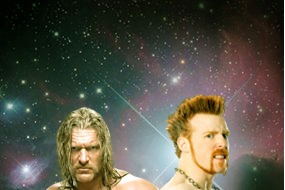 SmackDown kicks off with Heath Slater and Justin Gabriel (accompanied to the ring by Tyson Kidd) taking on Christian and Dolph Ziggler (accompanied to the ring by Alberto Del Rio and Vickie Guerrero.) The match goes off without a hitch until Ricardo Rodriguez shows up on the titantron destroying one of Del Rio's cars backstage. Del Rio runs off, but it turns out that was a recording, as Ricardo arrives through the crowd to cause a distraction and Ziggler gets caught by Slater who hits E-Minor for the win.
Daniel Bryan is backstage with William Regal talking to him about getting another shot at Ryder, but Regal doesn't want to hear it, as they're interrupted by Wade who asks Regal to make a match between him and Cody.
Tamina and Alicia Fox pick up the victory in a tag match against Layla and Kelly Kelly, though the faces turn back an attempted beatdown from the heel Divas.
Sandow gets a squash against Santino.
We get to the match between Wade and Cody, but it starts out as a backstage brawl between the two, before they make it to the ring. Randy Orton sits ringside at the announce table watching the match, which ends with Cody picking up the victory, leading to Orton to come into the ring and shake Cody's hand before RKOing him. He grabs a mic and announces that William Regal has made a match for SummerSlam between Wade and Cody—a lumberjack match, and the winner goes on to face Randy for his Money in The Bank case at a later date.
William Regal is backstage with Josh Matthews and explains that there will be another match at SummerSlam. Brodus will finally get his hands on The Big Show.
Sheamus and Triple H are scheduled to face Antonio Cesaro and Drew McIntyre and thought it was a tough battle, McIntyre and Cesaro pick up the victory after a distraction from Aksana allows McIntyre to roll up Sheamus.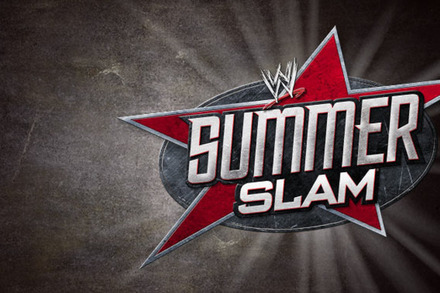 So, here's the gist of where we are right now.
Zack Ryder and William Regal have orchestrated an uprising of the undercard, with Drew McIntyre, Wade Barrett, Heath Slater, Hawkins, Reks, and The Usos at the forefront, (and Varsity Club, Antonio Cesaro, Ezekiel Jackson, Ricardo Rodriguez, Khali, and Mason Ryan playing supporting roles.)
John Cena has had his MiTB case stolen by Zack Ryder.
Alberto Del Rio, Dolph Ziggler, Daniel Bryan, The Prime Time Players and Cody Rhodes have all turned "face."
Zack Ryder, William Regal, Tyson Kidd, and Justin Gabriel, The Usos, Tamina, and Alicia Fox have turned "heel."
Brodus Clay and Randy Orton are, as of now, the only tweeners.
I have no idea what the likes of Derrick Bateman and Johnny Curtis are, so for now we'll say they're..."heels."
(And there is a reason those are in quotation marks.)
The SummerSlam Card is as follows:
WWE Tag Team Title Match: The Usos vs. Prime Time Players vs. Hawkins and Reks vs. Hip-Hop Express
Alicia Fox vs. Layla (Tamina at ringside)
Heath Slater vs. Christian for the Intercontinental Championship
Cody Rhodes vs. Wade Barrett Lumberjack Match (for a shot at Randy's MiTB case at a later date)
Triple H Gauntlet Match
Drew McIntyre vs. Sheamus for the World Heavyweight Championship
CM Punk vs. Zack Ryder vs. John Cena for the WWE Championship (Whoever is NOT pinned or submits will be awarded John Cena's Money in The Bank contract.)
There was to be more, but less is more as they say.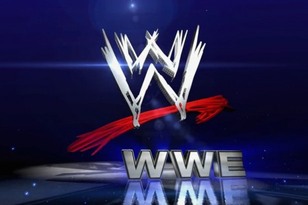 In the end, I could make a final slideshow about my version of SummerSlam. I feel putting on here would be a little much, and I think the matches all deserve slides, but that would be the end of this little revolution series. Not because the angle would end at SummerSlam but there are two reasons.
1. This crap is hard! Honestly, newfound respect for WWE Creative. If you really put your heart and effort into crafting a storyline, it's a difficult task and being your own biggest critic like I am does not help. Making everything fit and including the right stars and making everyone feel like they have a purpose...wonder if this is what it was like for the creative team before they were all Soap Opera writers? That said, if I really had the chance to, I would love to do this sort of thing for a career so it was a labor of love.
2. I don't get payed for this (yet) and there are other things that I would like to write about, so I'll be closing this chapter of my B/R writing.
Honestly, the writing was fun. Kind of a challenge, but fun nonetheless. I know this isn't the perfect storyline, and will probably never happen, but take it as my interpretation of a good WWE storyline.
If you have any questions or comments, just let me know.