Brandon Roy Rumors: Analyzing Best Fits for Former All-Star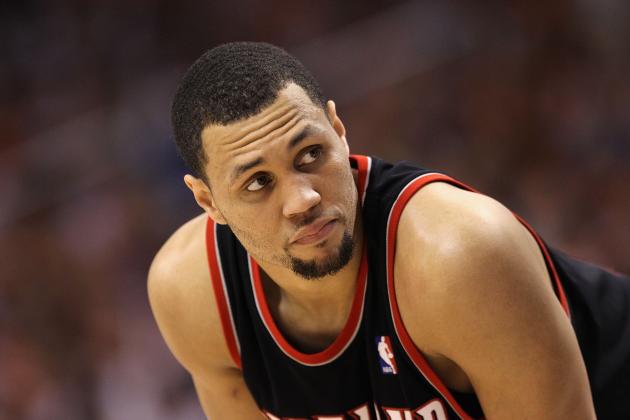 Christian Petersen/Getty Images

Brandon Roy is serious about making a triumphant return to the NBA.
After he abruptly retired for the 2011-12 season due to mounting knee issues, he's working hard to catch on with a new franchise. The Portland Trail Blazers used their amnesty clause on him following the retirement, which subsequently frees the 27-year-old to sign with whichever team he pleases.
There are quite a few parties that have a reported interest in acquiring Roy's services, and they all have to be hoping he still has something left in the tank.
The three-time former All-Star definitely showed flashes of brilliance before calling it quits, including a vintage 18-point fourth-quarter performance in the postseason against the Dallas Mavericks.
Let's take a look at the teams that Yahoo! Sports' Adrian Wojnarowski has found are seriously in contention to sign Roy for the upcoming campaign and how he would fit with each.
Begin Slideshow

»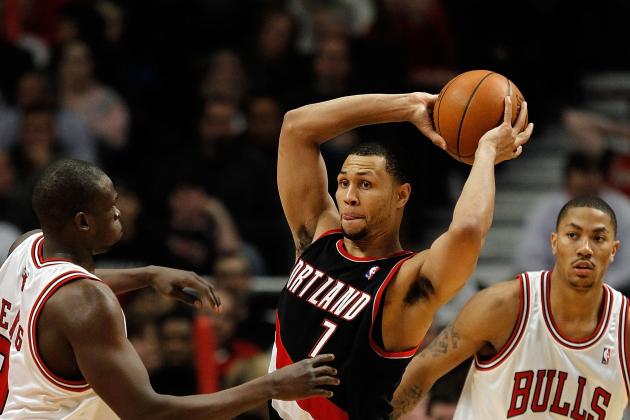 Jonathan Daniel/Getty Images

It seems that the Bulls can never catch a break with injuries and have had trouble finding a serviceable, sturdy SG in the Derrick Rose era.
Roy would be a huge gamble for Chicago, but one that could pay dividends if he remains healthy. His ability to handle the ball and create his own shot would be invaluable in 2012-13, as D-Rose continues to rehab for injury and will not return until late in the season, if at all.
Even if Rip Hamilton still got the nod as a starter, Roy would be an invaluable sixth man for the franchise and would make their second unit one of the best in the league.
Again, this is all contingent on health, but Roy's presence could push the Chicago Bulls over the edge and make them favorites to win the title next year.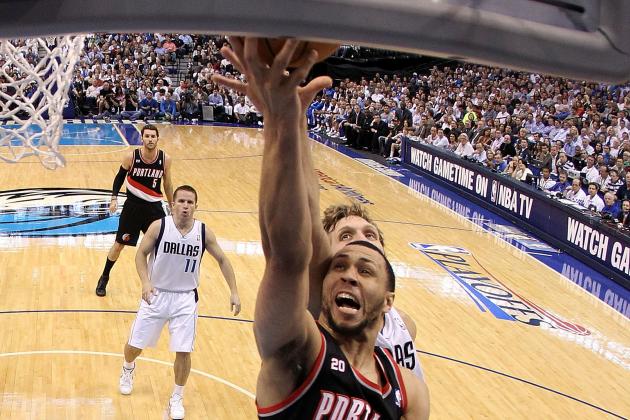 Ronald Martinez/Getty Images

After winning it all in 2011, the Mavericks suffered a severe hangover during the lockout-shortened season and lost many key pieces from their championship run.
They were swept in the first round of the playoffs by the OKC Thunder and clearly need to retool the roster in order to remain competitive in the West.
Roy would be a major upgrade at the 2 for the franchise, which employed Vince Carter and Jason Terry for significant minutes in 2011-12.
However, the roster is already old, slow and banged up enough as is, and they should not be willing to invest serious amounts of valuable cap space into a player that is the definition of a risk.
Roy and the Mavericks would be best suited to avoid one another this summer.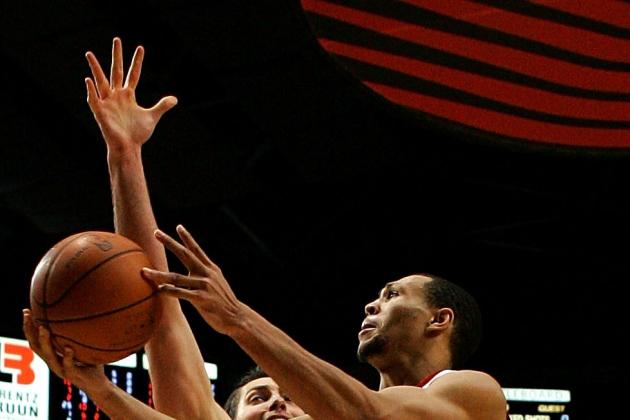 Jonathan Ferrey/Getty Images

Organizations like the Indiana Pacers are well aware of the difficulties in retaining star players, and it is not too often that they get a crack at actually signing one.
With Roy available this summer, it's likely that this team makes a big push to recruit him to the Hoosier State.
Remember, this is an organization that made a deadline deal to trade for Leandro Barbosa in order to upgrade the shooting guard position. Roy is leaps and bounds better than Barbosa, even if he's only 50 percent of the player he was during his prime.
The Pacers could be a dark-horse NBA Finals contender next year with a lineup of Darren Collison, Roy, Danny Granger, David West and Roy Hibbert. Coupled with a second unit that may include George Hill, Barbosa, Paul George and Tyler Hansbrough, the team would be quite dangerous.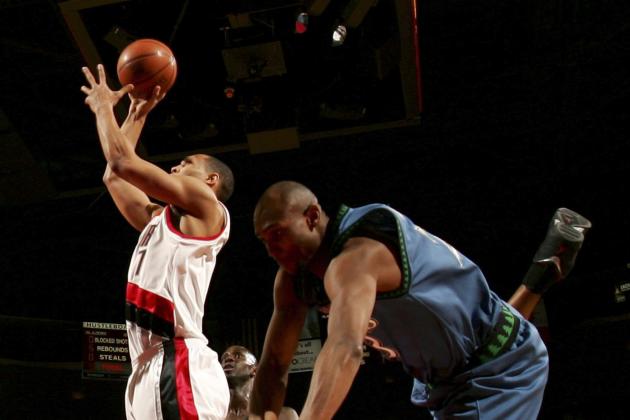 Jonathan Ferrey/Getty Images

This would be a perfect fit for Roy, as Minnesota is a young team with a lot of pieces in place to become a serious contender sooner than many think. Roy fills the two biggest holes on their roster, which is the need for a serviceable starting SG and veteran leadership.
With Ricky Rubio and Kevin Love set to be All-Star candidates for the foreseeable future and a decent supporting cast in place, the T-Wolves would be poised to make a deep playoff run for the first time since 2005, but only if they can acquire Roy.
While Minny might not be the most attractive locale, they are apparently prepping a two-year offer to send B-Roy's way.
It's high time for this franchise to return to prominence, so making a "Godfather" offer to the former superstar is the best move that GM David Kahn can make this summer.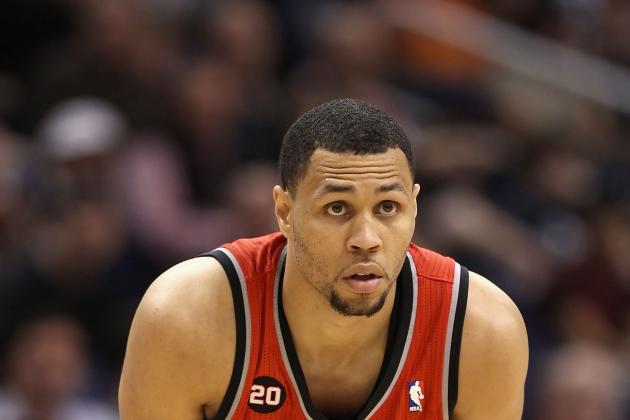 Christian Petersen/Getty Images

Roy—a career 19.0 PPG, 4.7 APG, 4.3 RPG contributor—is accustomed to being a leader on and off the floor. It's likely that he chooses a franchise that offers him the right combination of guaranteed money, multiple years on his contract, a chance to contend for a championship and plenty of opportunities to see the court.
With that said, his best fit would be the Minnesota Timberwolves. He meshes perfectly with the rest of the roster and addresses their most pressing needs.
The organization realizes that as well, and as mentioned in the previous slide, they will be making him a solid offer to join them in the Twin Cities next season.