2012 NBA Draft: 2nd Round Stars Knicks Must Target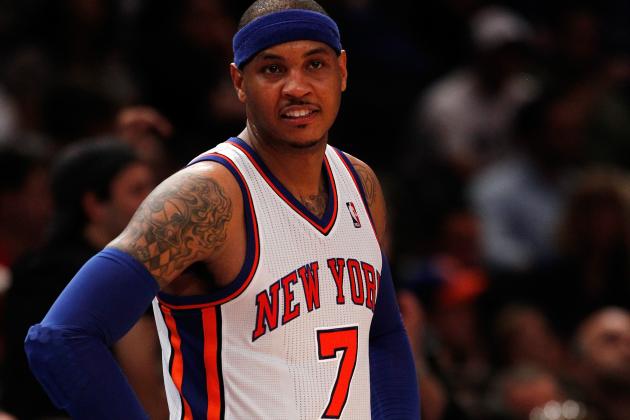 Jeff Zelevansky/Getty Images

The New York Knicks made the playoffs this season, but only to be eliminated by the Miami Heat in the first round. It's important that the Knicks draft well this year in order to prepare themselves for the 2012-13 season.
While the most important draft picks are chosen in the first round, there are still those players in the second round that can have an impact. Carlos Boozer, Manu Ginobili and Dennis Rodman were all selected in the 2nd round, and look at how their careers panned out.
It's possible to draft a talented player in the second round, and here's a few guys that the Knicks must make sure they target.
Begin Slideshow

»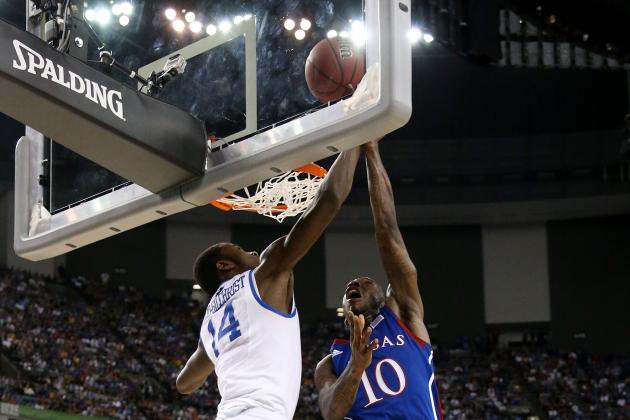 Ronald Martinez/Getty Images

It's no secret that the Knicks need more depth at point guard. Injuries plagued the position this season for the Knicks, but with the right draft pick, they may find themselves in a better situation.
Tyshawn Taylor of Kansas will most likely be drafted in the second round, but he has the athleticism and talent of a first round player. At 6'4" he's tall enough to represent the position well and he's an explosive player who makes plays down the stretch.
He is one of the best point guards in the draft this year, and with four years of college basketball experience under his belt, he should come into the NBA prepared to play at a higher level.
His senior year, Taylor averaged 16.6 points and 4.8 assists per game at Kansas. He could use some improvement on the defensive end of the game, but if the Knicks land Taylor, they could see improvement in the point guard position that saw some struggles this past season.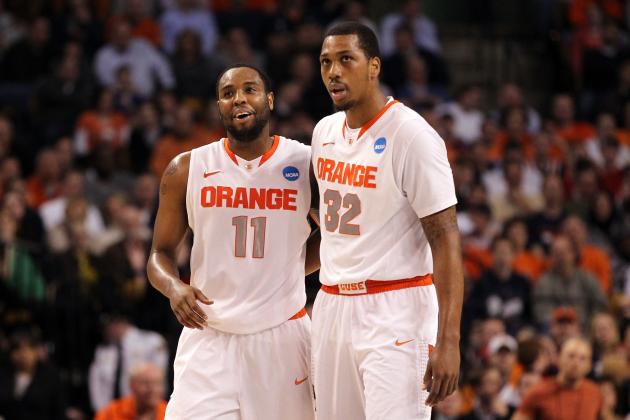 Jim Rogash/Getty Images

Each year, the NBA Draft comes fully equipped with the obvious primary picks. This year Kentucky's Anthony Davis and Kansas' Thomas Robinson are two of the top prospects available. But which players aren't getting as much exposure but could bring sincere talent to the NBA? Kris Joseph from Syracuse is one of them.
Josephs stands at 6'7", giving him sincere potential defensively in the NBA. He scored 13.4 points per game as a senior, and he is speedy and active when he's out on the court.
If drafted by the Knicks, Joseph would add a little bit more depth to the small forward position and he'd also get the chance to play with another Syracuse alum, Carmelo Anthony.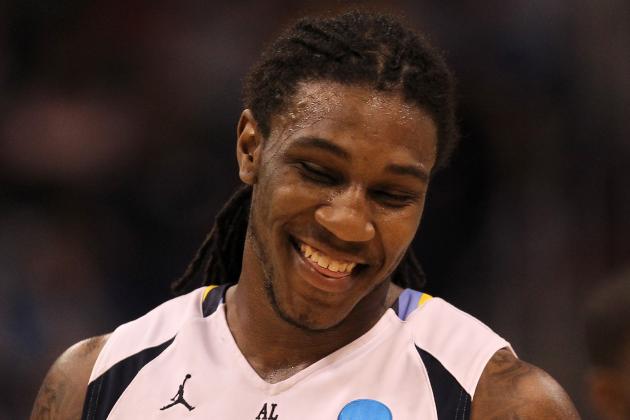 Jamie Squire/Getty Images

Jae Crowder of Marquette is one of the best players in the NBA draft, but he should be expected to be drafted in the second round. Crowder would work great for the Knicks and he can play the small forward or power forward position. At 6'7" and 241 pounds, he has the body type for the NBA, but is also quick and agile enough to move fast and make plays.
Crowder was named the Big East Player of the Year last season while playing at Marquette, where he averaged 17.5 points, 8.4 rebound and 2.5 steals per game.
He's a good decision-maker and encouraging team player. Crowder will need time to adjust to playing in the NBA, but once he does, he could be an influential bench player for the New York Knicks.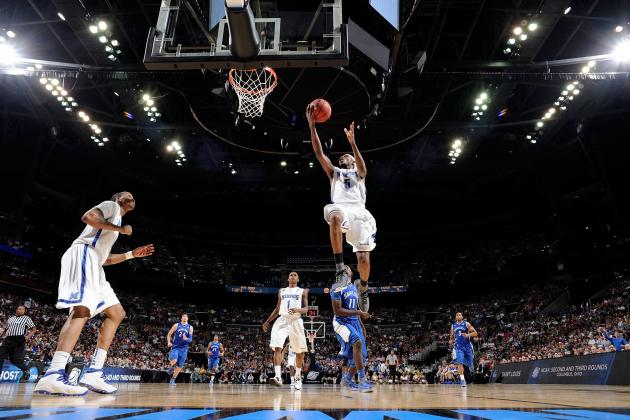 Jamie Sabau/Getty Images

Barton is one of those players that when you see them playing college ball, you just know that they'll have some success in the pros. He stands only 6'6" and 174 pounds, but Barton can jump, run, pass to teammates efficiently and score points. Barton's an all-around athlete, and that's what the Knicks need for the next season.
Barton may need to put on a few pounds to play with the big boys in the NBA, but he's a tough kid with a lot of potential. He made 50.9 percent of his field goals when he was only a sophomore at Memphis.
The 21-year-old has a lot going for him and possesses a good mid-range game, he's aggressive and he's a great shooter with even better range.
Barton should be expected to be drafted high, and he just might find himself exceeding expectations and being drafted late in the first round.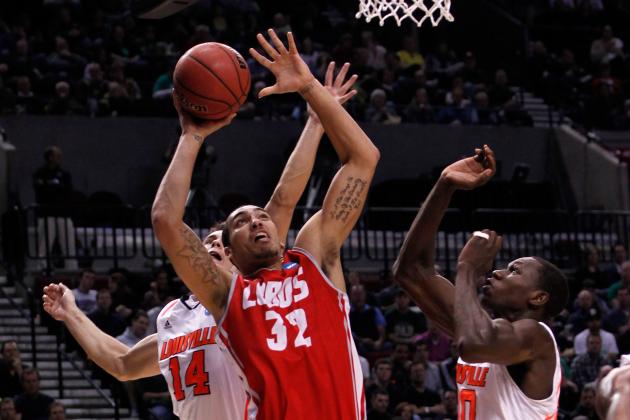 Jonathan Ferrey/Getty Images

This 6'9" power forward from New Mexico is one of the biggest second round guys that the Knicks should keep an eye on.
Gordon lets his presence be known whenever he's out on the court and he was named 2012 All-Mountain West Conference first team and 20120 Mountain West Conference Tournament MVP. Gordon led his team with 11.1 rebounds per game in the 2011-12 season. He's quick to the ball and he proved he can put up numbers when he averaged a double-double both of his seasons at New Mexico.
If the Knicks land Gordon, they'll have a playmaker on their hands who has a sincere gift when it comes to playing basketball.
Gordon had surgery in 2010 for a torn meniscus in his knee, an ankle injury in high school that made him miss playing time and a concussion in 2009 that led to him sitting out for the first game of the NCAA tournament.
However, if he can stay healthy, Gordon will be one of the most influential second round draft picks and the Knicks would be lucky to have him.