NBA Free Agency 2012: 8 Players Teams Will Definitely Overpay for This Summer
Chris Chambers/Getty Images

If it seems like every offseason NBA owner threaten that last year was the last for crazy free-agent contracts, it's because that's exactly what happens ever year.
And with this being the first normal offseason with NBA's harsh collective bargaining agreement for luxury tax violators, it would stand to reason that many teams would wade cautiously into this year's mediocre crop of free agents.
But, seriously, who are we kidding? These are the same general managers and owners who thought it would immediately pay Marcus Thornton $40 million and Tayshaun Prince $27 million after crying poor throughout last season's tumultuous lockout.
So what players this offseason are going to join the Thorntons and the Princes of the world? Follow along as we count down the players definitely getting overpaid this offseason.
(Note: To calculate actual value, we'll be using Forbes' data which says each win produced by a player is worth $1.7 million and sports economist David Berri's Wins Produced metric.)
Begin Slideshow

»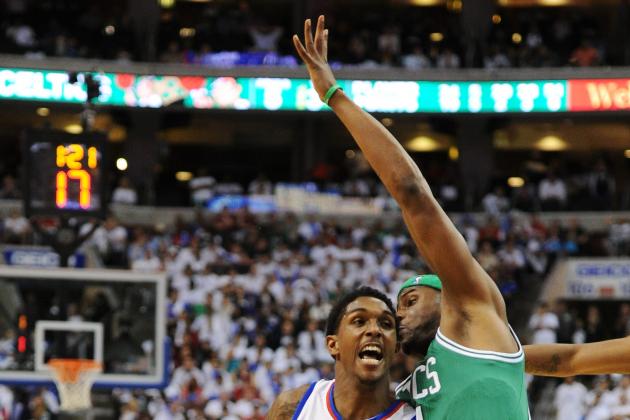 Drew Hallowell/Getty Images

Coming off a season where he finished second in the Sixth Man of the Year balloting, Sixers guard Lou Williams will certainly look like an attractive option for a scoring-deprived team looking for a "microwave" guy.
From my perspective, Williams is an inefficient 40 percent shooter who doesn't play defense and dominates the ball when he's in game. The key component to a microwave guy is having a coach know when the player isn't on and removing him from the game. Williams didn't have that last season and his numbers were artificially high.
Considering Williams opted out of a contract which would have paid him $5.4 million last season, the former second-round pick will come into negotiations looking for around $8 million to $10 million per season.
There's also the problem that J.R. Smith, a markedly similar player who will command a much lower salary, is on the market. With a true value of just $6.29 million, Williams' inflated value already screams Marcus Thornton 2.0.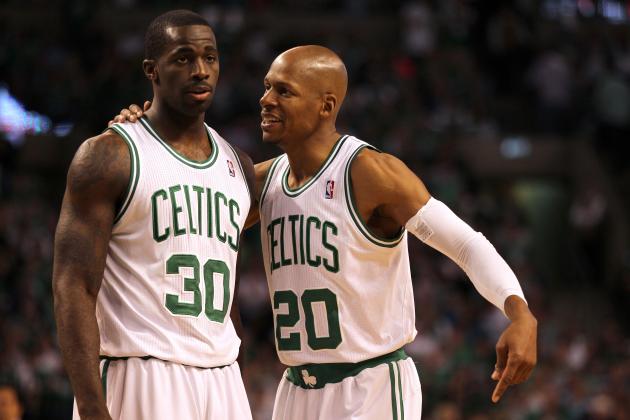 Jim Rogash/Getty Images

Even during a "breakout" 2011-12 campaign where Bass became irreplaceable after Kevin Garnett's move to center, he still only had a of $4.05 million—about $250,000 less than what he would have stood to make next season before opting out.
That won't matter some general managers who will peg at Bass as the prototypical late bloomer after spending years languishing as a role player. One little problem with that theory: Bass' per-36 minute numbers last year were actually his worst since his second season in the league.
With Bass probably commanding an offer in the $6 million to $8 million per year range, it might be best for the Celtics to serve him his walking papers.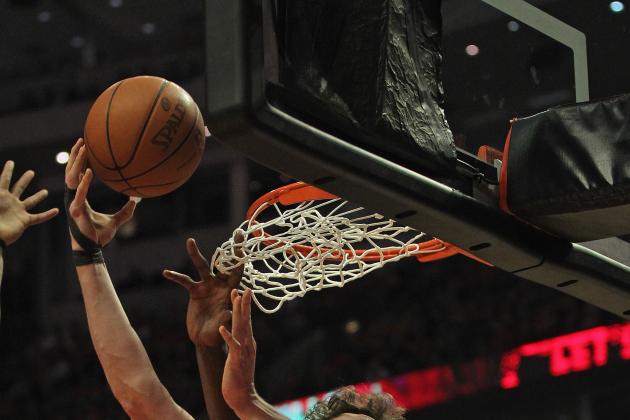 Jonathan Daniel/Getty Images

With a true value of $7.45 million, Asik was actually one of the few vastly underpaid members of this list last season.
And with Asik eligible this offseason for the "Arenas Exception", he will likely be relatively underpaid for the next two seasons as he cannot make more than the Non-Taxpayer Mid-Level exception ($5 million) in 2012-13 and can only yield a raise of four percent ($5.25 million) for 2013-14.
The massive question with Asik is how willing teams are to break the bank for years three and four of his contract. In order to poison pill the Bulls away from matching any offer to Asik, suitors will probably have to offer in the four-year/$36 million range. That means paying Asik $12.63 million in 2014-15 and $13.15 million in 2015-16.
If you believe that Asik's offensive game will develop past atrocity and his defensive presence can translate into 36 minutes per night, you make that offer. But with Asik only averaging 13.2 minutes per game during his first two NBA seasons, the sample size is too small to make that type of risk.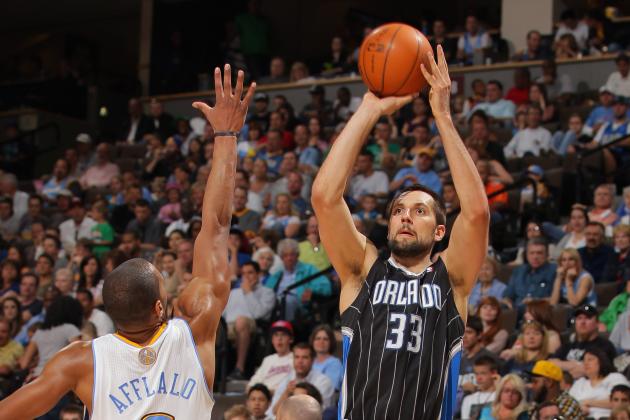 Doug Pensinger/Getty Images

At just 24 years old and coming off a season where was worth $15.2 million to the Orlando Magic and won the NBA's Most Improved Player Award, Ryan Anderson could not have picked a better time to become a restricted free agent.
With most estimates coming in at the $8 million to $10 million range for Anderson, he theoretically could be one of the steals of this year's class.
The problem lies with fit. If Anderson signs with an organization where he'll be allowed to roam free on the outside and not have to worry about the dirty work down low, he'll be fine. But if he's place alongside another defensive turnstile in the middle, Anderson's limitations will become glaring.
Remember, he became just a 27 percent three-point shooter in the regular season without Dwight Howard and scored just 9.6 points per game when Orlando needed him most in the postseason.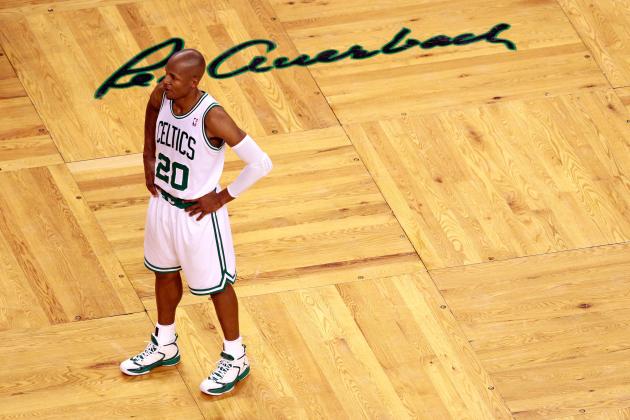 Jared Wickerham/Getty Images

An aging veteran coming off an injury who specializes in shooting the three has interest in signing with the Miami Heat. Stop me when you've heard that before.
But this is Ray Allen, the man who played Jesus Shuttlesworth in the greatest basketball movie ever made and was still nearly worth his $10 million salary last season in the worst year of his career.
I'm sorry, it doesn't matter. We saw how much Allen's shot relies on his legs following his ankle injury in the playoffs. And if Grant Hill taught us anything, it's that ankle problems just don't go away overnight—especially with 36-year-olds.
If Allen decides he wants to chase championships in Miami and signs for the mid-level, then we wash our hands of this slide and move on. However, if he decides going to a fringe contender for a few extra bucks catches his fancy...that team will live to regret it.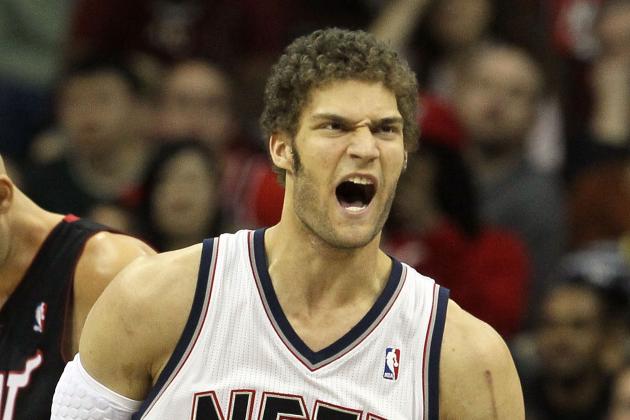 Jim McIsaac/Getty Images

Can I interest anyone in a 24-year-old legitimate 7-footer who averages 17.4 points per game while shooting over 50 percent from the field and nearly 80 percent from the charity stripe?
What about one who was averaging 3.6 rebounds per game in a season where he missed 61 games due to chronic ankle issues? Or one whose -0.18 Wins Produced ranked him 373rd in his last full season?
Well, if you want the first guy, you're going to have to deal paying Brook Lopez the $12 million to $14 million per season he'll be commanding in the open market.
If I'm a Nets fan, my absolute worst case scenario is missing out on Dwight Howard, panicking and giving Lopez the max.
Regardless of which team gives Lopez a huge deal, it will instantly be giving the league's most overrated young "star" one of the worst contracts in the league.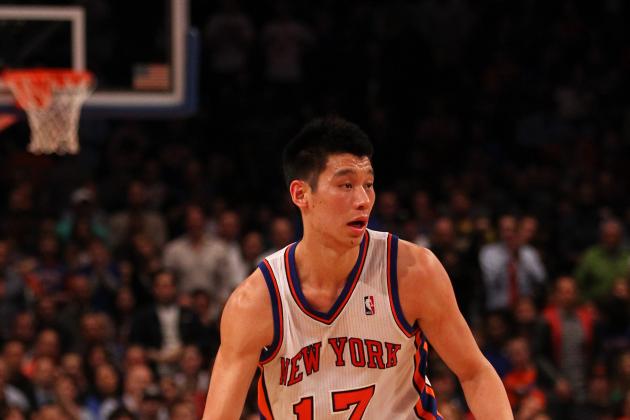 Al Bello/Getty Images

The Great (Lin's First 11 Games in the regular rotation): 23.9 PPG, 3.9 RPG, 9.2 APG, 2.4 SPG, 5.5 TOPG, .500 FG%, .361 3P%
The Mediocre (Lin's Next 8 Games): 15.5 PPG, 3.3 RPG, 7.5 APG, 2.4 SPG, 4.0 TOPG, .371 FG%, .286 3P%
The Below Average (Lin's Final 7 Games): 13.3 PPG, 4.0, 5.4 APG, 1.0 SPG, 3.7 TOPG, .429 FG%, .294 3P%
We can sit here and question which of these three players Jeremy Lin actually is (I would bet closer to the latter to than the initial), but we all know that Lin's star power is going to net him a contract far than his 2.96 Wins Produced would suggest he's worth.
With the NBAPA winning the initial ruling in their Early Bird Rights appeal (though that ruling is being appealed), the Knicks are in a position to match any offer on the table for Lin and fellow Early Bird Righter Steve Novak.
That will mean a massive pay hike for Lin, who made the minimum last season, but it could also mean a horrible contract for the Knicks if Linsanity's 15 minutes are already gone.
Doug Pensinger/Getty Images

McGee is such a polarizing enigma that Deadspin created a tag this season titled "That's So JaVale" for when the center does something spectacular...or spectacularly stupid.
When trying to decide whether to give McGee a contract on par with Nene's five-year, $67 million deal, I would advise general managers that they were about to do something far more latter than former.
For all of his stink-face inducing dunks and jaw-dropping blocks, McGee is essentially a mental midget out on the basketball court who is more concerned with the spectacular than the fundamental. And his 46 percent free-throw percentage this season shows a lack of commitment to becoming anything but a dunker on the offensive side of the floor.
His contract won't be Brook Lopez bad, but it will be cringe-worthy.