The Top 7 Cornerbacks in the NFL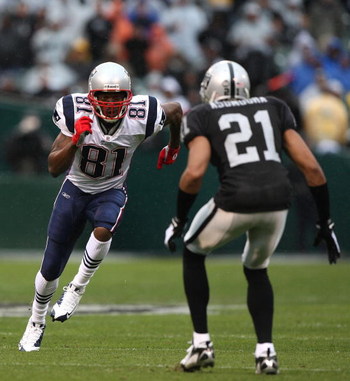 NFL cornerbacks have arguably the toughest assignment in sports - preventing NFL wide receivers from eating their teams secondary alive. As a Philadelphia Eagles fan, I know this all too well. Larry Fitzgerald waxed the birds for over 150 yards and three touchdowns (all three in an excruciating 1st half).
While Fitz is clearly the best WR in the world, almost every NFL team has a dangerous wideout who wants nothing more than to make the opposing corner want to cry. Imagine being out there on an island, standing across from say...Andre Johnson. Poop your pants yet? These guys live for that challenge.
7. Nate Clements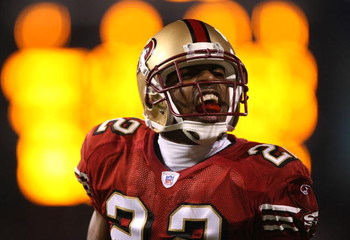 While some will argue that he has not lived up to the hype in SF, Clements is one of the most physical corners in the game. He brings a tenacity that is not found in many defenders, along with a fearless attitude and mental toughness.
Nate is an extremely hard-hitting CB who matches up against the opposing teams #1 WR every game.
6. Marcus Trufant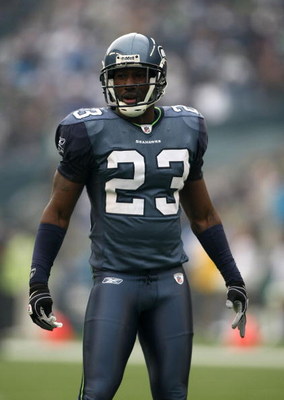 It seems like Trufant never gets the respect that he deserves. Something about playing for Seattle lets really good players fly under the radar. Although he only had one INT last season, Trufant had 7 picks in '07 and QB's tend to stay away from his side of the field.
5. Charles Woodson
You could certainly argue that this dude should be ranked in the top three. Over the past three seasons, Woodson has compiled an impressive 19 interceptions, returning two for touchdowns. He had 50 solo tackles last year, a high # for a corner.
Charles has developed into the #1 CB everyone predicted he'd be coming out of Michigan. Now a tested veteran, he seems to play his way into the Pro Bowl every year. Don't expect that to end.
4. Rashean Mathis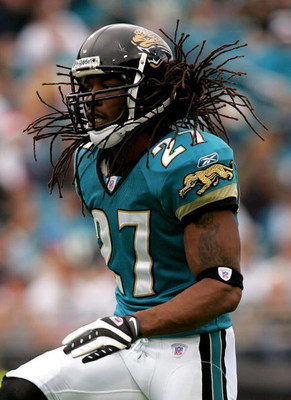 I know that a lot of people will disagree with me here, but Rashean is a straight up stud. He's an opportunistic playmaker, taking back two of his four picks to the house last year, and totaling 13 INT's over the past three seasons.
If it seems that I am placing too much importance on interceptions, do not be fooled. The most important factor in determining these rankings is based purely on watching these guys play. Mathis has always jumped out at me when watching the Jags, and NFL wideouts speak very highly of him.
Even after getting some recognition as a top corner, Rashean is still overlooked by many.
3 .Darrelle Revis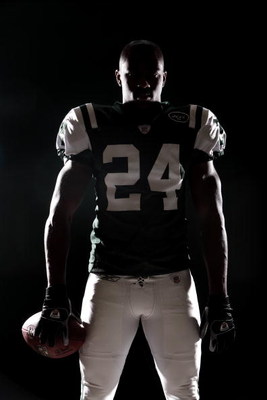 From the moment he came into the league, Revis has been extraordinary. Drafted 14th overall out of Pitt, the Jets got a steal with this cat. Along with Kerry Rhodes, the Jets have two outstanding players in their secondary.
After a stellar rookie campaign, Revis only improved with his sophomore effort. After eight picks in his first two, look for Darrelle to be a Pro Bowler for many years to come.
2. Asante Samuel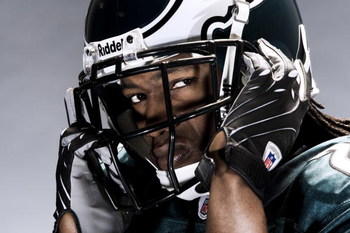 Yes, I am a die-hard Eagles fan. And yes, Samuel is one of my very favorite players. Honestly though, I was a huge fan of this cat even when he was on the hated Patriots. He simply brings swagger to the football field, displaying his incredible talent of closing speed, combined with excellent awareness and a knack for stepping up when it matters most.
The stats speak for themselves - 20 INT's over the past 3 regular seasons, and most amazingly - seven INT's in the playoffs, four of which were returned for touchdowns (NFL Record). Wow.
Yet, as I mentioned earlier, emphasis on INT's and game-changing plays does not tell the whole story. To get a true idea of a dominant cornerback, you have to actually watch football and study the game. That's why, despite Samuel's overwhelming statistics and personal bias, the best cornerback in the NFL is.......
1. Nnamdi Asomugha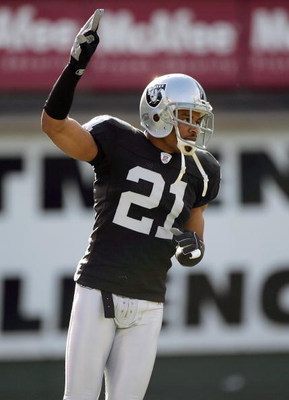 Simply put - Quarterbacks refuse to throw to his side of the field. They are scared of Nnamdi. He shuts down #1 Wideouts like I eat Cap'n'Crunch Berries.
Opposing quarterbacks tested Asomugha only 27 times with 8 completions allowed the entire season.
Eight freakin completions allowed? Are you joking around? Unbelievable. Nnamdi is unquestionably the best cornerback in the NFL and perhaps the only complete shutdown corner since Champ Bailey.
Keep Reading