Denver Broncos: 4 Players That Must Step Up in 2012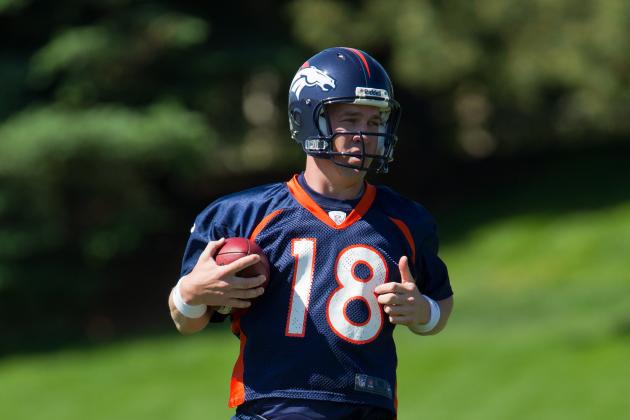 Justin Edmonds/Getty Images

For every team to succeed, players must step up.
Sometimes veterans break out. Sometimes rookies make unexpected impacts. Sometimes star players make big plays in big games.
Whatever it is, every team that wants to win the Super Bowl needs players to step up. Especially the Denver Broncos.
There are definitely players who need to step up on the Broncos. To find out who, read on.
Begin Slideshow

»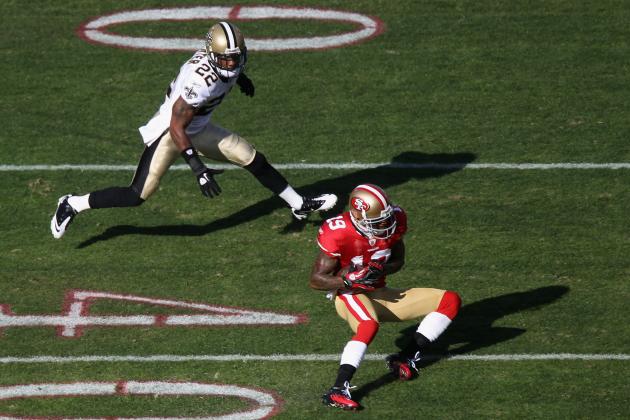 Jed Jacobsohn/Getty Images

You should have seen this one coming.
Denver struggled to defend the pass last year, as Tom Brady, Aaron Rodgers and Matthew Stafford picked apart the Denver defense with ease. Against the likes of Brady, Matt Schaub, Philip Rivers, Drew Brees and more, the pass defense will need to improve.
Champ Bailey seemed to be alone in the secondary last year, but I'm confident the problem will be solved now. The Broncos brought in Tracy Porter from New Orleans to defend the pass, and he is awfully familiar with a fellow Bronco.
In Super Bowl XLIV, Porter made a beautiful read and picked off a pass by Peyton Manning. He returned the pass 74 yards for a touchdown, sealing New Orleans' first championship.
Porter has made some great reads in his career, and he is also fast. He can stay with elite receivers, and I expect Porter and Champ Bailey to make Denver's secondary a tough place to throw.
However, if Porter doesn't make an impact, the Broncos defense will continue to struggle, and pressure will continue to be put on the offense.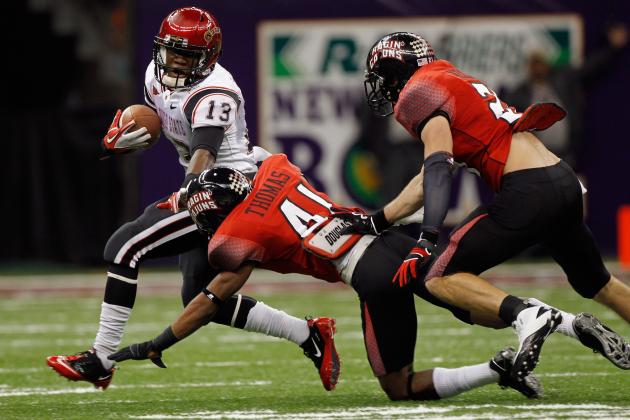 Chris Graythen/Getty Images

Denver ran for the most yards in the NFL last year, but there are some question marks heading into 2012.
Coach John Fox opted to run the ball a lot more than some people wanted, and as a result, Willis McGahee and even Tim Tebow piled up a lot of yards. However, with Peyton Manning at quarterback, the same thing isn't likely to happen this year.
McGahee ran for five touchdowns last year, but he also fumbled six times (he lost four fumbles). McGahee isn't much of a pass-catcher, and in an offense where passing will be key, Hillman is a much better fit.
Hillman is fast and explosive, and he has spectacular vision. He doesn't have great hands, but he can get open and reel in a pass.
When the Broncos do run the ball, though, Hillman is also a great fit. With Manning, the Colts ran the stretch running play, and since Hillman has speed and vision, that play is perfect for him.
Once Hillman shows Fox that he can start, he will have to step up. Denver barely made the playoffs with the No. 1 running game last year, so they will need some production from Hillman catching passes and running for a lot of yards.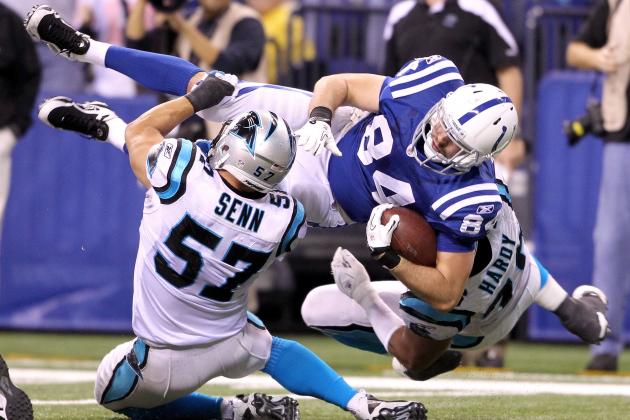 Andy Lyons/Getty Images

Recently, I downloaded highlights of Manning's last game as a Colt. As I watched the highlights, I noticed that Manning targeted Jacob Tamme on a lot of short passes.
It felt like more than five catches for 46 yards, because it seemed like half of the passes Manning threw were intended for Tamme (eight of his 26 passes were intended for Tamme).
Tamme caught a lot of those passes and proved to be a reliable pass-catcher on short slant routes. Tamme was never targeted deep, because he is not a deep threat. However, he and Blair White were targeted the most out of all the Colt receivers (and tight ends).
Imagine what it will be like for Manning in Denver.
Demaryius Thomas and Eric Decker are Denver's two main receiving targets. Thomas is a deep threat, and Decker, a crisp route-runner, can go deep and catch short passes. However, Tamme will have to catch short passes early on.
It always takes time to settle in with a new team, but Manning and Tamme have played with each other before. Tamme will catch a short pass, break tackles and fight with whatever he has to pick up a first down or a touchdown.
That being said, Tamme will have to continue to excel. Denver does have Joel Dressen at tight end, but in the beginning of the season, against tough teams, Manning will most likely want to throw the ball where he is comfortable throwing it.
And that's to Tamme.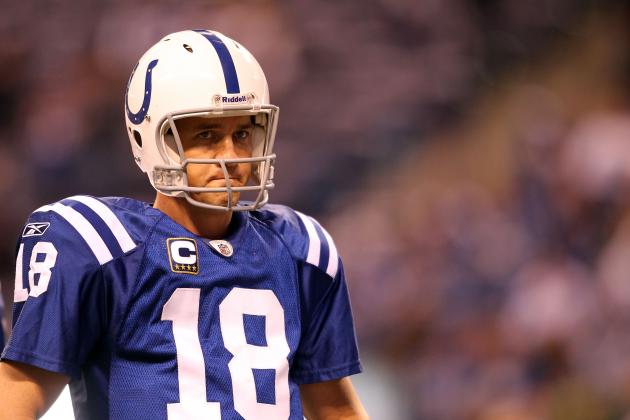 Andy Lyons/Getty Images

This one is even more obvious than Tracy Porter.
The fate of the team basically rests on the shoulders of this 36-year-old quarterback. Sure, Denver also has Brock Osweiler and Adam Weber, but those guys need time to develop. At quarterback, Manning is pretty much all they have.
In my opinion, Manning's receivers in Denver will be better than his receivers in Indianapolis. Reggie Wayne and Pierre Garcon were Manning's top two receivers in Indy, while he has Decker and Thomas now. However, he had Tamme, Austin Collie and Blair White as his main supporting wideouts.
Now, he has Tamme, Joel Dressen, Andre Caldwell and Brandon Stokley.
With that being said, Manning has a lot of work of his own to do. The four-time MVP must be in top form at all times, and he must be the guy who continuously frustrates defenses by standing his ground in the pocket and delivering an accurate pass to a receiver right before taking a hit.
Against a tough schedule, Denver will be in a lot of close games. Manning will have to be clutch and make the right decisions, which he has done very well in the past.
Overall, Manning is an amazing quarterback. He will just need to step up, make big plays in big games and play like Peyton Manning.