2012 NBA Draft: Why Perry Jones Is Being Underrated by Scouts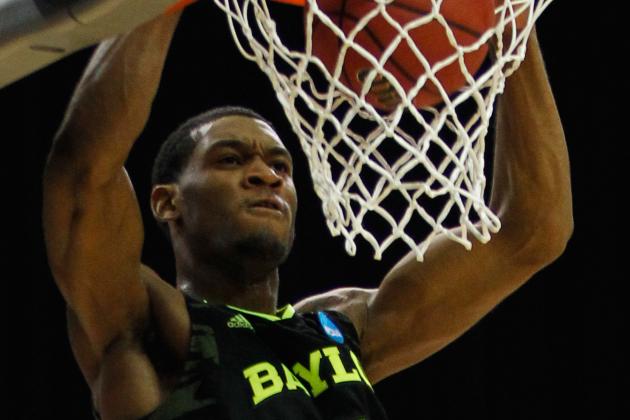 Streeter Lecka/Getty Images

A few weeks ago, Baylor's Perry Jones was being talked about possibly being chosen in the top 10. Now, it looks like he'll be picked somewhere in the mid-20s, perhaps even to Denver with the 20th pick.
I hope he goes to Denver with the 20th pick because he and JaVale McGee would make an excellent pair. The two would be a lot to handle for any NBA frontcourt because of their raw athleticism.
However, scouts are still knocking Jones for all that he is not. He proved a lot at Baylor as a scorer and rebounder and has tremendous upside, but there will always be haters.
Here's five reasons why scouts are not all that high on Perry Jones, and why they might be proven wrong.
Begin Slideshow

»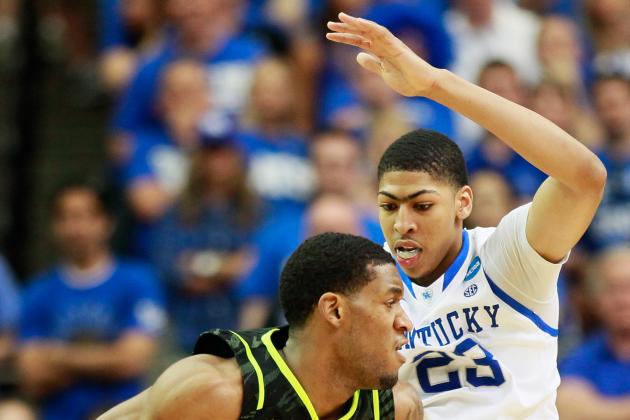 Kevin C. Cox/Getty Images

The scouting report on Perry Jones is that despite his athleticism, he doesn't have a go-to move that he can use to power through defenses. Also, his offensive skill set isn't diverse enough to really keep the savvier defenses in the NBA on their toes for an entire game.
Let's not forget the basics. Jones is 6'11" and can play small forward with ease because of his ball-handling skills. He can be effective from anywhere on the court and will work with the coaching staff to develop a few go-to moves that will enable him to score at will or command double teams that will result in an easy kickout to the open man.
Yes, he's a bit raw offensively right now, but he'll adapt to defenses and come into his own. Yes, he's an inconsistent shooter, but some of the best players in the NBA were inconsistent in college.
He said in a NBADraft.net interview in 2009 that his inconsistent jump shot is what he needs to work on the most. He gets it. It will get better over time. The fact that his jumper isn't great going into the NBA isn't exactly a cause for concern. Plenty of players have come in with mediocre jump shots and carved out nice careers for themselves. Scouts even knocked Steve Nash for his poor shooting coming out of Santa Clara.
It's rare for an NBA player to truly play like a guard in a big man's body, but that's exactly what he does. Teams should overlook his shortcomings because they're deficiencies that many players face coming into the league.
Once he figures it out and adjusts, watch out. Many teams will be wondering why they overlooked Jones.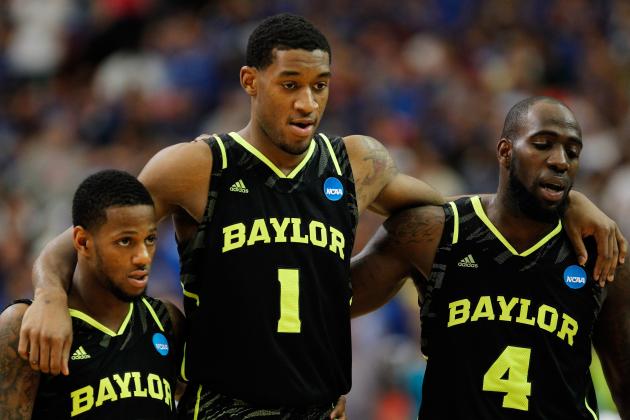 Streeter Lecka/Getty Images

Scouts say Perry Jones is too skinny. No kidding. I'll be the first to admit he needs to bulk up, but he knows that. Unless you're Shaq or a handful of other behemoths, you're going to need to get bigger. Even Dwight Howard was a fraction of the broad shoulders he is now.
Besides, if he doesn't bulk up, is it really the end of the world? Perry Jones is known for his ball-handling skills. His skinny frame will allow him to move about the court easier. Sound familiar? Just look at another lanky small forward who led his small-market Oklahoma City Thunder to the NBA Finals this year.
Is Jones the next Kevin Durant? Probably not. But don't write him off because of his skinny frame. In time, he'll get bigger like every other rookie, and it may be a blessing in disguise if he stays in the same slim frame.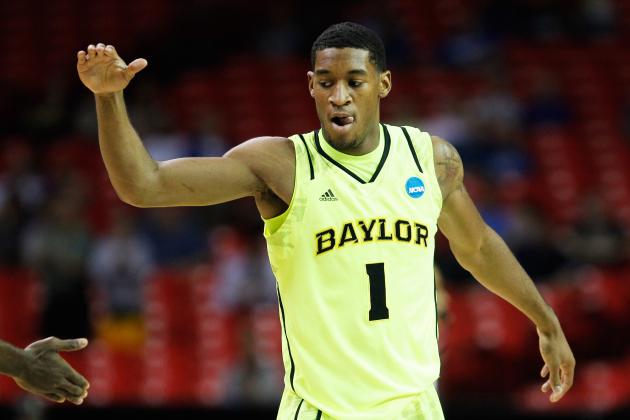 Streeter Lecka/Getty Images

Perry Jones is also being questioned for his defense. With his lanky frame, how will he survive running into picks all season long?
Regardless of how much he bulks up over the next few weeks, Jones' body is perfect for guarding virtually any position. He has a 7'2.5" wingspan!
Except for the Tony Parkers of the world, Jones should be able to use his lanky frame to an advantage and either defend a quick guard on his own or be an invaluable weak-side defender by coming over for the double-team.
It's only a matter of his on-court intelligence with reading defenses that could limit him. His natural, physical ability is there.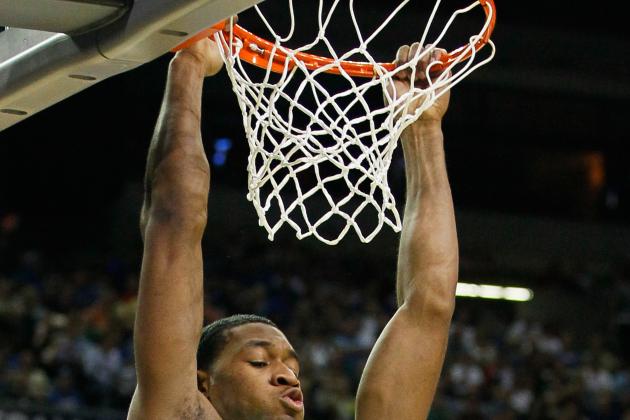 Kevin C. Cox/Getty Images

Scouts are saying that in college Perry Jones took on too much responsibility and didn't know when to defer to other teammates.
I'm not sure this is a bad thing, and if it turns out to be a problem with Jones overcommitting on a defender or helping out when he should be really staying on his man, it's an easy fix.
The key with Jones is that he needs a good coach. He's one of those players who needs to learn his role in the NBA after getting away with being able to do a little bit of everything at the high school and college level.
If he turns out to be a bust, it'll be a sad situation given all his raw talent. Part of the blame should go to his first NBA coach for not conditioning him and coaching his game to the next level at such a pivotal time in his career.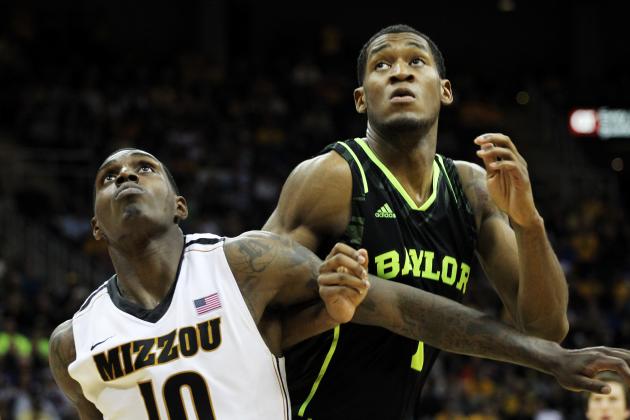 Jamie Squire/Getty Images

Scouts say he coasts on some plays and has a tendency to disappear at times. So what? He can't do it all himself. Baylor's success this year was largely in part because of Perry Jones.
In the NBA, he'll be in a system where he won't be required to do everything and instead focus his energy on defense and carving out one area of the floor where he feels comfortable dominating. He won't need to be among the leading scorers, rebounders and defenders for his team.
If he can play defense and establish himself as a low-post presence who can occasionally step out and hit the three—like a LaMarcus Aldridge—he will be primed for an exciting NBA career.