Fifteen of the Funniest Look-Alikes in Sports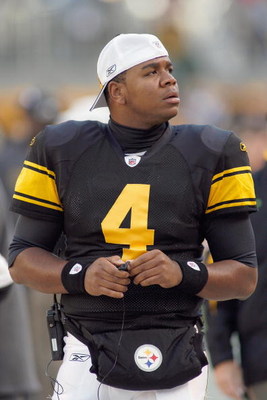 Have you ever felt like one of your favorite pro athletes or sports icons looks strangely similar to another. Articles that refer to this silly subject pop up all of the time, but the great thing is there are endless similarities, and the funny comparisons just wont stop popping up. So, I give you what in my opinion are the 15 best athlete-celeb comparisons out there. Some might come across as very funny, and others just strangely creepy.
Joe Johnson and Andre Johnson
I wouldn't call this funny, but just plain strange. Atlanta Hawks shooting guard Joe Johnson and Houston Texans super star receiver Andre Johnson not only share a last name, and a similar frame, but may have been twins separated at birth.
Bryon Leftwich and Gary Coleman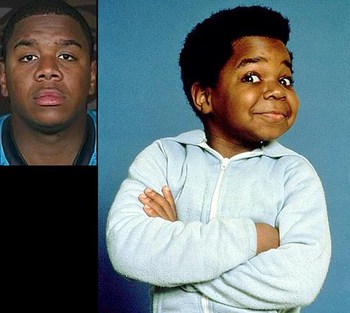 I really apologize for this one Byron. The worst part about this is the older photos of Gary draw the closest similarities. But fitting, for a journey man quarterback like Lefty, different strokes really do rule the world.
Adrian Peterson (Chicago Bears) and Whoopie Goldberg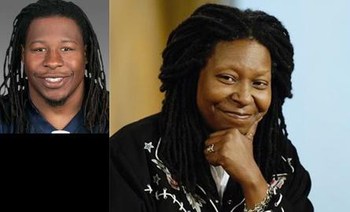 If I wasn't aware of the age difference here I would make an argument this duo is a pair of twins as well. This is just plain scary in similarity, and both seem very happy with the award (which is great because Joe and Byron didn't seem too pumped if you didn't notice).
Dan Marino and David Hasselhoff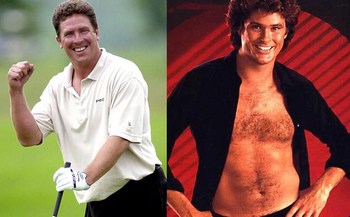 Dan is so excited to to receive this honor hes doing the Tiger pump! David, well, we wont get into that. This similarity is just down right creepy.
Al Harris and The Predator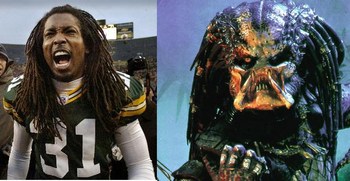 Sorry Al. I had your former teammate Mike McKenzie on the list here as well, but your ridiculous screaming face in this picture seals the deal.
Mike Bibby and Mr. Tumnus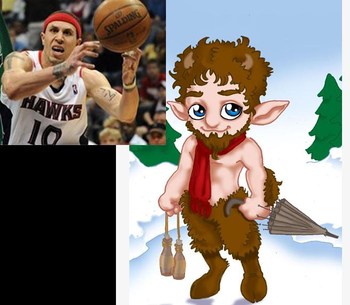 As a Hawks fan, the more I have to look at that silly little point guard run around, the more I laugh at the thought of him playing a Faun or any other type of mythical creature for that matter in an upcoming Chronicles of Narnia film!
John Clayton and Chicken Little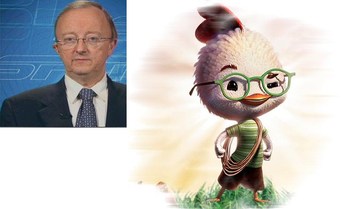 ESPN sports writer John Clayton is one goofy looking prospect, and I'm sure a number of silly comparisons can be made, but Chicken little is hands down the most accurate! Look out John! The sky is falling!
Mike Tomlin and Omar Epps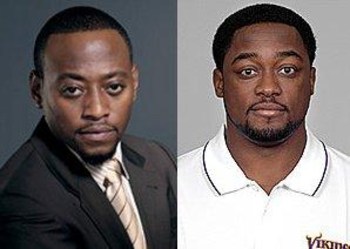 Pittsburgh Steelers head coach Mike Tomlin is a dual threat in the world of fame. Tomlin not only coached the Super Bowl champs this season, but also is an outstanding actor on the hit medical drama House. Maybe Michael Jordan should have looked into acting as his second calling as well.
Verne Lundquist + Gary Danielson and Honeydew + Beaker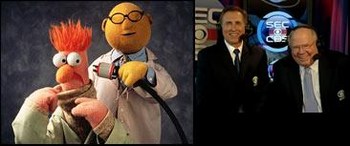 God bless Verne and Gary. The dynamic duo covers the top SEC game on CBS every weekend, and are hands down in my opinion the best broadcast crew in the country. Here is the downside, they remind me way too much of the old muppets characters
Knowshon Moreno and Rocky the Squirrel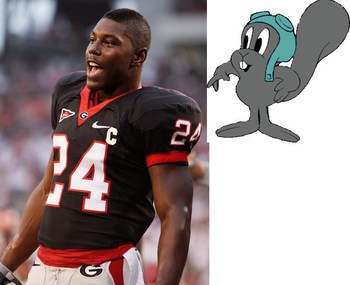 Sorry Kno', you look like a Squirrel...
Mark Cuban and King Leonidas
Apparently this picture of Dallas Mavericks owner Mark Cuban is a tampered photo, but I strongly consider he grows his beard out. Imagine this: "THIS IS DALLAS!!!"
Jim Fassell and Robin Williams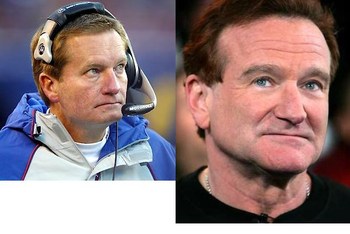 Greg Maddux and Matthew Broderick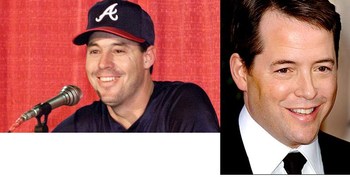 Future HOF pitcher Greg Maddux always appeared to me to be a carbon copy of Broadway sensation Matthew Broderick (closest similarity Broderick is in Godzilla, farthest, Ferris Buellers Day Off).
Steve Smith and Chris Brown
Only difference here: Steve Smith has not reportedly bitten his girlfriend (Smith is actually married, and that's likely because HE DID NOT bite her).
John Abraham and Gnarles Barkley
and last but not least, Atlanta Falcons defensive end John Abraham and singer/songwriter Gnarles Barkley. If that photo of Gnarles isn't funny enough in itself!
Keep Reading