San Francisco 49ers: Worst Games of 2011 by Category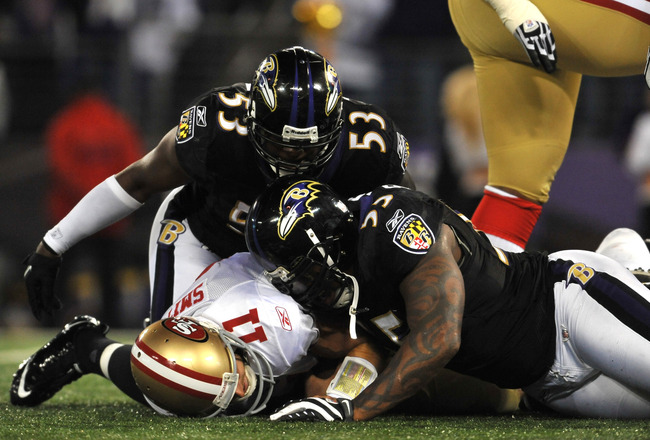 Larry French/Getty Images
The San Francisco 49ers were one of the more dominant football teams in 2011, but during their 13-3 season, there were some hard-fought battles where the Niners were outright embarrassed in some aspects.
Even though it's nice to bask in the 14 total victories of 2011, it's just as important to look at the losses and near-misses.
For San Francisco to take any sort of leap forward, it will certainly be scrutinizing its downfalls last year. There were some notable games where the 49ers did not compete up to par. In the following slides, we'll review the 49ers worst performances of 2011 by their respective category.
For obvious reasons, many of their blatant fallacies reside in the loss column, so please bear with the predictability of this article. However, if your memory isn't what it once was, this should serve as a nice refresher.
Keep Reading

San Francisco 49ers: Like this team?