Austin Rivers Girlfriend: Pics of Brittany Hotard
June 25, 2012

Streeter Lecka/Getty Images
Austin Rivers is about to embark on a promising career as an NBA star, and he may just bring girlfriend Brittany Hotard along for the ride. 
The Duke standout is one and done after a magical season which saw him hit a buzzer beater against rival North Carolina. 
Rivers proved he had the late-game clutch gene in that moment, but there is a ton that needs to be answered ahead of Thursday's NBA Draft. 
As he takes the biggest step of his life, it's time we introduce you to a major part of his youth, alleged girlfriend Brittany Hotard.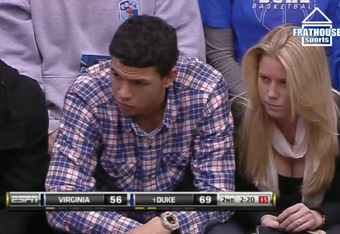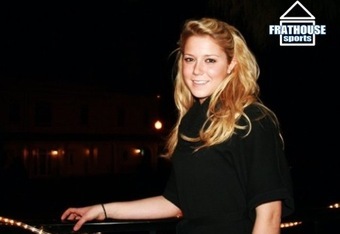 We, of course, have to say there is nothing certain surrounding these two. Even a website dedicated to solving such conundrums of which athletes are dating who is completely flummoxed. 
PlayerWives has this to say in a report dated June 24th. 
Like any true basketball player Austin was dating a few classes up with Brittany, as she was a senior when Austin was a sophmore. Now this is where the story slowly gets confusing. Birttany graduated high school and attend Wallace Community College to stay close to Austin. At Wallace CC she was on the cheerleading squad. Our audience first learned about Brittany when she appeared next to Austin at a Duke basketball game while he was being recruited... and unfortunately, this is where our info drys up. I can't find anything that says the couple is still dating.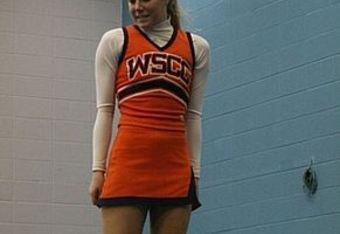 There was apparently a fake Hotard account on Twitter that Rivers asked to be taken down. They could still be a couple, or just a pair of really good friends. 
I like to think two high school sweethearts would be near one another to share in what will be the greatest night in Rivers' life.
Many experts, including ESPN's Chad Ford has Rivers as a lottery pick. That means a whole lot of money and a great deal of exposure. 
We will be keyed in to see if Hotard is close by on the special night. 
Follow me on Twitter for more amazing tales of awesome.