Athletes and WAGs to Get the Playboy Cover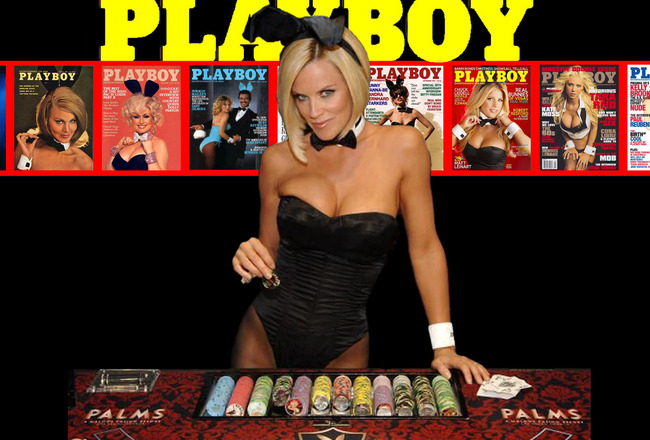 Image via wallandscreen.com

At 39 years young, Jenny McCarthy, Brian Urlacher's new supermodel girlfriend, will grace the cover of Playboy for her sixth time. This time, she decided to go commando with only knee-high stockings. Which, in my expert opinion, is her sexiest cover ever.
In the past 15 years, several athletes and WAGs have become Playboy cover models along with McCarthy. They range from Olympic athletes to Kim Kardashian.
I am still not really sure why Kim Kardashian would want to do anything just for the publicity. That doesn't sound like her.
To keep things simple, I have instituted two rules.
First off, no wrestling. If I included them, this list would be forty-five pages long. And secondly, this list will only go back for the past 15 years. So before you send the hate mail, keep note of these two rules.
That being said, enjoy the 25 Athletes and WAGs to Get the Playboy Cover.
25. Heidi Hamels: August 2003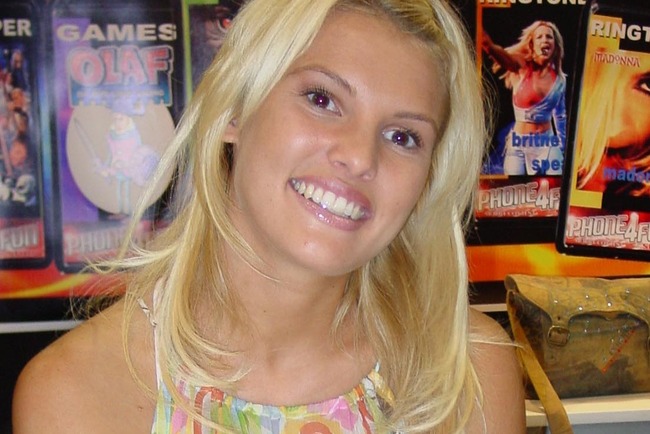 Image via break.com

Heidi Hamels got her big break on Survivor: The Amazon.
Her husband is Philadelphia Phillies pitcher and Bryce Harper's fan club president, Cole Hamels.
24. Gabrielle Reece: January 2001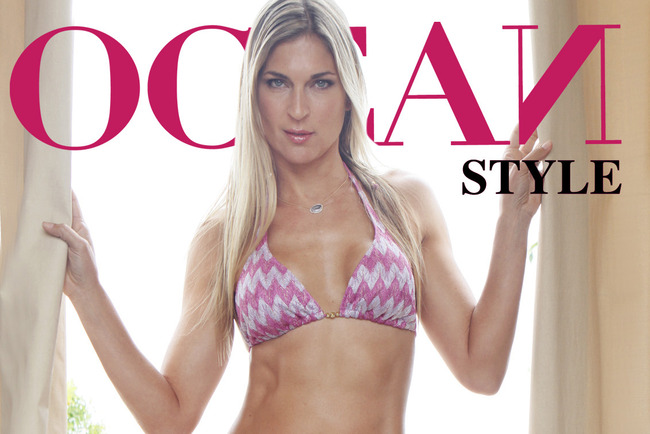 Image via oceanstylemagazine.com

Gabrielle Reece made a living spiking a volleyball into the face's of her opponents.
Did she enjoy it?
I know I would.
23. Gena Lee Nolin: December 2001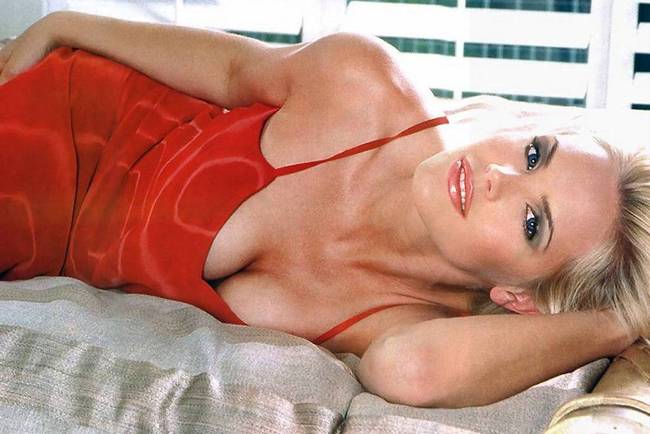 Image via tvtunepc.wordpress.com

Gena Lee Nolin's husband, Cale Hulse, is a retired NHL defender.
You might not know who he is, that is, unless you live in Calgary, where he played for four seasons.
22. Julia Schultz: November 1998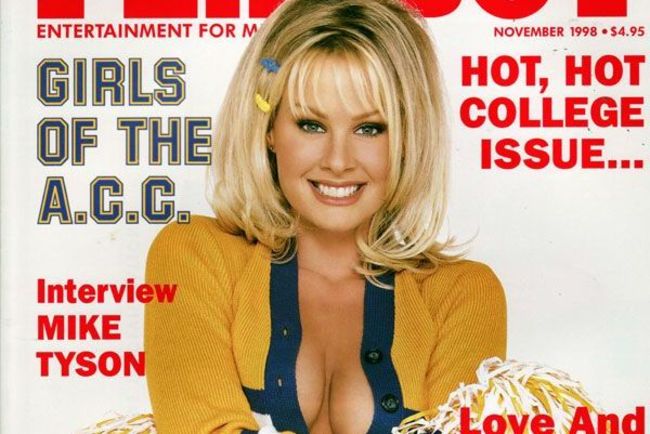 Image via whosdatedwho.com

Brett Tomko has played for 12 MLB teams in his 15 year career. He has been married to Julia Schultz since 2003. At least he stayed consistent where it counts.
21. Lisa Guerrero: January 2006
Image via hollywoodfeet.com

Although you might not realize it, Lisa Guerrero is four years older than her husband Scott Erickson. Some might consider her a cougar, but I just call her hot.
20. Heather Kozar: June1999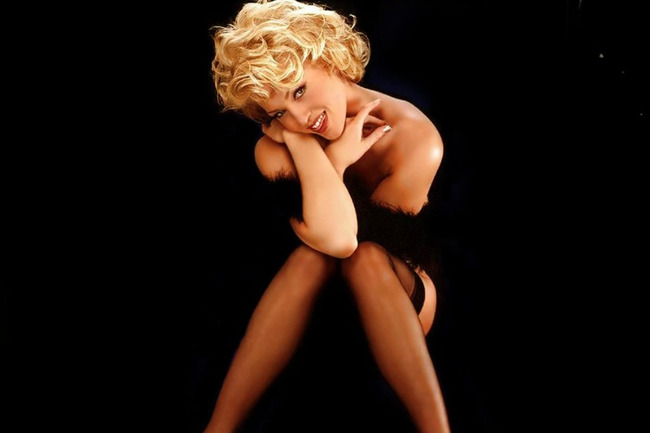 Image via entertainmentwallpaper.com

I was never a fan of Tim Couch. I also had no idea this was his wife.
Not too shabby Tim.
19. Amanda Beard: July 2007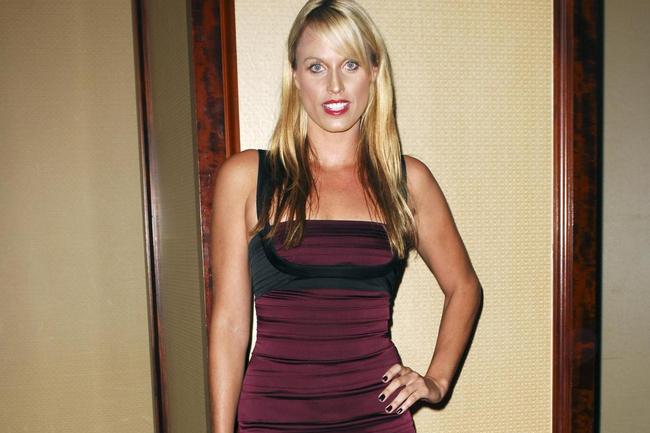 Image via newsgab.com

OK, I will say it. Amanda Beard is hot. If you disagree, feel free to exit the building.
18. Katarina Witt: December 1998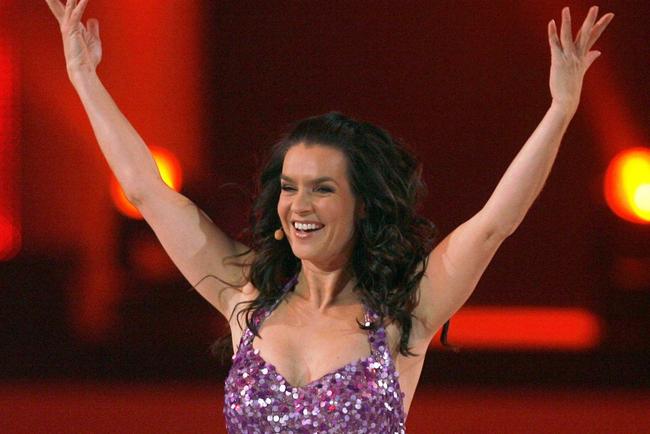 Image via celebs101.com

Marilyn Monroe was on the cover of Playboy's first ever sold-out issue.
The second? Katarina Witt.
17. Ashley Harkleroad: August 2008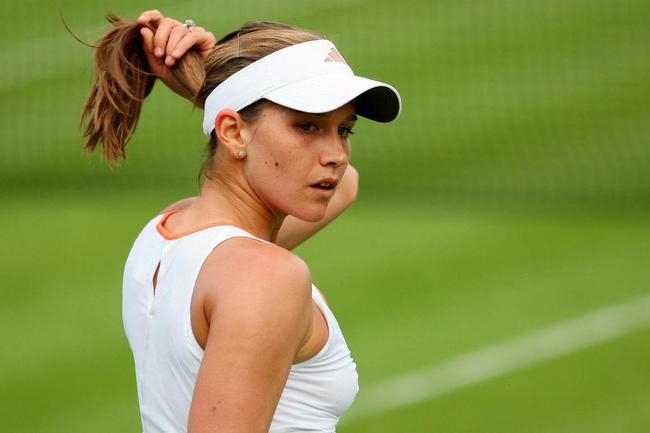 Image via mm.ov3r.net

Ashley Harkleroad's tennis career never truly hit the level she had hoped for.
Instead, her popularity did and she became the first professional female tennis player to earn a spot on the cover of Playboy.
16. Kendra: 2005, 2006, 2008, 2009, 2010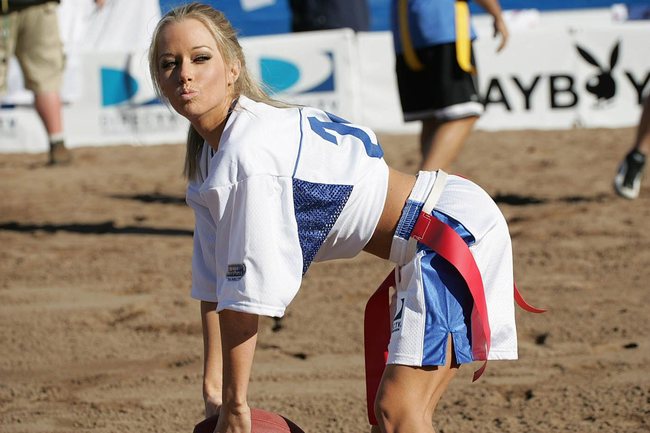 Image via accidentalsexiness.wordpress.com

Kendra is one of the most popular Playboy cover models of all time.
She has been on the cover five times in the past seven years and is married to former NFL player Hank Baskett.
15. Karina Smirnoff: May 2011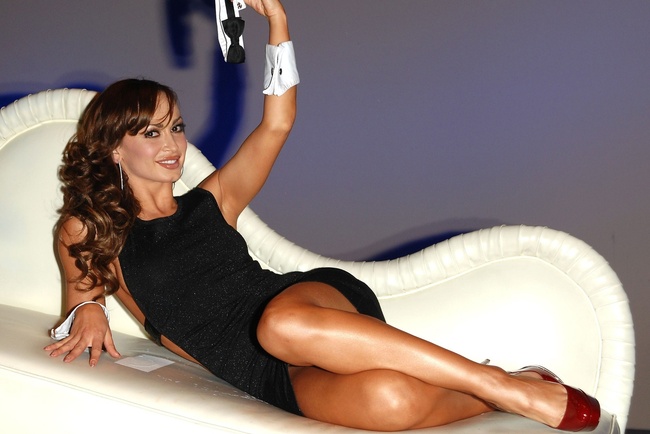 Image via fashionkinews.blogspot.com

If Karina Smirnoff wanted things to work out with Brad Penny, they would have because every man knows that he would never break up with a dime.
14. Jodi Paterson: June 2000
Image via ebay.com

Who? That is what I asked before I found out that Michael Andretti, Formula One driver, is her husband.
Some guys have all the luck.
13. Carmen Electra: 1998, 2000, 2003, 2009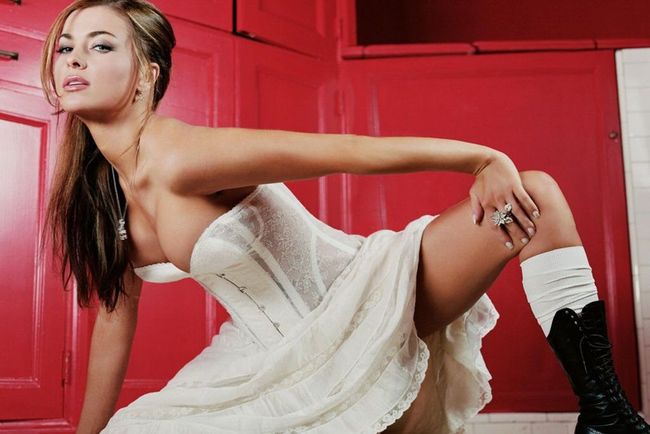 Image via spicywallpapers.net

Yes, Carmen Electra is a WAG.
She was married to former NBA rebounding master Dennis Rodman for six months.
That counts, right?
12. Katie Price (Jordan): September 2002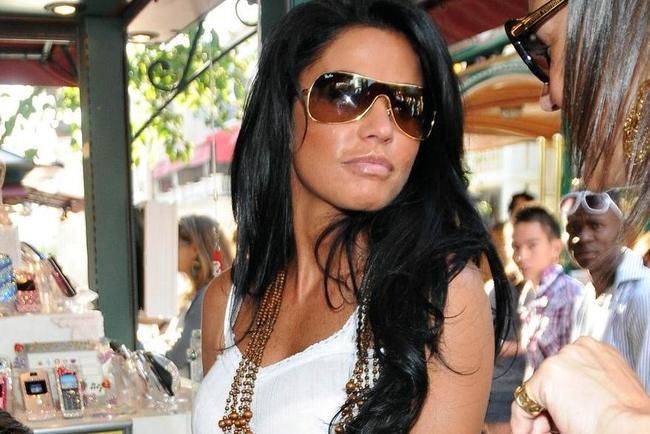 Image via filmudyogse.blogspot.com

In ten years, Jordan has become Katie Price.
Or is it the other way around?
Does anyone know?
11. Angelica Bridges: November 2001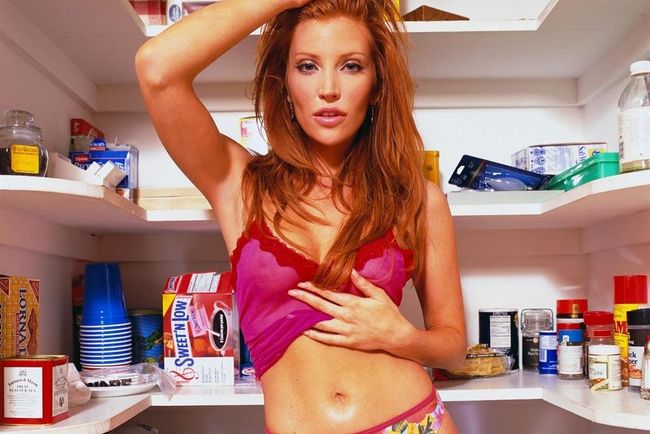 Image via rex-fox.com

First, Sheldon Souray and Angelica Bridges are married, then, divorced and now, dating?
I just can't keep up with these people anymore.
10. Rachel Hunter: April 2004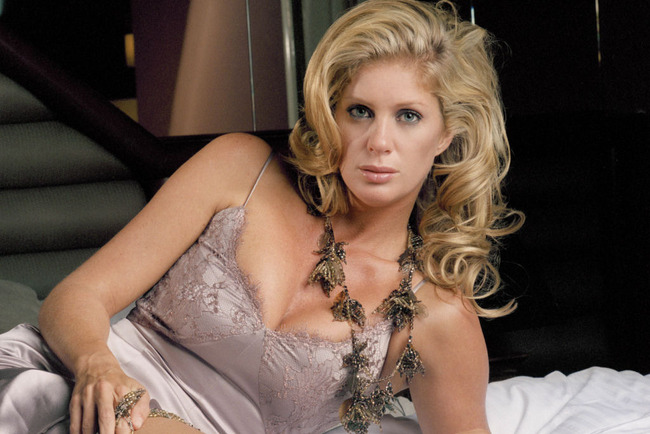 Image via gulum.net

There was a brief moment when NHL player Jarret Stoll was engaged to Rachel Hunter. Then he won a Stanley Cup.
Now he can do anything he wants because he is a champion.
9. Kelly Brook: September 2010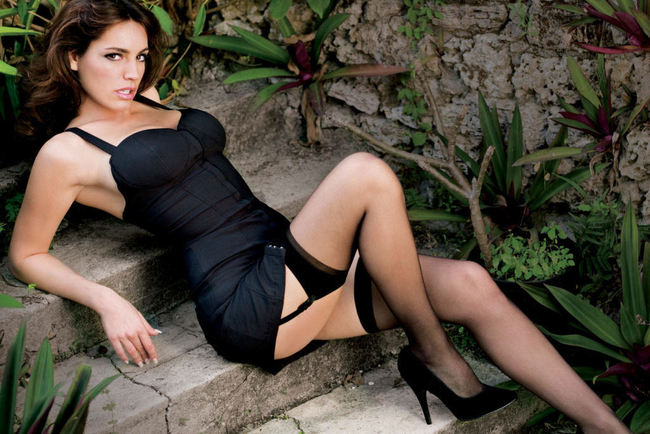 Image via hiddenleaves.wordpress.com

When I see Kelly Brook, my first thought, once I pick up my jaw, is wow.
My second thought is that I wish I was Thom Evans, her boyfriend.
8. Kim Kardashian: December 2007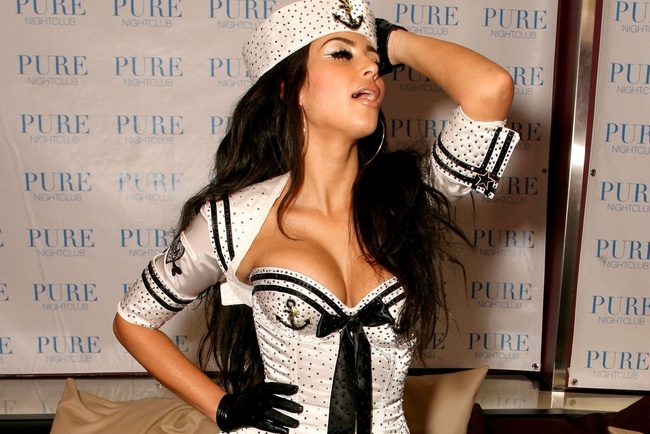 Image via kim-kardashianwallpapers.blogspot.com

I will not deny her beauty because Kim Kardashian is one of the sexiest in the world. I just want to make fun of Kanye West.
7. Pamela Anderson: Too Many Times to Mention
Image via jpegwallpapers.com

In the past 23 years, Pamela Anderson, she dated Kelly Slater, has appeared on the cover of Playboy a record 13 times. Second place is Marilyn Monroe with seven.
6. Brande Roderick: June 2001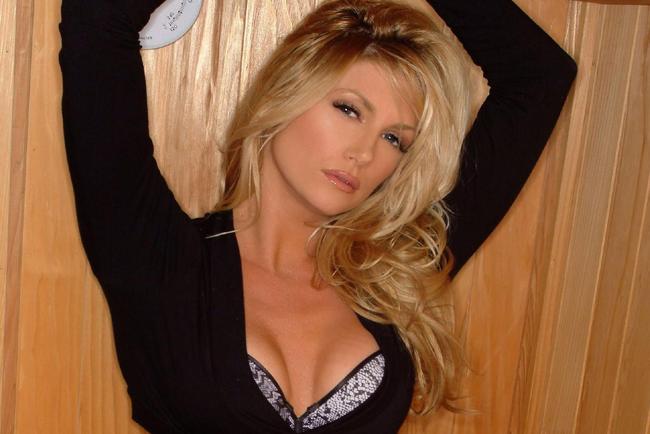 Image via go4celebrity.com

Brande Roderick likes to date the athletes most people outside of Chicago have never heard of.
She dated Cade McNown in 2000 and Glenn Cadrez in 2003.
5. Leeann Tweeden: August 1996, December 2011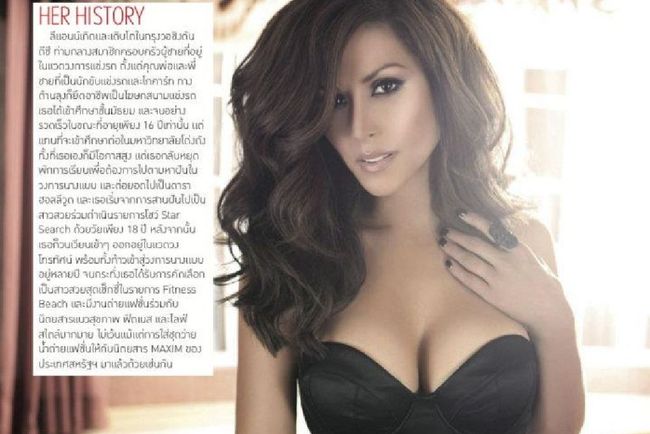 Image via hotgirlsinhollywood.com

Finally! We have a female sports reporter not dating or married to a male athlete to make the list.
4. Jenny McCarthy: 1994, 1996, 1996, 1997, 2005, 2012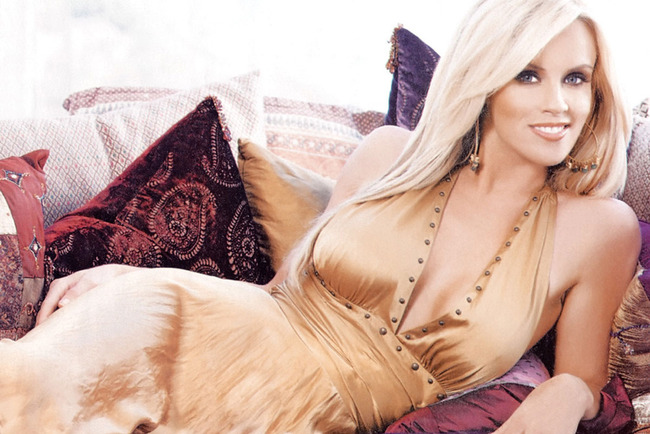 Image via hawtcelebs.com

I will bet that Brian Urlacher's girlfriend, Jenny McCarthy, will be gracing a few more covers before she is retired.
That is a fact.
3. Olivia Munn: July 2009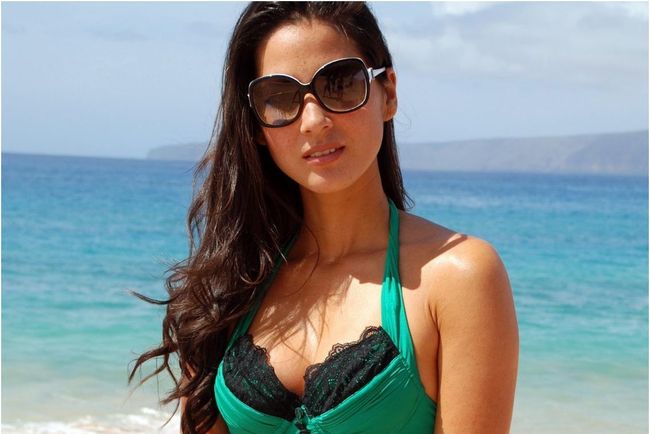 Image via reddogreport.com

Olivia Munn dated Brad Richards for a few months earlier this year. That is all I needed to know to include her on my list.
Thank you Brad.
2. Hope Dworaczyk: April 2009, June 2010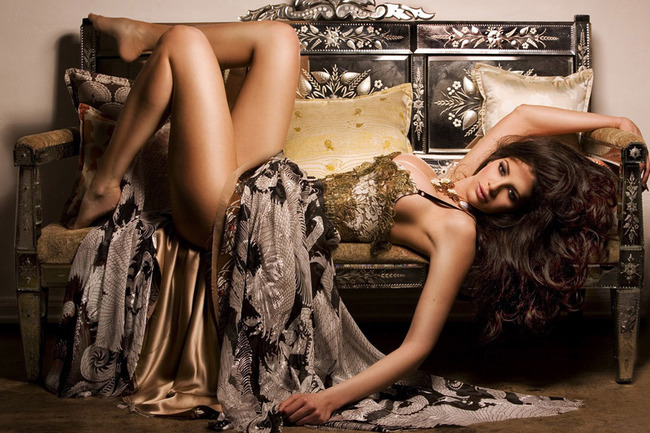 Image via hopedworaczyk.com

Jason Kidd might be a great NBA point guard, if not one of the best ever, but he isn't that intelligent when it comes to dumping women.
What could possibly be wrong with Hope?
1. Marilyn Monroe: 1953, 1955, 1989, 1994, 1997, 1999, 2005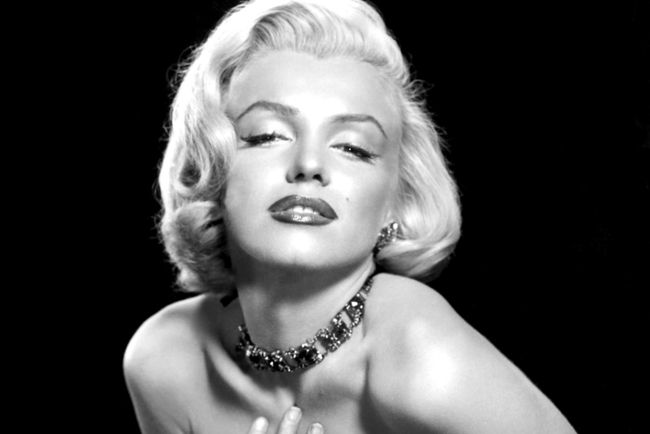 Image via artwallpapers.biz

Marilyn Monroe. She has been gone for 50 years but is still gracing the covers of Playboy.
There will never be another woman like her.
Keep Reading