10 NBA Draft Day Blunders That Changed NBA History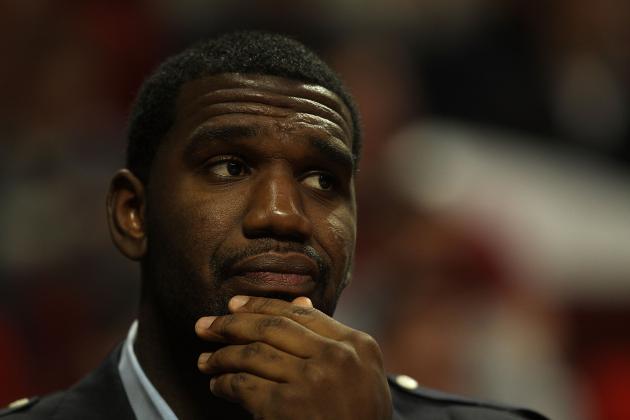 Jonathan Daniel/Getty Images

As the NBA draft streaks towards us like some rebel force towards our Death Star, many questions abound.
Will Anthony Davis become a star?
How about Austin Rivers?
Can John Henson add the necessary bulk to compete?
But the most compelling questions always center around which players will become busts. When a team has a high draft pick, it usually is there because it has an awful team and can not afford to blow it in the draft.
So when those teams roll the dice and bust, they are doubly hit. In fact, some teams need a decade or more to revive their franchise after making a mistake.
Here are 10 blunders that re-shaped NBA history.
Begin Slideshow

»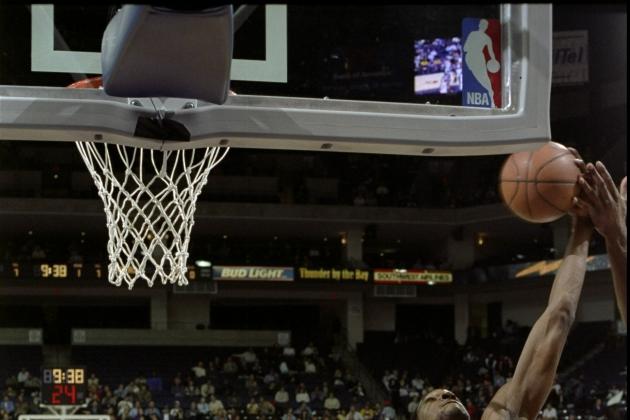 Todd Warshaw/Getty Images

Okay, so most people would agree that Joe Smith turned out to be a solid pro, albeit nothing too special.
But look at some of the guys who were taken after him.
Jerry Stackhouse, Rasheed Wallace, Kevin Garnett and Antonio McDyess.
All of those guys were All-Stars, and in the case of Garnett and Wallace, crucial pieces on NBA champion squads.
Imagine how much different the history of Golden State would have been had the team selected Garnett?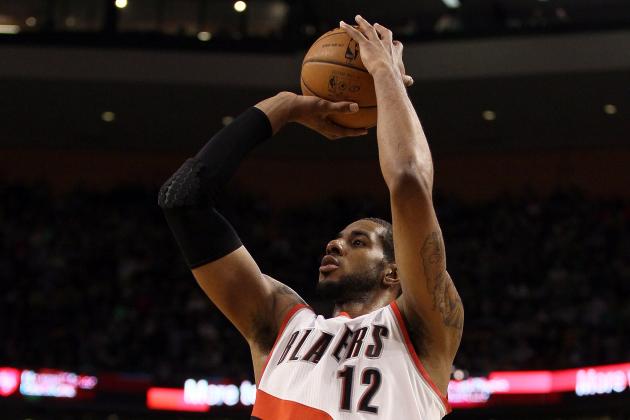 Elsa/Getty Images

When Chicago selected LaMarcus Aldridge with No. 2 overall pick, I thought the Bulls were on to something.
Aldridge looked like the perfect complement to their already young and talented roster, and someone who would help stretch the floor.
Instead, they turned around and dealt him to Portland for Tyrus Thomas. Now, Thomas wasn't a bad player, just not a polished one. He bounced around the league and has yet to realize his potential.
Aldridge, on the other hand, has become one of the best power forwards in the game. He is capable of a double-double every night, and his shot is unblockable in the post and on the perimeter.
Imagine a team right now consisting of Aldridge, Noah and Rose. Now stop drooling.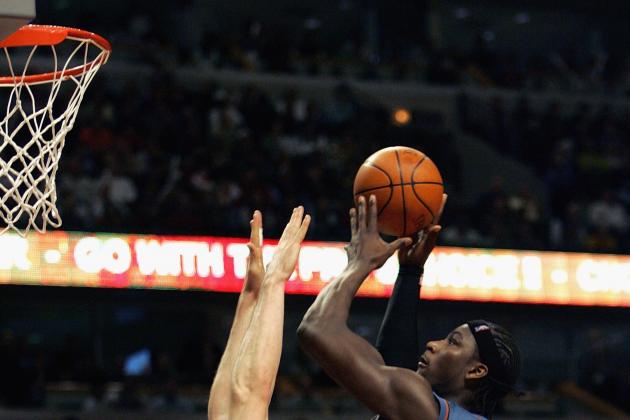 Jonathan Daniel/Getty Images

In 2001, the NBA landscape was much different from the one we see today.
Nearly all straight-from-high-school prospects had panned out, and some of them had become the stars of the league. Kevin Garnett, Kobe Bryant and Tracy McGrady were all setting the NBA world on fire.
And here comes Kwame Brown.
Brown was an athletic marvel that some were comparing to a bigger version of Garnett, and others saw him becoming a more physically imposing version of Alonzo Mourning. Instead, Brown would become a bust that set Washington back nearly a decade.
Had the Washington Wizards instead drafted Pau Gasol, Tyson Chandler or even Jason Richardson, they would have certainly eased their rebuilding process.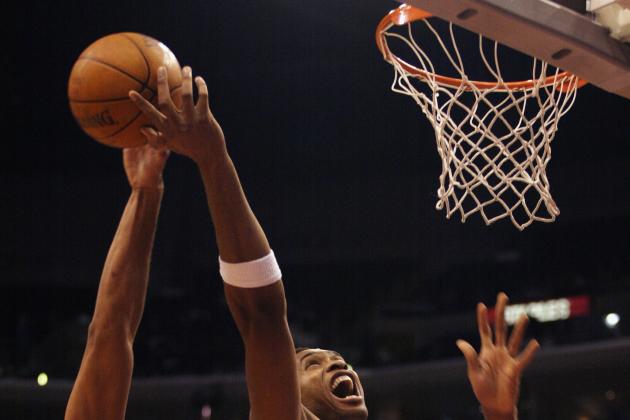 Lisa Blumenfeld/Getty Images

Those poor Clippers. No team summed up ineptitude like the Clippers over the last few decades.
Perhaps their biggest blunder was drafting a little-known big man with no offensive game out of a small college called Pacific.
Sure, Michael Olowokandi was huge, but he really didn't do anything else well.
Notable guys that went behind him include Antawn Jamison, Vince Carter, Dirk Nowitzki and Paul Pierce.
The Clippers continued their decent, while teams like Toronto, Dallas and Boston began their ascent.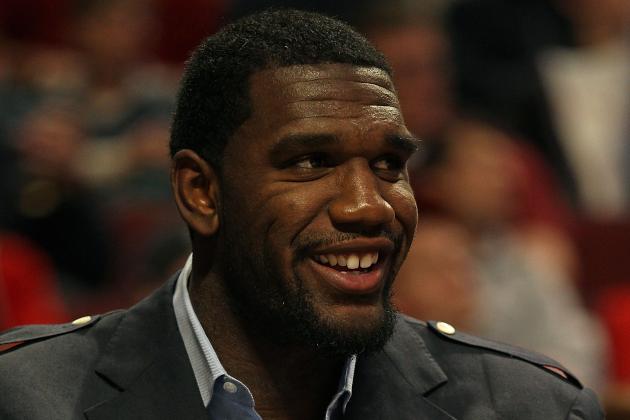 Jonathan Daniel/Getty Images

Admit it. You thought Portland should have taken Oden over Kevin Durant, right?
If you said no, then you were in the minority back in 2007.
Oden was a bona fide big man, destined to become the next in a great line of centers, while Durant was an skinny wing player who couldn't bench press a gallon of milk.
Obviously, Durant would go on to become one of the top three players in the game before the age of 23, and Oden has only played in the equivalent of one NBA season in five years due to injury.
Now Portland is a lottery team again, and Oklahoma City is destined for multiple NBA Finals appearances, the first of which came this year.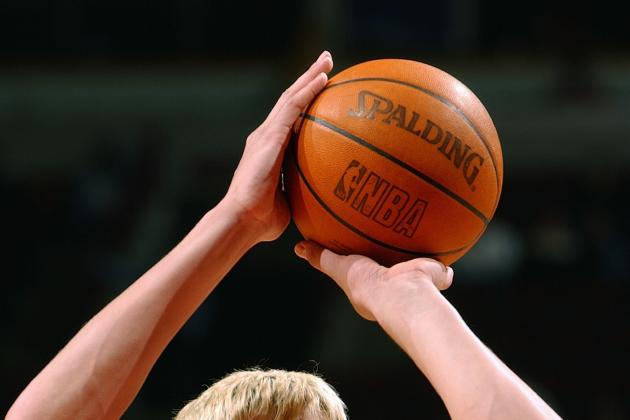 Jonathan Daniel/Getty Images

Okay, so this one really hurts me personally.
In what would turn out to be the best draft of my lifetime, my beloved Pistons were rewarded with the No. 2 overall pick and selected Darko Milicic, a relatively unknown and raw talent from Serbia.
There was a lot to love about Milicic. He had all the tools, size and athleticism to become great.
But there was just one problem—he didn't seem to really like the sport.
In an empty gym, Milicic was amazing. But put him in the game, and it seemed like he just started to play the sport.
Detroit went on to have one of the more successful runs in NBA history, but then fell apart once its stars aged and is now a perennial lottery selector.
Had Detroit drafted Carmelo Anthony, Dwyane Wade or even Chris Bosh, it certainly would still be a contender.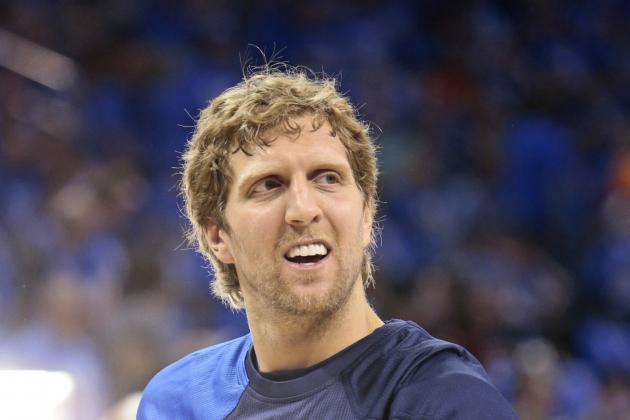 Brett Deering/Getty Images

What a divergent path these two took.
Dirk Nowitzki became one of the best power forwards ever to play the game, anchoring the perennial contending Dallas Mavericks and won a title.
Robert Traylor never so much as became an All-Star and was out of the league before Dirk reached his full potential.
Sadly, Traylor recently died as well.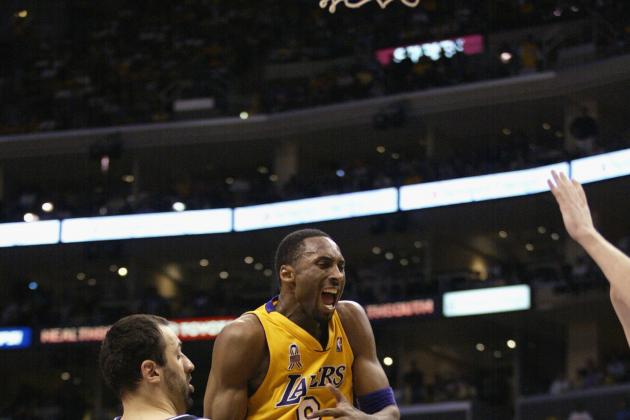 Jed Jacobsohn/Getty Images

In fairness, Vlade Divac, at the time, was one of the league's better centers, and Bryant was one of the first guards to go straight from high school to the NBA.
Additionally, there were questions about Bryant's cockiness, physical maturity and jump shot.
Well, it turns out, the Hornets made quite the blunder here.
Divac eventually bounced around and had a decent run in Sacramento, but he was never elite.
Bryant, meanwhile, has led the Lakers to five titles and is the only player that can be mentioned in the same breath as Michael Jordan without an absolute laugh.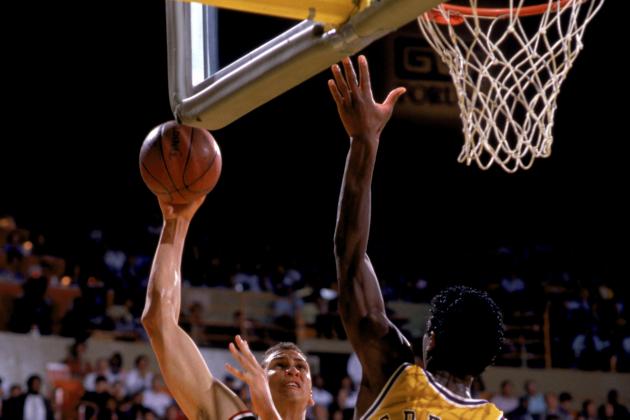 Tim DeFrisco/Getty Images

This goes under the "what were they thinking" column of NBA history.
Sam Bowie, a talented big man from Kentucky, was injury prone. He had missed two full seasons after his sophomore year, and his senior season was a shell of his first two campaigns.
Best case scenario, he would be an average center with injury concerns. Worst case scenario, he was injury prone and would be a bust.
This also goes into the "draft the best player available" column.
The Blazers already had a great shooting guard in Clyde Drexler, so they argued that they didn't need Michael Jeffrey Jordan.
It's safe to say this transformed the NBA forever.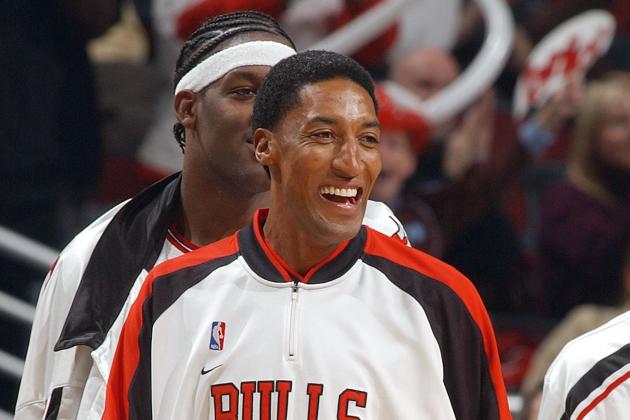 Jonathan Daniel/Getty Images

Olden Polynice turned out to be a solid center who could rebound a little but couldn't score in an empty gym.
Pippen would go on to become the Robin to Michael Jordan's Batman, helping the Bulls rattle off six NBA titles in the 1990s.
Pippen is generally regarded as one of the 30 best players in NBA history and one of the top five small forwards to ever play the game.
Polynice might not be one of the 30 best players taken in that draft.