NBA Draft 2012: Projecting Where Green Room Invitees Will Be Selected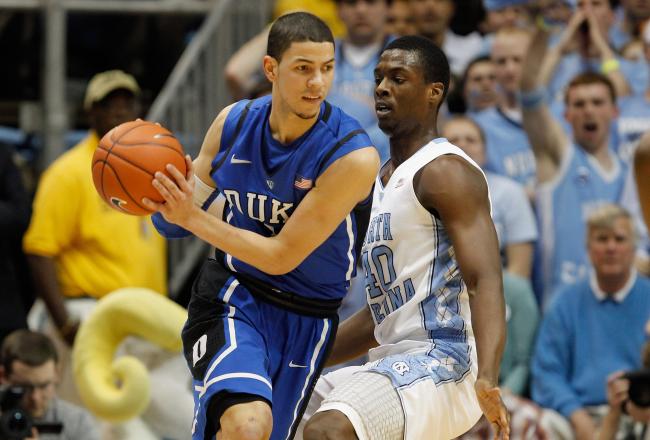 Streeter Lecka/Getty Images
The green room invitees have been named, which gives us a decent idea as to which prospects are almost certain to be drafted early on in the proceedings of Thursday night's 2012 NBA draft.
Perry Jones III and Jared Sullinger are noticeably absent from the invitations, but let's see who DraftExpress' Jonathan Givony reports is included:
Green Room Invites: Davis, Robinson, Beal, Kidd Gilchrist, Barnes, Lillard, Waiters, Lamb, Drummond, Rivers, Henson, Zeller, Leonard.

— Jonathan Givony (@DraftExpress) June 25, 2012
Now, going through in alphabetical order, where will each of the green room invitees be selected in the draft?
Harrison Barnes
With his great jumper and ability to become an offensive player capable of completely carrying an NBA team, Harrison Barnes has been projected to go as high as No. 2 to the Charlotte Bobcats.
There's still an outside shot that he goes in the top five, but landing at No. 7 seems to be more likely. The Golden State Warriors have a massive hole at small forward, and Barnes cold provide a talented offense with yet another scoring punch.
Projection: No. 7 to the Golden State Warriors
Bradley Beal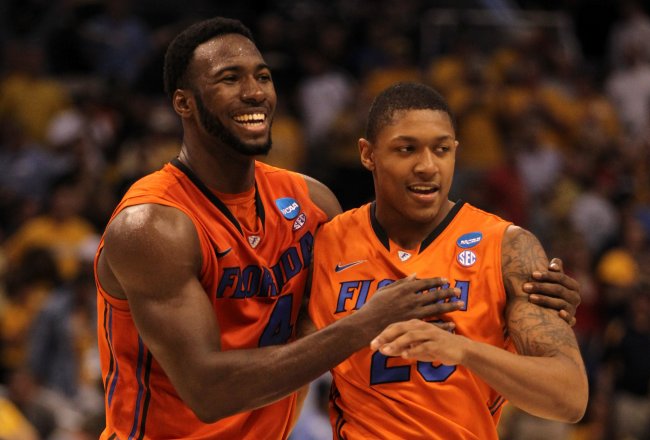 Jamie Squire/Getty Images
The best shooting guard in this class has been compared to both Ray Allen and Eric Gordon. While he doesn't have the same outside shot as the former, his smooth all-around offensive game should remind talent evaluators of the latter.
Beal seems to be the most crucial member of the top five because he would fit in with any of the teams picking in between the New Orleans Hornets at No. 1 and the Sacramento Kings at No. 5.
Projection: No. 3 to the Washington Wizards
Anthony Davis
The only prospect with a unibrow, Anthony Davis is a lock for the first-overall selection of the 2012 NBA draft. Not every year has a player with a 99.999999 percent chance of going in that position, but this one does.
Davis' developing offensive game makes the Rookie of the Year competition, well, a competition. However, his otherworldly shot-blocking and defensive contributions should translate to the next level and allow him to fight for the league lead in rejections.
Projection: No. 1 to the New Orleans Hornets
Andre Drummond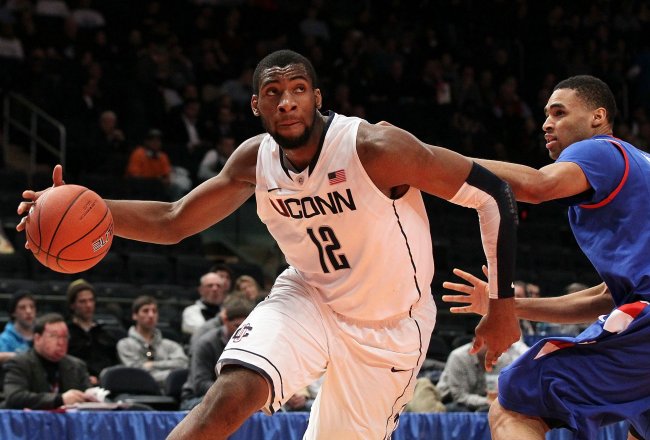 Jim McIsaac/Getty Images
There isn't a bigger boom-or-bust prospect in this class. Andre Drummond could turn out to be the next dominant big man, or he could develop into the next Kwame Brown or Darko Milicic.
Drummond is insanely raw on both ends of the court, although he's shown flashes of great shot-blocking and rebounding potential. Risk and reward is the name of the game here.
Projection: No. 5 to the Sacramento Kings
John Henson
John Henson isn't quite the defender that Anthony Davis is, but he's still going to be able to make a big impact on that less glamorous end of the court.
Henson has the quickness and agility to hang with more versatile bigs out on the perimeter and the length necessary to contest shots on the blocks. He may get pushed around until he adds strength, but his long arms will help him out significantly.
Projection: No. 9 to the Detroit Pistons
Michael Kidd-Gilchrist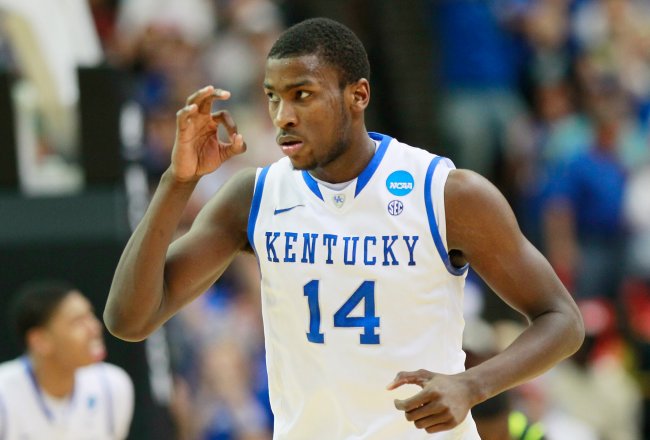 Kevin C. Cox/Getty Images
The second-best player in this draft class, Michael Kidd-Gilchrist is brimming over with physical tools and intangibles.
No one better embodies the concept of a winner than MKG, and he should immediately become a shut-down perimeter defender and threat in transition while he spends hour and hours in the gym working on his lackluster jump-shot.
Projection: No. 4 to the Cleveland Cavaliers
Jeremy Lamb
If Jeremy Lamb can stay motivated, he'll be a steal even if he's selected in the lottery. And for the record, he will be picked in the lottery.
Lamb's too well-versed in all the areas of offense to be too much of a bust in this draft. His pull-up jumper is the best in the class, and he's quite adept both at creating his own shot off the dribble and at playing off the ball and letting the offense come to him.
Projection: No. 8 to the Toronto Raptors
Meyers Leonard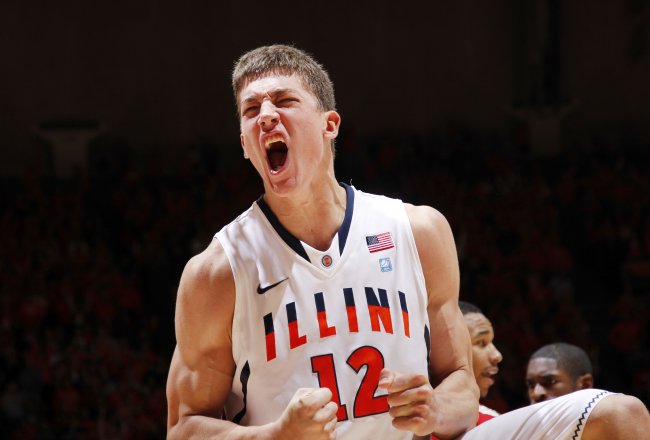 Joe Robbins/Getty Images
The Illinois big man burst onto the draft scene late during this past college basketball season, and he's continued his meteoric rise up the boards, parlaying it into an exclusive green room invite.
Leonard still has work to do on both ends of the court, but he's 7'1" and has the athleticism of a small guard who needs the hops to make it at the professional level.
Projection: No. 12 to the Milwaukee Bucks
Damian Lillard
Easily the best point guard prospect in this class, Damian Lillard is used to running the pick-and-roll, which should help him make an immediate impact in the NBA as he attempts to make the difficult transition from Weber State.
Lillard won't be quite the scorer that he was in college, but he's got a well-rounded game and should be in the discussion for Rookie of the Year at the end of the 2012-2013 season.
Projection: No. 6 to the Portland Trail Blazers
Thomas Robinson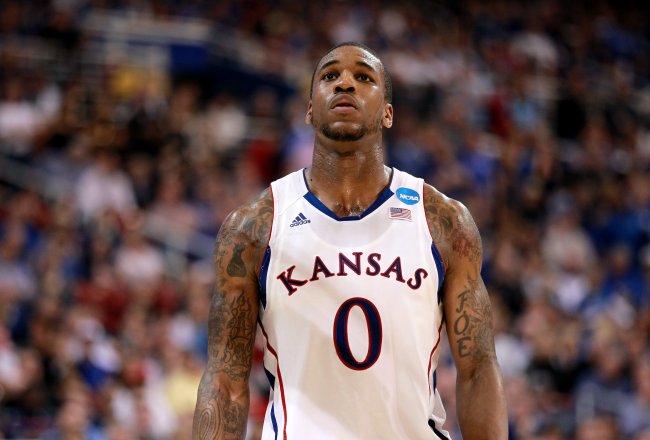 Andy Lyons/Getty Images
If you were building a perfect physical specimen to line up at power forward in the NBA, Thomas Robinson wouldn't look too different.
The former Kansas Jayhawk has bushels of energy, athleticism, quickness, agility, speed, leaping ability and any other physical tool you can possibly name.
Projection: No. 2 to the Charlotte Bobcats
Austin Rivers
The son of Boston Celtics head coach Doc Rivers, Austin Rivers is still attempting to dispel the notion that he's too selfish and too poor at making decisions to succeed in the NBA.
Speaking of making decisions, the C's are no longer going to have to worry about drafting Austin or not. Although they once seemed likely to have to think about that, he'll be off the board long before they have a chance to snatch him up.
Projection: No. 13 to the Phoenix Suns
Dion Waiters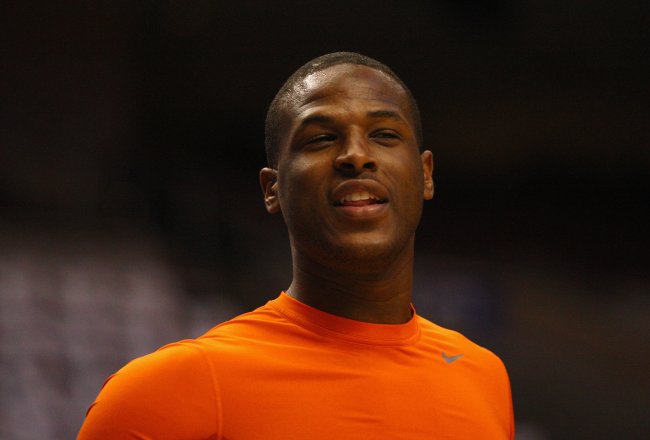 Chris Chambers/Getty Images
Dion Waiters is another player who has quickly risen up the boards and may now go as early as No. 6 in the festivities of Thursday night's draft. He reportedly has a promise from the Phoenix Suns at No. 13, but he'll be off the board before then.
A combo guard who excels in transition and needs some work in the halfcourt sets, I don't see Waiters becoming a superstar even if he seems to be a nice bet to become an above-average starter.
Projection: No. 11 to the Portland Trail Blazers
Tyler Zeller
The least glamorous invite to the green room, Tyler Zeller doesn't have the same ceiling as any of the other players he'll be sitting with. That said, he's a much safer pick than the vast majority of them.
Zeller doesn't stand out in one area, for better or for worse. He's a solid rebounder, a solid defender and possesses a decent number of post moves along with his average mid-range shot. A true seven-footer, Zeller will make an impact even if it's not a ridiculously large one.
Projection: No. 10 to the New Orleans Hornets
This article is
What is the duplicate article?
Why is this article offensive?
Where is this article plagiarized from?
Why is this article poorly edited?