Chelsea FC: 6 of the Biggest Moments in Chelsea's History
Mike Hewitt/Getty Images
On May 19th 2012, Chelsea Football Club enjoyed one of the greatest moments in their 107-year history.
They conquered Europe, after many failed attempts.
Countless legendary players have put on the famous blue jersey of Chelsea over the years and the club has enjoyed many high points and gained many honours.
But what are the greatest achievements in the club's history? What will go down in the memory of all Chelsea fans as unforgettable moments?
Founding 1905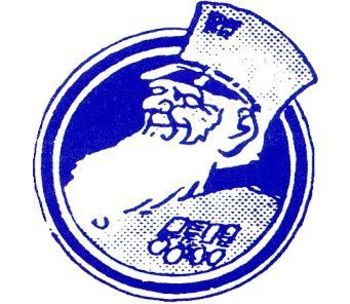 In the year 1905, a club was founded that played in blue. Their name was Chelsea Football Club.
Soon after they began they started signing big players and managed to pull in huge crowds for such a new club.
The club remained in the top division for the majority of its early years, but mostly just floating about the mid-table area.
It would be a long while before the club won any major trophies, but Chelsea were in for a long illustrious existence that spans for over 100 years
First Divison Title Victory 1955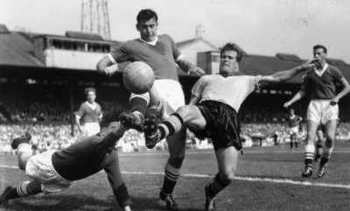 On the 50th anniversary of the club's conception, Chelsea managed to take home the First Division league title.
It was a feat not yet realised by the Blues and for Chelsea fans around at that time it was a moment they will never forget.
Chelsea were led from the front by the prolific Roy Bentley. His 21 goals fired Chelsea to league glory.
As many fans know, it will be a while until their next league title, but for all those who say Chelsea have no history, the 1955 squad begs to differ.
Promotion to First Division 1984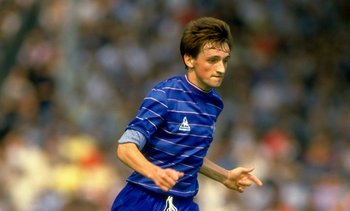 David Cannon/Getty Images
For those people who have only followed Chelsea since 2003, there was a time when the Blues weren't the high-flyers they are today.
During the 1970s and 1980s they went through several promotions and relegations moving up and down the three divisions.
The most important of these in the club's history was the promotion they won to the top tier of English football in 1984.
Earlier in the 1983-84 season, Chelsea were in the middle of a financial crisis until Ken Bates rescued them in the famous "£1" deal.
And he was glad he did, as Chelsea made their way back to the first division and have remained there ever since.
Roman Abramovich Takeover 2003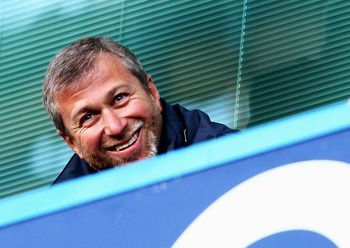 Clive Mason/Getty Images
The story goes that before buying Chelsea, Roman Abramovich had looked seriously in to purchasing Tottenham.
The Spurs hierarchy then stopped returning his calls and he opted for Chelsea, a decision all Blues fans are very thankful for.
Since Abramovich's takeover Chelsea have gone from strength to strength and are now considered a top force in European football.
Chelsea weren't exactly flushed with cash when Ken Bates was in charge, but Roman has injected millions in to the club during his time at Stamford Bridge.
He has turned the club into a global brand and without his investment who knows where Chelsea would be right now?
Premier League Title 2005
Michael Steele/Getty Images
Shortly after Roman Abramovich took over the club, he appointed former Porto manager Jose Mourinho as the manager to take his Chelsea empire to the next level.
He made a very good start by winning the Premier League title in 2005—they wouldn't have to wait another fifty years for their third league title.
Mourinho then won his second league title on the bounce with Chelsea and started the club's most successful period in its history by winning five major trophies in the "Special One's" time at Stamford Bridge.
Champions League Victory 2012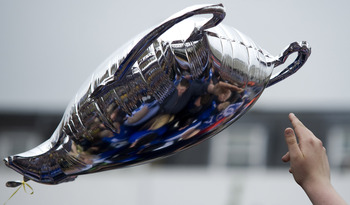 Alan Crowhurst/Getty Images
Since Roman Abramovich took control of the club, it is has been made quite clear what prize he had his heart set on.
He wanted the Champions League trophy in the Stamford Bridge honours cabinet.
After failed semifinal and final attempts, they finally got their hands on Europe's top prize when they beat Bayern Munich at their home ground in May 2012.
Many Chelsea fans (including me) are yet to come to terms with what their club have achieved.
It will go down as one of the greatest moments in the club's history, due in no small part to the way the managed to win the trophy.
After dramatic games and narrow escapes against both Napoli and Barcelona, they finally completed their goal after a dramatic penalty shoot-out against Bayern Munich to send all Chelsea fans into euphoria.
Keep Reading

Chelsea: Like this team?