NBA Free Agency 2012: Best Affordable Additions Who Will Help Spurs Contend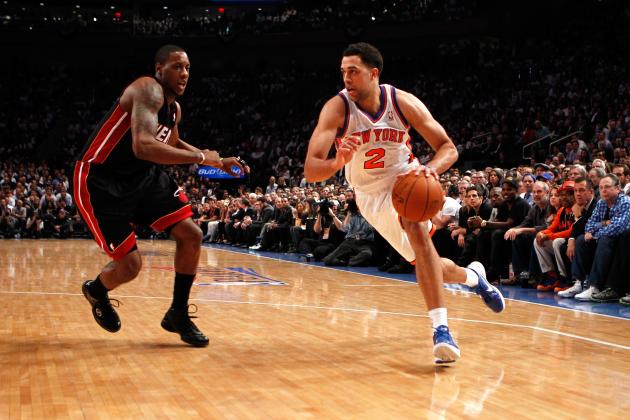 Jeff Zelevansky/Getty Images

For the second consecutive season, the San Antonio Spurs have finished the year atop the Western Conference. Unfortunately, they've also had the same postseason result two years running: an inability to win the NBA championship.
As the offseason rolls around, the Spurs must look to be active. Their current core is good enough to win games and go deep into the playoffs, but they're clearly missing the one thing that will put them over the edge. The question is, what is it?
If they discover such a thing, is it affordable? Here's the answer in an affordable form.
Begin Slideshow

»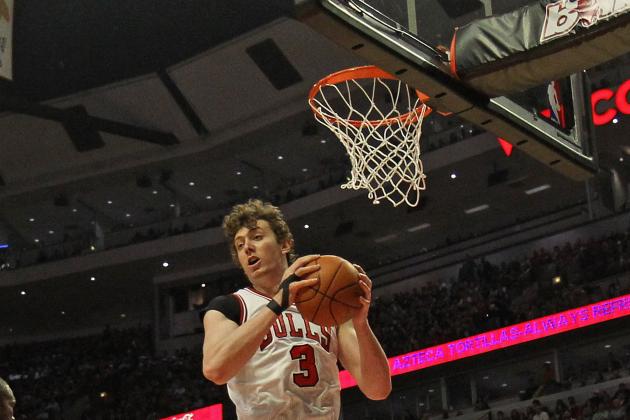 Jonathan Daniel/Getty Images

Position: Center
Age: 25
Experience: Two Years
Strong Points: Effort. Energy. Rebounding. Shot blocking.
Why It Works:
Omer Asik is a player who will positively influence any team he goes to. His effort is infectious, rebounding skills elite and shot blocking skills on par with the best young players in the league. If nothing else, his presence on the interior offers a reason for opponents to second guess their slash and drive tendencies.
With the San Antonio Spurs, Asik's presence would be more than welcomed. Tiago Splitter is an excellent prospect, while DeJuan Blair always seems to produce when on the court. Neither offer the high-energy play that Asik brings to the court.
For the skeptics, don't forget whose system Asik played in over the past two seasons.
Season Averages:
66 GP, 14.7 MPG, 13.44 PER, 3.1 PPG, 5.3 RPG, 1.0 BPG, 50.6 FG%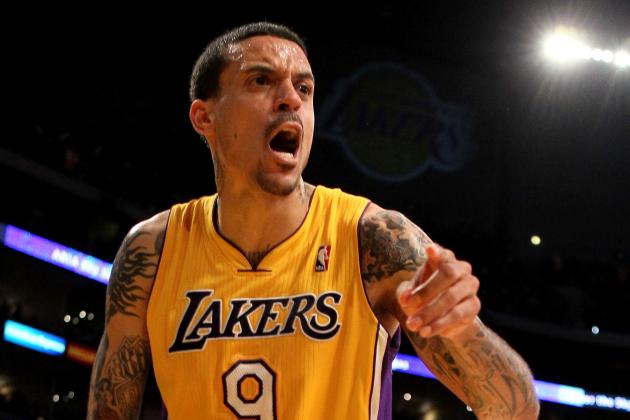 Stephen Dunn/Getty Images

Position: Small Forward
Age: 32
Experience: Nine Seasons
Strong Points: Perimeter defense. Rebounding. Toughness.
Why It Works:
Matt Barnes may not offer the Spurs any infusion of youth, but he would offer them an excellent rebounder whose defensive effort is never questioned. What's most beneficial of all is the fact that his effort is matched by his ability, as Barnes' footwork, length and focus leads to a containment of any opponent who comes his way.
Consider Barnes' role with the Spurs similar to that of DeShawn Stevenson's with the 2011 Dallas Mavericks. He's just an average shooter, but possesses the defensive versatility to spend time on anyone from the 2 to 4.
Season Averages:
63 GP, 22.9 MPG, 15.55 PER, 7.8 PPG, 5.5 RPG, 2.0 APG, 0.8 BPG
Chris Graythen/Getty Images

Position: Shooting Guard
Age: 26
Experience: Five Seasons
Strong Points: Ball handling. Jump shooting. Three-point range.
Why It Works:
Marco Belinelli is one of the best pure shooters in the NBA, displaying a capability to knock down jumpers from anywhere on the floor. His true shooting percentage has been well above 50 percent in each of the past four seasons, while his career three-point shooting percentage sits at 39.3 percent.
In coming to San Antonio, Belinelli would stretch the floor in a consistent way in which no Spur currently does. He's a threat from the perimeter who can never be given space, offering the Spurs' big men time to work in the post.
Season Averages:
66 GP, 29.8 MPG, 12.00 PER, 11.8 PPG, 2.6 RPG, 1.5 APG, 37.7 3PT%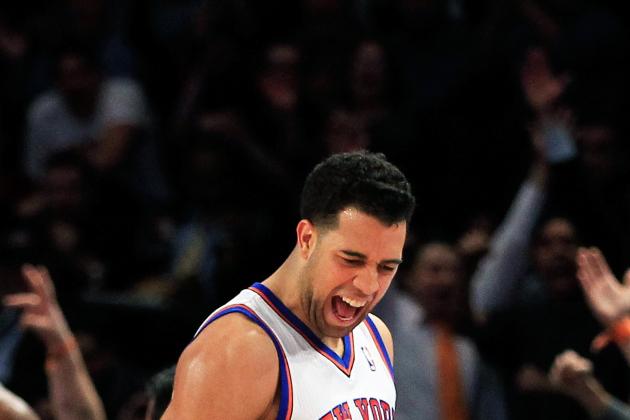 Chris Trotman/Getty Images

Position: Shooting Guard
Age: 23
Experience: Two Seasons
Strong Points: Athleticism. Intelligent player. Perimeter defense. Solid in transition.
Why It Works:
The San Antonio Spurs are a team in need of athletic defenders and transition scorers. Fortunately for the Spurs' brass, Landry Fields fits the bill and is available for a reasonable price.
Fields is an intelligent player who rarely jumps the passing lanes and always remains in front of his man. He's also very responsible against driving opponents, rarely committing and always making a solid play on the ball.
Paired with his ability to finish in transition and his explosive leap, Fields becomes a dream signing at any price.
Season Averages:
66 GP, 28.7 MPG, 12.07 PER, 8.8 PPG, 4.2 RPG, 2.6 APG, 1.2 SPG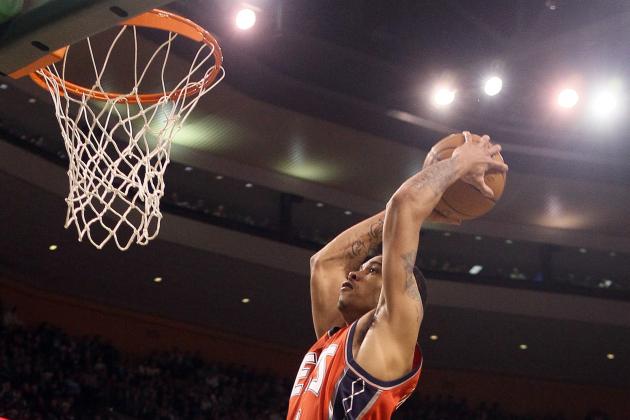 Elsa/Getty Images

Position: Small Forward
Age: 26
Experience: Five Seasons
Strong Points: Athleticism. Defense. Dunking. Shooting. Star potential.
Why It Works:
Gerald Green is one of the most well-rounded players in the NBA. He's an excellent jump shooter with deep three-point range, a phenomenal athlete and more than capable of being a lock-down perimeter defender.
He also happens to be a human highlight reel.
In San Antonio, Green would make for an elite perimeter pairing alongside Kawhi Leonard. He's more than capable of playing both the 2 and 3, making him an instant Sixth Man of the Year contender behind Leonard or Most Improved Player of the Year contender as a starter.
Place Green at any position you'd like. He'll thrive and, by the end of the 2013 season, be a household name.
Season Averages:
31 GP, 25.2 MPG, 15.88 PER, 12.9 PPG, 3.5 RPG, 0.9 SPG, 48.1 FG%, 39.1 3PT%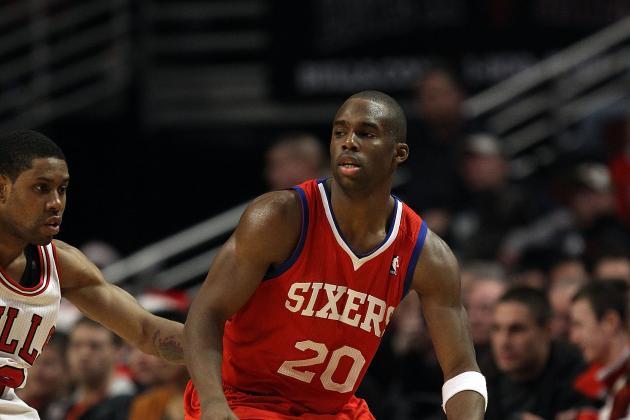 Jonathan Daniel/Getty Images

Position: Shooting Guard
Age: 24
Experience: Three Seasons
Strong Points: Draws fouls. Elite shooter.
Why It Works:
In 2011, Jodie Meeks finished the season with a true shooting percentage of 60.0 percent. In 2012, that number went down but remained at an elite 55.1 percent.
If you don't understand what I'm saying, Jodie Meeks is one of the best pure shooters in the NBA. Any team would benefit from his presence.
For the San Antonio Spurs, the benefit is identical to that of Belinelli. Meeks would spread the floor and offer the Spurs an offensive player who their opponents simply couldn't allow to run loose.
Season Averages:
66 GP, 24.9 MPG, 11.50 PER, 8.4 PPG, 2.4 RPG, 36.5 3PT%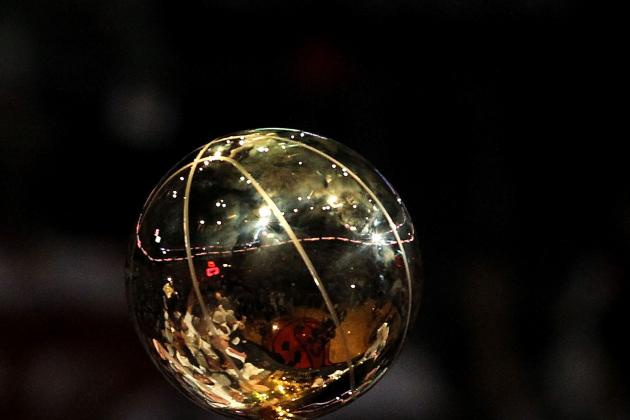 Ronald Martinez/Getty Images
An in-state rival has a formula worth following for the San Antonio Spurs.
If the San Antonio Spurs want to make a run towards the title with their current group, there is a formula that they must follow. They must add sharpshooters, they must improve their perimeter defense and they must have an energy guy in the middle who will put his body on the line to get the stop.
They must do what the Dallas Mavericks did in 2011.
Manu Ginobili will continue to produce and, ideally, Daniel Green will return to continue to step into the role of the Spurs' 2 of the future. Regardless of those facts, signing a player such as Marco Belinelli or Jodie Meeks could put them over the top with a true sharpshooter on the perimeter.
Landry Fields, meanwhile, adds an athletic defender on the perimeter who can get out in transition. Matt Barnes lacks the athleticism and transition scoring ability that Fields possesses, but his length and playoff history is valuable.
Omer Asik and Gerald Green, meanwhile, are the key components. Both are high-energy players who offer everything they have on a nightly basis.
Green just so happens to possess star potential.