Bradley Beal Girlfriend: Pics of Kytra Hunter
June 25, 2012

Bradley Beal should be safe in his assumption of being an NBA Lottery pick. With that being the case, it's high time we were acquainted with a future NBA WAG in Kytra Hunter. 
The NBA Draft kicks off on Thursday, and pretty much every expert has Florida standout Bradley Beal as the perfect candidate to be selected early. 
He may just have a beautiful young lady in his corner. 
There isn't much written on Beal and his alleged girlfriend, Florida Gators gymnast Kytra Hunter. However, back in April, Scott Hunter of Gator Zone reported on Beal taking in his boo at her NCAA Gymnastics final.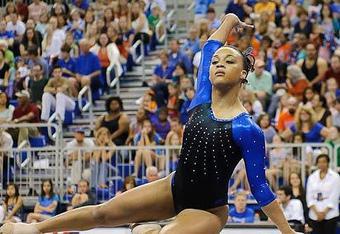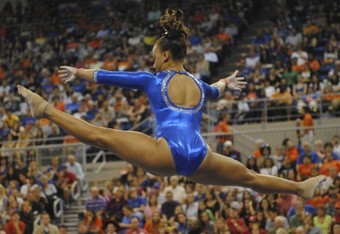 Hunter was pleasantly surprised that Beal made it to the event, and the future NBA player was in turn willing to tell us what makes these gymnasts so dynamic as athletes, via Gator Zone. 
I've been telling her all the way to this point that I wasn't going to make it. It's great to come out and watch these meets and see Kytra.

It's pretty incredible all the things they are capable of doing. They are very talented. They do some incredible flips, their agility, how they can jump so high, the way they land.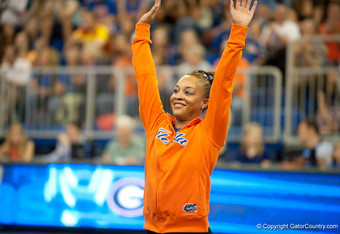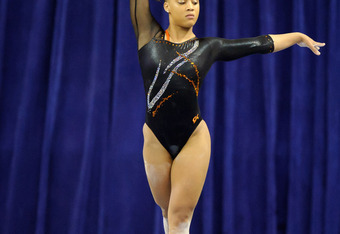 I will second everything Beal had to sell us on gymnasts, because they are some of the best athletes in the world. 
As for Hunter, she is talented, motivated and lethal to the competition.  
She won the NCAA All-Around in April, the first Florida Gator to take those honors. As a Freshman, her all-around and vault allowed her to find a spot on the All-SEC first team, and was selected as the SEC Freshman of the Year. 
Beal may be headed to a top-5 finish in the NBA Draft, but it seems his better half is just as successful in her endeavors. 
Say hello to sports' newest dynamic duo. 
Follow me on Twitter for more sexy updates.