2012 NBA Mock Draft: Complete Projections for 1st & 2nd Rounds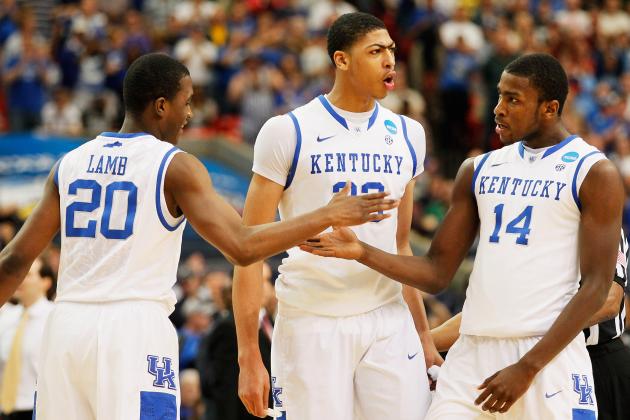 Kevin C. Cox/Getty Images

In every team's never-ending quest to bolster its roster, the NBA draft is one of the most important stops of all.
Whether it's a contending team in need of polishing off its docket or a perennial lottery team in search of a franchise pillar, every organization looks to the draft to fulfill some sense of purpose.
And while the New Orleans Hornets already know where to turn, the intentions of the rest of the league's teams remain a mystery.
In a draft where an exceptionally deep pool of talent has bred chaotic masses of uncertainty, let's take a stab at how the night will ultimately shake out.
Begin Slideshow

»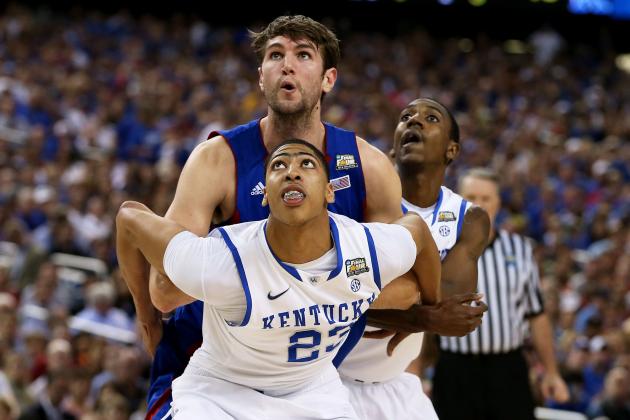 Jeff Gross/Getty Images

If it wasn't for Anthony Davis, there wouldn't be a sure-fire pick within this draft.
The one-eyebrowed big man is incredibly athletic and developed into a shot-blocking machine in his only year at Kentucky. His stamina is off the charts and he has great ball-handling skills for someone his size, courtesy of running the point in high school before his growth spurt.
Though Davis still has a ways to go on the offensive end, he has the tools to become an offensive powerhouse. He can score facing up and with his back to the basket, and he doesn't shy away from mid-range jumpers.
The Hornets need a source of hope and appeal, and Davis provides both.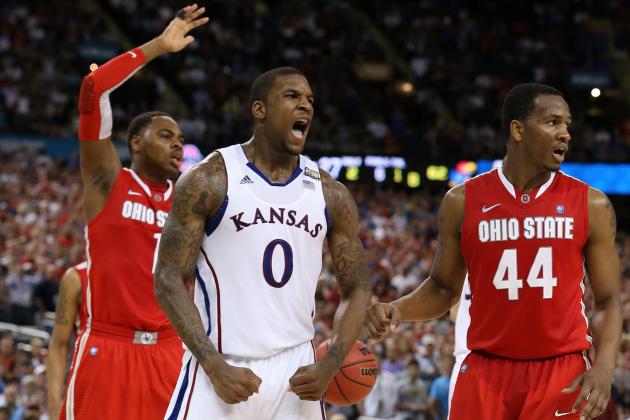 Jeff Gross/Getty Images

What does a team that was supposed to end up with Anthony Davis do when its on the clock?
Draft the most athletically gifted talent available.
Much like Anthony Davis, Robinson is an athletic freak, though he is noticeably stronger. He is quick on his feet, aggressive on the boards and a never-ending source of energy on both ends of the floor.
The Bobcats hardly have a nightly double-double threat currently on their roster. The chance to pair one with Bismack Biyombo will be as good as it gets for Charlotte here.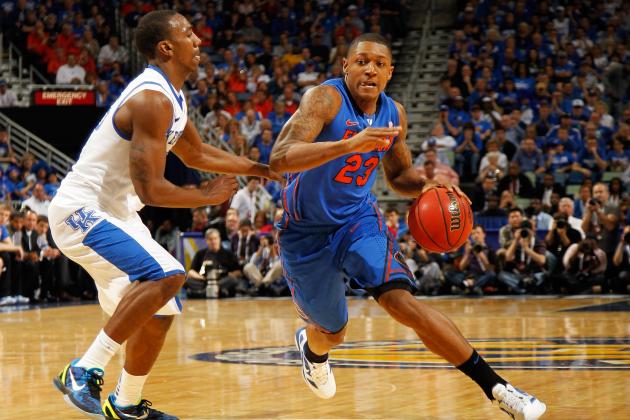 Chris Graythen/Getty Images

Bradley Beal may not be blessed with the level of athleticism that makes a team swoon, but he is one of the most versatile scorers in the entire draft.
Best of all, Beal is incredibly adaptive. It doesn't matter if a team runs a half-court offense or constantly pushes the ball in transition; he will master the flow of any scheme.
That bodes well not only for John Wall, but for the rest of the Wizards and their fans as well.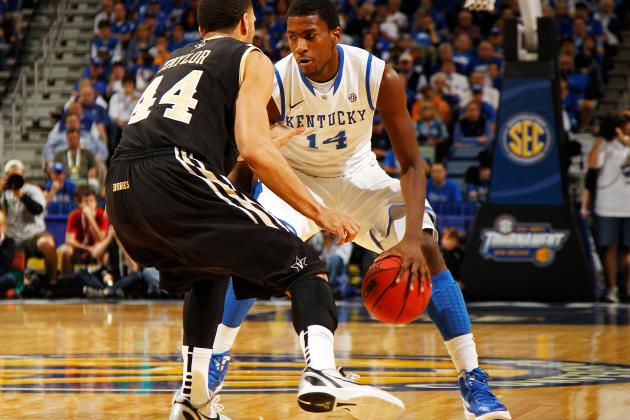 Chris Graythen/Getty Images

The Cavaliers need a running mate on the perimeter for Kyrie Irving, and Michael Kidd-Gilchrist is one of two men for the job.
Though Kidd-Gilchrist's jumper leaves much to be desired, he excels in transition and is likely to be one the league's premier perimeter defenders right out of the gate.
Kidd-Gilchrist's endless string of energy also bodes well for a Cleveland team in need of players who can finish the game just as strong as they started it.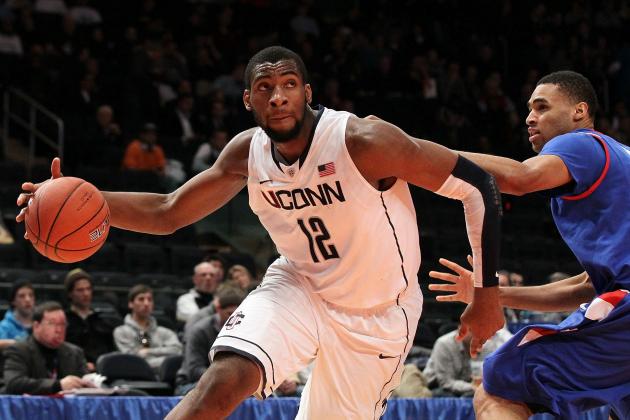 Jim McIsaac/Getty Images

It's all about intrigue with Andre Drummond.
While the center is widely considered one of the biggest risks of the draft, his upside is too enticing for a Kings team in need of another star-caliber big man to slot alongside DeMarcus Cousins.
Tantalizing defense, coupled with strong finishes at the rim will save Drummond from a draft day free-fall.
But if he wishes to solidify himself as one of the NBA's premier big men, he will have to develop a penchant for consistency while learning how to turn his potential into production.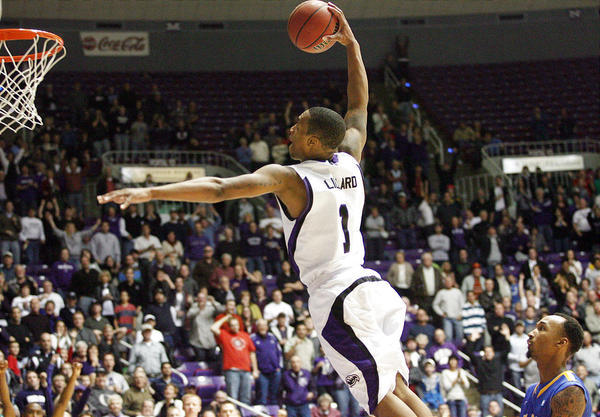 Photo courtesy of DeseretNews.com
Damian Lillard has been underestimated for far too long.
While many will clamor for the Blazers to add some more size here, Lillard is the best all-around point guard in the draft.
For a Portland team that crashed and burned in the backcourt last year, foregoing the opportunity to add a volume scorer and capable floor general like Lillard would be a huge mistake.
Lillard is not without flaws—his tendency to become too self-involved on the basketball court must be addressed—but his upside presents the Blazers with an All-Star-caliber talent without much risked involved.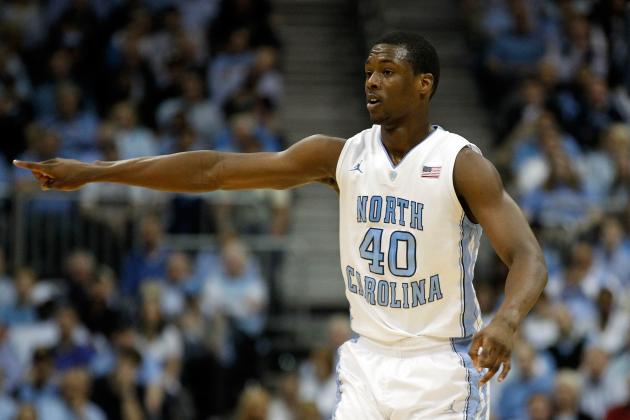 Streeter Lecka/Getty Images

Remember when Dorell Wright was considered a cornerstone for Golden State's future?
Neither do the Warriors.
With two less than ideal wings in Wright and Richard Jefferson on the roster, the Warriors need someone who can move without the ball and create his own shot on offense.
That man is Harrison Barnes.
On a team where uncertainty reigns supreme, the Warriors will know what to expect from Barnes, and embrace it.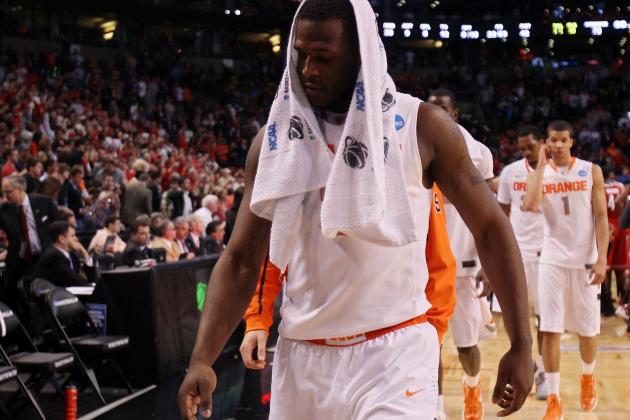 Elsa/Getty Images

Dion Waiters is a terrific scorer who can spend time at either guard position.
While Toronto has the solid duo of Jerryd Bayless and Jose Calderon at point guard, Waiters provides insurance should Bayless—a restricted free agent—sign elsewhere or if the Raptors opt to move Calderon's contract.
Though Waiters is great at attacking and finishing at the rim, he needs to improve his jump shot, not unlike how Michael Kidd-Gilchrist must improve his. The mechanics are there, but rushing his attempts remains an issue.
Regardless of where he settles in, Waiters will inject some much needed versatility into Toronto's offense.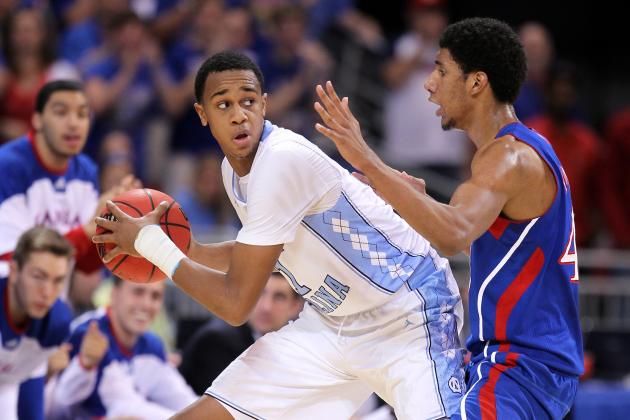 Andy Lyons/Getty Images

While there are other big men considered to be more NBA-ready than John Henson, finding a power forward to pair with Greg Monroe is not a decision to be taken lightly.
To maximize the potential of their frontcourt, Detroit needs to add athleticism to its first unit. Monroe is a powerhouse, but he is no high flyer or low-post stopper.
Henson, however, is. The UNC product offers above-the-rim offense and unshakable defense rolled into one, which will make the Pistons an interesting team to follow next season.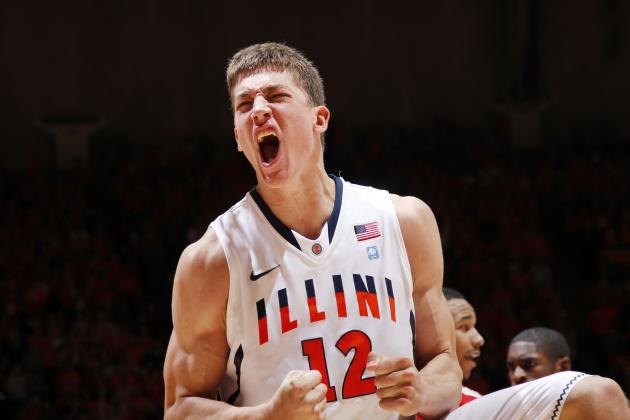 Joe Robbins/Getty Images

By this point, the Hornets will have Anthony Davis in hand, leaving them free to find his low-post sidekick.
Emeka Okafor's departure has created a void in the paint, but it is one Meyers Leonard is more than capable of filling.
Leonard stands at 7'1" and is more athletic than most players his size. His game is still evolving on both ends of the floor, but the fact that he is continuing to develop is a good thing.
New Orleans needs a competent and sizable presence to take the floor alongside Davis, and Leonard will prove to be just that.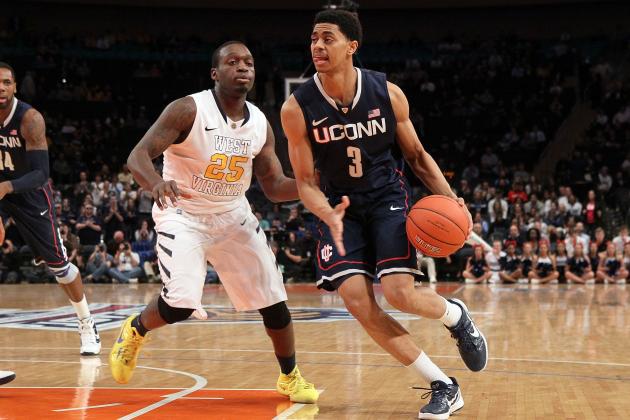 Jim McIsaac/Getty Images

After filling one backcourt need with Damian Lillard, the Blazers will fill another one with Jeremy Lamb.
Lamb injects the type of offensive energy that Jamal Crawford was supposed to last season, and he will serve Portland well coming off the bench behind Nicolas Batum—should the Blazers retain him—and Wesley Matthews.
Though Lamb has some issues on defense, he has one of the most seasoned jump shots in the class and is a gem in transition.
His potential production is not something the Blazers are going to pass on.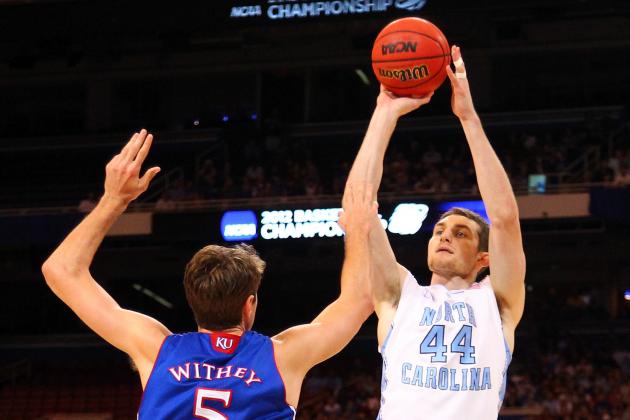 Dilip Vishwanat/Getty Images

Tyler Zeller is a fundamentally sound big man, which is exactly what the Rockets are in need of following their roster overhaul and decimation of centers.
While Zeller is unlikely to blow up the stat sheet, he provides a consistent presence in the low post. He is an aggressive rebounder, runs the floor extremely well and has a great touch around the basket, and, unbeknownst to many, he can even step back and hit the jumper.
Zeller isn't flashy, nor is he likely to become an All-Star, but he is a diligent two-way presence that could help push Houston over the postseason hump. Or perhaps compliment Dwight Howard...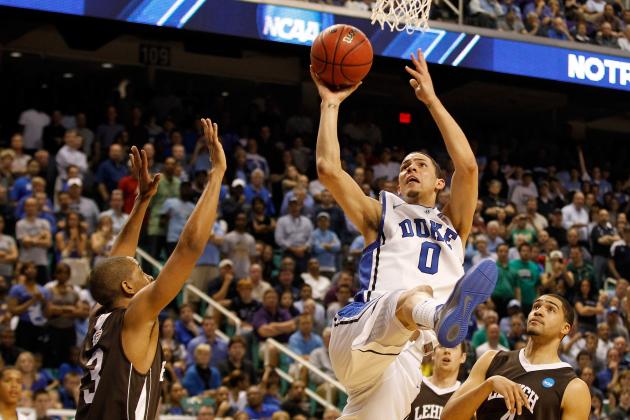 Streeter Lecka/Getty Images

Truth be told, the Suns won't know exactly what their most pressing need is until Steve Nash comes to a definitive decision about his future.
Subsequently, Phoenix would be doing itself a great service by selecting a player who can impact the team from both guard spots. And Austin Rivers can do just that.
Rivers is a shooter first and foremost—and a good one at that—but his passing abilities resemble that of a floor general.
Nash or no Nash, with a little positional development, the Suns could have their point guard of the future in Rivers.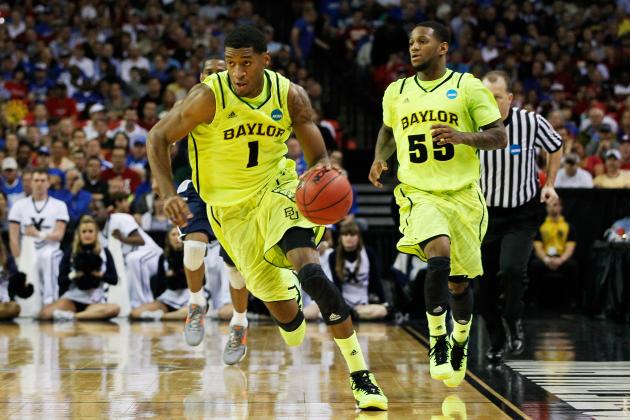 Kevin C. Cox/Getty Images

While Perry Jones III is hardly the poster child for consistency, his explosive athleticism makes him a talent worth gambling on.
Now that the Bucks will move forward with Samuel Dalembert in hand, the need for a center is not as great, yet the need for additional athleticism remains prevalent.
Jones can play a wide-variety of positions and can capably score from both the inside and out, an injection of versatility Milwaukee will welcome to their new-look roster.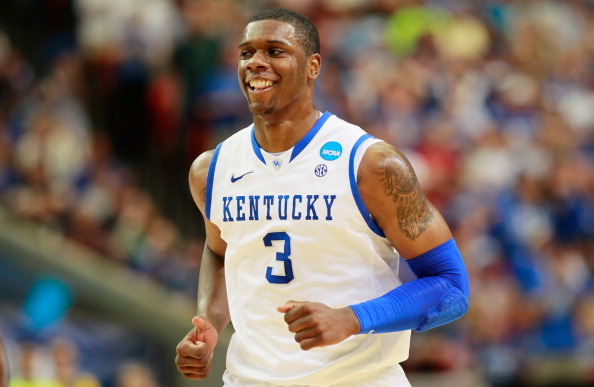 Kevin C. Cox/Getty Images

With the futures of Elton Brand, Spencer Hawes, Andre Iguodala and Lou Williams up in the air, the Sixers are in dire need of shoring up multiple skill sets in one pick.
Luckily for Philadelpphia, Terrence Jones exists.
At 6'10", he wields the presence of a power forward, but moves and shoots with the touch of a small forward, while boasting the ball handling skills of a guard.
Talk about killing a flock of birds with one stone.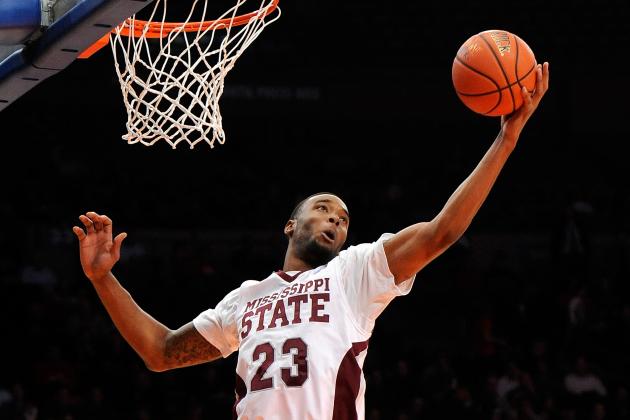 Patrick McDermott/Getty Images

Size, size, and more size—that's what the Rockets' primary focus in this year's draft must be, even if they have Dwight Howard in their sights and a drafted big man in Tyler Zeller already in their pocket.
After bringing Zeller into the fold, Houston will look to strengthen its front line further with the addition of Arnett Moultrie, who can line up at either the power forward or center position.
Moultrie is a physically gifted athlete with the potential to excel on both ends of the floor. He just has to push his motor to the next level to ensure consistency.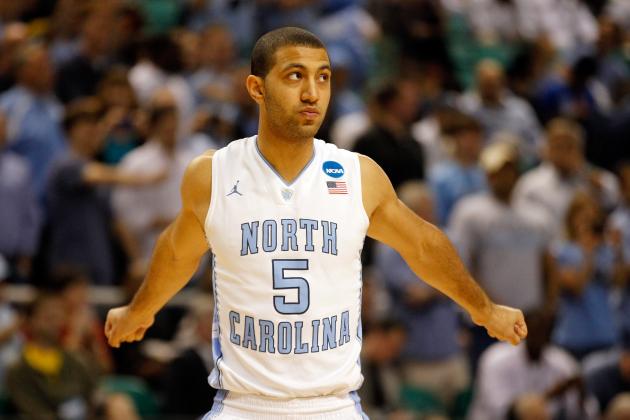 Streeter Lecka/Getty Images

Both Jason Kidd and Jason Terry—two of the NBA's skilled, veteran playmakers—are unrestricted free agents, so naturally, the Mavericks' best course of action would be to replace one or both of them with the best playmaker in the draft.
That playmaker would be Kendall Marshall.
There isn't a better passer in the draft than Marshall, who has all the tools needed to develop into one of the league's premier point guards.
With an emphasis on defense and creating his own scoring opportunities, Marshall will be an All-Star in no time.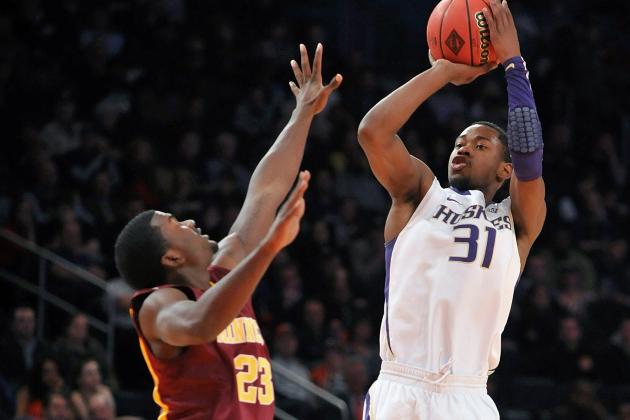 Jason Szenes/Getty Images

If the Rockets wind up holding onto this pick, they'll have to replace the silky-smooth shooting touch they dealt away in Chase Budinger.
Incidentally, Terrence Ross would be just the man to fill that newly created void.
Ross has one of the best shooting touches available in addition to a lightning-quick release, meaning he needs very little space to get off his shot.
Regardless of who's running the point or anchoring in the middle for Houston, Ross' tendency to hover around the three-point line will be a blessing in a not-so-subtle disguise for the Rockets.
Chris Graythen/Getty Images

Should Jameer Nelson elect to opt out of the final year of his contract, Orlando will be in dire need of a point guard.
With little cap space to spare, adding a little insurance through the draft is the way to go, even if it means reaching slightly on a backcourt talent.
Marquis Teague's stat lines don't exactly scream "top 20," but the Magic will ultimately chalk that up to him playing second fiddle to a star-studded cast.
Though the younger of the Teague brothers remains incredibly raw, he has the tools and motor to succeed on both ends of the floor. With time, he will develop a basketball IQ that rivals that of his brother, Jeff.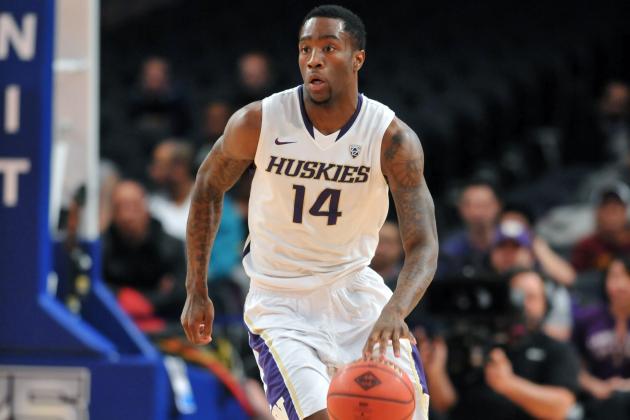 Jason Szenes/Getty Images

Tony Wroten Jr. can be erratic, but he has an enormous upside.
Not only is Wroten big enough to slash his way to the rim with ease, but his court vision is near infallible.
As an outside threat, Wroten has plenty of work to do. But for a Nuggets team with plenty of outside threats and a potential need for a backup point guard, Wroten's broken jumper is a flaw Denver can live with.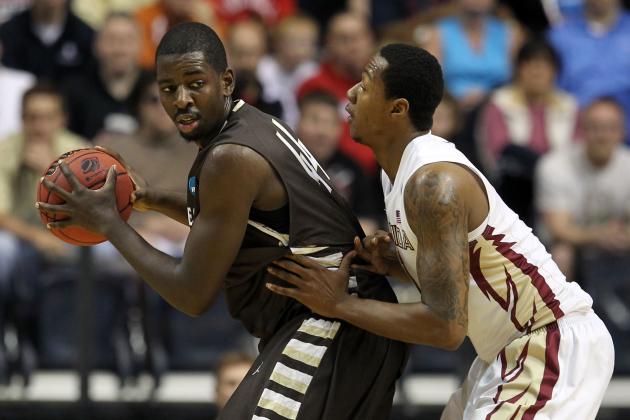 Jamie Squire/Getty Images

Both Brandon Bass and Kevin Garnett could be on their way out of Boston, leaving the Celtics with numerous low-post holes to potentially fill.
Enter Andrew Nicholson.
Nicholson has really impressed during his workouts, showcasing his ability to not only play minutes at center, but also as a stretch 4.
When you think about how valuable Garnett's inside-out game was to Boston, selecting Nicholson to fill his shoes or further hone his skills under his tutelage is a no-brainer.
Jonathan Daniel/Getty Images

There is no head coach better suited to extract production out of Royce White's enigmatic play style than Doc Rivers.
White is built like a power forward, but emulates more of a point forward on the court. He is a great ball-handler who can create his own offense and move without the ball, but his jump shot is painstakingly inconsistent.
White also suffers from anxiety disorder, leaving doubt as to whether he can weather the storm that is the NBA.
For all of these reasons, he and Rivers are meant for each other.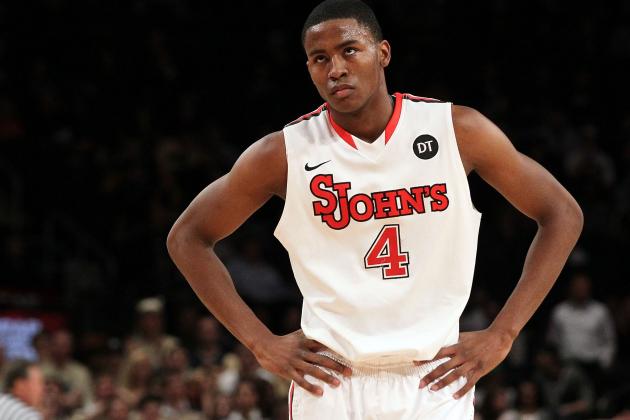 Jim McIsaac/Getty Images

Moe Harkless is everything that Marvin Williams is not.
Not only is the small forward incredibly athletic, but he can defend multiple positions. He can also be a deft shooter and is deceptively strong for someone with his build.
Drafting Harkless allows the Hawks to shop Williams without regret, and potentially acquire a more talented backup point guard via trade instead of reaching for one in the draft.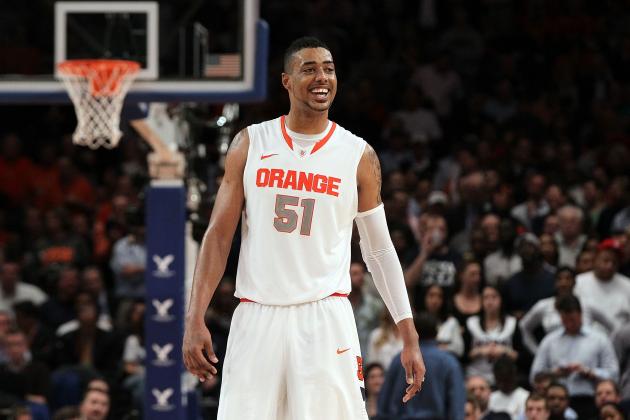 Jim McIsaac/Getty Images

While the Heat could certainly use a center, drafting Fab Melo will not be Dan Gilbert's way of exacting revenge on LeBron James for winning a title before the Cavaliers.
Cleveland is in need of an athletic shot-blocker, which is exactly what Melo stands to develop into.
After a year or two coming off the bench behind Anderson Varejao, Melo may have polished his game enough to take over the starting role and help the Cavaliers contend for relevancy.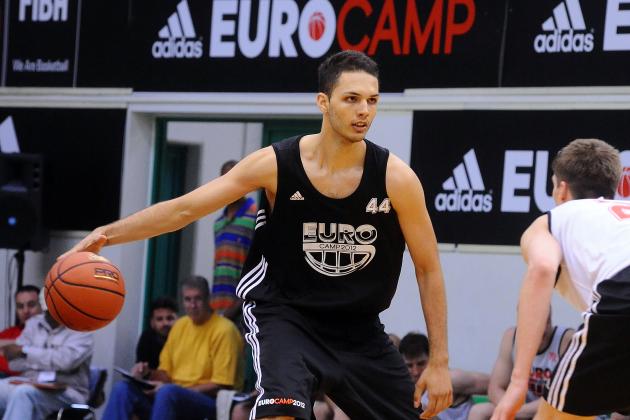 Roberto Serra/Iguana Press/Getty Images

The Grizzlies are in need of a backup point guard, but no one available is likely to make an immediate impact, leaving them to simply fill out their roster with whomever they please.
While Evan Fournier is listed as a shooting guard, he is also a talented enough ball-handler to run an offense.
For a team like Memphis looking to add some depth on the cheap, developing Fournier is an avenue worth exploring.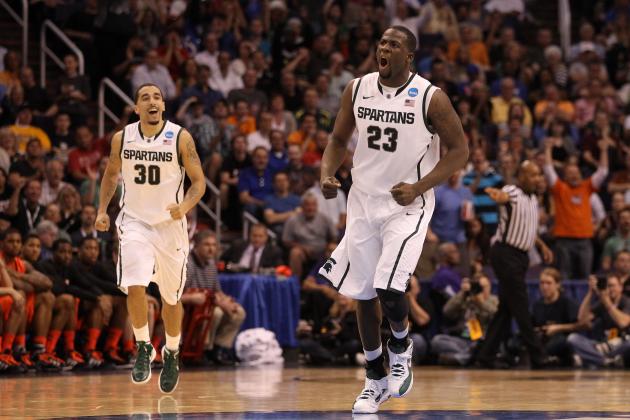 Christian Petersen/Getty Images

Draymond Green's stock is on the rise, and the Pacers will likely jump at the opportunity to add a player who can impact the game on both ends of the floor from both forward positions.
Green does not stand out in any one area, but he is an incredibly intelligent athlete who knows how to win.
The Pacers are pieced together with players who have an above-average basketball IQ, and bringing Green into the fold will further enhance that persona while strengthening Indiana's team dynamic.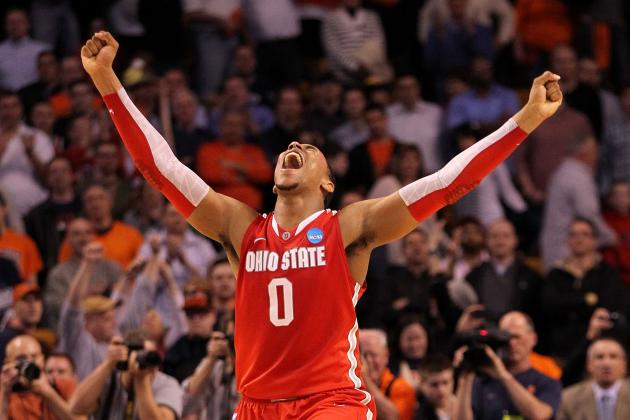 Jim Rogash/Getty Images

Jared Sullinger's back issues have left his stock falling by the hour, and I wouldn't be surprised to see him slip this far.
While Sullinger is not the center the Heat crave, reaching for a second-round talent like Festus Ezeli is a bit drastic and not exactly Pat Riley's style.
Sullinger is a strong inside presence who can rebound and score extremely well. He's not known to play above the rim, but Miami has LeBron James and Dwyane Wade to do that.
Fresh off an NBA title, the Heat can afford to take a risk. And considering their needs, there's not a risk worth taking more than Sullinger.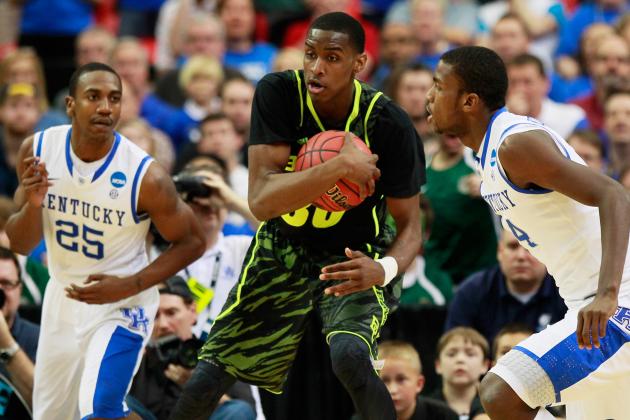 Kevin C. Cox/Getty Images

With the strength of his knee in question, Quincy Miller is another lottery-level talent whose stock continues to take a massive hit.
Miller is an above-average athlete who is a consistent jump shot away from bordering on star-caliber talent. And while he might still be recovering from an ACL injury, he displayed incredible resolve while at Baylor.
For a team in need of a capable backup for Kevin Durant, Miller is the perfect fit.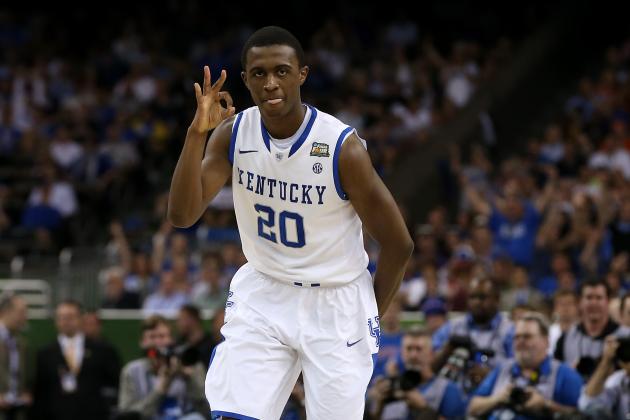 Jeff Gross/Getty Images

The Bulls are in need of some serious help in the backcourt. Though there are a number of free agents Chicago will look to pursue, but Doron Lamb also provides an instant solution.
Lamb has a silky smooth jump shot and is an above-average perimeter defender. Much like Marquis Teague, he was hardly given the opportunity to truly shine at Kentucky, but his two-way impact remains undeniable.
Lamb's abilities and potential production match up perfectly with what the Bulls need in the draft.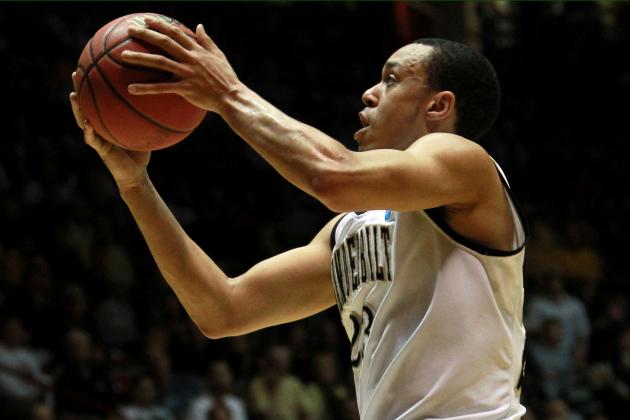 Ronald Martinez/Getty Images

John Jenkins is easily the most efficient three-point marksman in the draft, rendering him a talent the Warriors just cannot pass up.
Jenkins leaves much to be desired on the defensive end, but his quick release and ability to break free from defenders, coupled with his ongoing development with regards to creating his own offense, more than make up for it.
His presence will make one of the best three-point shooting teams in the league even more dangerous on the offensive side of the ball.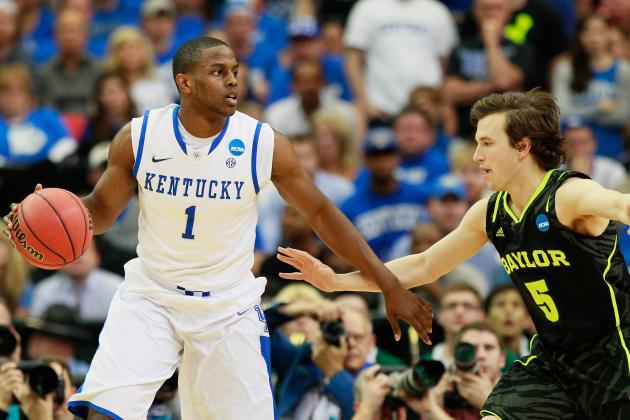 Kevin C. Cox/Getty Images

Darius Miller is a essentially a sharpshooting point forward.
As the Bobcats continue to restructure, Miller's ability to score from all areas on the floor coupled with his exceptional playmaking tendencies render him a home run selection.
The fact that he will find himself under minimal pressure in Charlotte will only aid his development.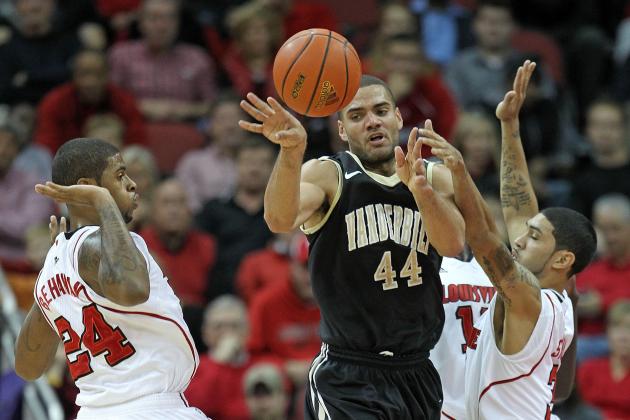 Andy Lyons/Getty Images

Jeffery Taylor has first-round potential, which is why the Wizards will snatch him up early in the second round.
The freakishly athletic swingman has some major adjustments to make on the offensive end, but his lock-down defense on the perimeter will be a valued commodity behind the newly acquired Trevor Ariza in Washington.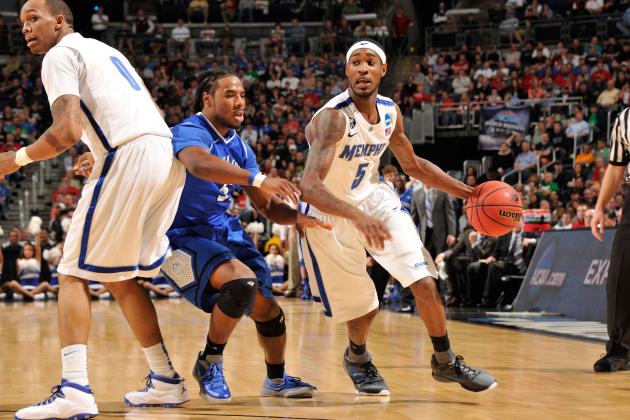 Jamie Sabau/Getty Images

Lack of strength will ultimately keep Will Barton out of the first round, but the Cavaliers won't hesitate to snatch him up here.
Barton is an incredibly crafty scorer and a premier rebounder at his position, which, given his 6'6", 175-pound stature, is more than impressive.
Though adding some muscle will be essential to any success Barton has at the professional level, he presents very little risk and could wind up paying huge dividends down the road.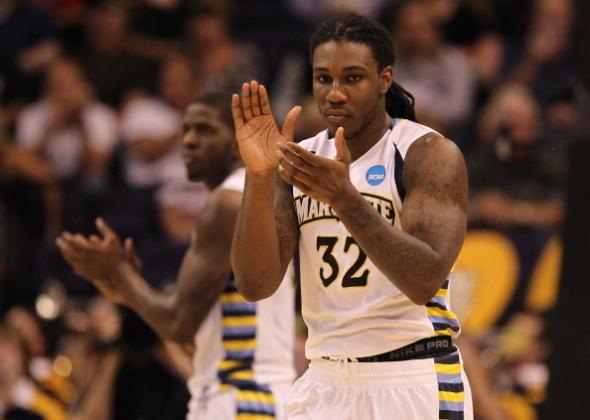 Jamie Squire/Getty Images

Though drastically undersized, Jae Crowder is equipped to handle power forward duties in addition to what he brings to the small forward slot.
While it's unknown how easy his offense will come at the NBA level, Crowder can rack up hustle points and is not afraid to do the dirty work on the glass—something Cleveland desperately needs.
All things considered, his diligence and basketball IQ should help him make a seamless transition.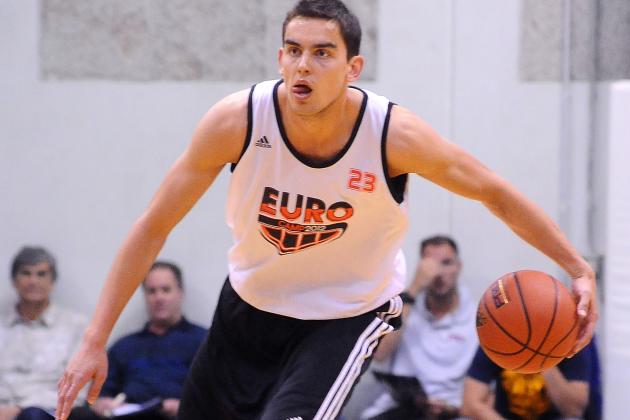 Roberto Serra/Iguana Press/Getty Images

At 6'7", Tomas Satoransky brings unconventional size to the point guard position.
While Satoransky is also capable of spending time at the 2, he is most effective with the ball in his hands.
Aside from blatant athleticism, he is a strong defender who usually draws mismatches when on the court.
Channeling all of his talents into cohesive production will be quite an undertaking for the 20-year-old, but he should have the tools to succeed at the professional level down the line.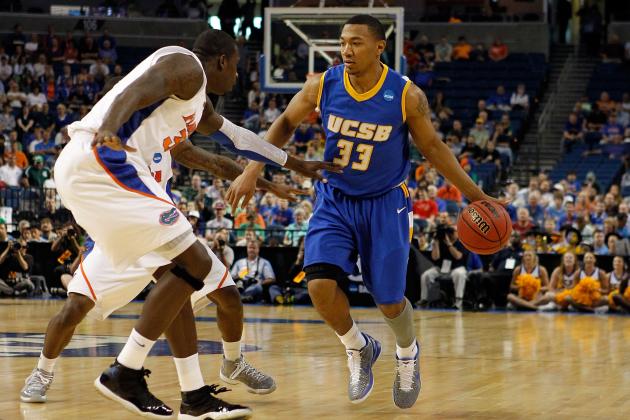 J. Meric/Getty Images

Year one of the Jimmer Fredette experiment hardly went according to plan, but a new infusion of talent at shooting guard will come in the form of Orlando Johnson.
Johnson was an unstoppable scorer at the collegiate level, but he will have to move without the ball to earn points in the NBA, as his ball-handling and decision-making abilities are both below average.
If nothing else, the always-physical Johnson should at least light a fire under Fredette.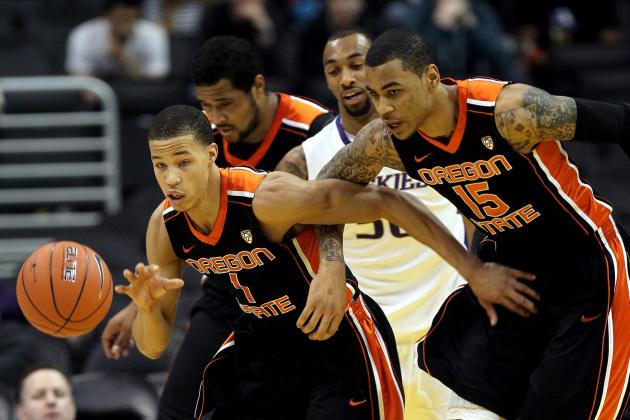 Stephen Dunn/Getty Images

Jared Cunningham is arguably more offensively gifted than many of the players selected before him, but his fragile frame will bury him in the selection process.
The undersized shooting guard is a prolific scorer and wily defender, but he must add plenty of muscle to his scrawny physique if he wishes to make an immediate impact in Toronto.
Ronald Martinez/Getty Images

Though the Nuggets are already set at center, Festus Ezeli would bring a defensive-oriented mindset to their roster.
While Ezeli presents very little risk, his potential upside isn't all that high. He makes little to no impact on the offensive end and struggled to stay healthy while at Vanderbilt.
Despite the obvious red flags, Ezeli deepens a near bottomless pool of talent at center for the Nuggets, while providing them with extra insurance should JaVale McGee or Timofey Mozgov go down.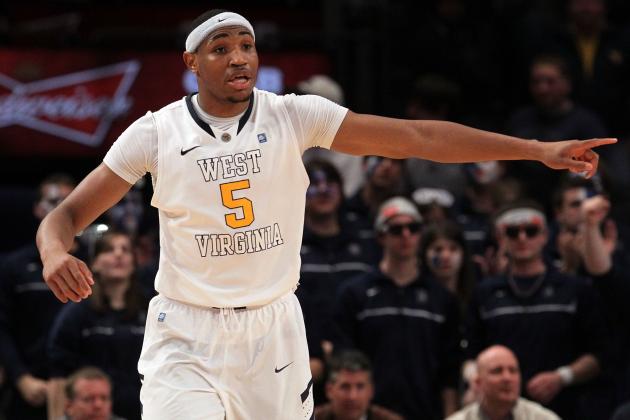 Jim McIsaac/Getty Images

Kevin Jones is a terrific scorer, deft passer and scrappy offensive rebounder, but he is undersized at the power forward position.
Though his rebounding prowess and playmaking abilities will be welcomed commodities, he must improve his quickness and hone his jump shot so the Pistons can throw him some minutes at the small forward position.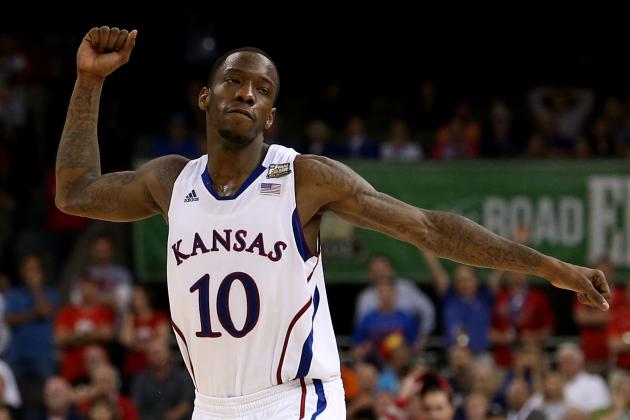 Jeff Gross/Getty Images

As the Blazers continue to revamp their backcourt, they will look toward the incredibly agile Tyshawn Taylor to help fill out their roster.
While Taylor is incredibly quick off the dribble, he borders on out of control and is liable to commit turnovers in bunches.
That said, he presents yet another option at point guard for a Portland team that is unsure of what it has in Nolan Smith.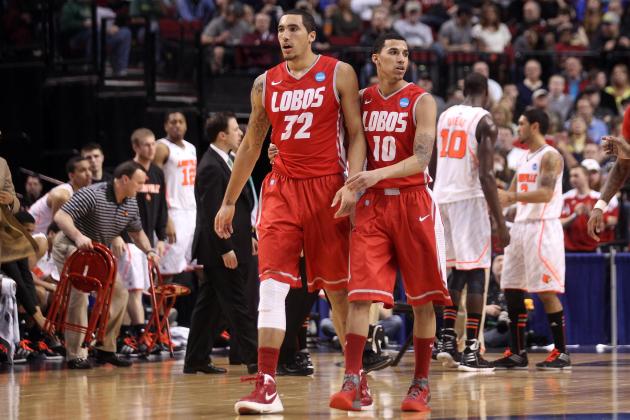 Jed Jacobsohn/Getty Images

Don't expect this to be the last time you read Drew Gordon's name.
The intense power forward puts forth an effort on the glass that is tough to top, and he firmed up his low-post scoring technique in his last season at New Mexico.
You can never have too much size, and Portland will pounce on Gordon before someone else does.
Photo via ovcball.net.
It's tough to gauge just how effective Kevin Murphy is going to be at the NBA level.
While the shooting guard is an incredibly gifted scorer and efficient shooter, he hardly ever faced top-tier talent in college. His first season in the pros will be about feeling out moving without the ball and creating space on his jump shot.
If Murphy's timing and accuracy follows him to the NBA, he could easily wind up being considered a draft day steal.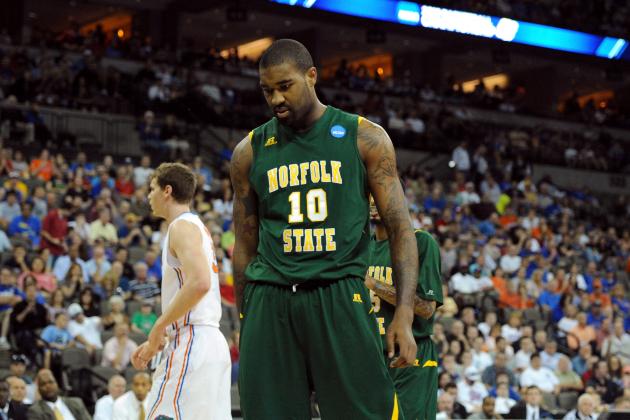 Eric Francis/Getty Images

Kyle O'Quinn is ridiculously strong.
O'Quinn averaged a clean double-double during his senior year, numbers that are unlikely to follow him to the NBA.
But while he won't put up gaudy stat lines, he will prove to be invaluable off the bench, as his size and rebounding abilities will allow him to match up extremely well with most of the league's second units.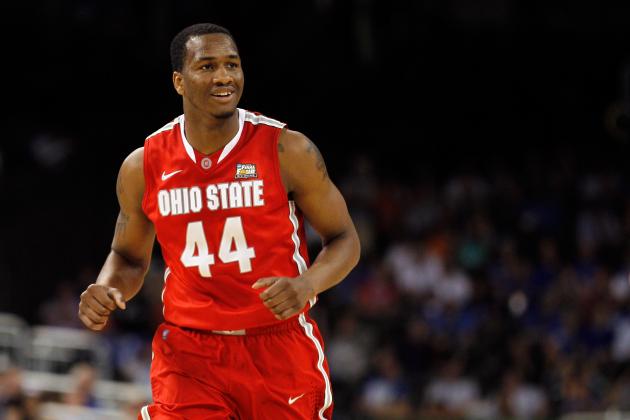 Chris Graythen/Getty Images

An impressive string of workouts has helped repair William Buford's stock to an extent.
That said, Buford must learn to move without the ball much more efficiently than he did in college, as defenders at the professional are unlikely to fall victim to his predictable isolation moves.
Should the shooting guard quicken his release and embrace the art of passing, he stands to make a significant impact off the bench.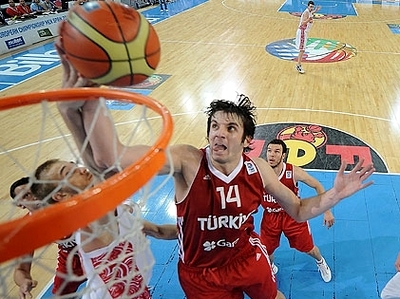 Photo courtesy of DraftExpress.com
Furkan Aldemir is pretty limited on both ends of the floor, but his aggression on the glass is refreshing for someone of his stature.
While Aldemir is hardly NBA-ready, he could prove to be a valuable prospect should the Sixers opt to let him refine his low-post skill set overseas for a couple of years.
Even if Philadelphia decides to bring him over immediately, he should still be able to make a difference on the boards.
Gregory Shamus/Getty Images

If Scott Machado was a few inches taller, he would have been a sure-fire first-round pick.
The point guard is an incredibly gifted playmaker, strong rebounder for his size and capable scorer when he looks for his own offense. His perimeter defense is also indicative of a player who stands much taller than 6'1", as he takes away the passing lanes with ease.
There are very few competent point guards available in this year's class, and even fewer who can have the type of two-way impact that Machado can.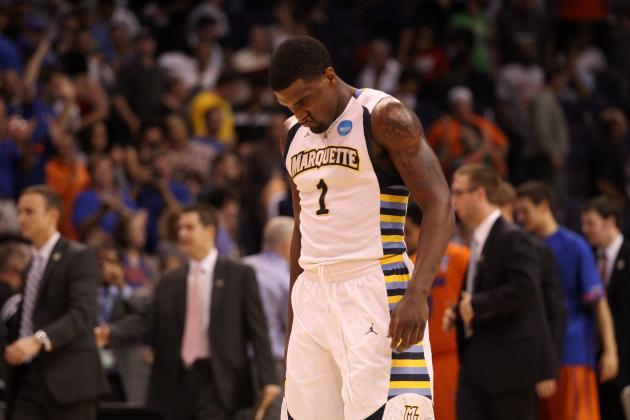 Christian Petersen/Getty Images

The Jazz won't have much to work with at this point in the draft, but Darius Johnson-Odom is a fine shooter who can play either guard position.
Though he is most effective as a shooting guard, Johnson-Odom has quick hands and explosive feet that he could parlay into effective ball distribution at point guard.
For him to succeed as a floor general at the NBA level, it will be all about improving his court vision from here on out.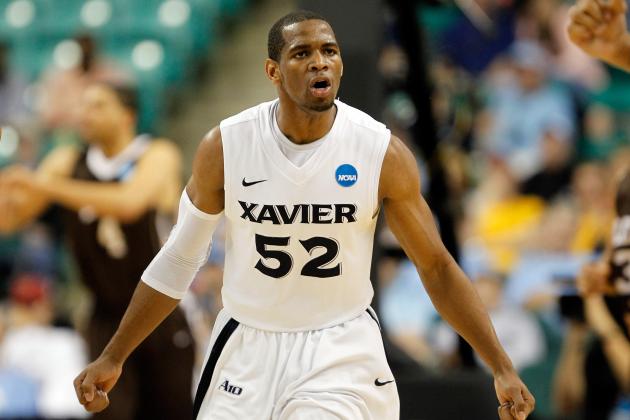 Streeter Lecka/Getty Images

Tu Holloway is a tremendous athlete, but his stock is hindered by a lack of size and a senior season that saw his efficiency taper off.
That said, he is a sound shooter who can also attack the rim and get to the charity stripe. He is also a sound playmaker who creates scoring opportunities through dribble penetration.
Holloway's ability to make a significant impact at the next level depends on how well he can overcome unfavorable mismatches on a nightly basis.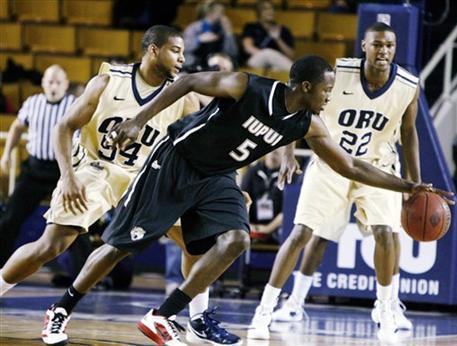 Photo courtesy of CollegeBasketball.org
Alex Young doesn't always make good decisions with the ball in his hands, but he can knock down shots and put points on the board in a hurry.
As long as Young is given the green light to fire at will, he can provide instant offense off the bench in a pinch.
J.R. Smith style.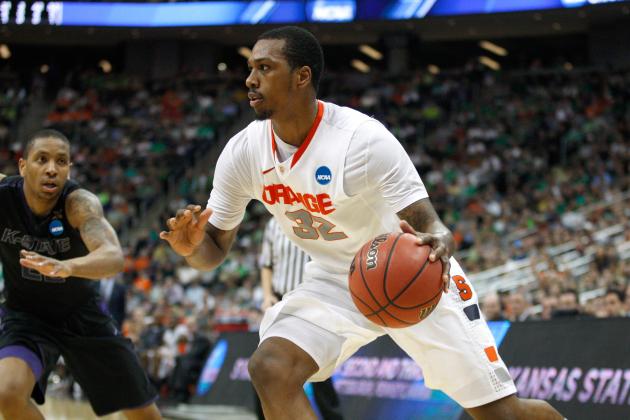 Jared Wickerham/Getty Images

Kris Joseph managed to get by on athleticism alone in college.
While a superior work ethic and impressive hops will earn him a look in the NBA, it will take better execution on both ends of the floor to keep him in there.
From his jump shot down to his footwork, Joseph is a work in progress who hasn't made many improvements over the past few years.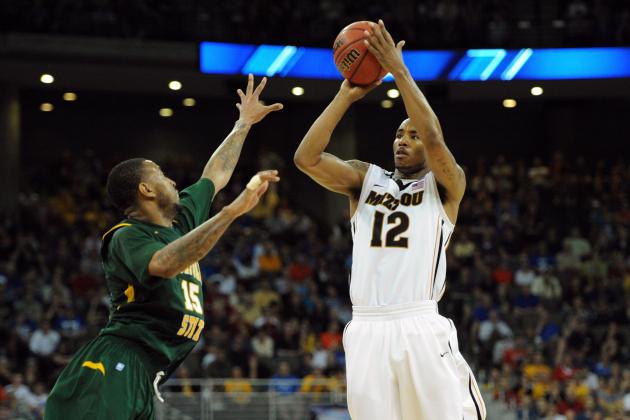 Eric Francis/Getty Images

Marcus Denmon is rather undersized for a shooting guard, but his point totals make that reality easy to overlook.
While Missouri's finest is a flashy scorer and battler on the boards, his height deficiency will be easily exploited by opposing defenses at the next level.
Expect Denmon to settle into a lukewarm bench role that sees him make a contribution as a spot-up shooter and nothing else.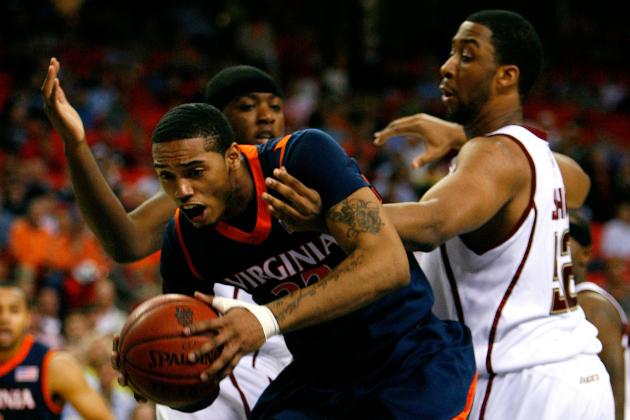 Kevin C. Cox/Getty Images

There's not much to dislike about Mike Scott.
The power forward has earned his keep by doing what is expected of him, which is scoring and rebounding.
While his near-double-double stat lines are unlikely to follow him to the next level, the ever-efficient Scott should have no trouble settling into a career as a perennial bench contributor.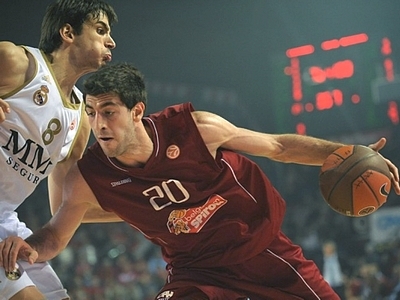 Photo courtesy of DraftExpress.com
Tornike Shenglia—who hails from the country of Georgia—is a terrific defender.
As a scorer, Shengelia leaves much to be desired, but his athleticism allows him to put points on the board nonetheless.
That said, Shengelia must develop a consistent jumper if he wishes to be a major contributor to the Clippers in the near future, as a team with Chris Paul cannot justify playing a wingman solely for his defense.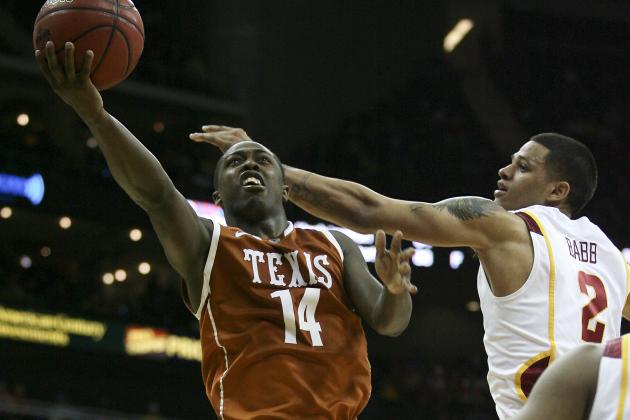 Ed Zurga/Getty Images

J'Covan Brown is essentially a vastly undersized shooting guard.
Brown can put up points in bunches, but doesn't do much to create scoring opportunities for his teammates.
That said, the Sixers have made it clear there is room for an undersized volume scorer in their rotation with Lou Williams on his way out.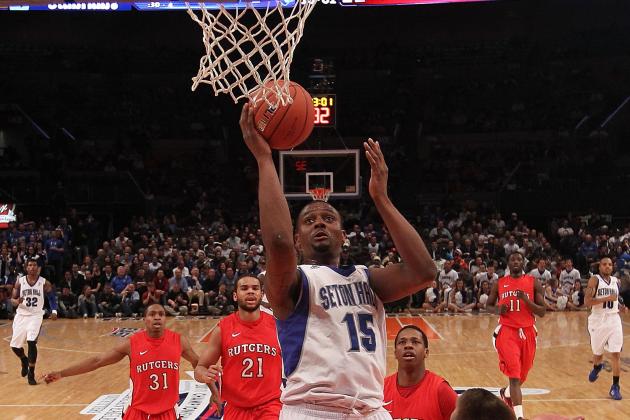 Nick Laham/Getty Images

As far as injury risks go, Herb Pope is one of the biggest.
Pope's overwhelming rebounding abilities and efficiency from the field are eclipsed by his inability to stay healthy.
So, while Pope has the tools to make a generous contribution to Dallas' frontcourt, there is no telling if he will be on the court long enough to utilize them.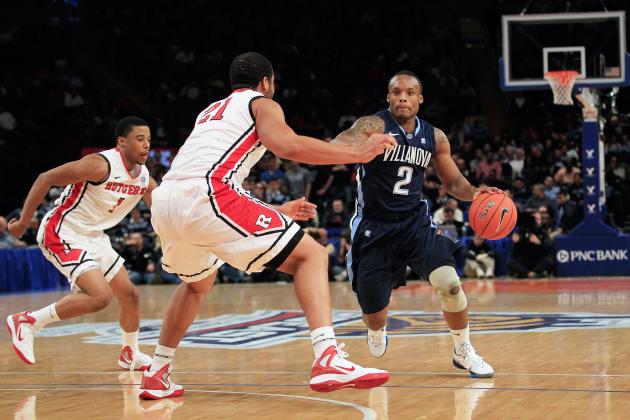 Chris Trotman/Getty Images

The Raptors will hardly be drafting for need when they select Maalik Wayns, but without an array of other options, Toronto won't hesitate to bring a scorer like him aboard.
If Wayns wishes to make a name for himself on the Raptors—or catch the eye of other NBA teams—he must stray away from his shoot-first tendencies.
Should he learn to balance facilitating with scoring, his perimeter and transitional defense will take care of the rest.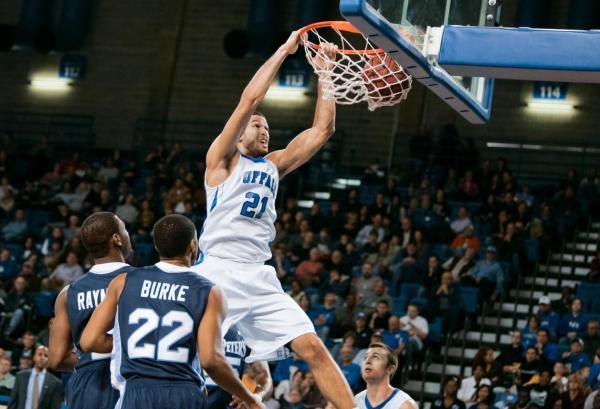 Photo courtesy of BuffaloBulls.com
Mitchell Watt has the potential to make an impact on both ends of the floor.
The power forward knows how to use his size to his advantage to score points and grab rebounds. He is also a capable low-post defender.
However, for Watt to succeed as a presence down low for the Nets, he has to become more calculated in his movements and decision-making. He cannot afford to hack at will, or he will find himself in foul trouble.
And buried on the bench to boot.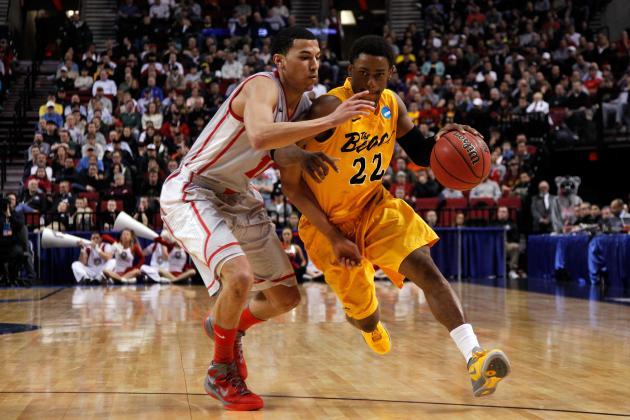 Jonathan Ferrey/Getty Images

If Casper Ware stood several inches taller, he could probably find a home somewhere in the first round.
Instead, the 5'10" point guard is forced to battle a deficiency in the height department that could keep him grounded at the professional level.
Given how well he scores, handles the ball and moves his feet on defense, though, Ware has a real chance to make a name for himself in the NBA.
The Timberwolves won't think twice about putting him under the watchful eyes of Luke Ridnour and Ricky Rubio.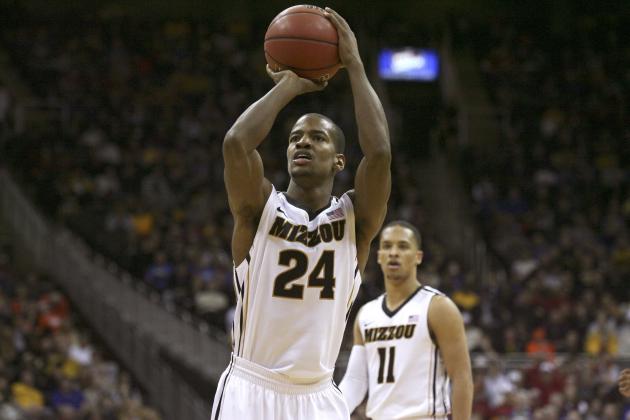 Ed Zurga/Getty Images

Kim English is a dream selection for the Spurs in the second round.
The shooting guard has a great grasp of the game and all it entails, and he can play a wide variety of positions on either end of the floor.
English's versatility, willingness to work his butt off and efficiency from the field makes him a perfect fit for a San Antonio team that values precision as much as he does.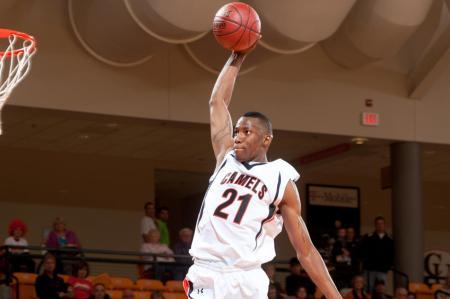 Photo courtesy of GoCamels.com
Let's just call Eric Griffin a late bloomer.
While Griffin has very little organized basketball experience compared to the rest of this year's class, he is bursting with upside.
The power forward showcased his athleticism once he made the move to Campbell and has never looked back. He can score from the inside and out, slaughter opponents on the glass and defend a wide variety of positions.
For a Lakers team in need of shaking up their currently shallow and unstable dynamic, closing out the draft with a promising and intriguing prospect like Griffin is the way to go.