NBA: Power Ranking the Decade's 10 Best Rookie Performances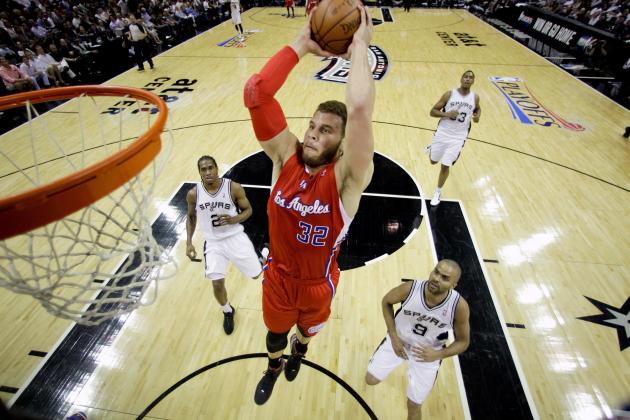 Pool/Getty Images

The 2012 NBA draft is full of undeniable star power. While drafts in recent memory have been talented, this year's draft may be the deepest since the vaunted 2003 draft class.
With names like Anthony Davis, Thomas Robinson, Michael Kidd-Gilchrist and Harrison Barnes, you can look forward to a season filled with highlight reel moments.
In the past we have seen some record-breaking rookie seasons, and this one should produce more of the same.
From LeBron James to Blake Griffin, here are the 10 best rookie performances of the last decade.
Begin Slideshow

»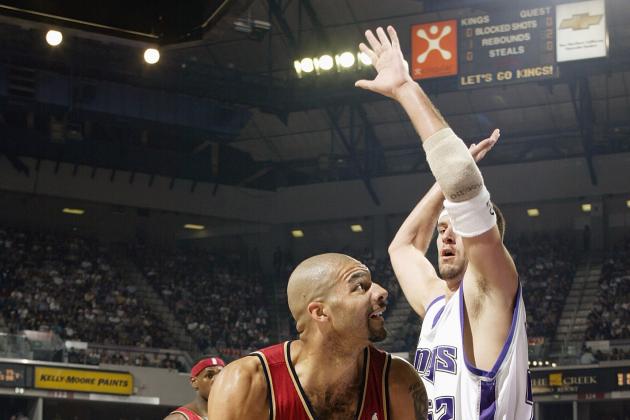 Jed Jacobsohn/Getty Images

One of the surprises of a talented 2002 NBA draft class, Carlos Boozer exceeded expectations in his rookie season with the Cleveland Cavaliers.
Selected No. 35 overall by the Cavs, Boozer would go on to play in 81 of the team's 82 games, and started 54 of those.
In those 81 games, Boozer established himself as a legitimate threat to post a double-double night in and night out. Boozer averaged 10 points and 7.5 rebounds per game in 2002-2003, and just one season later established himself as a dominant low post presence, averaging 15.5 points and 11.5 rebounds per game.
Boozer would end up being traded to the Utah Jazz during the 2004-2005 season, but his trade value could not have been established had it not been for his stellar rookie campaign.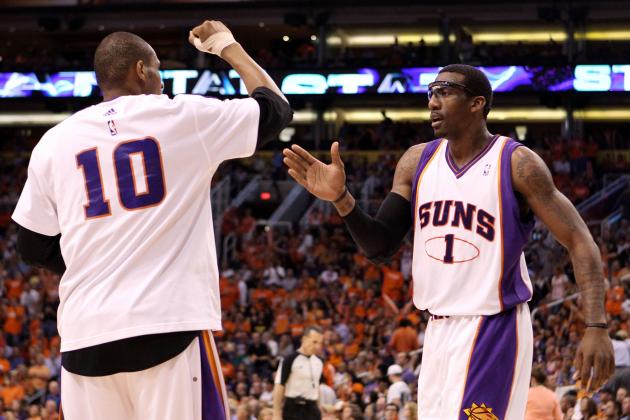 Christian Petersen/Getty Images

The ninth pick of the 2002 NBA draft, Amar'e Stoudemire was a revelation for the Phoenix Suns in his debut season.
Stoudemire averaged 13.5 points and 8.7 rebounds while playing in all 82 games and starting 71 of them. Stoudemire shot an impressive 47 percent from the field in his inaugural campaign.
A surprising victor of the Rookie of the Year award, Stoudemire beat out No. 1 overall selection Yao Ming for the coveted hardware.
While in Phoenix, Stoudemire's production would only increase. In the 2004-2005 season Stoudemire averaged a career-high 26 points per game en route to a Pacific Division championship.
Since arriving in New York in the summer of 2010, Stoudemire has been plagued by a series of injuries and failing to propel the Knicks into the conversation as one of the Eastern Conference's elite squads.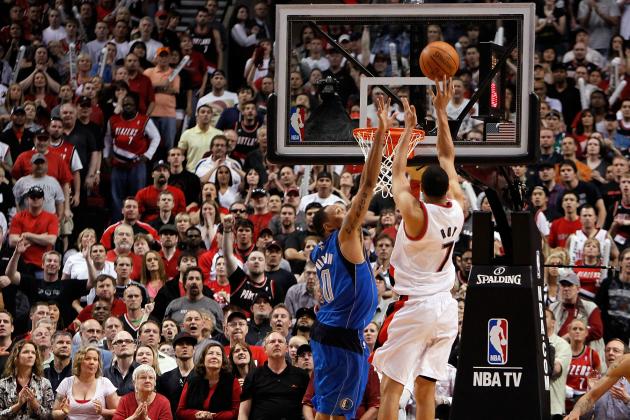 Jonathan Ferrey/Getty Images

After selecting LaMarcus Aldridge and Brandon Roy in the 2006 NBA draft, the Portland Trailblazers appeared primed for a long stint as a Western Conference contender.
To acquire Brandon Roy, the Blazers dealt Randy Foye (acquired from the Celtics) to the Minnesota Timberwolves in exchange for the eventual Rookie of the Year.
In his stellar rookie campaign, Roy posted 16.8 points per game, although he would end up playing in only 57 games. Roy also shot an impressive 37.7 from beyond the arc in his rookie season.
Although the first three years of Roy's career were praised, he was plagued by knee injuries and has since retired from the NBA.
However, rumors have surfaced that Roy is going to attempt a comeback next season.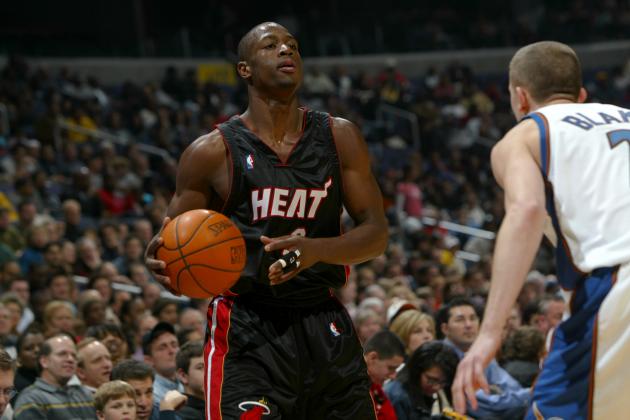 Doug Pensinger/Getty Images

Part of the vaunted 2003 NBA draft class, Dwyane Wade entered the NBA with slightly more tempered expectations than LeBron James and Carmelo Anthony.
Wade's rookie campaign was stronger than expected, as the Marquette product averaged 16.2 points, 4.1 rebounds and 4.5 assists per game.
While Wade's rookie numbers don't jump off of the page, his total control of the floor was evident from day one. Combined with his confidence, Wade's elite athleticism was displayed on a regular basis, making him one of the NBA's must-see young stars.
In just his third NBA season, Wade helped lead the Miami Heat to their first NBA title, entrenching him as a true superstar.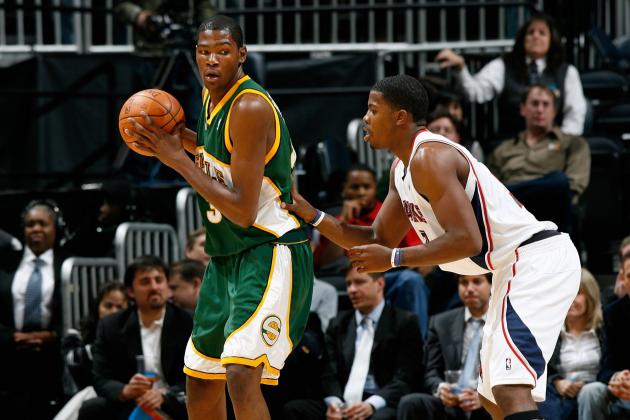 Kevin C. Cox/Getty Images

The 2007 NBA draft will be talked about for years thanks to Greg Oden and the Portland Trailblazers.
When Greg Oden was selected with the No. 1 overall selection, it opened the door for the Seattle Supersonics to select Texas forward Kevin Durant at No. 2. Both selections changed their franchise's fortunes in the long-run.
Oden's chronic knee problems prevented him from playing in a full 82 games, and he is currently rehabbing from multiple surgeries. After being released, Oden will look to latch on with an NBA team in the coming years,
Durant, on the other hand, had an instant impact. Averaging 20.3 points per game in his rookie season, Durant started all 80 games that he played in.
With one of the purest jump shots in the league, Durant would go on to win the league's Rookie of the Year award.
Since the Sonics moved to Oklahoma City, Durant has flourished and is now a three-time league scoring champion, leading the league's best young team to a Western Conference championship in 2012.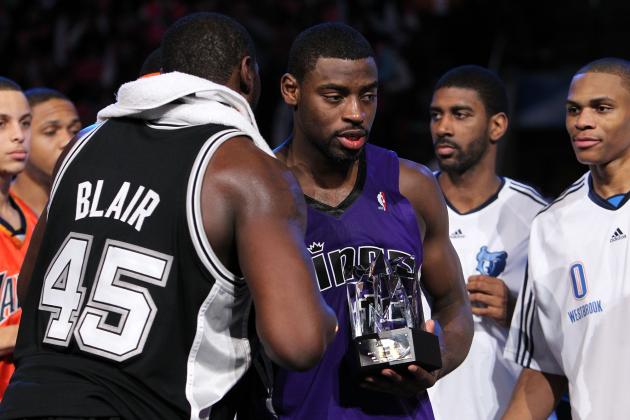 Ronald Martinez/Getty Images

After just one season with the Memphis Tigers, Tyreke Evans jumped ship and headed straight for the NBA.
The Sacramento Kings would validate Evans' decision by selecting him No. 4 overall in the 2009 NBA draft. In a rookie season that saw Evans explode offensively, the Memphis product averaged 20.1 points on 45.8 percent shooting from the field.
Like many of the other prolific rookies on this list, Evans would go on to win the Rookie of the Year award.
However, since his impressive debut, Evans has failed to match his production as a rookie. Evans' average points per game has declined each season. He has even been the subject of trade rumors.
Evident through his rookie season, Evans is capable of producing at a high clip, but he may need a change of scenery to live up to his full potential.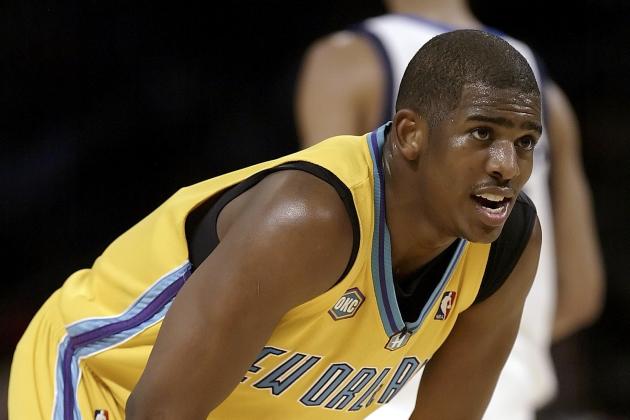 Ronald Martinez/Getty Images

It didn't take long for Chris Paul to establish himself as one of the league's premier point guards.
Selected No. 4 overall by the New Orleans Hornets in the 2005 NBA draft, Paul did it all in his rookie season.
In the 2005-2006 season, Paul averaged a team-high 16.1 points and 7.8 assists, not to mention an impressive 5.1 rebounds per game.
Paul was always thought to be a complete point guard. And he delivered admirably in his rookie season, proving to be a triple-double threat each time he stepped on the floor.
Paul showed throughout his rookie season that superstars can score and still be selfless. Paul would ultimately pave the way for the new-age NBA point guard—one that scores while constantly facilitating for his teammates.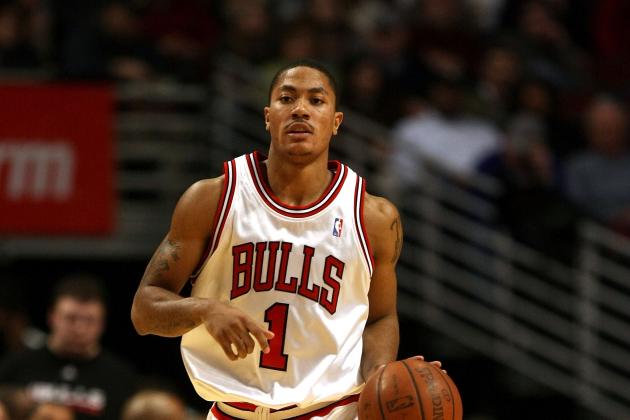 Jonathan Daniel/Getty Images

When the Chicago Bulls surprisingly won the rights to the No. 1 overall selection in the 2008 NBA draft, there was no question that Derrick Rose would be their pick.
Perhaps the league's most athletic point guard since Allen Iverson, Rose entered the NBA with all of the tools to succeed.
While Rose's jump shot still needed some work, his ability to score at will was unquestionably elite. A force attacking the basket, Rose averaged 16.8 points and 6.8 assists in his rookie season—numbers that propelled him to a Rookie of the Year award.
After stretching their first round series with the Boston Celtics to seven games, Rose and the Bulls were ultimately eliminated by the reigning NBA champions.
The highlight of that series: Rose's game-winning block on Rajon Rondo in triple overtime of Game 6.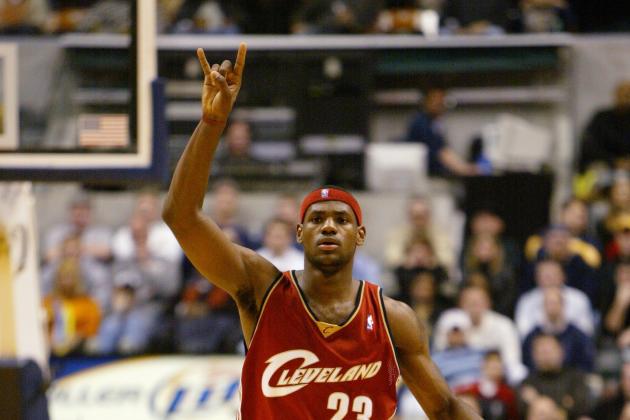 Andy Lyons/Getty Images

When LeBron James entered the 2003-2004 NBA season, there was little doubt that he would turn into a superstar. Although he had (and still has) detractors, James lived up to enormous expectations in his rookie season with his hometown Cleveland Cavaliers.
The No. 1 overall selection of the deepest draft class of the last decade, James became the savior of basketball in Cleveland.
Deemed "The King", LeBron posted 20.9 points, 5.5 rebounds and 5.9 assists per game in one of the greatest rookie seasons ever.
Despite not making the playoffs until the 2006 season, James instilled confidence in a fanbase that previously had no reason to be optimistic.
Although some of his decisions since leaving Cleveland in the summer of 2010 have been questionable, there's no denying that LeBron James is currently the NBA's best player.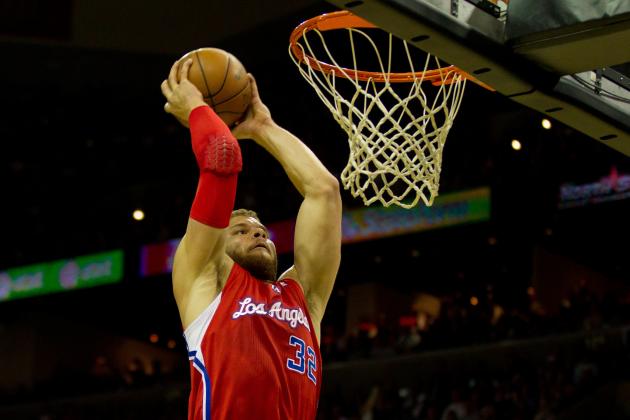 Justin Edmonds/Getty Images

Drafted by the Los Angeles Clippers with the No. 1 overall pick in the 2009 NBA draft, Blake Griffin wouldn't step on the floor as a professional until the 2010-2011 season.
After undergoing knee surgery in what was supposed to be his rookie season, Griffin entered the 2010 NBA campaign ready to prove why he was the No. 1 pick a year earlier.
From the second he stepped on the floor for his first game against the Portland Trailblazers, Griffin became the talk of the NBA. His highlight reel dunks seemed to take over conversation like no player before him, and his athleticism was absolutely breathtaking.
Griffin finished off his rookie season averaging 22.5 points and 12.1 rebounds per game, all while shooting over 50 percent from the field. Making up for lost time, Griffin played and started in all 82 games during his rookie season, capping it off with a Rookie of the Year award.