Wimbledon 2012 Results: Winners and Losers Among Wimbledon's Top Stars
June 25, 2012

Clive Rose/Getty Images
Day 1 of Wimbledon 2012 was headlined by the elimination of one of the game's household names and the advancement of several others. Here are the big-name winners and losers from Monday's action.
Venus Williams' pursuit of her sixth Wimbledon title didn't last long. She was defeated 6-1, 6-3 by Elena Vesnina in the first round. It was the first time that Williams had failed to win a single match in the tournament.
According to ESPN, she said after the loss:
I don't have time to feel sorry for myself. I'm not going to give up on it. There's no way I'm going to just sit down and give up just because I have a hard time the first five or six tournaments back. That's just not me. At the Olympics, you'll see me here. I'm planning on it.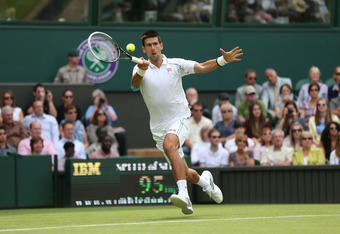 Julian Finney/Getty Images
Novak Djokovic reaffirmed why he's still the No. 1-ranked player in the world, making quick work of Juan Carlos Ferrero. He sliced and diced the Spaniard 6-3, 6-3, 6-1, coasting to a second-round berth. Following a disappointing loss in the French Open, Djokovic's title defense couldn't have started much smoother.
Roger Federer looks more than capable of winning his seventh Wimbledon title after absolutely smoking Albert Ramos. Federer blew by the challenger 6-1, 6-1, 6-1. Given his recent history of being susceptible to upsets, the dominant display shows that he isn't looking ahead to a meeting with Rafael Nadal.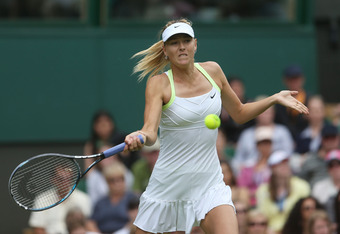 Julian Finney/Getty Images
Maria Sharapova is attempting to become the first women's tennis player since 2002 to win the Wimbledon coming off of a French Open victory. History isn't on Sharapova's side, but she didn't stumble at all in Round 1. She convincingly beat Anastasia Rodionova in two sets, 6-2, 6-3.