Euro 2012: 6 Reasons Germany vs. Italy Will Be a Classic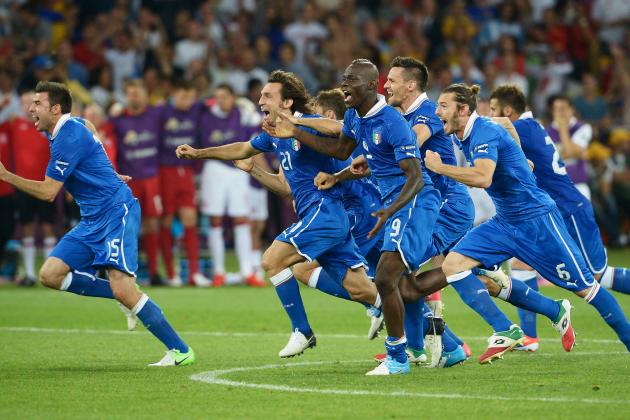 Claudio Villa/Getty Images

Alessandro Diamanti powered his penalty past Joe Hart to book Italy's ticket to the Euro 2012 semifinals Sunday and set up a monster clash with old foe Germany on Wednesday.
The Azzurri fought through 120 minutes, and then some, of 0-0 football against England, and they were even down in the penalties before Gianluigi Buffon, as usual, came to their rescue.
Germany meanwhile, struggled for a few minutes of their quarterfinal clash with Greece, which took place last Friday, but they eventually cantered into the semis with a 4-2 victory that wasn't as close as the final score indicated.
Germany vs. England would've been a fun matchup, as it always is, but even more so this year after the controversy that surrounded Germany's 4-1 win over the Three Lions in South Africa. Italy more than earned the right to take on Germany though, and as it usually is when Italy and Germany do battle, this semifinal is sure to be a classic.
Begin Slideshow

»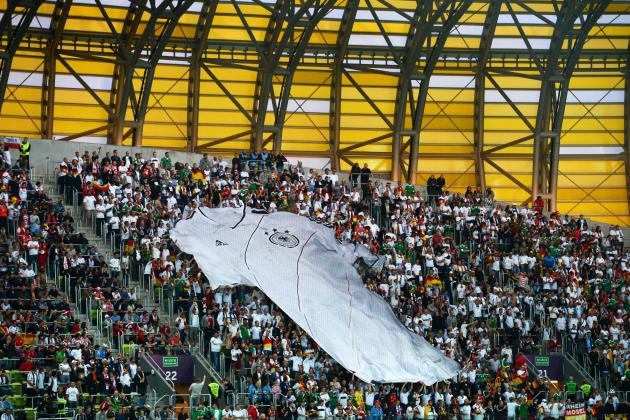 Shaun Botterill/Getty Images

Germany have won three World Cups and are trying to win their fourth European trophy this summer. Italy have four World Cup trophies in their cabinet and are going for just their second European title.
Coming into almost every tournament, Germany and Italy are teams to watch out for, and for good reason.
In the 11 European Championships Germany has entered before this year, they have made the semifinals seven times and have advanced to the final six of those seven times.
Meanwhile, Italy are in their first European semifinal in 12 years, but they've been this far plenty of times in the World Cup as well.
Both teams know what it takes at this stage of competition and will be sure to deliver.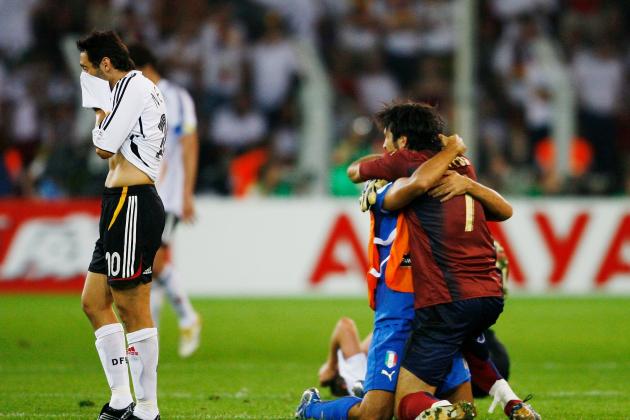 Shaun Botterill/Getty Images

Strange as it sounds, Germany are winless against Italy in the Euros and World Cup. Many of the encounters have been classics, and if Italy push the game to extra time, Germany should be very worried.
In their most recent clash, Italy dumped hosts Germany out of the 2006 World Cup semifinals by scoring two goals in the last two minutes of extra time after 119 minutes of scoreless football. Italy went on the win the World Cup a few days later.
In the 1970 World Cup, both sides got on the scoresheet in extra time, but Italy notched three goals to West Germany's two in what was dubbed the Game of the Century. Italy then lost the final to Brazil.
Every time these perennial powers face off, it's a classic, so why should this year be any different?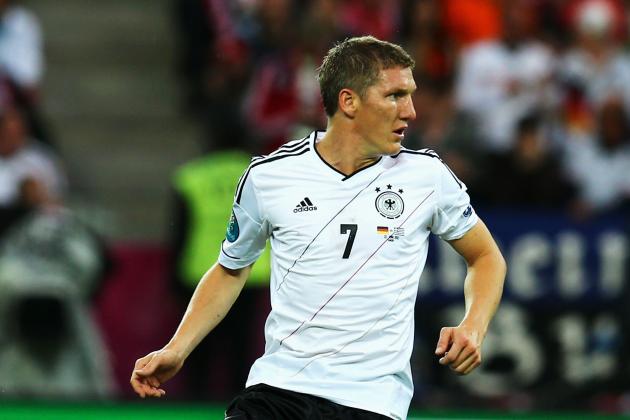 Alex Grimm/Getty Images

Italy and Germany made their way to the semifinals in a very different manner.
Germany have won all four of their games, and even when the scorelines didn't indicate it, they dominated the opposition in each match.
Italy haven't had it all their way, but they've been in control most of the time. They were clearly overmatched against Spain and did well to earn a draw, but they have not been clinical enough in front of goal, as evidenced by their 1-1 draw with Croatia and being forced to win it in penalties after controlling the match against England.
Germany will come out looking to score and push everyone past the halfway line, and Italy will rely on their old tactics of defending resolutely and trying to catch Germany on the counter attack.
Italy's defense is not as strong as it always was, but they have been better than expected, and the Azzurri will think that if they can contain Spain, they can stifle Germany as well.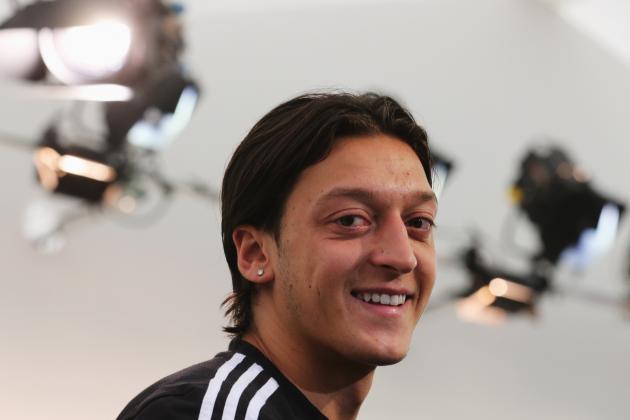 Joern Pollex/Getty Images

Mesut Ozil is only 23 years old. Hard to believe considering how well he's played since bursting onto the scene with Germany in the 2010 World Cup.
He's been vital for his country so far in Poland and Ukraine, and he'll need another big performance if he wants to play in the final.
On the other side, Andrea Pirlo seems older than his 33 years, only because he's been at the center of everything for Italy for so long.
While Germany has players like Philipp Lahm, Miroslav Klose and Bastian Schweinsteiger who have been regulars in the side for years, it's the young stars who will take the team forward. From Manuel Neuer in goal to Mario Gotze and Thomas Muller up front, Germany will be more dependent on their youth to beat Italy.
But it will be veterans like Pirlo, Daniele De Rossi and Gianluigi Buffon in particular who will be key for Italy in this matchup.
While Germany's stars have plenty of experience on big stages for both club and country in recent years, Italy is led by players who have experience winning world football's biggest trophy, and doing so under huge pressure to boot.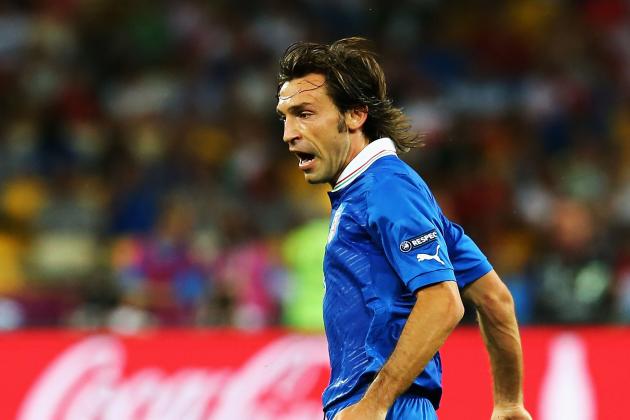 Martin Rose/Getty Images

Spain won Euro 2008 and the 2010 World Cup on the back of their world-class midfielders controlling games. The best teams in the world all have one thing in common: They have at least one midfielder who is able to dominate a match if you let him have even a second on the ball.
Andrea Pirlo is the man for Italy, and Bastian Schweinsteiger will be it for Germany.
Italy is relying on Pirlo more than Germany on Schweinsteiger, but Pirlo has already showed he can handle that pressure. Germany cannot afford the Italian as much time and space as England did in the quarters, and they need to be careful about giving away cheap free kicks around the box.
Schweinsteiger had an interesting game against Greece. Most of the time, he was his usual brilliant self, but he had occasions where a misplaced passes and gave the ball back to Greece far too easily. Against Italy, with Pirlo nearby, he will need to be much more focused.
Schweinsteiger has more potent weapons at his disposal, but Pirlo is more than capable of producing some magic, and just one moment could be enough for Italy.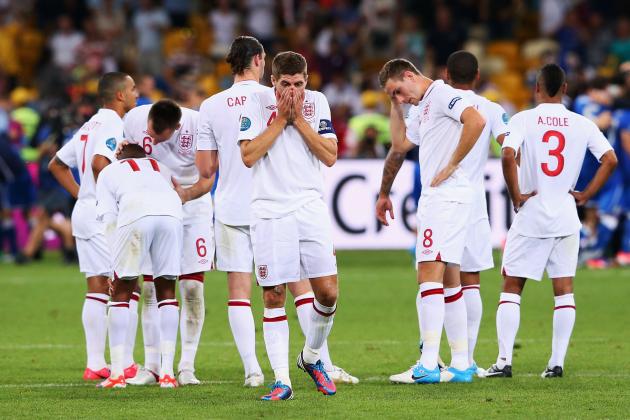 Alex Livesey/Getty Images

With all due respect to Greece and England, they were not the teams neutral football fans wanted to see in the Euro 2012 semifinals.
Underdogs and Cinderella teams like Greece can be fun, but when Germany is playing as well as they are these days, you want to see the better team in the later stages.
Greece were lucky to get to the quarterfinals and lucky to only lose by two goals. Germany have been utterly dominant since their first match and have also been one of the most enjoyable teams to watch.
At times, it seemed like England would replicate Chelsea's Champions League success this summer, but their negative tactics were not something fans wanted to see in the semifinals.
Though Italy is likely to focus on defending for much of the game against Germany, they can keep possession and create more attacks than England, making for a more exciting match.
This Italy side is not the team that won the 2006 World Cup, but they have the mentality and are better equipped to threaten Germany than England would've been, despite two fewer days of rest (an honest mistake by UEFA, surely).
A Germany-Spain rematch in the final seems all but certain, but Italy should in no way be overlooked.