A Casual Fan's Guide to MMA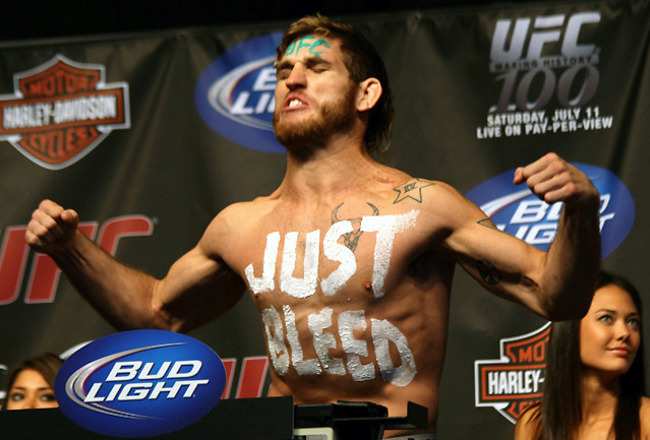 Getty Images

Mixed martial arts has vastly grown over the past 10 years into one of the most respected entities around, but casual fight fans still have certain issues they nee to hash out.
Look no further. Bleacher Report has your intuitive guide to ultimate MMA fanhood.
Here are 10 quick tips to round out your craving for violence.
10. Don't Boo Groin Shots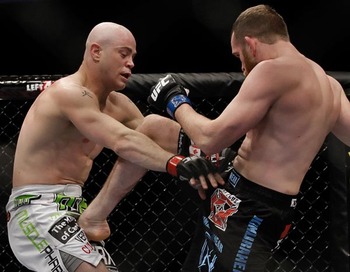 edmulholland.com
As a self-proclaimed guy's guy, I'm ashamed for my fellow gender.
How can you boo groin shots?
That stuff is downright painful. Like a paintball to the neck.
Nothing is more disgraceful to the sport of MMA, as well as the fighter involved, than booing an accidental illegality.
Stay classy. It benefits everyone.
9. Acknowledge the Takedown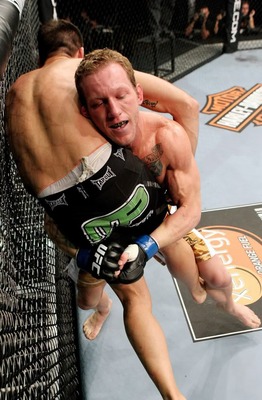 mmamania.com
I can't tell you how many times I've had to restrain myself from laying the smack down on an MMA fan who doesn't respect the takedown.
If you're one of those people who only want to see a standup showdown, go watch another sport like boxing or kickboxing.
The bottom line is that a good takedown offense—or defense, for that matter—could mean the difference between a win or a loss.
8. Undercard Fights Are Worth Viewing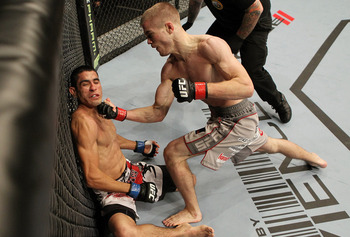 Getty Images
It wasn't that long ago that some of the top fighters in MMA, more specifically the UFC, were fighting on PPV undercards.
So before you dismiss a fight just because it doesn't make the pricey four-hour cut, take a shot in the dark and watch some lesser-known prospects.
It makes for good entertainment and no doubt increases your knowledge of who's who and what they can do inside the cage.
7. Joe Rogan Often Gets Carried Away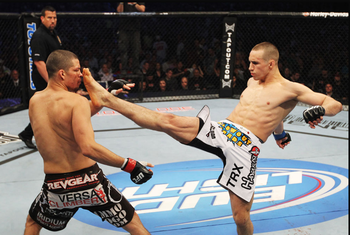 prommanow.com
Listen, I love Joe Rogan.
He's a hilarious comedian, an awesome Podcast host and an exceptional UFC color commentator.
But sometimes, through the thick and thin, Rogan gets a little too carried away when announcing fights.
He often gets buck wild when it "looks" like somebody gets hit or it "seems" like somebody is in trouble, but meanwhile nothing is actually happening.
I'm not suggesting you tune him out entirely, but it'd be beneficial to reserve cheering or booing until you see the action for yourself.
6. Women's MMA Is Definitely Entertaning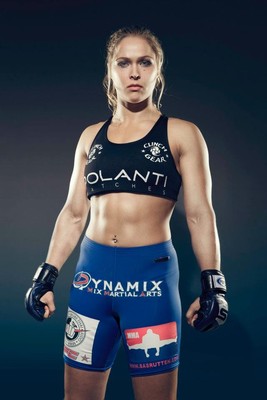 ibtimes.com
As much as I consider myself a competent individual when it comes to self-defense, I'm going to have to admit I'd get my clock cleaned by nearly every relevant female mixed martial artist there is.
While that's somewhat terrifying, it's more of a respect for what they do.
The fact that fighters like Ronda Rousey, Gina Carano, Sara Kaufman and Miesha Tate don't receive the same respect for fighting that men do is sickening.
Guys, ladies can throw down. Not to mention they aren't too bad to look at.
5. Interim Titles Are for the Birds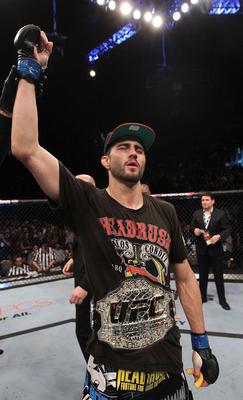 allwrestlingsuperstars.com
Interim titles are more or less shams.
They really don't mean anything besides an automatic bid to challenge the true champion when he returns from injury, suspension or whatever it may be.
So before you refer to a fighter as a champion, such as Carlos Condit in the UFC's welterweight division, remember who the true champion is.
It just seems silly to have all these titles floating around. MMA isn't boxing.
4. Bud Light Is the Beverage of Choice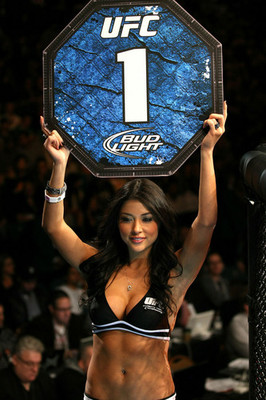 examiner.com
If you aren't 21, don't abide by this useful guideline.
But for those of you who can legally crack open a cold one, make Bud Light your Fight Night beer.
The blue label and smooth taste just seems right when watching two guys try to knock each other out.
Just think, through all the historic battles inside the UFC's Octagon, Bud Light has been center stage for nearly all of them.
3. There Are Respectable Promotions Other Than the UFC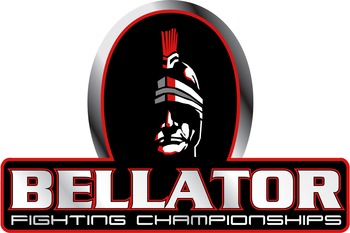 mma-fighter.com
The UFC is mixed martial art's be-all and end-all.
There's no disputing that.
But before you get wrapped up in just watching fighters from one specific promotion, realize that there are many other worthy parties out there.
Bellator, SHOOTO, Strikeforce and K-1 (only kickboxing) are just a few of the promotions available at your fingertips.
Remember, MMA isn't like baseball, football or basketball. Fighting is worldwide.
2. The UFC Flyweight Division Is No Joke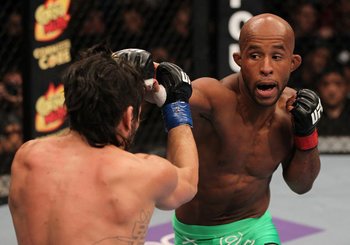 sports.yahoo.com
Everyone knows that the UFC has the greatest fighters in the world.
From Anderson Silva to Jon Jones, Junior dos Santos to Georges St-Pierre, the historic names are timeless.
But what most casual fans don't know if that the newly installed flyweight division is truly as good as it gets.
When you watch two 125-pound athletes throw everything they have into a 15-minute sprint of a fight, the entertainment is endless.
Why wouldn't you want to see power shot after power shot, takedown after takedown and super kick after super kick be produced with the same speed and effort from the first bell to the last?
Flyweights are the shiznit. Don't count them out based on size and relative obscurity.
1. Keep an Open Mind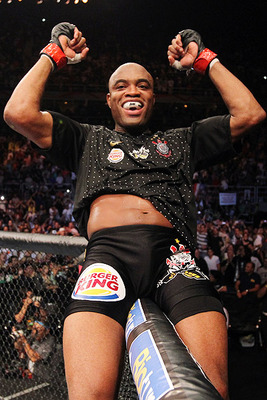 espn.go.com
Mixed martial arts is a roller coaster.
Fighters are going to have good fights and they're going to have bad ones.
Referees are going to end fights slightly early and they're going let them go a little too far.
Champions are going to fall and prospects are going to rise. Contenders are going to get snubbed and veterans given the ultimate opportunity.
Head kicks are going to land and submissions are going to be defended. That's just the way it is.
But as fans, there's one thing you can do to keep a cool, calm and collected state of mind.
Expect anything.
For more UFC/MMA news and coverage, Follow @DHiergesell
Keep Reading