As opposed to the NBA and NFL, where top draft picks often make an instant impact, the NHL is more like the MLB in that prospects often take a few years before making an impact in the pros.
This can make determining draft winners and losers a bit tricky, since very few of these players will see the ice next year. Thus, we have to take a deeper look at the draft process itself.
Did the team get good value with its pick, or did it reach? Did the team shore up a position that could use bolstering with young players? How likely is that player to make a quick turnaround to the NHL?
It's why the Edmonton Oilers—despite drafting the consensus top prospect in this draft, Nail Yakupov—won't make this list. They didn't need young forwards, they needed young defensemen. Yakupov is a great player; he just isn't the best fit.
Let's take a look at those teams that nailed their picks and earned an "A".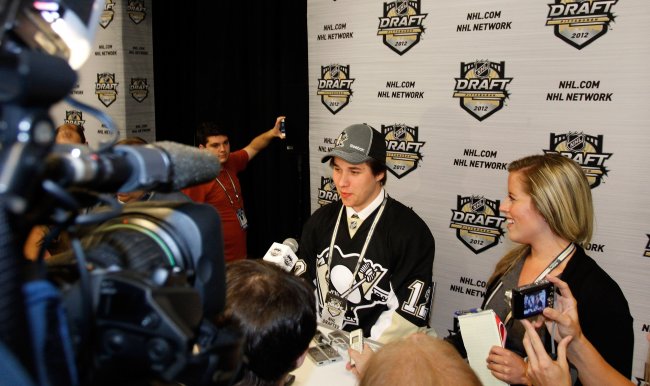 Justin K. Aller/Getty Images
The team ended up with two first-round picks after landing the No. 8 selection as part of the Jordan Staal trade. They used that pick to select defeseman Derrick Pouliot, and followed up at No. 22 with another young blueliner, Olli Maatta.
This team should be covered in the offensive category for years to come, so adding two highly regarded defensive prospects was a job well done by the Pens. In a year rife with defensive talent, the Penguins did well to put themselves in a position to land to quality prospects on the blue line.
Buffalo Sabres: A+

Grigorenko has had his work ethic questioned in the past, but based purely on talent, he was worthy of a top-five pick. He had 85 points in 59 games for the Quebec Remparts this past season, for heaven's sake.
Grigorenko has more skill and projects as a top-line center, but the size, strength and wicked shot of Girgensons make him one hell of a prospect as a second-line option. Gotta love this draft for the Sabres.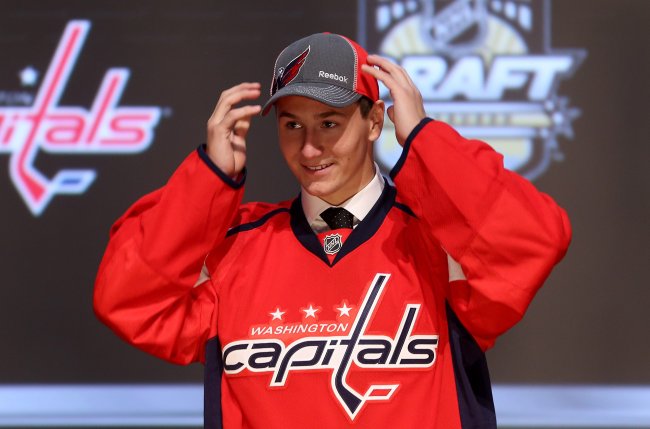 Bruce Bennett/Getty Images
Which team had the best first round?
The Caps got the steal of the draft when Filip Forsberg dropped to them with the 11th pick, a player I projected would go second overall. The power forward scores goals in droves, and though he may take some time to develop since he is still just 17, Forsberg has huge upside.
With the 16th pick, the Caps added some grit in forward Tom Wilson, a hulking, physical 6'3" presence who will bang on the boards and chip in his share of goals in the process. While I thought the Caps may have gone defensive with one of the two picks, they certainly nailed the picks with the forwards they brought in.
Hit me up on Twitter—my tweets hit the mark more often than Spain's passing.