NBA Draft 2012 Schedule: Start Time, Date, Live Stream, TV Info and More
June 25, 2012

Mike Stobe/Getty Images
In just three long days, the 2012 NBA draft will have officially come upon us. No one saw it coming, everyone waited in anticipation and absolutely no one will know what's going to happen after Anthony Davis goes first overall.
No matter how many writers pump out mock drafts.
As the day comes, eyes will be glued to their respective computer and television screens as they anxiously await the arrival of their franchise's next big thing. In order to do so, however, those viewers must know where to turn.
For all of that information and more, follow closely.
Where: Prudential Center, Newark, New Jersey
When: 7 p.m. EDT, June 28, 2012
Watch: ESPN
Live Stream: http://ESPN.go.com/watchespn/index
2012 NBA DRAFT FIRST ROUND ORDER
 1. New Orleans Hornets
 2. Charlotte Bobcats
 3. Washington Wizards
 4. Cleveland Cavaliers
 5. Sacramento Kings
 6. Portland Trail Blazers*
 7. Golden State Warriors
 8. Toronto Raptors
 9. Detroit Pistons
 10. New Orleans Hornets**
 11. Portland Trail Blazers
 12. Milwaukee Bucks
 13. Phoenix Suns
 14. Houston Rockets
 15. Philadelphia 76ers
 16. Houston Rockets***
 17. Dallas Mavericks
 18. Minnesota Timberwolves****
 19. Orlando Magic
 20. Denver Nuggets
 21. Boston Celtics
 22. Boston Celtics*****
 23. Atlanta Hawks
 24. Cleveland Cavaliers******
 25. Memphis Grizzlies
 26. Indiana Pacers
 27. Miami Heat
 28. Oklahoma City Thunder
 29. Chicago Bulls
 30. Golden State Warriors*******
*From Brooklyn Nets.
**From Minnesota Timberwolves.
***From New York Knicks.
****From Utah Jazz.
*****From Los Angeles Clippers.
******From Los Angeles Lakers.
*******From San Antonio Spurs.
Top Players Available
Anthony Davis, PF, Kentucky Wildcats
What really needs to be said about Anthony Davis? He's the best interior defender to come out of college since Dikembe Mutombo and has mastered a very rare aspect of basketball: dominating a game without having the ball in his hands.
Davis is the consensus choice for the first overall draft pick; so much so that Slam Magazine has already published an issue with Davis in a New Orleans Hornets uniform (see picture above). In all likelihood, he'll also be a front-runner for Rookie of the Year.
Thomas Robinson, PF, Kansas Jayhawks
Thomas Robinson is one of the easiest players to root for. His tragedy-turned-triumph story is as inspiring as any we've ever heard; His on-court effort is as admirable as any we've ever see. His all-around ability is on par with or above any and everyone in this draft class.
Consider Robinson a fan favorite in the making.
He's an excellent offensive rebounder due to his ability to utilize his broad shoulders and overwhelming upper body strength to achieve position and impose his will. As a result, Robinson is a threat to put up 20 points on any given evening as he rarely shies away from contact. He's also a polished low-post scorer with an excellent mid-range jump shot that drifts all the way out to the three-point line.
For Robinson, the biggest negative is his tendency to rely on his mid-range game. With excellent interior scoring ability, Robinson must establish himself in low before stretching the floor.
Bradley Beal, SG, Florida Gators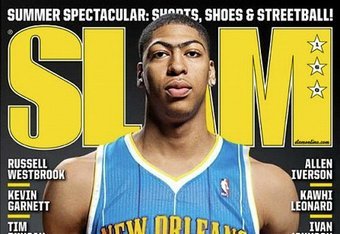 Bradley Beal is one of the safest picks in this draft class, as he combines elite shooting ability with off-the-ball prowess that is reminiscent to that of a young Ray Allen. Due to this fact, Beal has star potential and a basement of Kyle Korver: an elite jump shooter with value to any and every team.
When push comes to shove, Beal is worth the top-five label that most have offered him. He's an outstanding rebounder, gives a great effort on defense and is a threat to penetrate off of the dribble at any given moment. As long as his quickness translates, this makes him nearly impossible to anticipate.
Just like any other prospect, however, Beal does have his downside. Some feel he's rather frail, while others have labeled him to be a bit of a tweener. The true battle Beal will have, however, is taming his shot selection. If he does so, expect his shooting percentages to increase accordingly.
For all the latest NBA draft news, as well as updates on your favorite NBA teams, be sure to follow my B/R profile and Twitter account.