The 15 Meanest Managers in MLB History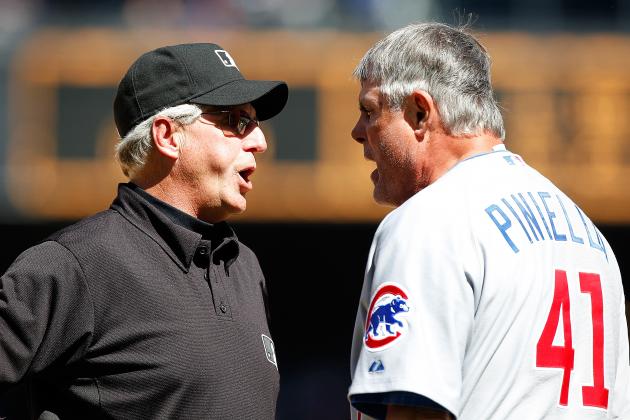 Otto Greule Jr/Getty Images

Managers are supposed to be the core of a baseball team. They're there to guide, advise, support and lead their team all the way to postseason dominance.
There are different styles of managing, but there are those managers who are downright mean. It is one thing to be critical and to try to make a team better, but there is a proper way to do that without crushing the spirit of the team.
Mean managers are often times highly successful as well, so it is really difficult to judge if meanness is a desirable trait.
With these thoughts in mind, here are the 15 meanest managers in MLB history in no particular order.
Begin Slideshow

»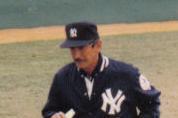 http://upload.wikimedia.org/wikipedia/commons/c/ca/Billymartin1.jpg
Billy Martin was a great manager on the field, and he definitely won plenty of ballgames. However, he was also that man in the middle of the "Bronx Zoo." He was volatile and had a very hot temper particularly on this team with a weird mix of personalities to begin with. He is a great example of mean bringing success.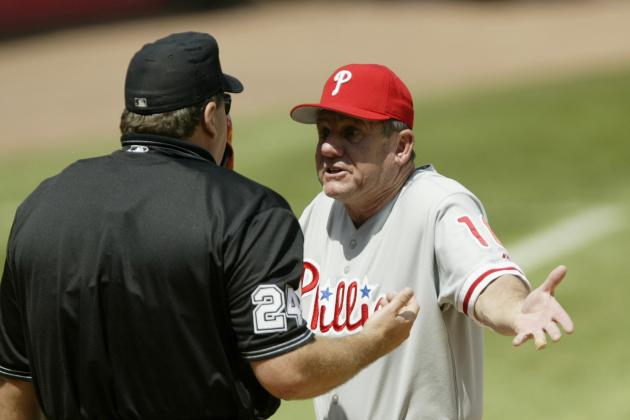 Ezra Shaw/Getty Images

I am a Philadelphia Phillies fan, so I was really obligated put to Larry Bowa on this list. While I loved watching him manage, I always wondered how long he would survive each game. He was a fiery manager, and while that may have been partially responsible for turning around baseball in Philadelphia, it got him in trouble with the umpires at times.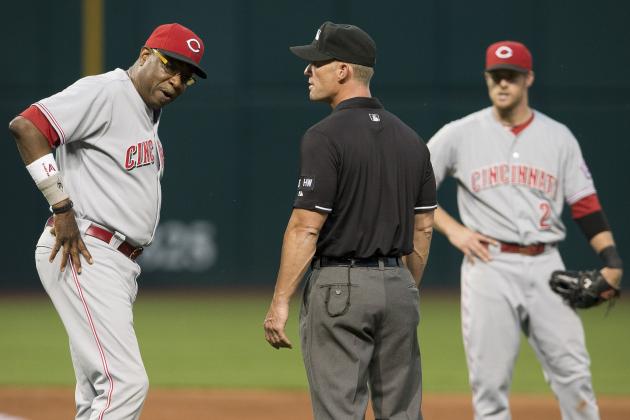 Jason Miller/Getty Images

I wasn't going to put Dusty Baker on this list, but it is a little bit difficult to leave him off when you consider his feud with starting pitcher Derek Lowe. Essentially, on June 14, Dusty Baker admitted that he wanted Mat Latos to buzz Lowe. I understand players taking things out on each other because it does happen quite a bit, but it really isn't the place of the manager to run a game based on his own personal conflicts.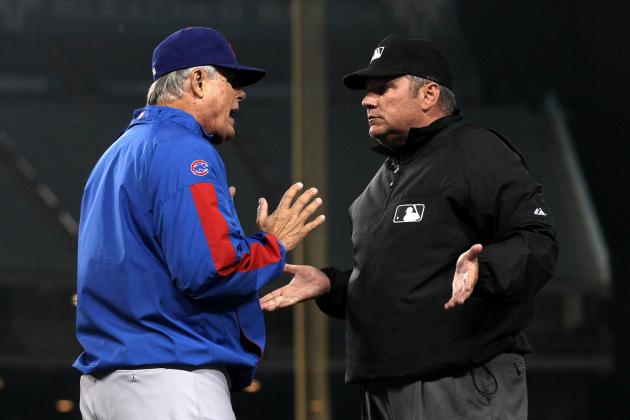 Stephen Dunn/Getty Images

"Sweet Lou" Pinella managed some of the best players of our time, and he won a lot of baseball games. However, he had some infamous clashes with umpires, and he was known around baseball for what some might call passion or others might call anger. Whichever it really was, he was an excellent baseball manager who also happened to let frustration get the best of him.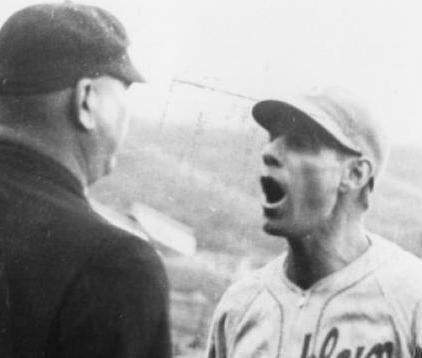 http://2.bp.blogspot.com/_vB4CewgPOXY/TFsbiHGsaYI/AAAAAAAAAl8/zLCvy5dj_9Q/s1600/Durocher.jpg
Leo Durocher didn't earn the nickname "Leo the Lip" because he was a mild-mannered man. He was ejected from numerous games and is probably most well known for stating that "nice guys finish last." In his defense, Durocher is a Hall of Fame manager, so he definitely didn't finish last, but he was not known as the friendliest guy on the diamond.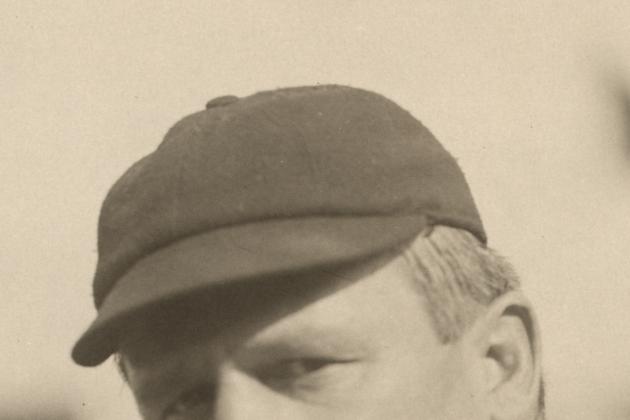 http://upload.wikimedia.org/wikipedia/commons/a/a2/John-McGraw-1910.jpeg
John McGraw is one of the best managers in baseball history, but he was also apparently not very nice on the diamond especially during his playing days. According to his biography from SABR, McGraw definitely didn't mind cutting ethical corners, shall we say, to win a baseball game. That could definitely be considered mean.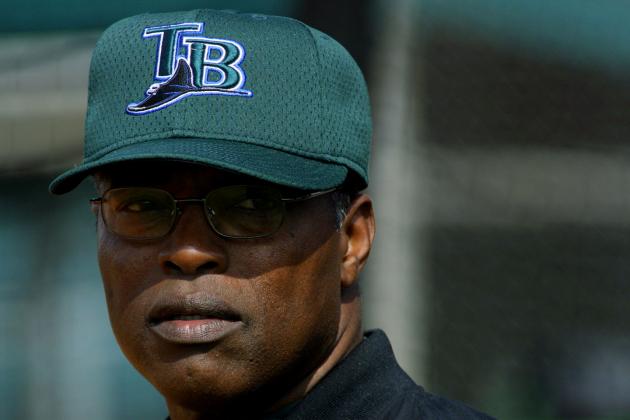 Rick Stewart/Getty Images

Hal McRae makes this list simply because of his one memorable, profanity-laced tirade that ended up with him throwing a phone and probably scaring all of the reporters around him out of their minds. Sure, it probably isn't fair to have one moment determine whether or not McRae was a mean manager, but he definitely did not like the media at least on that day.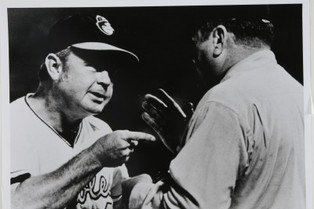 http://static.ddmcdn.com/gif/earl-weaver-1.jpg
Earl Weaver is another Hall of Fame manager on this list, but there have been very few more cantankerous managers than this man. I would not want to be an umpire who blew a call against Weaver. He barely ever let any issue rest until he was good and ready. Another great manager, but another temper that ran a little bit too hot.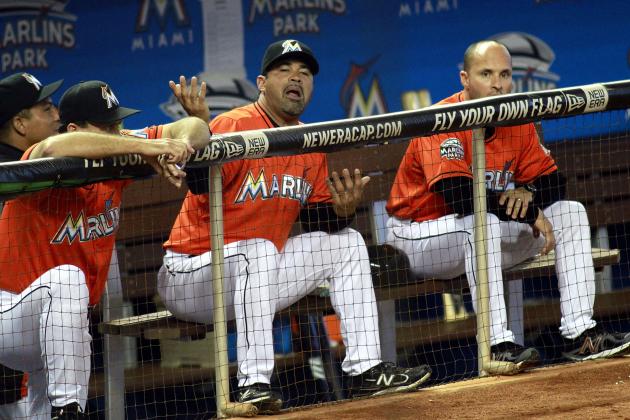 Marc Serota/Getty Images

While Ozzie Guillen is entertaining, he definitely lets his emotions get the best of him every now and then. He has made some very controversial comments over the years, and he is one of the more polarizing figures in Major League Baseball today. It takes a certain type of player to be able to effectively perform for a manager like Guillen, but he seems all right in Miami so far.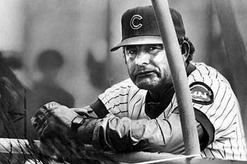 http://4.bp.blogspot.com/_okSIvb7zcQE/S9pTKZFWjaI/AAAAAAAAGsE/XJgEo_OlxjQ/s400/elia.jpg
Lee Elia is on this list for the exact same reason as Hal McRae. He had one epic tirade that has lived on in Chicago Cubs' memory to this day. Granted, he was defending his team, and it is a good thing for a manager to do, but he really went way too far in that one particular instance. His managerial career since then has been very spotty, so this explosion very well could have been an isolated incident.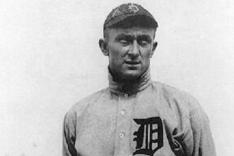 http://cdn.bleacherreport.net/images_root/images/photos/000/826/999/350TyCobbMarch1914_crop_340x234.jpg?1267042942
Ty Cobb was one of the meanest people to ever play baseball, and since he spent some time as a player and manager, there was really no way I could possibly leave him of this list. While he was highly respected as an athlete and is one of the best to ever play the game, he was not a nice person whatsoever.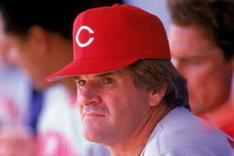 http://cdn.bleacherreport.com/images_root/image_pictures/0541/5727/263_crop_340x234.jpg
Pete Rose was a great player, and while it has never been confirmed that he ever bet against the Cincinnati Reds while he was their manager, that was a mean move. One might argue that it didn't hurt anyone directly, but his actions directly placed a shadow over that entire Cincinnati Reds team. Not only is it unethical to gamble on a game you are involved in, but it is really mean to put your players in that situation.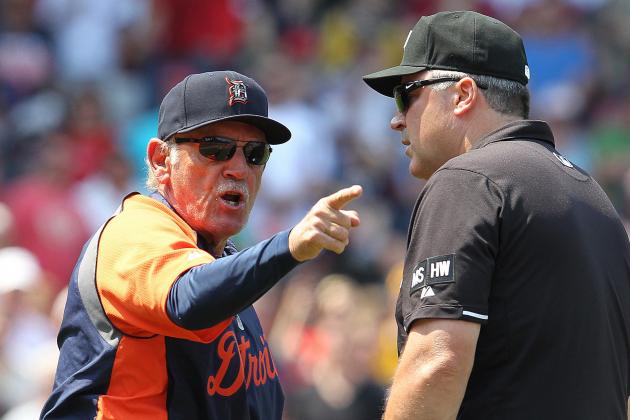 Jim Rogash/Getty Images

Mean doesn't necessarily mean a negative. Jim Leyland has been talking about how his Detroit Tigers this season need a "mean streak." Leyland is a fiery guy as well, so maybe he is hoping that his team will be able to feed off of some of that. Mean doesn't necessarily have to be a bad thing since you do need a little bit of that aggression to be successful.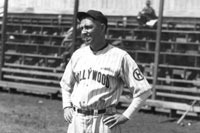 http://www.milb.com/milb/images/history/top100/1_pr_oscarvitt_3newark.jpg
Many of you may not have heard of Oscar Vitt, but he managed the Indians when they used to be terrible in the 1940s. However, when you manage a team, it is probably not the best to call the team the "Cry Baby Indians." That really doesn't do wonders for team morale as bullying team members is not a solid way to stay in that position.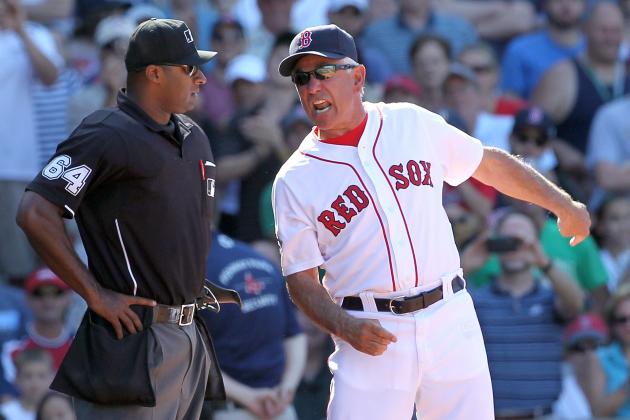 Jim Rogash/Getty Images

This one came up just recently when Bobby Valentine essentially questioned whether or not Boston Red Sox third baseman Kevin Youkilis still had a passion for the game. That is an incredibly low blow. If you're making a profession of something as difficult and rigorous as baseball, you obviously need to love it. While he didn't say very much, that was a very mean shot.
Whether you think I know everything or nothing about Major League Baseball, you should follow me on Twitter or become a fan on Facebook and keep in touch. I love hearing what you all have to say!

Follow @spinkickers