WWE 2012: Best Wrestler, Best Match and Other Mid-Year Awards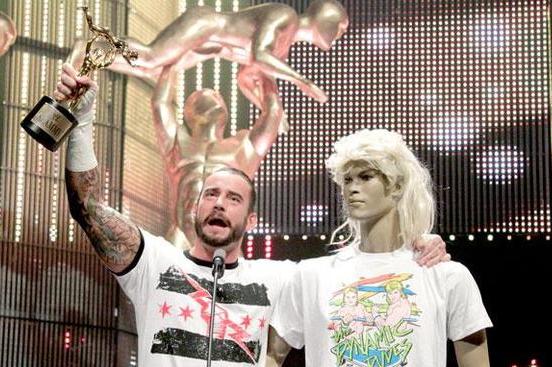 Photo from wwe.com
The first half of 2012 in WWE has given fans heart-stirring matches, memorable new characters and megastars galore.
We've seen Daniel Bryan emerge beloved from the ashes of his WrestleMania loss.
We've seen Brodus Clay become the Funkosaurus and we've met the intellectual savior of the masses.
Who has been the wrestler of the year so far? What match and what pay-pay-view have shined the brightest?
Of course, all these awards could look mighty different by the time the end of the year comes around, but let's breakdown 2012's first six months.
The envelopes, please.
Begin Slideshow

»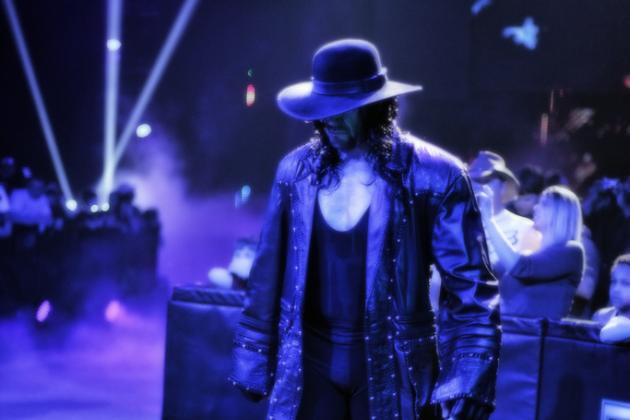 Photo by Wright Way Photography
Winner: WrestleMania 28
With only 2012 only halfway over, WWE can proudly boast that they've put on three excellent pay-per-views: two very good ones and only one rancid stinker.
Royal Rumble featured some great special appearances from the likes of Road Dogg, Hacksaw Jim Duggan and Kharma. Elimination Chamber had fans pulled in with Santino's performance and the incendiary start to CM Punk and Chris Jericho's feud.
Extreme Rules delivered high-quality entertainment as well.
It seems like the easy out to pick the biggest show of the year, but even with its blemishes, WrestleMania is 2012's best show so far.
As sour a taste as the World Heavyweight Championship 18 second debacle and the Brodus Clay padded butt dance left in fans' mouths, the big names, the stirring spectacle and compelling wrestling puts WWE premier show on top.
Jericho and Punk did their best to steal the show with an emotional fight. Triple H and Undertaker kept both Undertaker's undefeated streak and his streak of classic WrestleMania matches alive.
A gassed Rock and unnecessary prematch concert didn't stop the Once in a Lifetime match from being a climactic, fitting end to the night.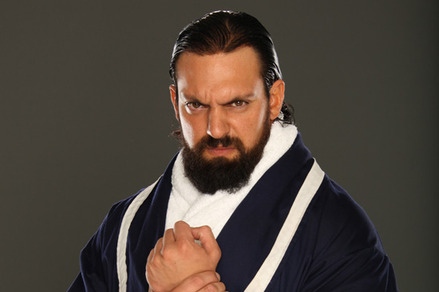 Photo from wwe.com
Winner: Damien Sandow
Sandow had audiences entranced before he even stepped into the ring. His presence on the mic combined with the intellectual savior gimmick has made him the hottest new superstar.
Whether he can maintain his momentum past these initial stages is unclear, but with as much charisma and physical gifts as Sandow possesses, with the right booking he could be a major player in the WWE picture for years to come.
He's brought a genuine excitement to WWE.
Should Sandow choose to accept this award, his acceptance speech may be simply, "You're welcome."
Winner: Brock Lesnar's Return
In the age of the Internet and dirt sheets, it's hard to surprise fans. And while some certainly knew that Brock Lesnar was coming back, the WWE fan base as a whole was rattled with excitement when his music came on.
John Cena had just lost to The Rock at WrestleMania.
It looked as if those two would have another showdown, at least a verbal one when a giddy crowd watched as the returning Lesnar stomped down the ramp instead.
Getting adult fans to mark out like that is a fantastic accomplishment.
Not only was an exciting wrestler back, he was back with an aura of non-wrestling legitimacy.
The former UFC Heavyweight Champion was on Raw.
The thrill of WrestleMania still buzzed that Monday and Lesnar's arrival kept it going, at least until he left post-Extreme Rules.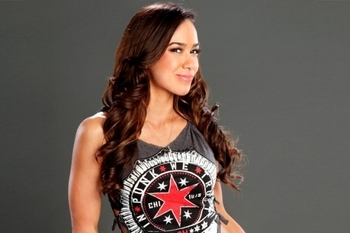 Photo from wwe.com
Winner: CM Punk, Daniel Bryan and Kane (with AJ)
What may have been born from WWE's lack of confidence in two former independent stars' ability to carry a main event feud turned out to be WWE's most intriguing storyline of the year thus far.
But it isn't so much the veteran Kane who is providing the depth that this feud has—it's AJ.
The three men are doing a fine job of providing entertaining action in the ring and knocking out quality promos when asked to, but it's the unpredictability and sex appeal of AJ that has made this something special.
Trying to guess her intentions and what she'll do next has become as fun as finding who wins the matches.
Winner: Daniel Bryan vs. Sheamus at Extreme Rules
John Cena had two marquee matches with more star power and marketability. CM Punk has had some fantastic work so far. Undertaker and Triple H exceeded lofty expectations.
Still, the best story combined with the best wrestling goes to the World Heavyweight Championship match at Extreme Rules.
As Daniel Bryan began to hit his stride as a heel, as the fans globbed to him, screaming "Yes!" the whole time, he and Sheamus went to battle with great momentum.
Both men delivered.
In a battle of the gutsy warrior vs. the crafty technician, Sheamus and Bryan proved themselves as top-tier guys.
It may not have had the emotional weight of Undertaker and Triple H, but it had faster, more enthralling action.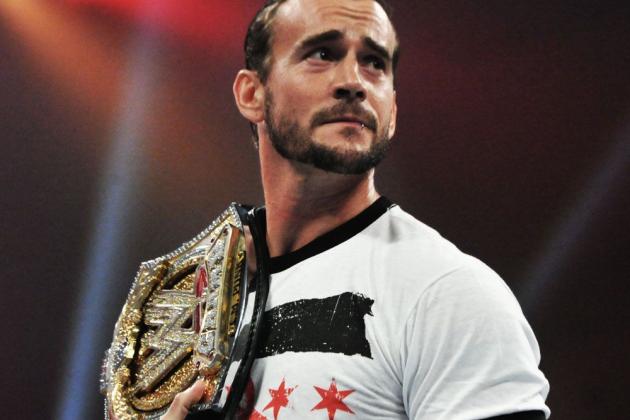 Photo from wwe.com
Winner: CM Punk
Despite not being given true main event status, CM Punk has been a big-time star throughout the first half of 2012.
He's been a part of one of if not the best match of every pay-per-view so far. His work with Daniel Bryan has fans buzzing.
His feud with Bryan and Kane is the most compelling rivalry of the half-year.
Second place goes to his deeply personal battle with Chris Jericho.
There are fans who say that Punk has become stale, but he can't redo his infamous shoot promo every week. He's been a worthy WWE Champion, a fantastic worker and a magnetic personality.
As we enter the second half of the year, will Daniel Bryan surpass him?
Will Punk lose his momentum or will we see him prove his claims of being the best in the world?