2012 NBA Draft: 5 Players Who Will Develop into All-Stars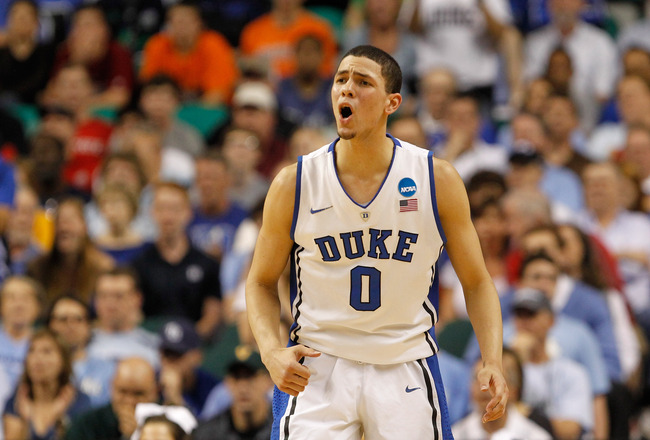 Streeter Lecka/Getty Images
A ton of players from this year's NBA draft have the potential to turn into All-Stars one day.
This 2012 draft class is one of the deepest in NBA history, loaded with sophomores who could have been drafted in the lottery last year, but returned to school in fear of a lockout cancelling the 2011-2012 season.
Almost every player who gets selected in the first round will immediately battle for a spot in their team's rotation, some even starting for their respective team right off the bat.
Here are five players who will develop into All-Stars during their NBA career.
Royce White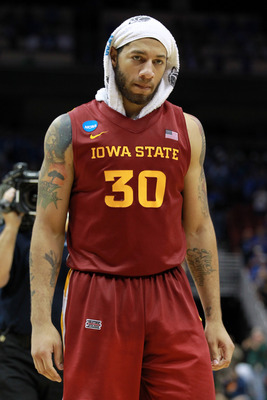 Andy Lyons/Getty Images
2011-2012 Statistics: 13.1 PPG, 9.2 RPG, 5.1 APG
Royce White has all the tools needed to be a top 10 pick and eventual All-Star in the NBA, but his off-court issues have really set him back during his college career.
After getting kicked off the team at Minnesota for various arrests and run-ins with the law, White had an extremely successful season at Iowa State.
In only one season at Iowa State, White led his team in points, rebounds, assists, steals and blocks. He is an all-around player who can do everything on the court.
If he can just focus on basketball and not get distracted with off-court issues, White will be the steal of the draft and an All-Star in no time.
Artnett Moultrie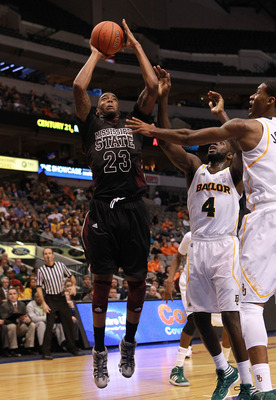 Ronald Martinez/Getty Images
2011-2012 Statistics: 15.8 PPG, 10.6 RPG, 1.1 APG
After transferring from UTEP to Mississippi State after his sophomore season, Arnett Moultrie really stepped his game up to compete with the better competition in the SEC.
During his two seasons at UTEP, Moultrie only had nine double-doubles. This season, he doubled that figure and put up 18, even though he was now going up against better centers than he was before.
Moultrie uses his athleticism and long wingspan to be an efficient rebounder on both the offensive and defensive glass.
He is always putting in maximum effort, which will in turn make him a dominant center at the next level.
Austin Rivers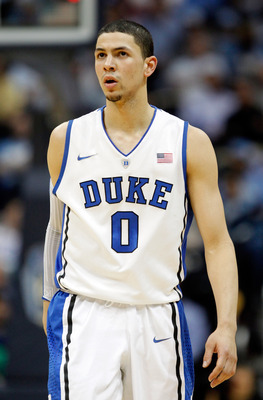 Streeter Lecka/Getty Images
2011-2012 Statistics: 15.4 PPG, 3.4 RPG, 2.1 APG
Austin Rivers is one of the most confident players college basketball has ever seen. He is never afraid to put up a shot, no matter how deep or tightly covered he is.
Rivers also has an unbelievable handle with the ball. He has an extremely quick first step and one of the nastiest crossovers I've ever seen.
Like most of the current All-Stars in the NBA, Austin Rivers thrives in one-on-one isolation situations. He especially loves to have the ball in his hands when the game is on the line.
Rivers will one day put on a show for the fans in an NBA All-Star Game; not only will he make the team, but he'll also dominate and take home the MVP trophy.
Harrison Barnes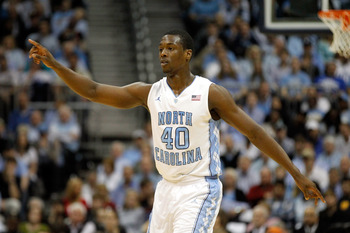 Streeter Lecka/Getty Images
2011-2012 Statistics: 17.4 PPG, 5.2 RPG, 1.0 APG
Harrison Barnes is a pure scorer. He will be an All-Star during his NBA career due to his ability to put up huge scoring totals on any night.
Barnes is great at creating his own shot. He uses his strength and long arms to create space between him and his defender and then shoots over the top of them.
Not only is he an excellent shooter, but he can also attack the rim and finish in traffic against bigger defenders.
Barnes will have a lot of pressure on him to succeed since he will most likely be a top five pick in this year's draft, but he has the skills and work ethic to handle the pressure and become an All-star caliber player in this league.
Bradley Beal
Doug Pensinger/Getty Images
2011-2012 Statistics: 14.6 PPG, 6.5 RPG, 2.2 APG
Brad Beal is a complete stud on the basketball court. There is nothing this kid can't do with the ball in his hands.
Beal's tough to guard because he can hurt you in so many different ways.
If his defender guards him too tightly, he will just blow past them and finish with a crafty move around the rim. If his defender backs off of him and leaves him room to shoot, he will just drain jumpers all night long.
The issue with Beal isn't whether or not he has the skills to be an All-Star, because he clearly does, but if he wants the ball enough to become one. Beal is a little too passive at times, which is a huge mistake because he is usually the most talented scorer on the floor.
Keep Reading