Lebron James, Kevin Durant And The Top 5 NBA Players At Each Position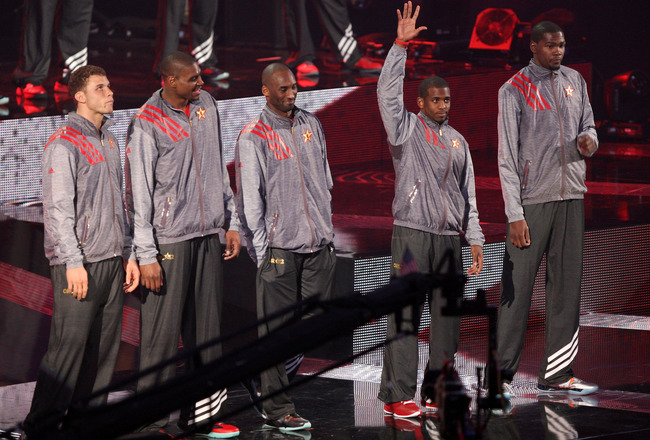 From left to right: Blake Griffin, Andrew Bynum, Kobe Bryant, Chris Paul, Kevin Durant
Mike Ehrmann/Getty Images
Now that the 2012 NBA season has officially come to an end, it's time to sort out who had the biggest impacts at their individual positions.
From point to center, guard to forward, each player is given ultimate scrutiny in order to ensure that each spot is awarded to the most deserving star.
It is going to be a duke-it-out battle between Andrew Bynum and Dwight Howard, a free-for-all between the Durantula, Kevin Durant, and the King, Lebron James. Will The Mamba be blinded by Flash, or will the seventh-best player retain his rightful place?
In the end, the awards will be handed out, and the results will stand.
You thought the Pacquiaou-Bradley bout was controversial?
You haven't seen anything yet!
Okay, maybe that's a little overboard, but this is sure to have some fans enraged. But regardless of agreement or disgust, here are the top five individual players at each NBA position.
Damn, talk about B/R bragging rights.
Keep Reading