Broughton's Fav 5: Top Contenders That Should Win the MITB Briefcase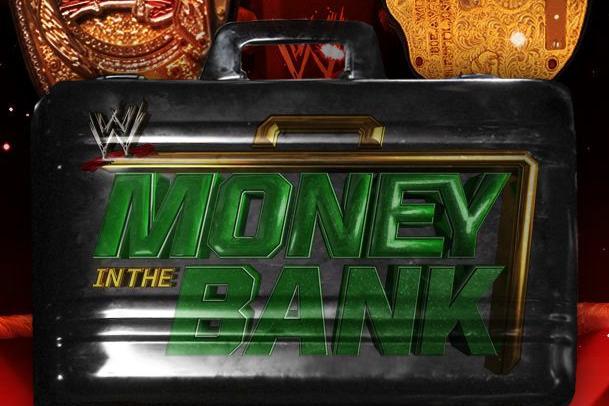 Hello, Bleacher Report, and welcome to another edition of Broughton's Fav Five. In this article, we will be taking a look at WWE superstars who should pull down the Money in The Bank briefcase.
This year's Money in the Bank match is one that I have been excited about for quite some time. Even with rumors swirling that there may only be one match this year, that hasn't stopped me from counting down the days. However, last night, all my excitement came to a halt as Vickie Guerrero announced that the match would include only former Wold Champions. Really?!?!
To me, Money in the Bank is an opportunity for a new star to be made. Guys like Edge, CM Punk and Daniel Bryan all skyrocketed to the top because of this match. However, with the new stipulation, this match will be filled with the same old main eventers.
One thing people have often faulted WWE for is its youth movement. While I have always found it a bit underrated, this just adds fuel to fire. With that said, let's take a look at who really should win Money in the Bank.
Begin Slideshow

»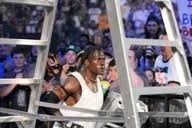 Last summer, Truth caught lightning in a bottle when he made his heel turn. After a long time as a baby face drowning in the mid card, Truth finally became relevant, as he turned into a crazed mad man. He immediately proved that his mic skills were top notch and he knew how to draw heat. I quickly assumed that Truth was in store for a huge push.
However, Truth's suspension took him out of commission, and he eventually returned as a face. At first, I actually liked the idea of Truth being a good guy. He was a grab comedian, which would work perfectly fine as a face. However, it seemed as though Truth has lost that magic he once had.
With that said, I don't believe it's his fault. The fans aren't attached to his character the way the once were, and it lead to his fall.
Truth can now be found back in the mid card, where most think he belongs. However, if Truth can go back to his heel character, I could easily see him becoming a main-event talent. If R-Truth made a drastic change to a heel, he would quickly become a top choice to win the briefcase.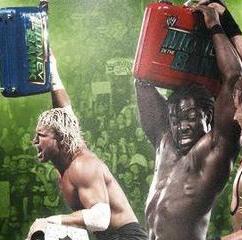 Poor Kofi Kingston. After getting a huge push in 2009, Orton's temper got in the way, as the happy-go-lucky superstar was tossed aside and forgotten about. Earlier this year, he was put in a team with Evan Bourne, as the two were supposed to help reestablish the tag team division.
However, suspensions and injuries on Bourne's part put that to a stop on a few occasions. Even during his reign with Truth, the two had to put a monetary halt to their reign, as Truth was suffering from a broken foot.
Kofi has always been a good worker, and it is about time he gets rewarded for it. This match would be the perfect opportunity for him to get a spot in the main event, as well as show off his acrobatic skills atop a ladder. However, while I certainly believe he can pull it off, WWE has always seemed hesitant with Kingston. He is often trashed for his mic skills, but when given a chance to talk seriously (Orton Feud), he can pull off a decent promo.
Kingston would definitely be one of my top choices to win, but maybe not WWE's. Look for Kofi to once again be cast aside, while others get pushed right on past him.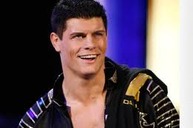 My top three in these rankings could basically be switched around in any order, as all three of them could walk out of the pay-per-view with a briefcase. Cody Rhodes is one of the best up-and-coming studs, and I would definitely mark out if he managed to climb the ladder and retrieve the coveted briefcase.
The one thing about Cody is just when it seems like he is primed and ready for the main event, he is left out to dry. Way back when he was feuding with Orton, many thought he would walk out victorious, but was instead a victim of an RKO. Even after losing his title to Big Show, fans were looking for his rise towards stardom to finally begin, but he won back the mid-card title and went on with his usual business.
One rumored feud that has been talked about for quite some time is Cody Rhodes vs. CM Punk. Punk has just about taken on everything and everyone, so Rhodes would definitely breathe new life into the title scene. Not to mention, the promos between these two would be flat-out awesome. If Rhodes could walk out victorious at Money in The Bank, a feud with these two may end up inevitable.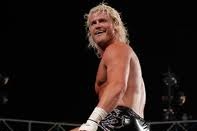 Dolph's career thus far has been wild to say the least. He has shot back from mid-card obscurity to main-event glory, but he has yet to capture a major title for more than a mere two minutes. After title matches with studs like Edge, CM Punk and Sheamus, he still hasn't managed to sneak out a victory with the title on the line.
It certainly seems like WWE likes to punish Dolph Ziggler. Throughout his career, he has played gimmicks such as a male cheerleader and a caddy, yet he still shows up and puts on great matches each and every night. He deserves a main-event run, and the coveted briefcase may very well be his key to success.
Dolph is one of the early favorites to win thus far, and I completely agree. He isn't involved in any major storylines right now, so winning the briefcase would definitely give him a reason to stay relevant. Look for Dolph to win, or at least come very close to winning the match.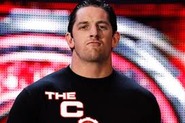 Finally, the man of the hour. Wade Barrett would probably already have a World Championship if injuries didn't get in his way. WWE was planning the hold a Money in the Bank match at Mania that Barrett would win, but due to Wade's injury, the match was scratched all together. However, he is planning to make his return, and what better way to come back than to win such a career-altering match.
Wade's overall skill set is one of the best among non-world champs. He can do it all. His in-ring skills are great outside of his weak finishing move, he can talk, and he knows how to draw major heat. I'm excited for his return, and am hoping he can come back in time for a spot in the elusive ladder match.
Look for Barrett to win the match if he can come back in time. If not, we will just have to wait and see when Barrett finally gets a hold of a major title.