World Football: 10 Things the Media Doesn't Get About the Beautiful Game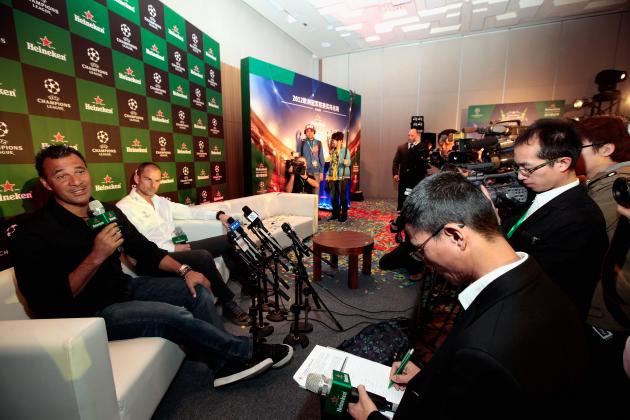 Kevin Lee/Getty Images

In the information age, football has found itself covered in more angles than at any time in its history. With an unprecedented demand to obtain the inside story on a variety of different subjects, footballers and clubs alike have been thrown into extraordinary situations.
Though this happens around the world, this premise is especially true in England. With various tabloids competing against each other and with some of the most powerful journalistic outlets anywhere in the world, the English have changed the way that many perceive the game.
Many generalizations such as, the Premier League has too many foreign players, or that England should win whatever international tournament that they may be in, has influenced the way that many fans think.
The voice the media portrays is powerful, but not necessarily correct. By no means are the members of the media perfect; they are people just like you and I.
The media's voice is wrong some key issues. Here are some examples.
Begin Slideshow

»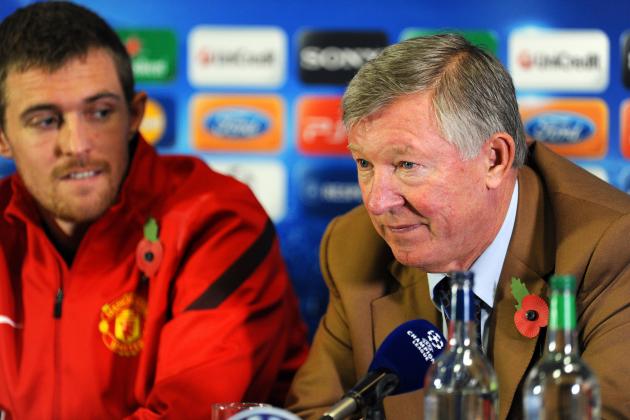 Clint Hughes/Getty Images

In recent years, we have been exposed to people involved in football giving hints to the press on a variety of different subjects. Yet it seems that we dive too much into what these people may or may not say.
This especially appears to be true during post-match press conferences.
Three years ago, Sir Alex Ferguson got suspended for criticizing referee Alan Wiley for "a lack of fitness" following a 2-2 draw. Ferguson was clearly upset abou the draw and blamed the official out of pure frustration. But the media backlash the followed caused Ferguson to apologize to Wiley for his words.
Granted, what Ferguson said was wrong, but media pressure caused the Scot to get suspended. Ferguson responded this way without making a prepared and professional statement.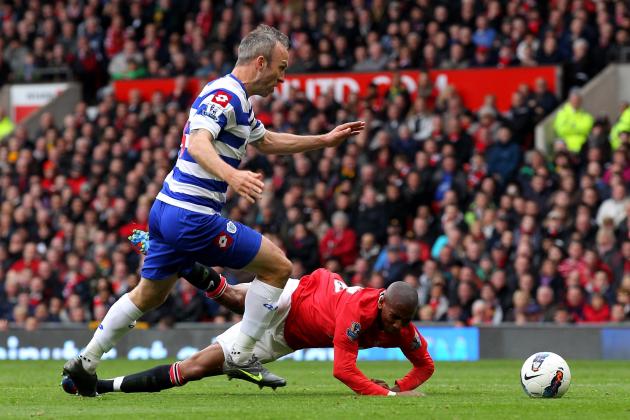 Alex Livesey/Getty Images

Diving always seems to be ridiculed. Sure, it is cheating and it makes some players look like fools, but it does have an important role.
When a player dives, they are helping their team win.
Every player participating in any fixture wants to win and falling over like a branch during a storm is an integral part of winning.
If a player gets away with a dive and sets up his team for a situation that allows them to win, they won't care about the ridicule that they receive. Choosing to ridicule a player for a decision that could benefit themselves is ridiculous. If members of the media were in the shoes of the diver, the odds are that they would probably flop also.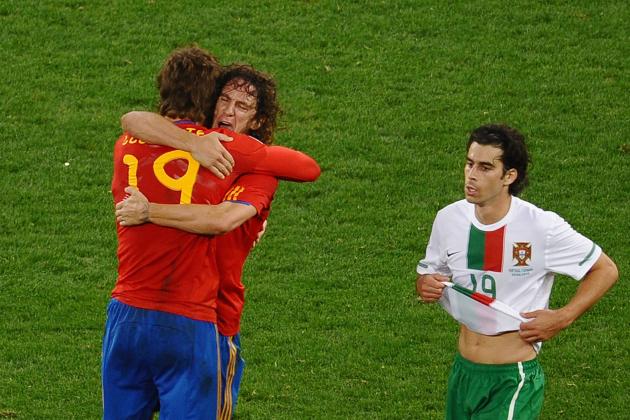 Laurence Griffiths/Getty Images

For many footballing nations in western Europe, the stretch of globalization has led to an incredible improvement in football that has elevated the game to new heights.
This is clear when looking at the last four major international tournaments in which European nations participate. Altogether, western European nations have earned a semifinal spot 13 out of a possible 16 times in World Cups (2006 and 2010) and Euros (2008 and 2012).
These nations are helped tremendously thanks to a network of footballing knowledge that is interchangeably passed along. Unfortunately for England, their geography will make it difficult to conform to this style.
England may get some favorable results against these sides, but much more is needed to win a tournament. Until this network breaks down, England won't win anything except for having the most fans out of everywhere in the world in which they believe they will win any tournament that they are in.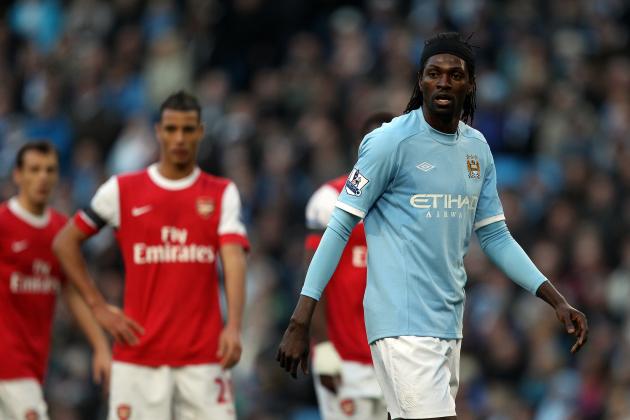 Richard Heathcote/Getty Images

The importance of transfers seems to always get magnified for ridiculous reasons. Sure, it can be nice to buy any great player in the world (aka Manchester City) or lure in a fantastic young talent (Arsenal), but how much success has either side achieved due to their moves?
Manchester City have won two titles since the takeover of the club in 2008, while Arsenal have not won a trophy since 2005. Meanwhile, clubs like Manchester United and Barcelona have risen to the top thanks in large part to academy players.
Sure there could be some fantastic transfers (aka Rafael van der Vaart joining Spurs on Deadline Day two years ago), but just because a move is made doesn't imply that it will help you out.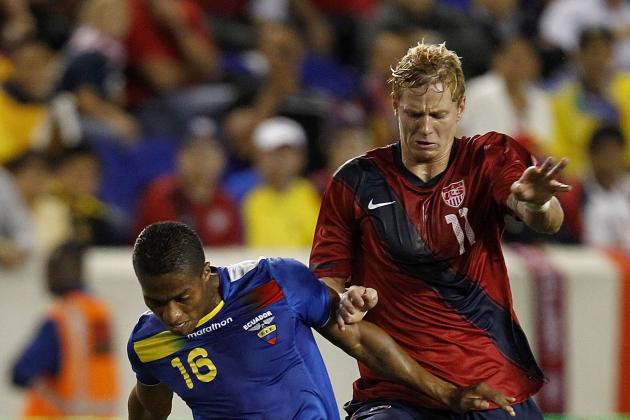 Jeff Zelevansky/Getty Images

Brazil may have some of the most talented players in the world on their squad, but not every Brazilian player is necessarily great. Many players would never get the opportunities that are afforded to them in Europe due to their low talent level, but if they are Brazilian, they just get an extra layer of respect.
Meanwhile, look at Ecuador's Antonio Valencia.
One of the best Ecuadorian footballers in history, Valencia was magical for Manchester United this past season. His transfer value was low when United bought him and considering his value, the Red Devils got their money's worth from him.
Just because the player is of a certain nationality, it shouldn't mean anything. The best players are under the radar, and they can produce in a way that could startle us.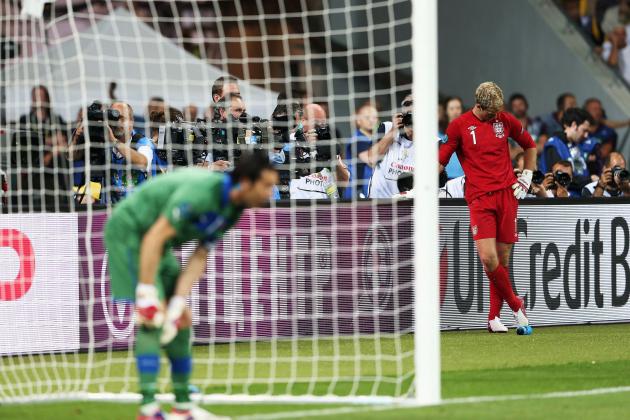 Scott Heavey/Getty Images

Especially for English fans, it seems that penalties are an unfair way to end a match. Why should we end an important match on spot kicks?
The truth is that penalties bring an excitement to a game that could be dull (like England's scoreless draw with Italy several days ago). Seeing players succeed and fail in moments of extraordinary pressure is intriguing; it brings a whole new dimension to these games.
Just look at the shootout that took place at last year's African Cup of Nations. Zambia and the Ivory Coast went through an exhilarating shootout that resulted in Zambia's first title in an international tournament.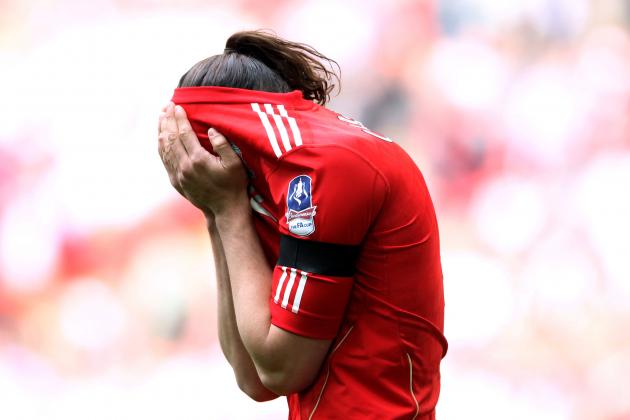 Scott Heavey/Getty Images

It is understandable that with an increased media presence there would be more pressure put onto players and clubs.
But by influencing the decisions of others through bullying tactics (especially through the transfer market), clubs start to get hurt.
Pressure has been put on numerous clubs over the past several years saying where help was needed and it has harmed the clubs and certain players.
If this pressure wasn't put onto clubs for instant success, certain sides would develop into true contenders. Unfortunately, we will probably never see that happen due to the age that we are in.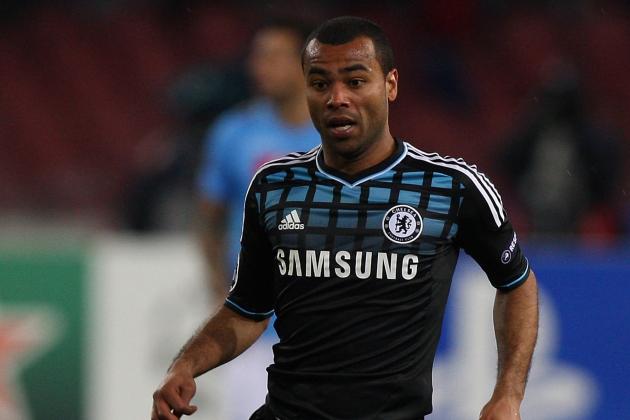 Paolo Bruno/Getty Images

Tabloids have been trying to get scoops on players' private lives for years. That has only elevated even more in recent years with the spread of information.
We have seen this especially happen in England, with London being the biggest source of the problem. Before they divorced, it seemed that every step that Ashley and Cheryl Cole took was scrutinized by the media.
Footballers are people and should be treated as such. They shouldn't be treated as a science experiment.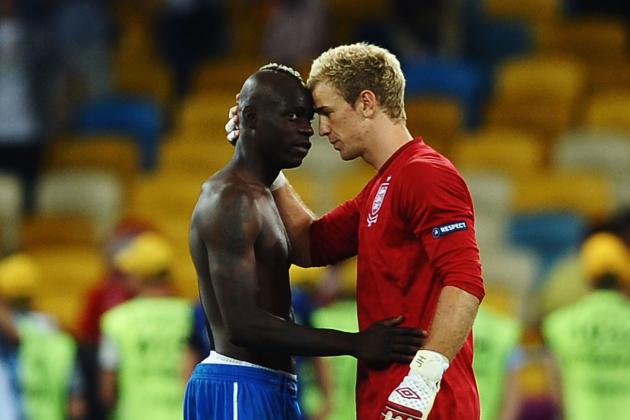 Laurence Griffiths/Getty Images

International tournaments such as the European championships and the World Cup are great because they bring the best players in the world together to compete against each other. But there is one major problem with these tournaments; the media overhypes matchups.
Sure a matchup between Germany and Italy is intriguing, but nationalism gets out of hand during these tournaments, with fans getting fined for displaying inappropriate symbols or fans unveiling a gigantic banner that read "This is Russia".
These players do get ingrained into the tournament, but in nearly every case, the nation becomes more important than the club that the player plays on.
These tournaments should not portray nationalism too much, which causes terrible encounters to occur. The media should try to show more of a fun side of the competition, not remind fans of past results that took place on or off the field.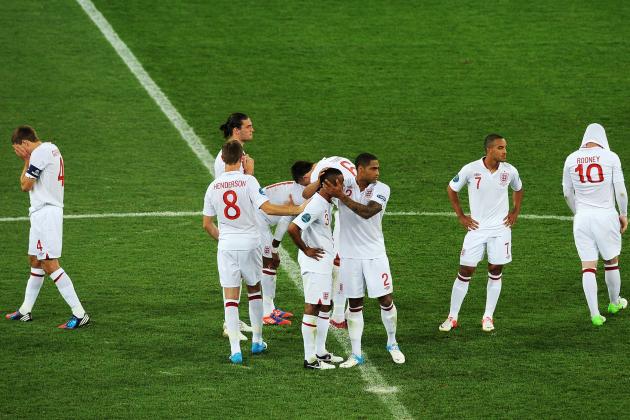 Christopher Lee/Getty Images

This bleeds into the third reason, but England are not the best like the media portrays them to be.
Right now, England is no Germany, Spain, Italy or any other nation. Instead, they are still trying to catch up to the rest of Europe.
England may be better off if they more international tournaments had they won some penalty shootouts. But what is needed is to incorporate more European ideas into their system.
In order to get better, England must recruit better international managers and the media must give this new manager a chance to succeed.
England could become the power that they expect to be in over a decade. They need international minds and strong teamwork to do so. Also, the media must take it easy on these players.