NBA Draft 2012: Best- & Worst-Case Scenarios for Each Lottery Team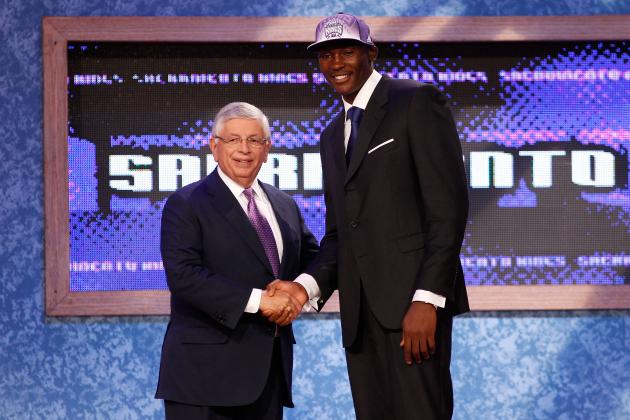 Mike Stobe/Getty Images

With the 2012 NBA draft rapidly approaching, its lottery teams are looking for picks that will lift them from the NBA dungeon. Each one has a best- and worst-case scenario that will affect their team for seasons to come.
Some teams have an obvious pick to make (looking at you, New Orleans Hornets), and others have big-time, tough decisions to make (New Orleans again). Each pick is make or break, superstar or bust.
Here are the best- and worst-case scenarios for each lottery team.
Begin Slideshow

»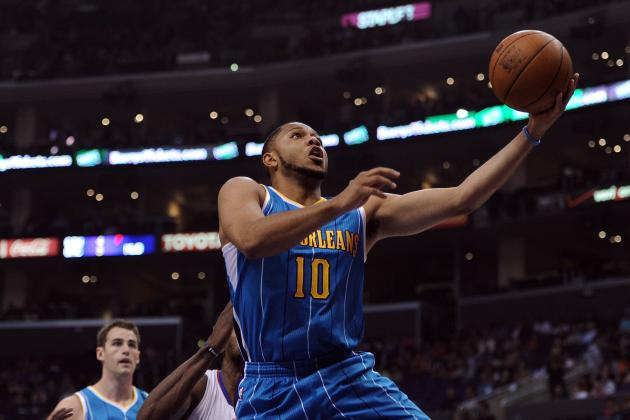 Harry How/Getty Images

Best-Case Scenario: PF Anthony Davis and PG Kendall Marshall
There are a couple of pieces the New Orleans Hornets need to compete at a high level as they have in the past. The first piece is Anthony Davis. As the best player in the draft, Davis is a lock at No. 1.
The other piece is a point guard. Kendall Marshall did a great job leading a team in college (averaging an awesome 9.8 assists per game), and he's the best pure point guard in the game.
Worst-Case Scenario: Passing on Anthony Davis for Any Reason
This is a no-brainer. The worst possible thing the Hornets could do is pass on Davis and let him slip to another team. That won't happen, and it shouldn't.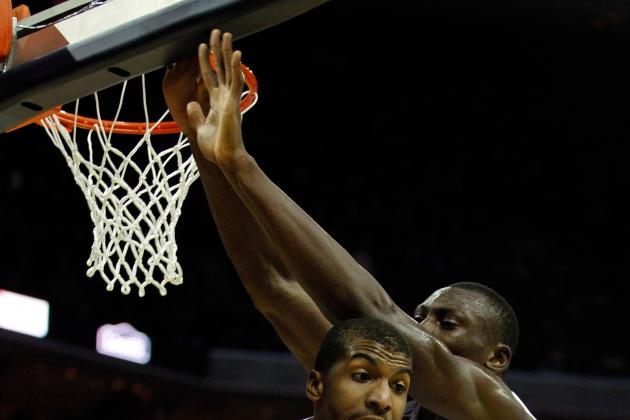 Streeter Lecka/Getty Images

Best-Case Scenario: Draft an Immediate Culture-Changer
The losing culture that has pervaded the Charlotte Bobcats organization will kill the franchise moving forward if something isn't done to stop it. The Bobcats must draft a player who will bring a winning attitude to their team.
Thomas Robinson and Michael Kidd-Gilchrist are both good candidates.
Worst-Case Scenario: Reaching on a Questionable Player
The Bobcats cannot have any mistakes made with this pick. It's not terrible if they don't get a superstar, but they cannot have a bust, especially if it is one that everyone but them can see coming.
Kwame Brown-type prospects should be avoided.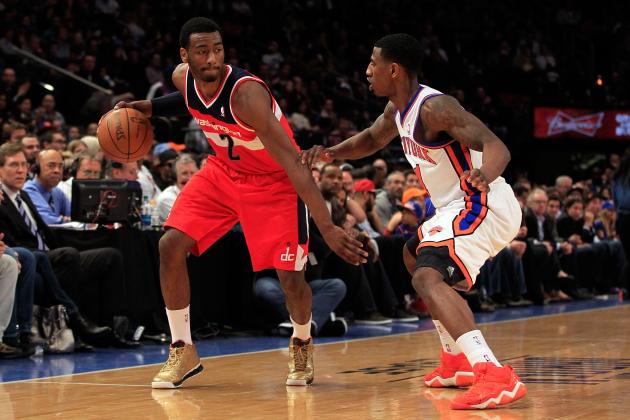 Chris Trotman/Getty Images

Best-Case Scenario: Draft a Dominant Wing
The Washington Wizards need a wing player to put with the talented duo of John Wall and Nene. The two best candidates are Bradley Beal and Michael Kidd-Gilchrist. If either is gone, the Wizards will take the other. If both are still available, the Wizards must decide if they want an athletic slasher or a smooth-shooting guard.
Worst-Case Scenario: Drafting a Knucklehead
The Wizards did a decent job of cleaning up their knucklehead problem this season by shipping out Nick Young and JaVale McGee at the trade deadline. Drafting a player who won't help them build the type of professional culture they are striving for would be extremely detrimental for this team.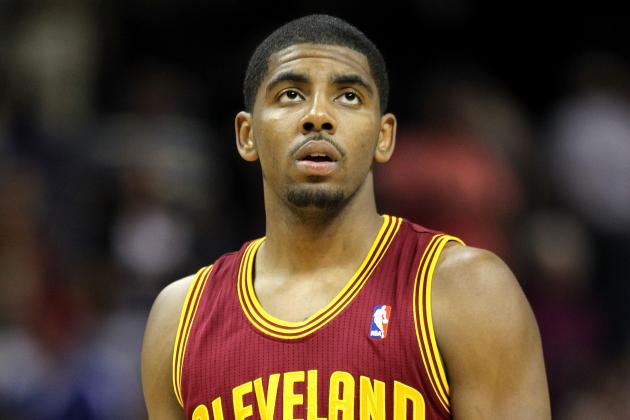 Andy Lyons/Getty Images

Best-Case Scenario: Drafting Bradley Beal
The Cavaliers need a shooting guard to pair with young point guard Kyrie Irving. Beal is the perfect player for the job. He can shoot and score, and he has good size (6'5") for the position.
Michael Kidd-Gilchrist (former high school teammate of Irving) or Harrison Barnes would be decent substitutes if Beal is gone.
Worst-Case Scenario: Drafting a Power Forward
Thomas Robinson is an elite prospect this year for a reason, and there is a chance he could still be available at this pick in the draft. However, it wouldn't be a good pick for the Cavs. They drafted Tristan Thompson last season, and he showed promise coming off the bench. Drafting another PF will stunt his growth, which isn't something you want to do to last year's No. 4 overall pick.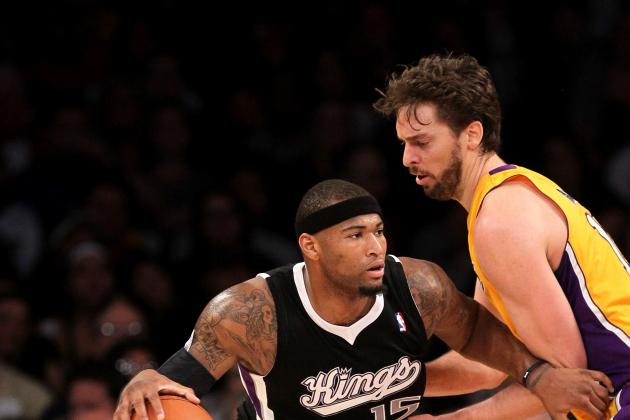 Stephen Dunn/Getty Images

Best-Case Scenario: Drafting a Leader
The Sacramento Kings need a leader. They are one of the most talented bad teams in the NBA, and they won't begin to get better without leadership.
The Kings should hope Thomas Robinson falls to them, as he is the best leader that could be available at this point. He probably won't though, and it will be slim pickings as far as leaders go if he doesn't.
Worst-Case Scenario: Drafting More Aimless Talent
The Kings roster has a lot of young talent on it. There are players on that team that many different contenders would love to have. But the talent just can't go anywhere.
The Kings must draft a player that can help their team go in another direction, not just another talent that can score one-on-one.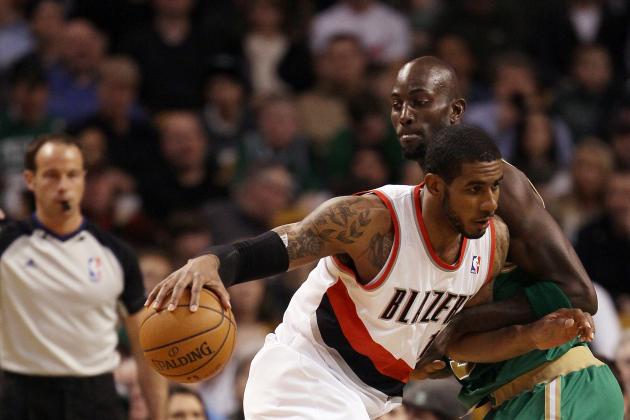 Elsa/Getty Images

Best-Case Scenario: Andre Drummond and a Guard
Andre Drummond could go higher than this, but it looks more and more unlikely. Drummond has high upside and is a true center. LaMarcus Aldridge has needed a true partner in crime down low for a long time, so hopefully Drummond can fill the role Greg Oden couldn't.
The other part of the equation will be getting a solid guard that can help in the backcourt. Combo guard Dion Waiters may be the best option as a player that could play the 1 or 2. Damian Lillard is intriguing here as well.
Worst-Case Scenario: Drafting a Bust
This draft is especially important for Portland's future considering the Blazers have two lottery picks. If they end up drafting a bust—even a Greg Oden-like bust that isn't their fault—it could implode the team's chances to win for many years.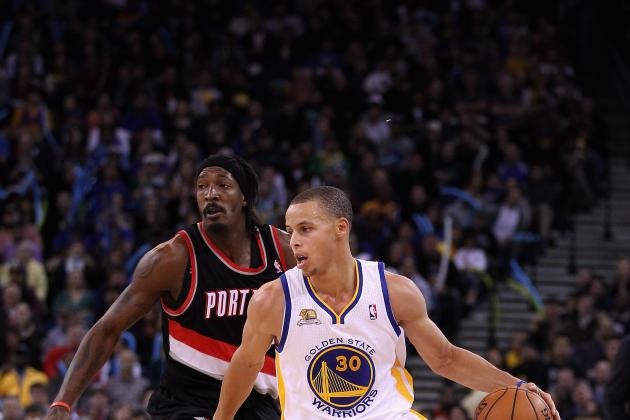 Ezra Shaw/Getty Images

Best-Case Scenario: Drafting Someone Who Can Defend
The Warriors did not change much under first-year head coach Mark Jackson last season, neither record-wise nor in their style of play. This team needs to learn to play defense, and the best approach may be drafting players who can contribute on that side of the court immediately.
Worst-Case Scenario: Drafting a Non-Difference-Maker
The Warriors will have a huge decision to make at this pick. The worst thing that they could do is pick a player that will have little to no impact on their team. They must find a player who will contribute immediately, even if it is just another scorer.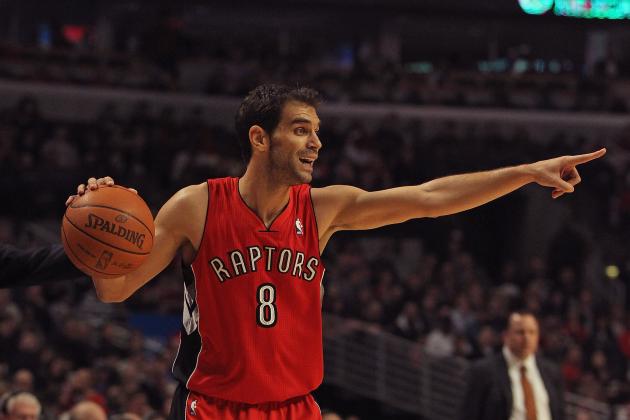 Jonathan Daniel/Getty Images

Best-Case Scenario: Drafting a Talented, Shot-Creating Wing
The Toronto Raptors were a lot better than most realized last season. They improved greatly on defense and had talent at a lot of positions, including a great point guard in Jose Calderon. However, they had trouble on offense and will need a player that can create his own shot on the wing.
Jeremy Lamb, Dion Waiters, Austin Rivers and Terrence Ross should all be on the table.
Worst-Case Scenario: Drafting Anything Else
That is the need for the Raptors right now. Last year's draft pick, Jonas Valanciunas, hasn't arrived yet, which is why they don't need a big man. They need the type of wing described above. Anything else won't help.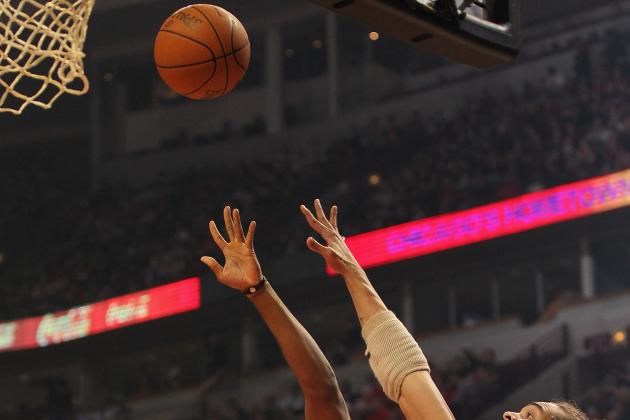 Jonathan Daniel/Getty Images

Best-Case Scenario: A Big Man to Pair with Greg Monroe
Greg Monroe needs help down low, and Detroit needs to remedy that. He's shown that he's a very good big man, but he isn't good enough to do it all. John Henson will be the pick here in my opinion, unless Andre Drummond were to drop this far (very unlikely).
Other possibilities are Meyers Leonard, Arnett Moultrie or Tyler Zeller.
Worst-Case Scenario: Drafting a Non-Factor
The Pistons were among the worst in the NBA in both offensive and defensive efficiency. This pick alone won't help them climb out of such a big hole, but a bust here has the potential to dig the hole much deeper. They cannot afford to stay the same next season.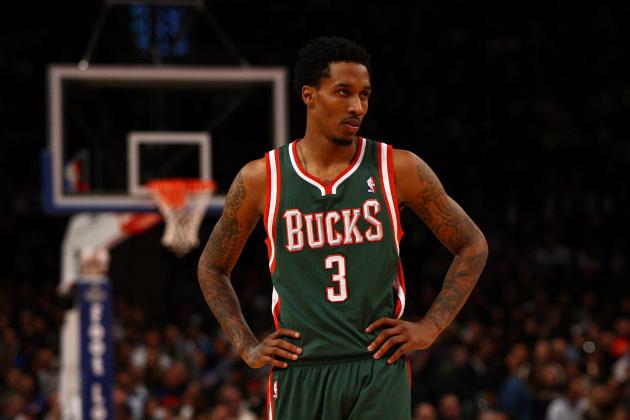 Chris Chambers/Getty Images

Best-Case Scenario: Drafting Andrew Bogut's Replacement
After trading Bogut to the Golden State Warriors for Monta Ellis last season, the Bucks have a huge hole that they need to fill in the middle. A big man is crucial here.
Tyler Zeller will be the pick, but it could also be Meyers Leonard or maybe John Henson.
Worst-Case Scenario: Drafting Anything Else
The Bucks need a big man far more than anything else. They do have other needs, but getting a man in the middle significantly outweighs those. Ekpe Udoh and Kwame Brown simply won't cut it.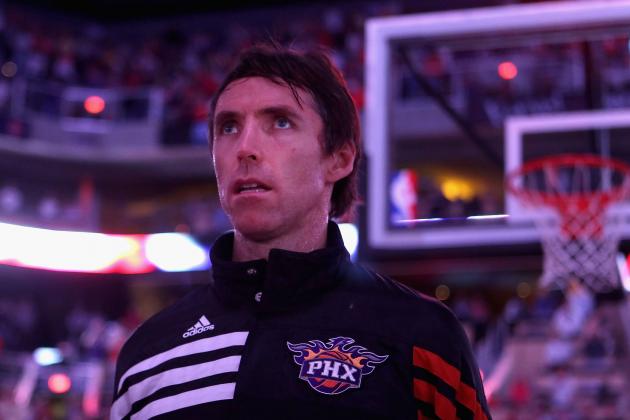 Christian Petersen/Getty Images

Best-Case Scenario: A Pick That Convinces Steve Nash to Stay
There is a good chance Steve Nash will (finally) leave Phoenix in the offseason as a free agent. Considering the production that Nash has continued to put up despite his age, it's obvious that the Suns don't want to lose him. Whatever he needs to convince him to stay is what they should draft.
Worst-Case Scenario: A Bust and Nash Leaves
The worst thing that could happen to the Suns is that they try to get a player that will complement Nash. Then, if Nash leaves, the player will end up a bust. That chain of events would screw the team over for years.
Suns management is walking a fine line with this pick.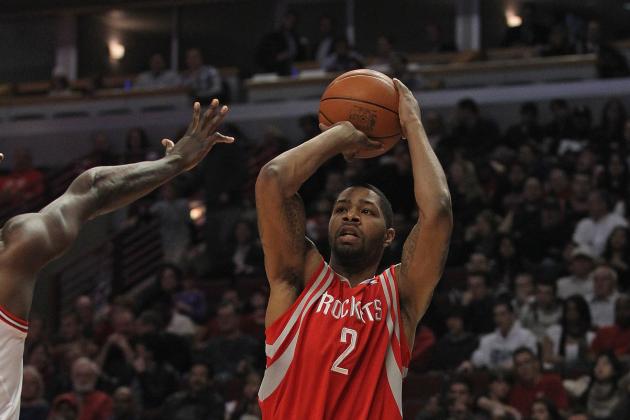 Jonathan Daniel/Getty Images

Best-Case Scenario: Drafting a Star
The Houston Rockets are one of those borderline playoff teams out there that lack a true go-to star. The best thing that could happen to them would be finding a star at this pick that everyone else passed on. Since Houston will probably be able to draft the best available player, it could do that.
Worst-Case Scenario: Drafting a Non-Factor
The Rockets are another team that needs to draft a player that will be a contributor quickly. As a team that is in constant trade rumors, it is clear that this roster won't be the same in November as it is right now. This team needs to draft a guy that can come in immediately and be a productive replacement for a guy it trades.