2012 NBA Draft: 6 Prospects Facing Potential Free-Falls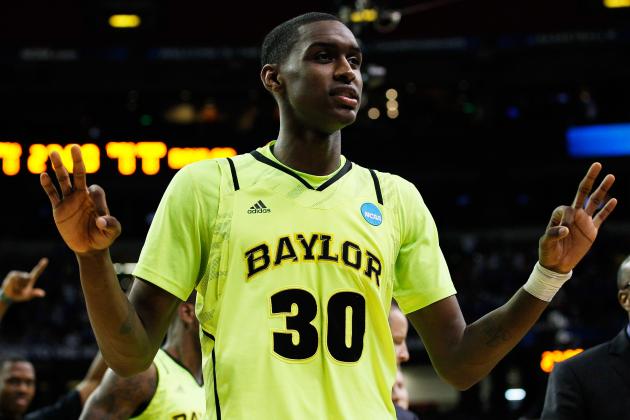 Kevin C. Cox/Getty Images

In the days leading up to the 2012 NBA draft, the stocks of incoming prospects will be as inconsistent as the Dow Jones.
Through the NBA combine and individual team workouts, their skills have been analyzed under the strongest of microscopes.
Depending on trades and the specific needs of the teams around the league, it's not shocking to see a potential star player fall in the draft.
And there is nothing wrong with slipping in the draft. Top talents like Manu Ginobili, Monta Ellis and Marc Gasol were all taken in the second round.
Here is a look at six players whose stocks could plummet once draft day rolls around.
Begin Slideshow

»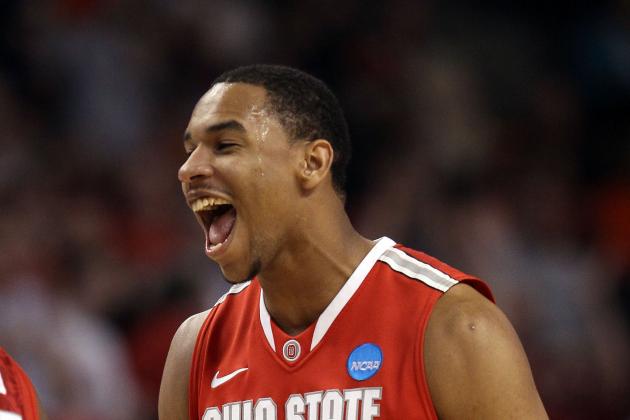 Elsa/Getty Images

No matter how much success a player has in college, a red-flagged medical report will always put doubts in the mind of GMs.
Jared Sullinger was once regarded as a top-10 pick in this year's draft, but after his back issue popped up last week, it's very unlikely he will even be drafted in the top half of the first round.
Injury concerns aside, Sullinger's 6'9'', 268-pound frame makes him too small to be a center and too slow to play power forward. Other big men expected to be taken in the middle of the first round like Meyers Leonard and Arnett Moultrie boast better speed than the former Buckeye.
All things considered, you've got yourself a risky pick in Sullinger.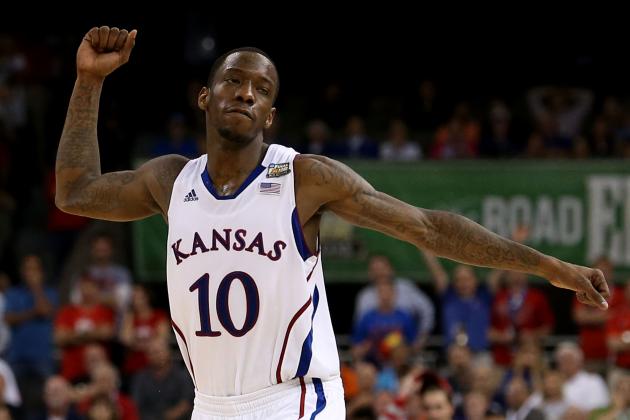 Jeff Gross/Getty Images

It's a very strong possibility that Tyshawn Taylor won't even be drafted until the middle of the second round.
The Kansas product averaged 3.5 turnovers per game last season, which will cause concerns for any team looking to draft a point guard. In addition, Taylor only averaged 4.8 assists per game and shot under 70 percent from the free-throw line.
Those numbers must improve at the next level if he wants to enjoy a long career in the NBA.
With Taylor's inability to hold onto the ball, look for projected late first-rounders like Marquis Teague and Tony Wroten to be selected ahead of him.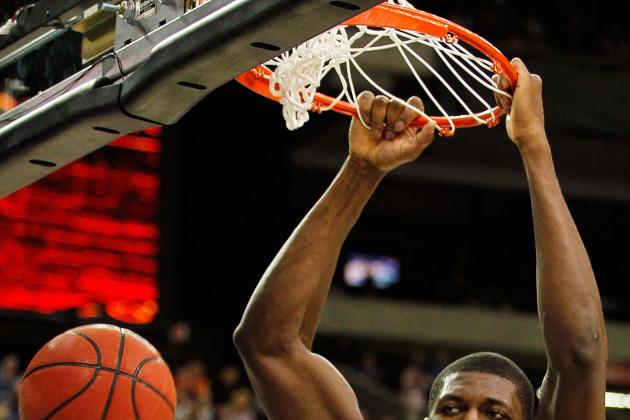 Kevin C. Cox/Getty Images

Festus Ezeli's inability to rebound the ball is the only thing stopping him from being a lock for the first round.
Being nearly seven feet tall and failing to average six rebounds a game at the collegiate level is simply unacceptable.
Miles Plumlee and Andrew Nicholson are both centers expected to be taken around the same time as Ezeli, but are more secure options thanks to their work on the glass.
Ezeli could be taken as early as No. 27 by the Heat, who need to start grooming a new center in South Beach, but it wouldn't be surprising if he was still around for Cleveland at No. 33.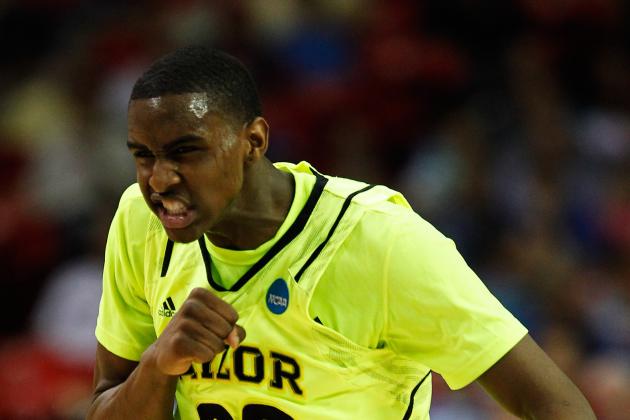 Streeter Lecka/Getty Images

Quincy Miller has been compared to Kevin Durant. That statement right there should impress any GM looking to add a young, dynamic forward to his team.
Unfortunately for Miller, he is still feeling the effects of a torn ACL that he suffered a year-and-a-half ago.
Despite a scorching start to his freshman season at Baylor, Miller fizzled out towards the end of the year and was nonexistent during Baylor's run in the NCAA tournament.
He has the potential to become a star in the NBA, but with a pencil-thin 6'10'' frame and an inconsistent overall game, he could be taken anywhere between No. 21 and No. 25.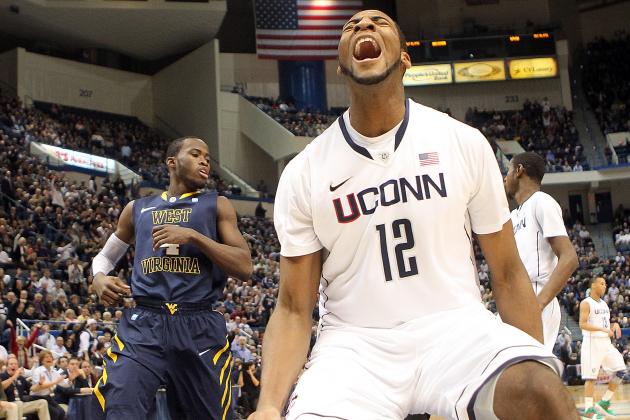 Jim Rogash/Getty Images

Andre Drummond remains one of the riskiest picks in this year's draft.
At one point, DraftExpress had Drummond going as high as No. 6 to Portland, a staggeringly high choice for an 18-year-old kid who played very inconsistent basketball during his only year of college.
Personally, I wouldn't be surprised to see him slip to Detroit at No. 9 or even Portland at No.11 unless the Rockets decide to move up, as a recent report indicated.
Although he has the potential to be an explosive big man at the next level, he lacks the maturity and experience to make an immediate impact in the NBA.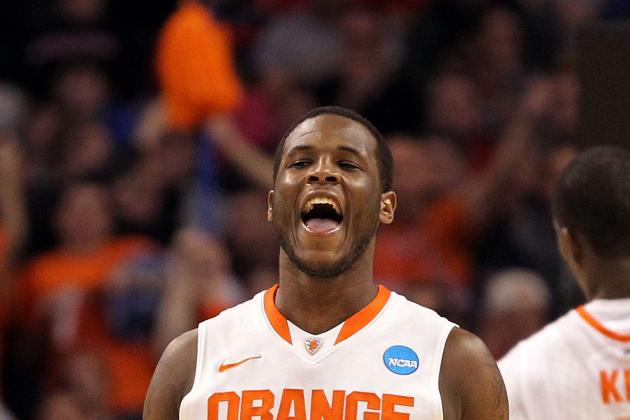 Jim Rogash/Getty Images

If Dion Waiters slips outside of the top 10, it won't be because of his ability to play the game at the professional level.
The only thing holding Waiters back from becoming a lottery pick is the immediate needs of his potential suitors.
ESPN's Chad Ford said Waiters could go as high as No. 6 to Portland, but it wouldn't be surprising to see the Trail Blazers use their first pick on a center.
Waiters could be taken by Toronto at No. 8 or even by New Orleans at No. 10, but because Jeremy Lamb and Austin Rivers are expected to go around the same time, don't be shocked if the former Syracuse sixth man falls to Phoenix at No. 13.