London 2012: Does Team USA Have a Chance to Medal in Diving?
June 24, 2012

Otto Greule Jr/Getty Images
As kids, we all went to the local swimming pool or, luckier yet, had one in our own backyards. Doing our best Greg Louganis impression, we jumped off of the diving board and splashed dramatically as our heads made contact with the water. It was fun, it was mindless and it was exhilarating.
Anyone who has ever dove before, whether it was just in a local swimming pool or as part of a college diving team, will tell you it is a rush. The feeling of jumping into the air, heading downward into a pool of water, twisting, spiraling, tucking, releasing and aiming for that vertical landing with as little splash as possible, is a feeling that much else in this world cannot give. Almost like flying, diving pushes all of the limits of the body and what it can do. It focuses on precision, accuracy and most importantly, timing.
To sum it all up, completing a perfect three and half somersault with one-and-a-half twists off of a three-meter springboard is in no way shape or form easy.
Each of the 11 U.S. divers that have qualified for the Olympics have been training for years just to get the opportunity to jump a mere six times off a board. They crave that moment for the spotlight, and this year in London, they will be striving to do something no male U.S. diver has done since 1992 and no female U.S. diver has done since 2000, and that is win a gold medal at the Olympics.
Diving used to be a sport dominated by the U.S. Since its Olympic beginnings in 1904, USA Diving has accrued more medals than any other country and have done so by a wide margin. Most of those medals, however, stopped after the great Louganis and Mark Lenzi ended their diving careers. Having been creeping up since winning their first diving medal in 1984, it has been China that has surfaced from the waters, head and shoulders above the rest.
Since the 2000 Olympics, the Chinese have taken home 30 of the 72 possible diving medals.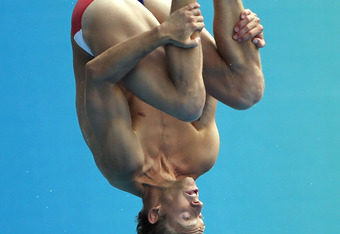 Ezra Shaw/Getty Images
The United States? Just one.
While gold would just be an excellent American story, topping the Chinese team in any discipline, as well as hometown favorite Thomas Daley in the 10 M springboard, would be a near miracle. That said, finishing at least on the podium is not out of the question, as this year's U.S. Diving Trials separated the men from the boys. As the waves cleared and the finals came to a close, two men rose from the pool triumphant, and these two could very well find themselves in contention for an Olympic medal.
Let's start with Chris Colwill, winner of the 3 M springboard.
A member of the national team since 2004, Colwill has also represented the U.S. in the 2008 Olympics. He was a near-miss on the podium then, as his synchronized team just fell out of the medals and finished in fourth.
With the situation to either make the London team or retire, Colwill came into the trials poised and ready to go. Sitting in second for most of the competition, he witnessed Kristian Ipsen, already assured a trip to London as part of a synchro team, miss his second-to-last dive. This opened the door for Colwill, who performed a brilliant final dive earning him three 9.5s.
When the competition ended, not only did Colwill take home the win, he also recorded a score over 1,000, a score that U.S. Diving high performance director Steve Foley calculated should make the podium in London. With the Olympics only a month away, Colwill is in a great position. Look for him to continue to dive with consistency in London.
Then there's the 23-year-old superstar in the making, David Boudia.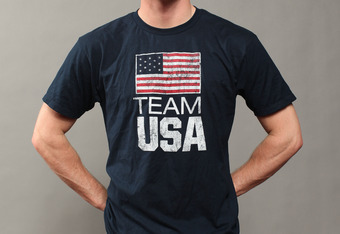 Nick Laham/Getty Images
Boudia also represented the U.S. in Beijing, and he too failed to make the podium, finishing fifth in the 10 M synchronized springboard competition. Since then, however, Boudia has really emerged as the face of USA Diving. He has won 16 national championships, medaled in several other international competitions, but maybe most importantly, he won the silver medal at the 10 M springboard event in the 2011 FINA World Championships. With this win, Boudia became the first American male to medal in the 10 M springboard.
Even in 2008 despite finishing in 10th in the individual 10 M springboard competition, Boudia came in with the dives with the highest degree difficulty. The difference between 2008 and 2012, however, is that now, Boudia can successfully complete these high-degree difficulty dives.
With his diving now on par with the rest of the world, Boudia is a real threat to make the podium, possibly even finish second. He is not afraid to take huge risks, and with increased consistency, lately, he has made those risks pay off.
Guts. Grace. Glory.
That's the motto for U.S.A. Diving, and that's what these two divers, as well as the other nine U.S. Olympians, are going to need in order to medal in the event and finally bring the U.S. back to where it belongs, on the podium.