UFC 147: Cezar Ferreira, 4 Fights for the TUF Winner to Take Next
BELO HORIZONTE, BRAZIL - JUNE 21: (L-R) Opponents Cezar "Mutante" Ferreira and Sergio "Serginho" Moraes face off during the UFC 147 press conference at Ouro Minas Palace on June 21, 2012 in Belo Horizonte, Brazil. (Photo by Josh Hedges/Zuffa LLC/Zuffa LLC via Getty Images)
It wasn't the dominant victory that many were expecting, but Cezar Ferreira walked away from UFC 147 as the winner of The Ultimate Fighter: Brazil middleweight tournament, taking home a unanimous decision victory over Sergio Moraes.
Moraes was a last minute replacement for Daniel Sarafian, who suffered an injury. Because Moraes was a last minute replacement and didn't earn his position in the finals, many believed that he would have nothing to offer Ferriera, but he did manage to make the fight competitive.
Coming off his victory at UFC 147, let's look at what could be next for TUF winner Cezar Ferreira...
Begin Slideshow

»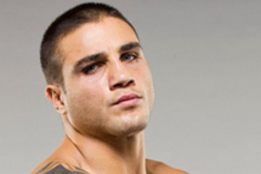 This is the obvious fight to make.
Sarafian and Ferreira were supposed to meet in the finals to see who truly deserved to title of Ultimate Fighter. That fight didn't end up happening, as I mentioned, because of an injury.
The UFC should match these two up so that Ferreira can prove that he really did deserve to be TUF: Brazil's middleweight winner.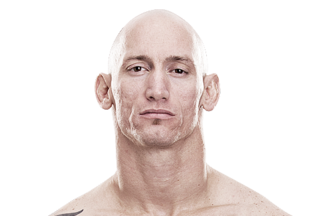 Buddy Roberts and Ferreira are both 1-0 in the UFC and neither man currently has an opponent.
Makes perfect sense to match them up.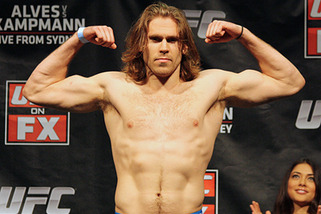 Undefeated prospect Andrew Craig is also 1-0 in the UFC's middleweight division. Though he is currently scheduled to fight Rafael Natal at UFC on Fuel TV: Munoz vs. Weidman, this has been an injury heavy year, so we can never count on a fight to be set in stone.
If, for some reason, the bout with Natal does not materialize, Ferreira would be an ideal replacement.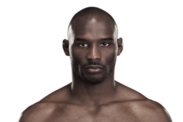 Clifford Starks is an up-and-comer in the middleweight division. He's 1-1 in the UFC with his only career loss coming to veteran Ed Herman.
Though the UFC likes to match winners with winners, there aren't too many fighters at the bottom of the 185lbs weight class to match Ferreira with, and Starks does make sense from an experience and skill level.