CFB Recruiting 2013: 10 Committed Recruits Who Will Become College Superstars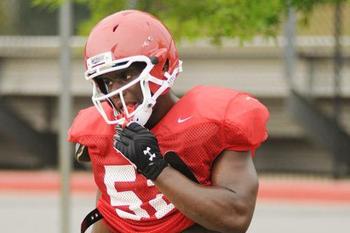 Scout.com
I'm looking at the committed board right now, and with the growing trend of early commitments, many players are locking themselves into their future schools and moving on to focus on other things.
With their commitments already made, this allows the players to get back to focusing on improving on the field. With the improvement to their on-field skills, this allows already good players to get even better because they don't have to worry about missing workouts with visits, meetings, traveling and more.
So for this read, here are 10 prospects who are already committed and who will become superstars in college.
10. Christian Hackenburg, QB (Penn State)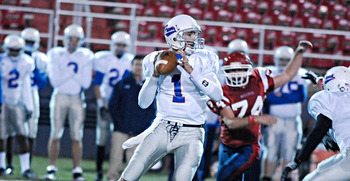 247Sports.com
Hackenburg is a 6'4", 215-pounder from Virginia who has all the tools to succeed for Bill O'Brien. He shows a quick release, solid feel for the game and some playmaking ability.
In fact, you could argue that Hackenburg is more mobile than Max Browne is.
Tack on good arm strength, great timing with his receivers and good field vision and you see why I feel Hackenburg won't be Anthony Morelli 2.0 in Happy Valley.
9. Ty Isaac, RB (USC)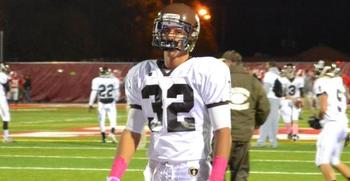 247Sports.com
Isaac is such a dynamic prospect, as he's a 6'2", 220-pound RB from Illinois en route to USC. He runs with excellent speed, quickness, elusiveness and instincts.
Isaac also really factors as a receiver, showing natural hands and ball skills. His skill set screams a multi-dimensional player that could be used in the way Norm Chow had plans for Whitney Lewis in 2003.
Look for Isaac to do a little bit of everything.
8. Ryan Burns, QB (Stanford)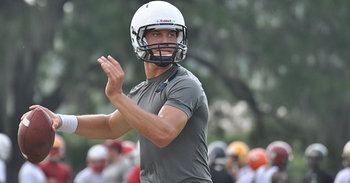 247Sports.com
No disrespect to them, but Burns has more talent and projects as a better prospect than the QBs Stanford has now.
He's a 6'5", 220-pounder from Virginia who has both the mental and physical tools to become a superstar on The Farm.
Burns has solid mechanics, the size to dictate his throwing lanes, solid delivery quickness, good arm strength, anticipation skills and accuracy. He'll work his tail off to learn David Shaw's offense and I expect him to develop into the next great Cardinal signal-caller.
7. Kenny Bigelow, DT (USC)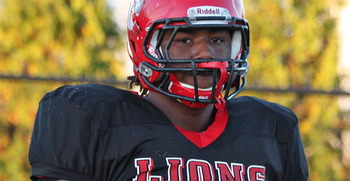 247Sports.com
It's a bit tough to become a superstar DT, which is why Bigelow is ranked about here. Yet, this guy can flat out ball so hard.
A 6'3", 297-pound beast in the trenches, Bigelow fires off the ball, shoots gaps and plays in the opponent's backfield. He'll fight and surge off his targets and is physical and strong at the point of attack.
He should be a Sedrick Ellis-Shaun Cody-Jurrell Casey-Mike Patterson type at USC.
6. Su'a Cravens, S (USC)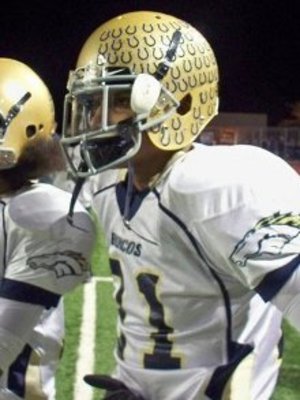 Scout.com
Cravens likely will play safety at USC, as the 6'1", 205-pounder really is a great all-around football player.
He won't win a sprinter's dash, but Cravens has great football speed, plays with off-the-charts instincts and excellent athleticism.
He should develop into a great playmaking safety at USC and has a chance, emphasis on chance, to be the next Troy Polamalu at USC.
5. Carl Lawson, DE (Auburn)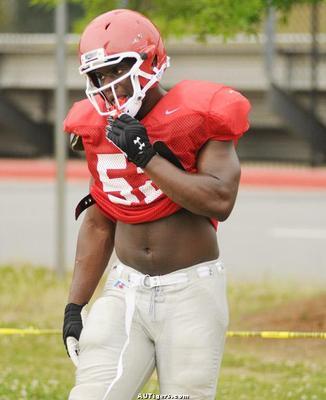 Scout.com
Lawson is all in at Auburn and he should become great on The Plains. He's a 6'2", 255-pound DE, with a huge upside.
Lawson has good first-step quickness, strength to be big at the point of attack, flashes shed/escape ability from blocks and pursues well. In the SEC, a defensive lineman's league, Lawson has the potential to be a great one on the edges for Auburn.
With his devout pro-Auburn attitude and skill set, the fans will love him and he'll be a superstar.
4. Max Browne, QB (USC)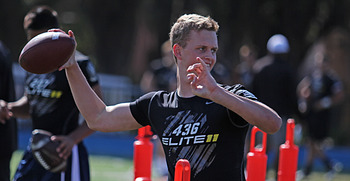 247Sports.com
Browne is a 6'5", 215-pound QB from Washington headed to USC. He has great all-around ability and will graduate early to compete for the starting job when Matt Barkley leaves.
With his great field vision, quick release, very solid arm strength, anticipation skills, touch, awareness and accuracy, you see why Browne really could be something great at USC.
He works hard at his craft, is a great leader and has serious superstar potential.
3. Reuben Foster, LB (Alabama)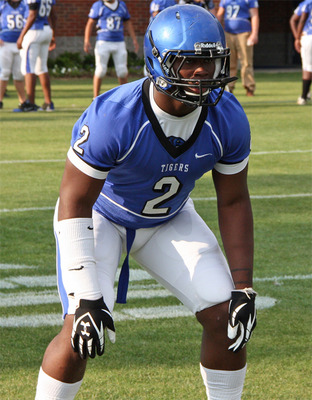 247Sports.com
Foster is only at No. 3 because of the depth chart at Alabama, so it may take him a bit longer there then it would at perhaps any other school.
However, let me be clear about this: Reuben Foster will be a superstar. He's a 6'2", 245-pound LB that, sans good pass coverage skills, has every tool a LB needs to be a dominant player.
Foster is college-ready now and once he gets up to speed, look for him to make a lot of noise in Tuscaloosa.
2. Robert Nkemdiche, DE (Clemson)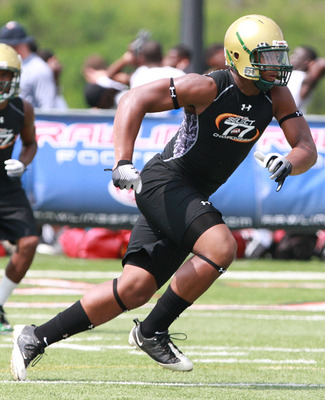 247Sports.com
A 6'5", 270-pound DE with excellent athleticism, power, strength and tenacity, Nkemdiche is a man-child.
Clemson is stoked in a mega-way to have landed him, as he should be the next great DE for the Tigers. Gaines Adams, Da'Quan Bowers, Andre Branch, Ricky Sapp and more will see Nkemdiche join their ranks before he leaves.
1. Shane Morris, QB (Michigan)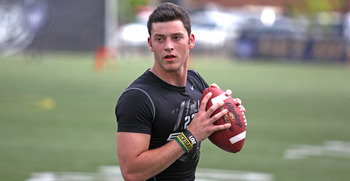 247Sports.com
Morris is already famous around the Great Lakes State and is headed to Ann Arbor to play for Big Blue. He pledged to the Wolverines as a sophomore in high school and has since served as one of their lead recruiters.
At 6'3", 195 pounds, Morris fires the rock lefty, can set up quickly at any time and has great delivery quickness. His accuracy is improving and he can get out on the edges and make throws on the run.
He's the future face of Michigan football and will be a rock star at The Big House.
Edwin Weathersby has worked in scouting/player personnel departments for three professional football teams, including the New York Giants, Cleveland Browns and the Las Vegas Gladiators of the Arena League. He spent a year evaluating prep prospects and writing specific recruiting and scouting content articles for Student Sports Football (now ESPN Rise-HS). A syndicated scout and writer, he's also contributed to WeAreSC.com, GatorBait.net and Diamonds in the Rough Inc., a College Football and NFL draft magazine.

Keep Reading