WWE: 7 Superstars Who Deserve a World Heavyweight Title Run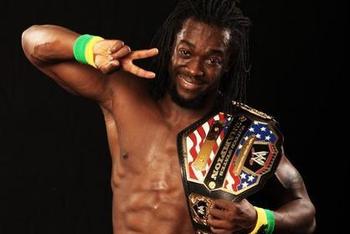 Photo courtesy of WWE.com
The World Heavyweight Championship has been deemed as the second-most prestigious title in all of professional wrestling.
Although at times the World title has been the top prize in the WWE, the overall consensus seems to be that the most coveted championship in the WWE and pro wrestling as a whole is the WWE Championship.
Keeping that in mind, the World Heavyweight title is one that has been used in a number of different ways recently: to give established veterans a title run they deserve (Christian, Mark Henry, etc.), to elevate up-and-comers (Daniel Bryan), to help push popular baby faces as huge stars (Sheamus) and so on so forth.
While the WWE title generally stays on the top stars in the company, the WHC can be given to a number of stars for a bunch of different reasons.
So, who deserves a run with the World title and why?
Well, here are seven current WWE superstars who deserve a World Heavyweight Championship reign.
7. The Big Show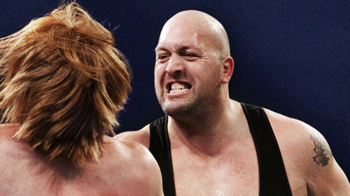 Photo courtesy of WWE.com
Like many other wrestling fans, I'm sick of seeing The Big Show constantly in upper-midcard and main-event-level feuds that allow him to bury future stars.
But still, Big Show has worked incredibly hard for the WWE for well over a decade now, and he doesn't have much to show for it in terms of World titles.
He's held the WWE Championship just twice, and those two reigns lasted only 50 and 28 days, respectively. Not to mention that the last one took place way back in 2002.
Meanwhile, his World Heavyweight Championship "reign" at the end of 2011 was an absolute joke of a run, one that lasted just 45 seconds.
I realize that Big Show has always had a pretty good spot in the WWE, especially recently, but it's a shame that one of the best big men ever hasn't been given a serious World title reign throughout his entire career.
I don't want to see Show win the WWE Championship (although I think he's the favorite to win the briefcase heading into Money in the Bank), but I wouldn't mind a WHC run for Show, similar to something like Mark Henry had last year.
6. Jack Swagger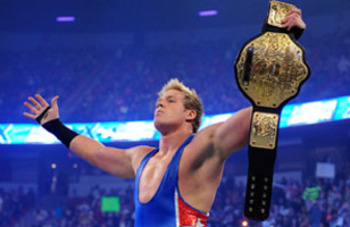 Photo courtesy of WWE.com
I know what you're thinking: Jack Swagger is a jobber these days.
And he is to an extent, especially now that he's recently parted ways with Vickie Guerrero.
But when this guy made his WWE debut back in September 2008, it didn't take long for us to see that he had some serious potential as a main-event-level star.
Swagger had a great feud and some memorable matches for the ECW Championship with Christian, and not even two years after his debut, he won the Money in the Bank match at WrestleMania 26 and went on to become World Heavyweight Champion.
That seems so long ago, though, as Swagger has taken a dramatic plunge down the card and doesn't look like he'll rise back up it anytime soon.
I'm a big Swagger fan, so, naturally, I think this sucks.
Although he needs some character tweaks, Swagger is incredibly talented in the ring and consistently puts on good matches, no matter what his position on the card is.
If nothing else, I'd love to see him get a redo for that God-awful World Heavyweight Championship run he had in 2010. After being one of the worst booked World champions in recent history, he certainly deserves another chance.
5. Mark Henry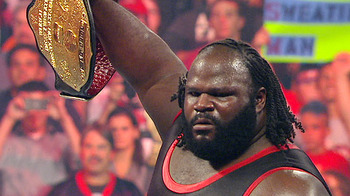 Photo courtesy of WWE.com
Mark Henry is currently on the sidelines rehabbing from shoulder surgery, and though I never thought I'd say this, I really miss the World's Strongest Man.
Henry had what was undoubtedly the best year of his career in 2011, when he took SmackDown by storm as an unstoppable heel and eventually went on to have an impressive reign as World Heavyweight Champion.
Unfortunately for Henry, though, that World title reign was cut short at WWE TLC last December when the injuries piled up and the WWE decided to put the belt on Daniel Bryan.
But Henry came back really strong in early 2012, when he found himself involved in a number of memorable WWE Championship matches with CM Punk on Raw as well as a really good bout with John Cena.
Henry found his niche working with the WWE's top guys, as he performed incredibly well in those big Raw matches.
Although I had never really been a big Henry fan before 2011, his performance as World Heavyweight Champion and afterward made me want more from the big guy.
After seeing his great World title run cut short, I feel like he should get one more opportunity to do it again.
4. Wade Barrett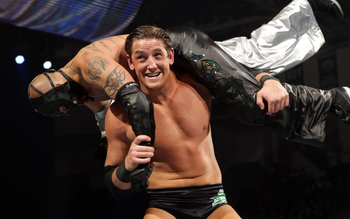 Photo courtesy of WWE.com
The fact that Wade Barrett has still never won a World title is baffling to me.
Here's a guy whose first two major WWE feuds came against the two biggest stars in the company at the time (John Cena and Randy Orton), the latter of which involved the WWE Championship, and yet, he didn't really even come close to winning the strap.
The same was true for Barrett when he moved to SmackDown.
For much of the end of 2011 and beginning of 2012, he appeared to be right on the cusp of challenging for and winning the World Heavyweight Championship. But a combination of a number of factors prevented that from happening.
That needs to change. Soon.
Despite some horrendous booking of his character (the WWE ruining Nexus and The Corre, etc.), Barrett has still managed to stay over as one of the WWE's top heels along the way.
The only thing he hasn't done over the last couple of years is get a legitimate opportunity to win a World title because he's largely stayed away from the main-event picture since 2011.
But Barrett has improved far too much and is much too good a heel for that to last much longer.
I wouldn't be surprised to see him become the World Heavyweight Champion in the not-so-distant future.
3. Cody Rhodes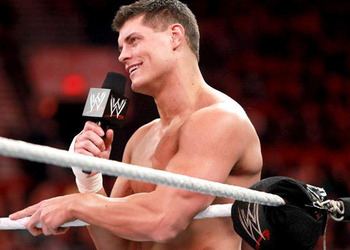 Photo courtesy of WWE.com
In December 2011, the creative team put the World Heavyweight Championship on an up-and-comer named Daniel Bryan.
He would go on to have a great reign as champion and reach new career heights because of it.
Well, now it's time to do that very same thing. But with Cody Rhodes.
Although there's no real rush with Rhodes (he's only 26), he has made some huge strides in the ring, on the mic and as a character over the last few years, and I think he's ready to make that leap to the next level.
Rhodes has been fighting over the Intercontinental Championship for roughly a year now, but it's time to move on to the World Heavyweight Championship and see what happens.
He obviously has the skill set to be a main-eventer. It's just a matter of the WWE's willingness to push him there.
Wiith current WHC Sheamus running out of fresh challengers and Money in the Bank right around the corner, now seems like the perfect time for Rhodes to step up and become the next World Heavyweight Champion.
2. Kofi Kingston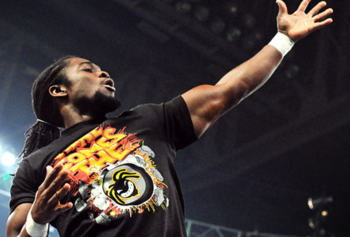 Photo courtesy of WWE.com
Kofi Kingston has had a great WWE career so far, but it's been rather interesting how he's been booked.
He's won a bunch of titles (including the United States, Intercontinental and Tag Team Championships), and he's rarely, if ever, put on bad matches.
But it's almost as if the fact that Kofi is so reliable and so consistently great in the ring is actually what's holding him back from the main-event and World title pictures.
Aside from a brief foray into the main event during his feud with Randy Orton in late 2009, Kofi has been the over baby face who's used as needed. He's had great spots in the Royal Rumble, competed in Elimination Chambers for World titles, put on great matches with guys like Chris Jericho, Dolph Ziggler and Daniel Bryan and carried the midcard and tag team title scenes at times.
Kofi's been damn good at all of those things, and at least in my view, that's exactly why he's stayed there.
I feel like the WWE is worried that they will elevate Kofi to the main event, screw it up and then ruin his career. But I say, screw that.
Kofi is ridiculously over, incredibly consistent and as entertaining as just about anyone in the WWE.
Forget giving him a main-event run. He deserves to be a full-time main-eventer and the World Heavyweight Champion.
1. Dolph Ziggler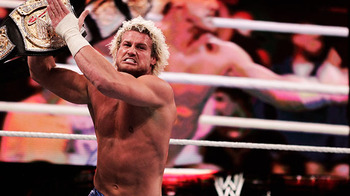 Photo courtesy of WWE.com
Dolph Ziggler is quickly becoming one of the biggest stars in professional wrestling.
Over the last few years, he's developed a reputation as one of the best workers in the WWE, and he's finally being noticed by the masses.
Especially in his recent matches with Sheamus and Alberto Del Rio, Ziggler has had the crowd firmly on his side, a sign that the fans are finally beginning to recognize him for what he is: The best bumper and seller in the business.
The WWE can book Ziggler as a heel all it wants, but he will continue to get cheered because everyone is starting to realize just how good he is.
And he is indeed ridiculously good.
I'm not sure I can remember anyone in recent WWE history whose matches I look forward to more than I do Ziggler's because I know they're always going to be good and entertaining.
Ziggler has made huge strides as both a wrestler and a character over the last couple of years, and yet, his only World title "reign" didn't even last for an entire episode of SmackDown.
That's ridiculous.
Ziggler is one of the best things the WWE has going on at the moment, and he's the guy who should end Sheamus' reign as World Heavyweight Champion.
Drake Oz is a WWE Featured Columnist for Bleacher Report. You can follow him on Twitter and ask him any wrestling-related questions on Formspring.
Keep Reading