Boston Celtics: 4 Things the C's Must Do This Offseason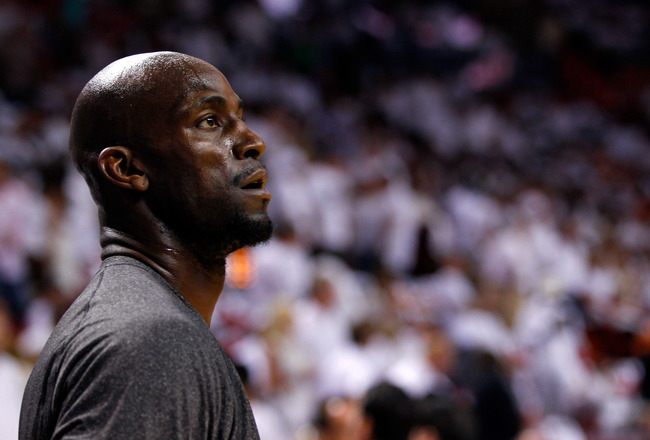 Kevin Garnett
Mike Ehrmann/Getty Images
After a surprising NBA playoff run ended at the hands of LeBron James in Game 7 of the Eastern Conference Finals, the Boston Celtics are entering an important transition period for their franchise. This offseason is extremely critical for both the upcoming season and for the Celtics' championship hopes in the years that lie ahead.
This may be the final season they can vie for a championship, as both Kevin Garnett and Paul Pierce can only fight off their age for so long. It also may be the last year in which the C's can attract a big-name free agent to come to Boston in hopes of winning a title.
This is a list of the four things the Celtics must do this offseason to compete for the championship, and to set their team up with enough talent to continually reach the postseason in the coming years.
Re-Sign Kevin Garnett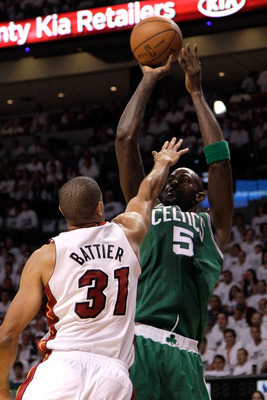 Mike Ehrmann/Getty Images
According to Steve Aschburner of NBA.com, Garnett has indicated that he may retire after his strong postseason performance in order to go out on top of his competition.
It's hard to believe, however, that such a competitive player would retire after an extremely successful playoff run, coming within one game of the NBA Finals.
Garnett is essential to the Celtics because he is a big, skilled body that can play both the power forward and center positions while giving the team a defensive presence inside.
Most importantly, however, he gives the C's a good player in the frontcourt, and would allow them to package their two first-rounds picks and move up for one player, since they will no longer need to fill two holes.
Re-Sign Key Free Agents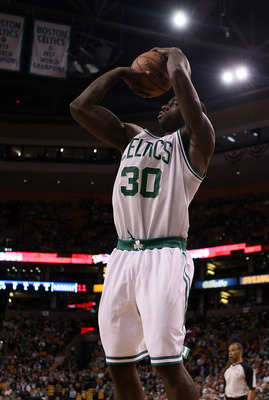 Elsa/Getty Images
This is where it gets a little trickier for the Celtics, who have a total of 11 free agents this offseason. The two that must be focused on are Jeff Green and Brandon Bass.
Green and Bass are much more important because they are so versatile.
Green can play the 3 or 4 effectively, while Bass plays both the 4 and 5 and even drew LeBron James duties throughout the playoffs. They are both young players who would help the team transition to a more youthful, quick style with Rajon Rondo.
Both would also be able to split time with KG and Paul Pierce, as those two are going to need a lot of rest through the regular season.
While retaining the pair would be great for the Celtics in the long run, Boston must be wary of overpaying either player since Bass is an average rebounder and Green is coming off of heart surgery that kept him out of the league for a year.
Adding a Scoring 6th Man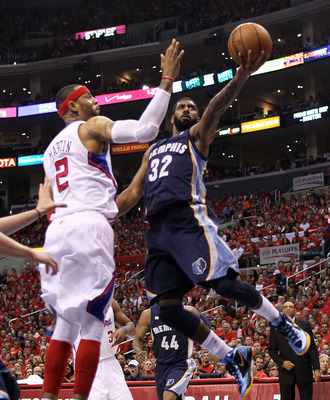 Stephen Dunn/Getty Images
This is another important need for the Celtics going forward. While they will hopefully have Green coming off the bench, the Celtics need a backup guard who can also put up some points.
My vote is to trade Ray Allen to the Grizzlies for O.J. Mayo. He doesn't seem to have a problem with coming off the bench, and the Grizzlies showed interest in doing this deal right before the trade deadline this season, according to Yahoo Sports Adrian Wojnarowski.
If the Celtics can't pull this off, they could go after another free agent like Courtney Lee, Nick Young, Shannon Brown or Jamal Crawford. Any of these free agents would give the C's a more formidable bench and allow them to start Avery Bradley next to Rondo, which would create one of the best defensive backcourts in the league.
Get the Draft Right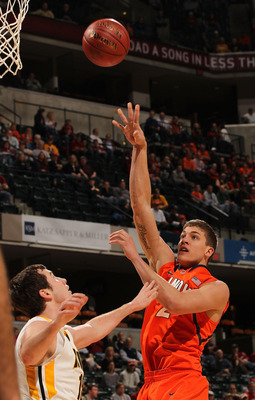 Meyers Leonard
Jonathan Daniel/Getty Images
One of the most important things the Celtics can do this year is make good use of their two first-round picks. This year, the Celtics could really use a player who can contribute immediately, which is why they should attempt to trade up in the draft for a player like Meyers Leonard out of Illinois or Tyler Zeller out of North Carolina.
Either player would likely be able to start right away and allow Kevin Garnett to slide back to the 4, something he would seemingly like to do.
It is important that they draft an NBA-ready player, because they need to be looking at the short-term possibilities of the roster while still grabbing someone who can be with the team long term. Either one of these players fit that criteria and also add size and rebounding, which the Celtics desperately needed last year.
Putting It All Together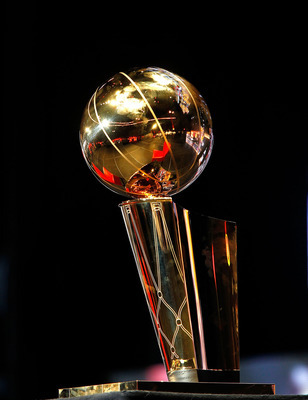 Mike Ehrmann/Getty Images
If the Celtics are able to do all of these things, they will have a formidable team for both next year and the years to come.
The starting lineup would be: Rajon Rondo, Avery Bradley, Paul Pierce, KG, Meyers Leonard or Tyler Zeller. They would also have Jeff Green, Brandon Bass and their free-agent shooting guard O.J. Mayo coming off of the bench.
Combine that with role players like JaJuan Johnson, E'Twaun Moore and a few other free agents in the mold of Keyon Dooling and Greg Stiemsma, and this team is looking really good coming into next season.
Keep Reading

Boston Celtics: Like this team?