8 Reasons Why Robert Nkemdiche Committed to Clemson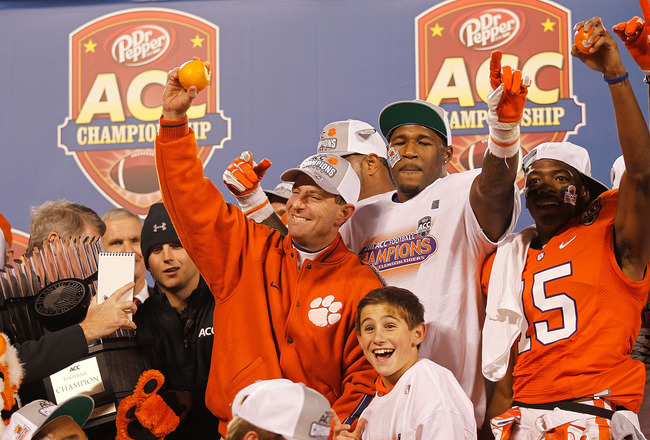 Mike Ehrmann/Getty Images
Whether you believe he ends up there or not, right now, Robert Nkemdiche is committed to Clemson. There are many (especially outside of Clemson) that still feel he could end up elsewhere, but Nkemdiche doesn't seem like he has any plans on backing off his word.
With that said, many still wonder why he committed to Clemson. With offers from just about the entire who's who in college football, Nkemdiche chose to pick Clemson over a slew of other traditional super-programs.
Well, here are eight reasons that are possible factors that led to Nkemdiche pledging to Clemson.
8. Not Far from Home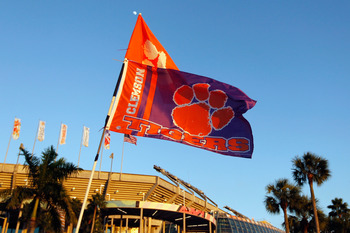 Mike Ehrmann/Getty Images
Nkemdiche plays for Grayson High School in Loganville, Ga., which is located right outside Atlanta.
Clemson is not far away at all from Nkemdiche's home, as the drive between the two takes less than two hours.
Surely, Nkemdiche recognized that he would be able to be on his own, yet still not far from his friends and family at home, while at Clemson.
7. Recent Recruiting Classes
Streeter Lecka/Getty Images
Clemson has enjoyed a couple top-10 recruiting classes over the past several years. Dabo Swinney is a great recruiting head coach, and it has shown in recent times.
There is a great amount of young talent on the Tiger roster, which will surround Nkemdiche with other great players to flourish.
Prospects like WR Sammy Watkins, LB Tony Steward, LB Stephone Anthony, WR Charone Peake, LB Lateek Townsend, DE Corey Crawford, TE Eric MacLain, DT Carlos Watkins, DB Travis Blanks, DE Martin Aiken and WR Germone Hopper are already at Clemson.
Even this year's recruiting class has DE Elijah Daniel and OLB Dorian O'Daniel committed.
6. Mickey Conn Being Dabo Swinney's College Roommate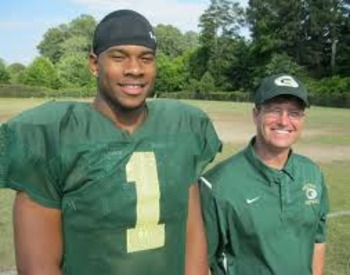 AJC.com
Grayson High School head coach Mickey Conn is an Alabama alum, which fueled speculation about the Tide leading for Nkemdiche.
However, Dabo Swinney also is an Alabama alum, and his teammate and roommate was one Mickey Conn. Conn likely didn't steer Nkemdiche to Clemson by any influence, but he surely answered any questions about Swinney during the process.
This was a crucial connection for Clemson to get the inside track.
5. Defensive End U
Kevin C. Cox/Getty Images
Penn State is known for its linebackers, and USC is known for running backs and (nowadays) quarterbacks. Florida State has a line of great pass-rushers, and I think you're about to start seeing a trend of great linebackers from Alabama.
At Clemson, it seems like it's starting to begin a trend of great DEs. Recent stud DEs include Da'Quan Bowers, Gaines Adams, Ricky Sapp, Andre Branch, Jarvis Jenkins and Brandon Thompson, among others.
Nkemdiche is next.
4. Family Atmosphere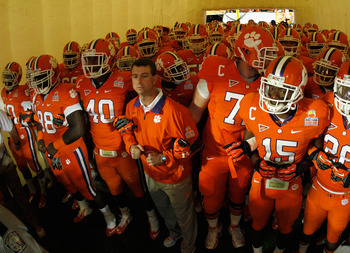 Mike Ehrmann/Getty Images
Countless recruits note that there is a certain and special family feel and atmosphere at Clemson.
Dabo Swinney and his staff really watch out for their players and make them feel comfortable while still coaching them hard on the field. It really draws recruits and makes them feel that their coaches will care about them like their own sons.
This atmosphere surely drew Nkemdiche in.
3. Dabo Swinney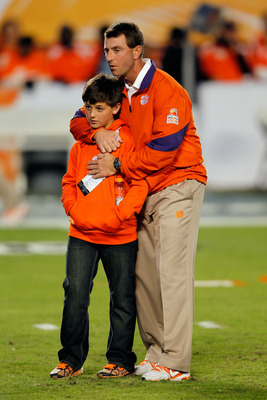 Streeter Lecka/Getty Images
Even when he was an assistant coach, Swinney was known as one of the best recruiters on the trail around the country. He's a confident head coach that wants to win the right way.
There were whispers of Swinney being on the hot seat coming into last season, and he showed resiliency by winning 10 games and going to the Orange Bowl.
Swinney really believes in Clemson, himself and his staff, as many recruits and others speak highly of him.
2. High School Teammates Also Committed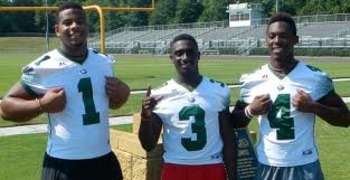 247Sports.com
Clemson had a great strategy in landing Nkemdiche. They always say that you don't just recruit the player, but also the people around the player.
Clemson went hard after Nkemdiche's teammates and best friends in RB Wayne Gallman and CB David Kamara.
The Tigers sold them on the program, and even if they failed to land Nkemdiche, they still would have added two talented players to their program. Yet when the two committed to Clemson, that surely played a huge role in Nkemdiche's decision, as he already has two of his closest friends on the team next year.
1. Clemson on the Rise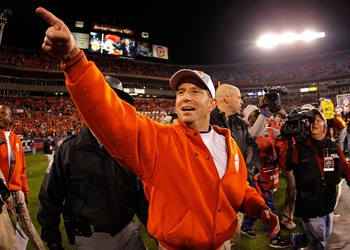 Mike Ehrmann/Getty Images
With the recent recruiting classes, a stocked roster of young talent and a great coaching staff full of great recruiters, Clemson is on the rise.
The Tigers have always struck me as a sleeping giant type of program—know that that giant is awakening. The ACC isn't hard to win outside of Florida State these days, and Clemson could reign supreme while challenging the 'Noles year in and year out moving forward.
Clemson is rising like the Dark Knight, which Nkemdiche likely realized and wanted to be a part of too.
Edwin Weathersby has worked in scouting/player personnel departments for three professional football teams, including the New York Giants, Cleveland Browns and the Las Vegas Gladiators of the Arena League. He spent a year evaluating prep prospects and writing specific recruiting and scouting content articles for Student Sports Football (now ESPN Rise-HS).
A syndicated scout and writer, he's also contributed to WeAreSC.com, GatorBait.net and Diamonds in the Rough Inc., a college football and NFL draft magazine.
Keep Reading