UFC 147 Results: 5 Reasons Wanderlei Silva Needs to Retire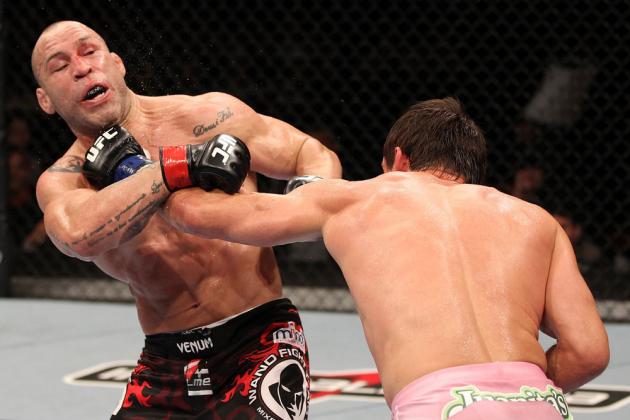 Photo via UFC.com
Given Wanderlei Silva's unanimous decision loss at the hands of Rich Franklin at UFC 147, the time is now for the legendary "Axe Murder" to hang up his gloves for good.
Silva will always be a legend in MMA—his ruthless style made him the epitome of aggression and an established fan favorite throughout his career. However, it has become abundantly clear that Silva is simply a shell of himself at this point in his career.
Here are five reasons why the former PRIDE legend needs to call it quits.
Begin Slideshow

»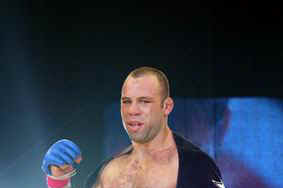 Google Images
The word "legend" gets tossed around a lot in MMA (most likely because the sport is still relatively young) but Wanderlei Silva is the real deal.
Silva's illustrious career began all the way back in 1996 and while he never captured UFC gold, Silva enjoyed a six-year title reign atop PRIDE FC's middleweight division.
A fixture in PRIDE's famous Grand Prix's, Silva won a middleweight grand prix to go along with a pair of semi-finalist finishes in the 2005 middleweight grand prix and the 2006 openweight grand prix. After finally relinquishing his middleweight title to Dan Henderson, Silva made his way back to the UFC.
PRIDE era Wandy never seemed to make the transition to the UFC and hasn't come close to touching UFC gold since making the switch.
With the loss to Franklin it's now more clear than ever—Silva has nothing left to accomplish in his career. Any chapters written after this point are just going to be a bit more gory and slightly depressing. With nothing left to prove, Silva would be well advised to focus on his gym and put his fighting days behind him.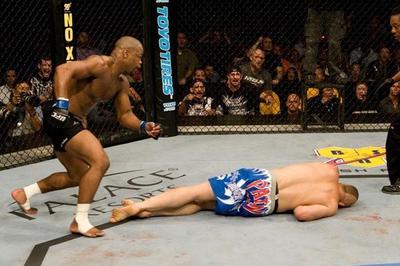 UFC.com
Remember when Chuck Liddell ruled the world?
Yeah, me neither.
Remember when Rich Franklin KO'd the Iceman with a broken arm?
Sadly, I do too.
When it comes to legacies in MMA, they're fragile. By now, most basketball fans have blotted out the vision of Michael Jordan rocking the teal and gold of the Washington Wizards and still think of Jordan triumphantly holding up six fingers after winning his sixth title or burying a mid-range jumper over Craig Ehlo.
The point is, in most sports we remember athletes at their best. In MMA, once the invincible aura is broken, there is no recovering it.
Liddell, who put on won of the best fights in UFC history with Silva, is the poster child of this phenomenon as his 1-5 record in his last six fights forever tarnished the way that we look at Liddell and his legacy. For Silva, it may be too late for him to learn from Liddell's mistake of hanging on too long—he is 2-3 in his last five fights, but retiring now could keep him from suffering a really embarrassing loss.
We don't want one of our last images of Wandy to wind up like our last image of Liddell, stonewalled by a man with a broken arm.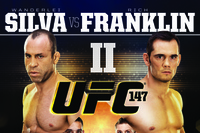 mmamania.com
A loss to Rich Franklin might not be the best example, but the sport of MMA has passed Wanderlei Silva.
Silva is officially part of the "old guard," and while he used to be a bonafide main-eventer, those days are over. By in large, UFC 147 was not received well by the fans. While the official buyrate hasn't been released, it's easy to speculate that it could have been historically bad.
A card highlighted by Wandy in his prime would have been must-see television. A matchup against another over-the-hill Hall of Famer? Not so much. Silva is no longer a big draw and can't be depended upon to bring in the type of audience that he used to command.
If Silva can't even be used for his name recognition and isn't even part of the title picture, that's another sign that it's time for him to go.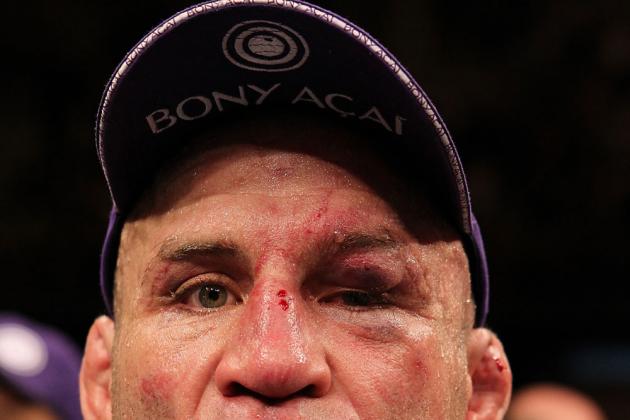 UFC.com
No one will accuse Wanderlei Silva of being the most articulate guy—it's pretty easy to envision him running around saying "Wandy smash"—but at some point his long-term health has to become an issue.
For the most part, mixed martial artists haven't had the residual effects of their football-playing or boxing counterparts but with a fighter like Silva, the concern has to be there. For years, Silva has been a fan of the Rocky Balboa defense, which is to say that he enjoys blocking a lot of his opponents strikes with his chin.
Silva's reckless style has made him what it is today, but it certainly isn't the type of style that will allow a fight to fight into his 40s like the grinding, grappling-heavy style used by Randy Couture to prolong his career.
Silva can only win slugfests with his fighting style and after years of withstanding punishment retirement is the best option to avoid any long-term damage.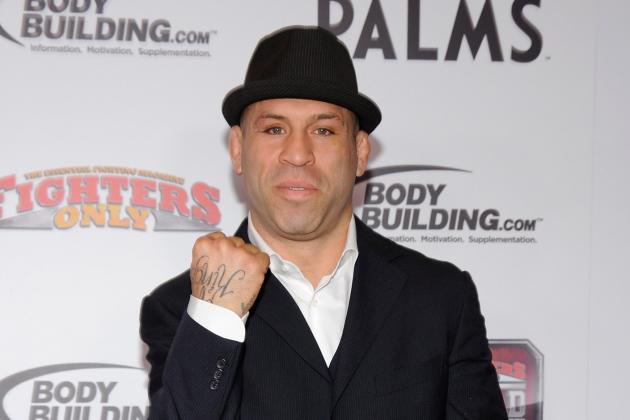 Ethan Miller/Getty Images

Even if Wanderlei Silva wants to come back for just one more fight, there aren't many intriguing opponents left for him.
Some may argue that the rematch that was scratched due to injury against his Ultimate Fighter: Brazil coaching counterpart Vitor Belfort still holds some intrigue but the fact of the matter is that they are in vastly different places in the pecking order at 185.
With Belfort still very much "in the mix" at 185, he doesn't stand to gain much against a Wandy that's coming off of a loss to Rich Franklin.
The alternative would be to pair him up with an up-and-comer but to watch Wanderlei put a rising prospect over would just be painful for UFC fans to watch. Silva should go out while we fans still can remember the great fighter that Silva used to be.