NBA Draft Predictions: 5 Teams That Will Pull the Trigger on Draft Day Trades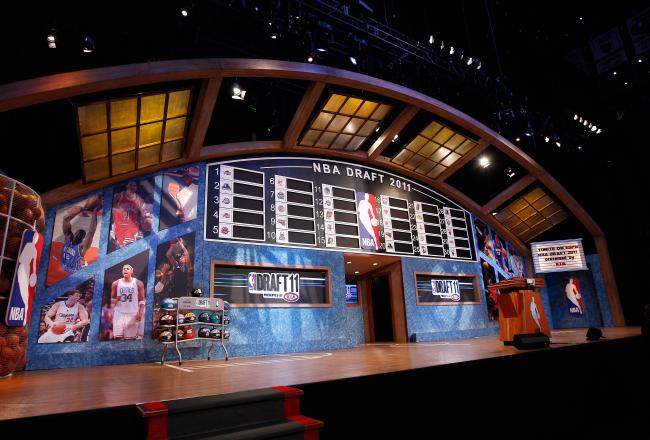 Mike Stobe/Getty Images
The NBA draft will feature plenty of drama one way or the other, but the inevitability of some draft-day trades will add plenty of intrigue to that drama.
HOOPSWORLD's Alex Kennedy provides a rundown of the clubs who could be in the market to move their picks. Chances are there won't be quite as much movement as the rumor mill indicates. Invariably, some teams won't be able to pass up the talent still available on their draft boards.
If any moves do go down, here are the five teams most likely to do the wheeling and dealing.
Portland Trail Blazers
Harry How/Getty Images
There's no question the Trail Blazers could find some excellent value with the sixth and 11th picks in the first round. Unfortunately, Portland finds itself in an awkward stage of rebuilding with a couple of players—LaMarcus Aldridge and Wesley Matthews—who are already very much in their prime years. According to Kennedy, the organization is open to foregoing a bug youth movement:
The Blazers have worked out a lot of players this week and it's very possible that they use both picks. However, Portland is keeping their options open and sources close to the situation have admitted that the picks could be used as assets in a trade if the right deal came along.
The Trail Blazers could certainly use a center, and Andre Drummond just might be available with that sixth pick. On the other hand, Portland might not be interested in gambling on a guy whose play has yet to live up to his potential.
That might lead the team to go after a veteran with one or both of its picks, or Portland might look to trade down with one of its picks to at least improve its depth and flexibility with the acquisition of some additional young pieces.
New Orleans Hornets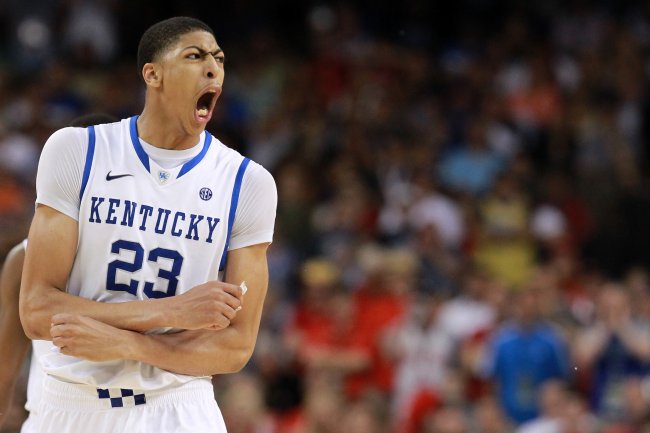 Ronald Martinez/Getty Images
There's obviously no chance New Orleans will pass up on the opportunity to land Anthony Davis with the first-overall pick, but they could certainly do something interesting with the 10th pick. Kennedy suggests that New Orleans could be pursuing a veteran guard with their second lottery selection:
The Hornets also hold the tenth overall pick, but sources close to the situation say New Orleans is open to trading it if they find a deal that lands them a guard. In recent days, they have been shopping the pick and seeing which teams are interested.
If Damian Lillard is still available at the 10-spot, perhaps New Orleans would be more content to stand pat. You can be fairly certain this team won't be pursuing a shooting guard unless it has other plans for restricted free agent Eric Gordon.
Milwaukee Bucks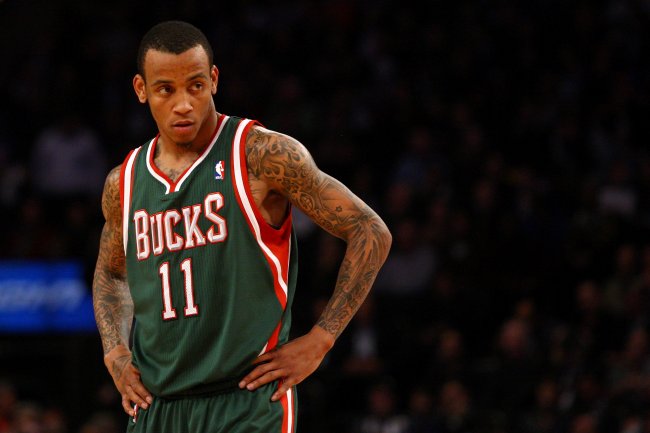 Chris Chambers/Getty Images
Milwaukee still needs a big man to replace Andrew Bogut, and the club may not be satisfied with its options late in the lottery. They'd have a shot at grabbing Tyler Zeller or Meyers Leonard, but both centers may be a bit of a reach.
Of course, if Kennedy is correct that the Bucks have been talking to the Charlotte Bobcats, it's certainly conceivable that the organization is instead looking to get its hands on a premium prospect like Michael Kidd-Gilchrist or Thomas Robinson:
The Bucks hold the twelfth pick in the draft, but league sources say they're attempting to trade up. They would like to move up in the lottery and they fueled the trade rumors at the NBA Draft Combine when they met with a number of top prospects who likely won't be available at No. 12. Milwaukee has been working the phones, trying to find a trading partner in the top ten. The Bucks and Bobcats have discussed a deal for the second overall pick, but no trade is imminent.
Milwaukee's backcourt appears set for the moment with Brandon Jennings and Monta Ellis, but MKG and Robinson are big-time character guys who would bring as much to the team's culture as its on-court talent.
Boston Celtics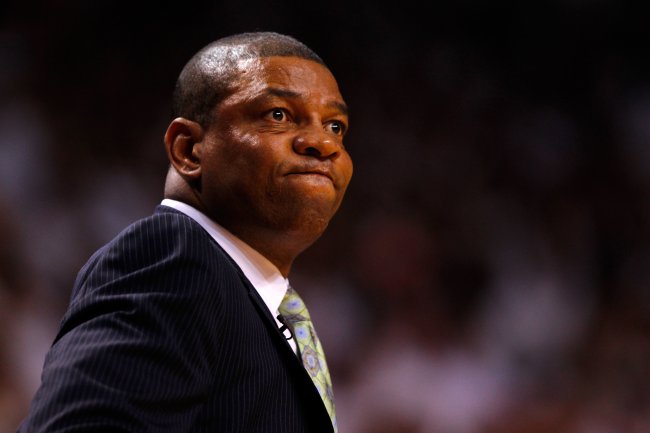 Mike Ehrmann/Getty Images
The logic behind Boston moving its two picks is pretty self-evident. The picks are late enough that they probably won't yield guys who can make an immediate impact, but they're also high enough that they should still have value to other teams. In any case, Kennedy reports that the Celtics aren't interested in getting too much younger:
The Celtics hold the twenty-first and twenty-second picks in the first round. However, league sources believe Boston will package the picks together to move up in the draft or trade away one of the picks in a separate deal. The Celtics don't want to bring in two rookies.
Boston could certainly change its mind if there's some NBA-ready talent still on the board. The team needs some depth and athleticism, and there's no reason to think those mid-round picks would be wasted. That said, the Celtics may also be weary of allowing rookie contracts to cut into its cap space this summer.
Golden State Warriors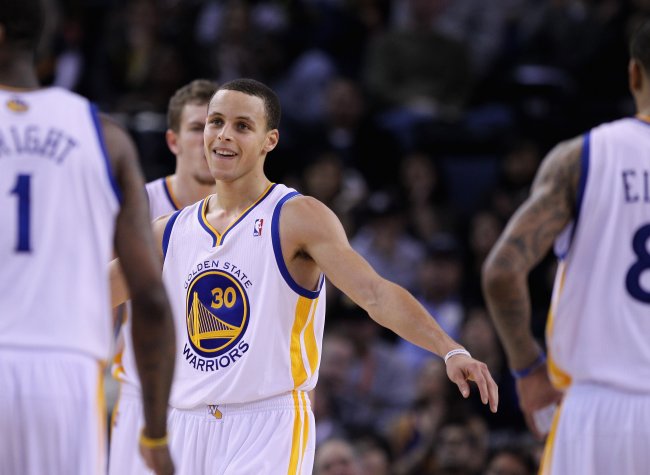 Ezra Shaw/Getty Images
Golden State already has a young backcourt with Stephen Curry and Klay Thompson, so the club may be thinking it's time to add some experienced pieces to the roster rather than gambling on a high-risk pick like Perry Jones III. In any event, Kennedy claims the Warriors simply aren't interested in getting any younger at the moment:
Sources close to the situation say that the Warriors are attempting to move one or two of their picks. If they can't find a trading partner, they'll draft a foreign player who will remain overseas for several years.
The midseason acquisitions of Andrew Bogut and Richard Jefferson further suggest that Golden State is looking to win now and end its streak of sub-par seasons. If Curry and Bogut can remain healthy, the next year or two may be a prime opportunity for the Warriors to begin making some noise.
This article is
What is the duplicate article?
Why is this article offensive?
Where is this article plagiarized from?
Why is this article poorly edited?