England vs. Italy Euro 2012: Biggest X-Factors in Quarterfinals Showdown
June 24, 2012

Claudio Villa/Getty Images
England and Italy will battle at Euro 2012 for a trip to the semifinals on Sunday. With similar tactical styles, this game is the most intriguing and up-in-the-air battle of the knockout stages.
Here are four X-factors to keep an eye on in this showdown. 
Mario Balotelli
The most interesting man in sports? Maybe. No, seriously—if he isn't the most, he's definitely up there.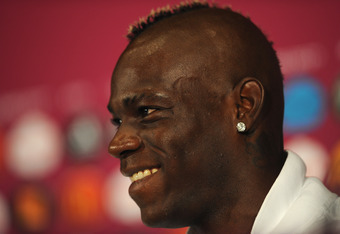 Handout/Getty Images
Mario Balotelli is a ticking time bomb that could blow up on his team, coaches, etc. But he's also a guy who could score a firecracker of a goal from 35 yards away. 
Welcome to Mario's world. It's his world, and we're just living it in.
Balotelli isn't a player I would want to play with, but he is a guy who generally works hard on the pitch. People don't really doubt his effort level; they doubt his attitude, actions and aftermath responses to situations.
Balotelli could easily do nothing Sunday. Maybe one wild shot, a couple of tackles, but nothing else. But he could also be the biggest difference-maker in this contest.
We'll see which one shows up to the party.  
Joe Hart
Joe Hart will need to play one of the best games of his career in an England uniform. Italy will look to capitalize on counter-attacks and set pieces.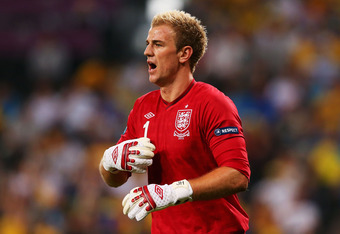 Alex Livesey/Getty Images
Hart will need to make good decisions while the ball is in the air, when Italy attempts through balls, and he will need to use his excellent vision on long-distance opportunities, because guys like Balotelli aren't afraid to let one rip from any distance.
Best believe, unless something crazy happens, this game has 1-0 written all over it. Both teams will play a similar style, and both will be looking to win a one-goal game.
Hart better be sharp.  
Andrea Pirlo
Andrea Pirlo may be the most valuable player to any team in this tournament. His leadership, ball control, decision-making and play-making ability in the midfield is something that rivals some of the best in the world.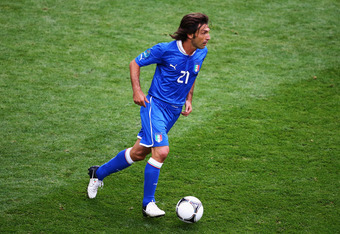 Christof Koepsel/Getty Images
He was going to have a major say in what happened in this game from the get-go. However, since he said that England is sometimes "predictable" and England playing the Italian way is "rubbish," he better play a more important role. Here is the quote, per Sky Sports (via Stefan Coerts of Goal.com):
"People talk about England playing the Italian way, but that's rubbish. Only Italy can play the Italian way. And we do not care for anyone who tries to impersonate us," Pirlo stated to Sky Sports. "Maybe they will adopt a different approach against us, but I doubt it because in some ways they are very predictable.
Can you say game on? He better back up his words. 
Ashley Young
Ashley Young's speed and pace on the perimeter will play an important role in this fixture. If he can make things happen in the final third, deliver quality balls into the box and make runs at defenders, England has a great opportunity to move onto the semifinals.
Martin Rose/Getty Images
Italy will play a very tight, very fundamental defense. It's going to take a patient and tactical effort to make things happen in the final third. 
Young will need to play an important role on the perimeter.