Wimbledon 2012 Schedule: Americans Who Will Rebound from French Open Failures
June 24, 2012

Mike Hewitt/Getty Images
Americans haven't exactly performed at a high level over the past several years in tennis. It's been a disaster on the Men's Singles side, and the Women's Singles side has been only slightly better.
But neither the men or women played well at the 2012 French Open. It was a horrendous showing on all parts.
It's time to find out which Americans will rebound from their lackluster performances. Here are three Americans I see responding well at Wimbledon.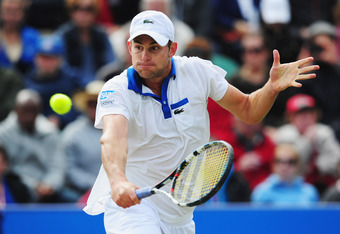 Mike Hewitt/Getty Images
Andy Roddick has been to the Wimbledon Finals more (three times) than any other Grand Slam Event. Despite underachieving many people's expectations, he does have a way of performing well on the grass at Wimbledon.
Wimbledon couldn't have come soon enough for Roddick after he bowed out in the first round of the French Open. It was an embarrassing defeat for Roddick—one that he quickly put in his back pocket.
In his tune-up for Wimbledon at the AEGON International Men's Singles tournament, Roddick won his first tournament of 2012.
His victory couldn't have come at a better time.
Roddick's loss at the French Open was a wake up call that he desperately needed. He hasn't been relevant in the tennis world—on the big stage—for a while now, so maybe this is something that will get his concentration level back to where it needs to be.
Expect a better performance from Roddick at Wimbledon.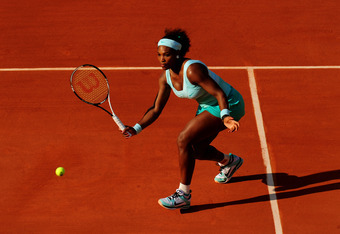 Mike Hewitt/Getty Images
Serena Williams lost in the first round at the French Open. Kind of hard to believe, right? 
Williams was the only American I gave a shot to compete at the 2012 French Open.
Boy, was I wrong.
She didn't display her best performance, didn't have the best foot speed and she was out-classed. Now it's time for a turnaround performance at Wimbledon. She thinks that losing makes her more motivated, according to Leo Schlink of London Herald Sun.
"Whether I had won in Paris or lost like I did in the first round, I am always extremely motivated. If anything, I think losing makes me even more motivated."
Serena is at her best when she's motivated. It's possible that her motivation wasn't where it needed to be at the French Open.
It better be on track at Wimbledon. It will.  
John Isner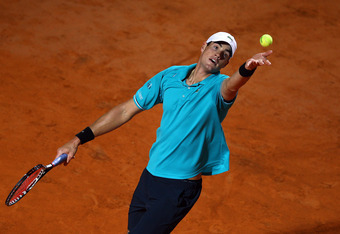 Julian Finney/Getty Images
John Isner is the No. 10 best player in the world, but what do you know him more for? Being the highest ranked American or being a player who continuously plays in record-long matches? 
For Isner, the question is one that makes him look bad, but it's honest. The furthest he has ever made it at a Grand Slam Event is to the quarterfinals of the US Open. Other than that, he has drastically underachieved.
Given his 6'9" size, power and serving ability, you would think he would have more success in tournaments. The 27-year-old is due for a breakout performance, and Wimbledon is a perfect opportunity for him to bounce back from his second-round loss at the French Open.
If not now, when? When will we finally see his potential greatest shine? Being 27 in tennis is like being in one's early 30s in other sports. His time frame to shine is running out.
It's time for him to step up to the plate and deliver a memorable performance at Wimbledon.