England vs. Italy Live Stream: Online Viewing Info for Quarterfinals
June 24, 2012

Clive Mason/Getty Images
The Euro 2012 semifinals and a date with Germany on Thursday await the winner of England vs. Italy from Kiev, Ukraine on Sunday.
The English were able to win Group C and set up a clash with the defensive-minded Italians. 
Both European football powerhouses have the talent to advance to the next knockout stage this summer, but only one can and will. 
Where: Kiev Olympic Stadium, Kiev, Ukraine
When: Sunday, June 24, 2:45 p.m. ET
Watch: ESPN, ESPN3.com, ESPNDeportes
Live Streaming: ESPN3.com
Biggest Storyline: Can the English Crash the Euro 2012 Semifinals? 
The English have not beaten the Italians since 1997, and that win was England's only victory over the Azzurri in the last 35 years. Though England possess supreme talent on their squad, this team was not seen as a legitimate contender to win it all.
Player to Watch for England: Steven Gerrard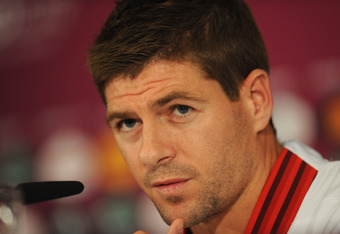 Handout/Getty Images
England's star midfielder and captain has three assists in three matches at Euro 2012. No player on the English side has been better at getting his teammates involved and setting up chances than the 32-year-old Liverpool man.
Player to Watch for Italy: Gianluigi Buffon
The Italian goalkeeper has been a mainstay on the national team, and is one of the most consistent and battle-tested keepers in the world. Buffon has allowed just two goals in three matches at Euro 2012 and will look to shutout the English on Sunday.
Key Matchup: Wayne Rooney vs. Italy's Defense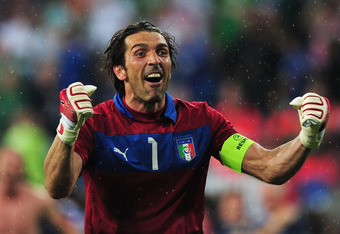 Jamie McDonald/Getty Images
Wayne Rooney got a chance to shake the rust off in England's group-stage finale against Ukraine, scoring the decisive goal on a chip-in header early in the second half.
Coach Roy Hodgson will hope that the Manchester United forward continues to improve against Italy, who will be bearing down on him in hopes of shutting down the opposition's best scoring threat. 
What They're Saying
Italy coach Cesare Prandelli on how his team needs to play against the English:
"Our side needs to try to play the ball around more, to have lots of ideas, not just to limit itself to merely winning." - via nytimes.com
English midfielder Scott Parker on England's new spirit at Euro 2012:
''There's definitely a spirit there, people say spirit doesn't win you tournaments, but...ultimately, that's our base. I'd like to think we have that base back. Trust me, it goes a very long way. You don't want to be surrounded by negativity, or reading things that aren't nice about yourselves or the team.'' - via foxsports.com
Prediction
Italy just know how to win and the English are a bit over their heads in the quarterfinal stage. Wayne Rooney will struggle with the Italian back line and Gigi Buffon will hold up in goal. Italy wins by a nose on penalty kicks.
Italy 1 (4), England 1 (2) ET