Vancouver Whitecaps vs. Los Angeles Galaxy: 6 Things We Learned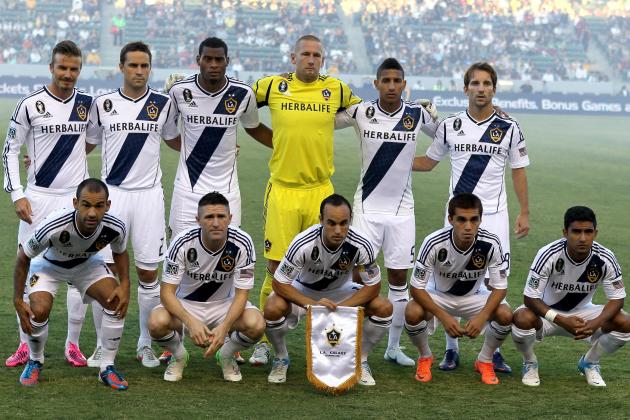 Stephen Dunn/Getty Images

The biggest victory of the season for Bruce Arena's Los Angeles Galaxy was followed up by their most complete performance of the year: a 3-0 shutout of Martin Rennie's Vancouver Whitecaps at the Home Depot Center in Carson, California.
With the win, Los Angeles now improve to 6-8-2 (20 points) and are fifth in the MLS Western Conference.
And as with every victory, lessons are to be learned from this performance. Here are six things we learned from Saturday night's result for LA.
Begin Slideshow

»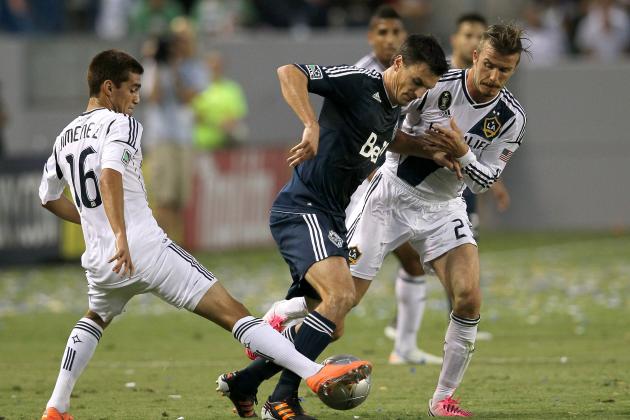 Stephen Dunn/Getty Images

To heck with all the other formations. The 4-5-1 is working its magic for Bruce Arena. You have Sean Franklin, A.J. DeLaGarza, David Junior Lopes and Todd Dunivant in the back, Hector Jimenez, David Beckham, Juninho, Mike Magee and Landon Donovan in the midfield and Robbie Keane up top as the lone striker.
It put Rennie's 4-5-1 to shame on Saturday. This formation could be critical to LA's chances the rest of the way. Alternatively, they can go back to the 4-4-2 with Keane and Donovan up top, but I say go with the 4-5-1.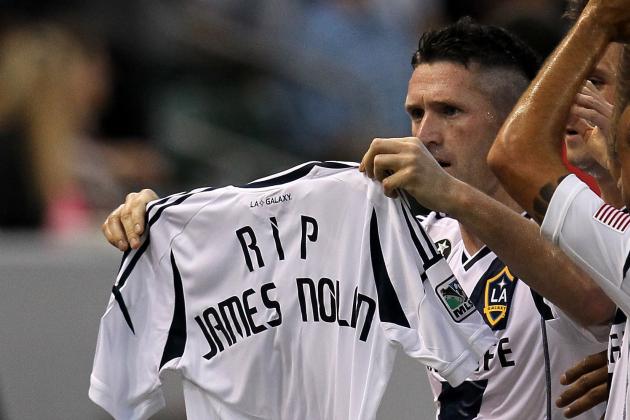 Stephen Dunn/Getty Images

Robbie Keane had a terrible campaign at Euro 2012 with the Republic of Ireland, but was back to his scoring self in the 30th minute with a feed from Landon Donovan. Afterwards, he paid tribute to fellow Irishman James Nolan, a fan who drowned in an accident during Euro 2012 in Poland, according to the Huffington Post.
Keane could have scored more but either lacked the accuracy or was offsides. He also was responsible for drawing the penalty that iced the game early for the Galaxy.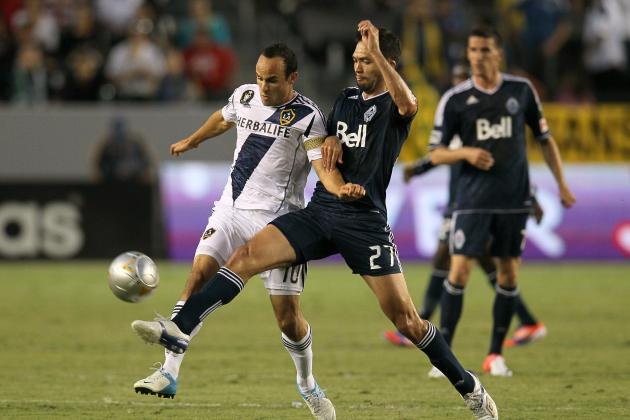 Stephen Dunn/Getty Images

If your captain is on the scoresheet, chances are the team is doing very well. Landon Donovan recorded an assist and a penalty in the 41st minute. If Donovan can continue his hot streak, the San Jose Earthquakes could be in for a barnburner at Stanford Stadium. Literally.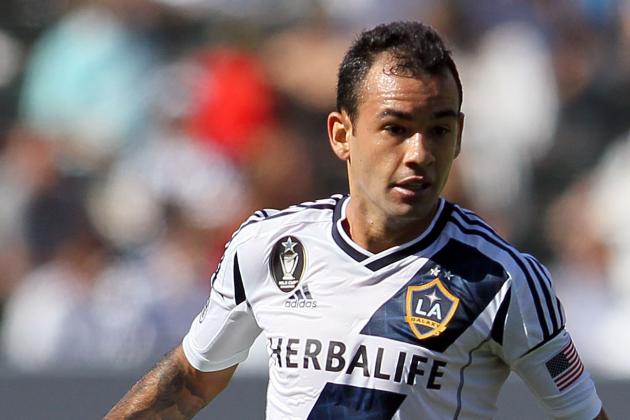 Victor Decolongon/Getty Images

Juninho didn't get an assist or a goal in Saturday's match, but he did have a solid game in a couple of other aspects. He closed down the midfield space that the likes of David Chiumiento, Gershon Koffie, Jun Marques Davidson and John Thorrington were trying to create. Juninho also was proficient in winning the second balls that came his direction.
In football, you don't have to necessarily score goals or record assists to have a good game. Juninho an example of that.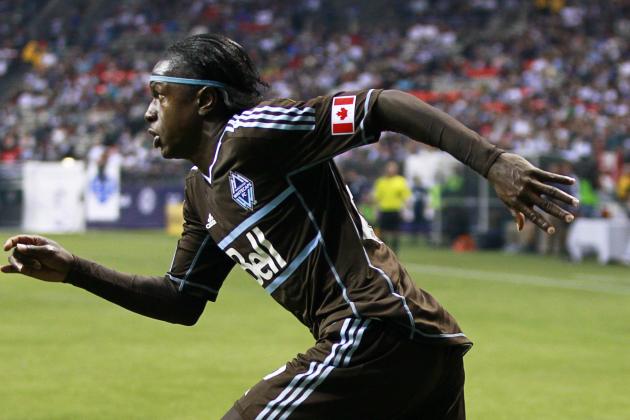 Jeff Vinnick/Getty Images

There is a reason why Darren Mattocks was selected high in this year's SuperDraft. He has good speed, and when he has touch on the ball, he can do some very dangerous things. On Saturday night, Mattocks showed flashes of his brilliance. However, his youth caused him to not only lose possession easily, but also get frustrated, leading to his yellow in the first half.
Mattocks is a rookie with a huge upside. But he needs room to grow and develop. I have a feeling we could be seeing Darren Mattocks on the score sheet multiple times next season, if not later this year.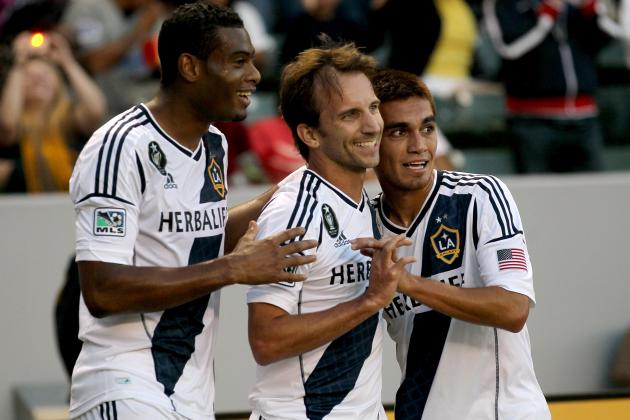 Stephen Dunn/Getty Images

Three matches in seven days.
Scoring seven goals while conceding only two.
Not bad work for the suddenly red-hot Los Angeles Galaxy. A 1-0 win against Portland, a 3-2 comeback win over Real Salt Lake, and this shutout of Vancouver is going to make for a very interesting tilt on June 30th against San Jose at Stanford Stadium.